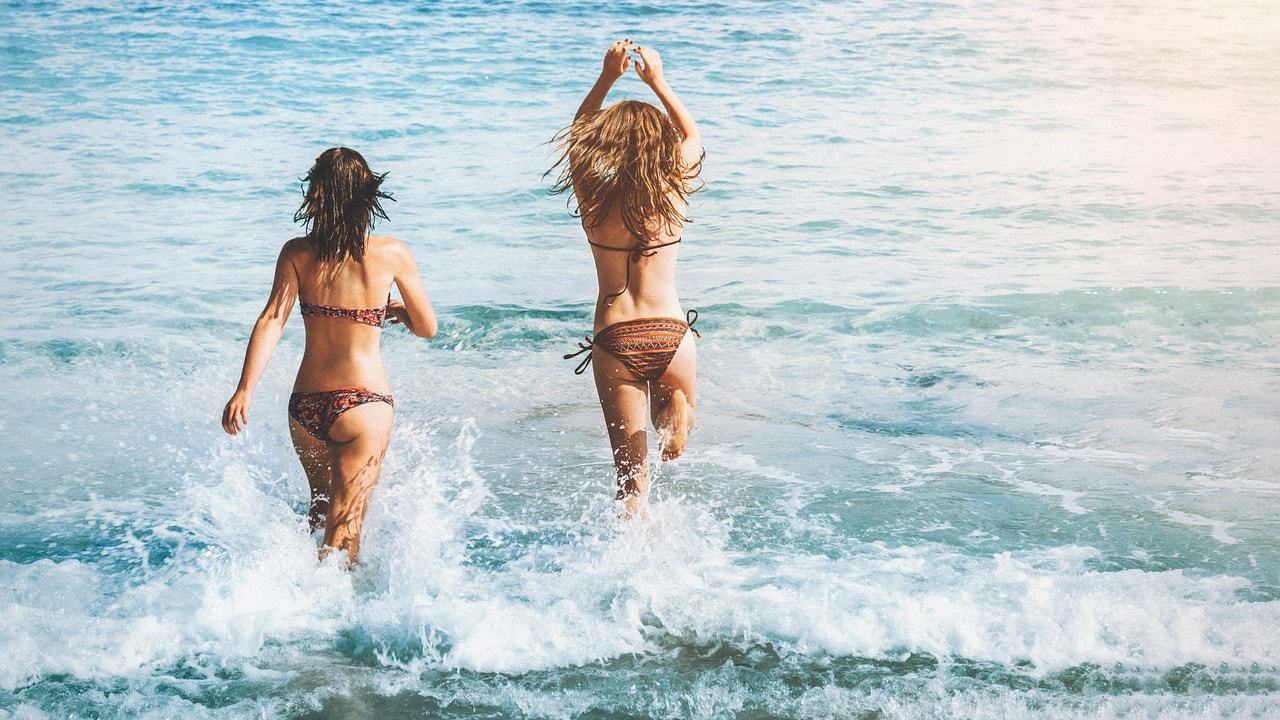 July is a month of birthdays:  Canada (July 1st), the United States (July 4th), me (July 31st), and on July 5th, 2018, the bikini turns 72 years old.
For most women, the selection of the perfect bikini begins well before its time to hit the beach during vacation, and it may very well be the first to-do item on a vacation preparation list.  For many women, there is no greater vacation angst than finding the right swimsuit – bikini or otherwise.
Archaeologists date the existence of a scanty swimsuit back to 1600 BC., but the modern world was shocked with the debut of this new swimsuit in 1946. Designers Jacques Heim and Louis Reard are credited with changing the landscape of the beach forever. They were competitors – Heim selling the world's smallest swimsuit at a beach shop in
, and Reard creating a swimsuit out of four small fabric triangles.
Both designs and designers were successful, but Reard's name for his design – named
, the atomic bomb testing site near Bikini Reef in the South Pacific – was what stuck.
By today's societal standards, the original bikini was quite modest. With bottoms cut well above the navel, and tops covering the full bust. The 1970s saw the introduction of the smaller string bikini, and the 1980s introduced the even smaller thong. Since then we've had the bankini, halter bikini, monokini, tankini, and even the mankini. Fashion always changes.
Get ready for your beach vacation, and bikini shopping, with a few items of bikini trivia:
1960 – The release of the popular song, "" cemented the bikini swimsuit as a pop culture icon.
1964  – Babette March wore a bikini on the cover of the first .
1983  – , as Princess Leia in , sported the now famous gold bikini.
1993 – The Olympic Committee officially recognized beach volleyball as an Olympic sport, and the United States team adopts the bikini as its uniform. Watching today, you'll see a lot of bikinis.
2002 – The sexy belted bikini of Ursula Andress fame (from the James Bond movie ) is replicated for Halle Berry in .
Today, I can't imagine a beach that isn't covered with bikini-clad women and girls. It has become a de rigueur fashion statement and a billion-dollar fashion business. And while I would like to see fewer bikini-clad young white women in advertising, in Instagram photos, and in various marketing campaigns, there's no getting around the fact that this fashion statement is here to stay.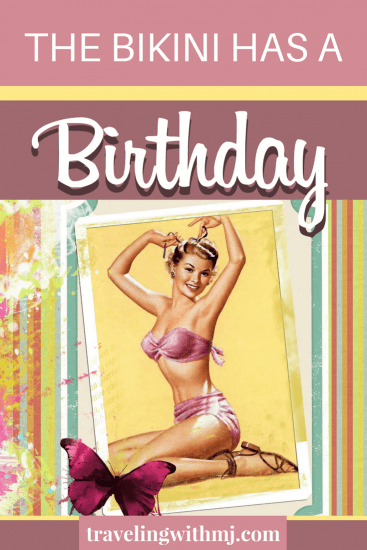 Whether you're a bikini wearer or not, and I'm not, let's all celebrate this fashion birthday by heading to our favorite beach.
Photo credit: FotografieLink / Pixabay