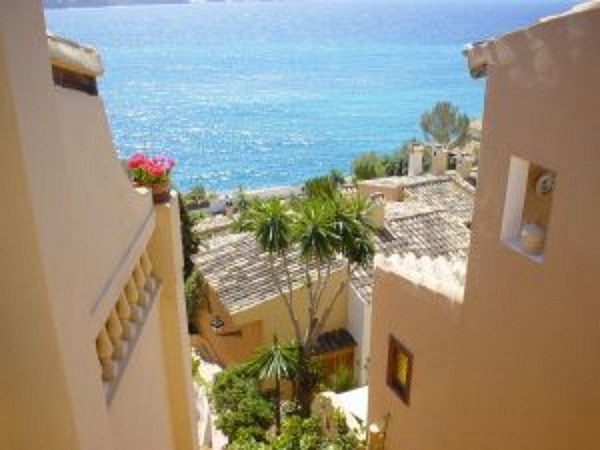 A popular Spanish holiday island in the the Mediterranean, Mallorca has a bit of a split personality.  On one side are the secluded beach, challenging cycling trails, spectacular natural beauty for hiking and enjoying, challenging deep water rock climbing, and an environment that creates a haven for a variety of seabirds.  On the other side, Mallorca  appeals to the hip and trendy, with luxury resorts, marinas full of yachts and luxury sailing craft, top notch restaurants, and plenty of rocking nightlife and bars.
So how does a visitor take advantage of the warm weather in Mallorca, and reconcile these two versions of the island into a wonderful vacation?  There's plenty to do on Mallorca, whether you're young, hip, and ready to party, or are just looking for a relaxing beach getaway.  Here's some ideas on how to make Mallorca the perfect vacation for you:
Hit the beach – Beaches top the list of things to do on any Mallorca trip, and for many people it's the sole reason for choosing the island.  The main beaches are found on the southern and eastern coast, but if you're willing to venture out, you'll find smaller and more secluded beaches set in serene coves that you can have nearly to yourself.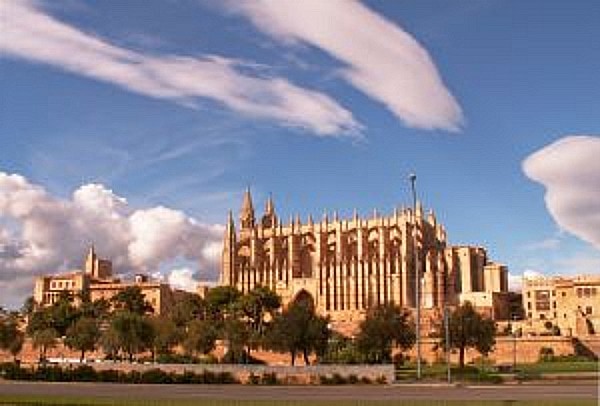 Explore Palma – The capital city is full of history and culture, and visitors seeking the same will want to stroll the city center.  The cathedral is a major landmark (in photo above) that's perfect to use for a starting point.  If you want to explore the island further, you can connect with one of the official tour guides to arrange visits to other sites and towns.
Get back to nature – Heron, waders, and warblers (and more) can be seen at S'Abulfera, a salt marsh near the town of Alcudia, and Fortmentor is another good spot for bird watching.  If you think bird watching is. . well. . . for the birds, just sit quietly for awhile and enjoy this natural beauty.  You'll be glad you did.
Golf – With 27+ public courses on the island you'll have plenty of choices.  Just watch out for those water traps.
Boating and Sailing – You can charter a yacht or sailboat and blend right in with the rich and famous often found in the island marinas.  Charters range from bareboat to fully crewed, depending on your skill level and budget.
Rock climbing – Adventure travelers are often enthusiastic about trying deep water soloing, also called psicobloc, a type of rock climbing above deep water.  Mallorca is considered the premier destination for this type of adventure, but it's not for the feint of heart.
Biking – Consider it a good workout, not just a means of transportation, as several professional cycling teams train here.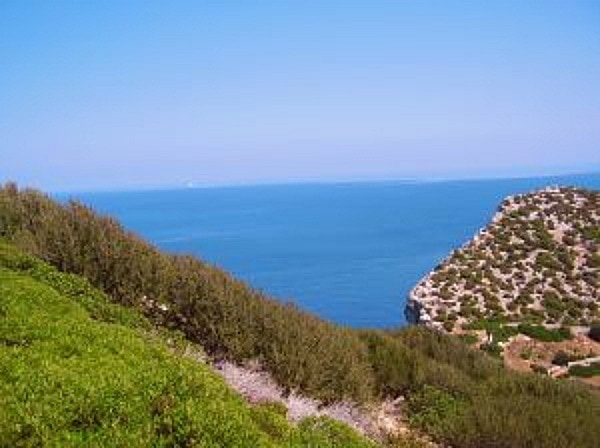 Hiking – Weather it's hiking to a secluded cover, or opting for one of the many island trails, you'll have a chance to enjoy some of that fresh sea air while enjoying beautiful island scenery.
Caving – Several caves are open to the public.
Music – There's plenty of nightlife in the bars and streets, but remember that Spain is a late night kind of place.  Tourists may be out earlier, but you'll find most locals don't head out for a night on the town till closer to midnight.  If you're looking for something a little less all-night-long, opt for one of the outdoor summer music concerts.
Party on – Mallorca has a reputation for its party scene – beaches, nightlife, plenty of drink, and lots of young people.  Although it may not be as crazy, or as expensive, as nearby Ibiza, if you can't find new friends to hang out with, you're just not trying.
Explore the island – There's plenty to see around the island, whether you opt for a tour guide or head out on your own. Try Cala d'Or (known for its Jazz Festival), Fornalutx (great starting spot for hikers), Pollenca (check out their Sunday market), or Valldemossa (in the Tramuntana mountains).  There's plenty to explore and appreciate on the island if you eschew the party life.
How to get to Mallorca?
By air:  Many European cities have direct flights into Palma de Mallorca airport, making this an easy getaway from most places on the continent.
By water:  A ferry runs between Palma de Mallorca and Barcelona, Valencia and other cities along the coast of Spain, including a hydrofoil service from Denia Alicante.
Photo credits:  SXC
NOTE:  The post was sponsored by My Destination Info; the opinions expressed are those of the author.