Bulgaria and wine are not generally two words that you'll find next to each other in the same sentence. But there was a time when the Bulgarian wine industry was the 4th largest in the world. That all changed in 1989 when the socialist regime fell, and it took many years for the industry to recover.
The great news is that the Bulgarian wine industry is back and is considered to be one of those overlooked, yet emerging wine producing countries.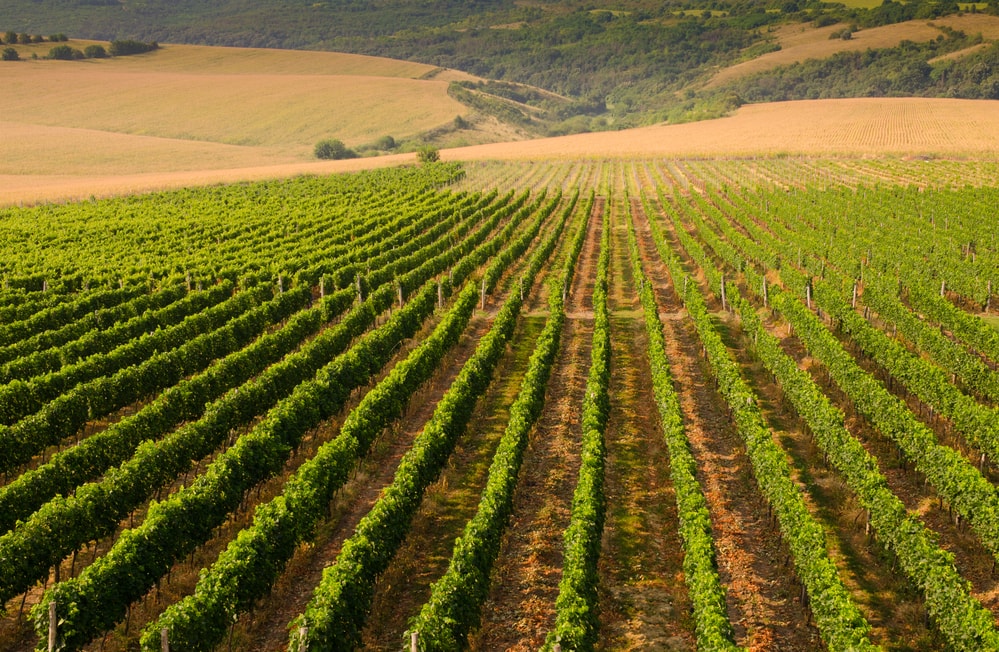 I didn't know much about Bulgarian wine or its production until we visited the Dos Alamos winery (in Negovanovci, Bulgaria) as part of a shore excursion on our Eastern European river cruise with Emerald Cruises. We sipped and tasted, learned a lot, and brought some home with us to experiment more with food pairings.
Let's dig in.
A Brief History of Bulgarian Wine
During the 1970-80s, Bulgaria was producing large quantities of wines in a somewhat small area (the entire country is smaller than New York State). At one point, they became the 4th largest producer of wine in the world, but still remained rather unknown to the western world.
Why, you ask?
A simple two-word answer – socialist regime.
Under communist rule, about 90% of the total wine production in Bulgaria was shipped off to the Soviet Union. Think of it as a state-run, socialist monopoly, with no independent decisions taking place, and definitely no western exports. The only way you would have tried Bulgarian wine back in that era was if you grew up in or spent time in the USSR. Both unlikely.
The great change happened in 1989 with the fall of communism and the collapse of Bulgaria's socialist regime fell (it would be another two years before the disintegration of the USSR). As the country moved to become a parliamentary democracy, the wineries and land ownership were once again transferred to private entities.
Unfortunately, Bulgaria's wine production and wine industry to a serious dive. So, too, the quality of the wines. It would take Bulgarian producers nearly 30 years – and still counting – to recover. Significant progress has been made, but I don't want to oversell the quality of Bulgarian wine; much of it is still pretty rough.
On a happy note, however, some delicious Bulgarian wines are starting to be emerge, and at an affordable price. If you can find them at your local wine store, they're likely priced at an everyday wine drinking price point. It may take some trial and error to find one best suited for your preferences, but the ones shipped to the U.S. all seem to drink well above of their purchase price. Don't you love it when you find a great wine value?!
Native Bulgarian Wine Grape Varietals
Another interesting aspect of the industry are the native Bulgarian grapes – many of which I hadn't even heard of.
There are a number of familiar international grape varieties such as Merlot, Cabernet Sauvignon, Chardonnay, and Sauvignon Blanc that are grown in Bulgaria. These make up about 70% of the total plantings in the country.
However, there are local varieties that are being resurrected – thanks to local farmers who wish to make them dominate the industry once again. I hadn't heard of many of these, and there are some interesting things happening with these grapes. I think these local grape varieties are worth watching to see how they develop.
Bulgaria is a predominantly red wine producing country so it's not surprisingly to see the native red varietals in larger numbers. They are largely unheard of here in the United States because, but are slowly starting to gain some traction.
You can expect to come across Bulgarian grapes such as Melnik 55, Mavrud, Kadarka (Gamza), and Rubin. Let's explore those a bit.
Melnik 55 (Early Melnik) – Melnik 55, or Early Melnik as it is sometimes referred to, is one of the most unique Bulgarian grapes. It is a hybrid of two other local varietals – Valdeguié from France, and local Broad-leafed Melnik. When blended with other varietals, you can expect wines with bolder tannin structure. As a single varietal wine, it is more similar to a lighter-style Gamay. Typical characteristics include Umami soy sauce, blackberry, strawberry, licorice, and black pepper.
Kadarka – Kadarka grapes are largely grown in Northern Bulgaria as it thrives in slightly cooler conditions. The result are wines that are similar to an Oregon Pinot Noir and an Italian Barbera, Kadarka is lighter in style and highly aromatic. Pomegranate and red currant notes are common, along with herbaceous notes and a hint of spice.
Mavrud – Mavrud is a Bulgarian grape that has been compared to oaked Malbec because of its bold chocolate and cherry characteristics. Along with boysenberry, green tea, and sweet and sour notes, the wines are generally medium-bodied and magenta in color.
Rubin – In my opinion, this is the most interesting red grape varietal native to Bulgaria. It is a hybrid of the Syrah and Nebbiolo grapes that was first introduced in the mid-20th century. Rubin often displays darker fruit such as plum and black cherry along with pretty staunch tannins. Much like its parent varietal, Nebbiolo, Rubin tends to soften with age and the wines really get into their own with some time in the bottle and careful cellaring. While single varietal wines are found, Rubin is generally blended with Mavrud to enhance the color and body, while adding structure.
While the focus is on red wine in the country, there are a few white indigenous grapes. These include Tamianka (Muscat Blanc), Red Misket, and Dimyat. While Red Misket might seem like it's in the wrong category, it derives its name from the pinkish color, much like that of Pinot Gris/Grigio.
Commercial Production of Wine in Bulgaria
While Bulgarian wine production dates back to ancient times, the Thracian Empire ruled around 4,000 B.C., it is the modern commercial wine production of these indigenous varieties that is of most interest to me. As a wine lover, I'm curious about the red and white wines being produced today, and whether or not I should add them to our wine cellar and share with friends. It's fun to discover a good wine, even more fun to participate in the revival of an industry and watch how the wins change and mature.
At the beginning of the 21st century, native Bulgarian grapes became the focus and although production has dropped slightly in recent years, overall wine production is steady. Many local farmers who are passionate about native varietals wish to see them thrive once again and are therefore pacing their efforts on resurrecting them.
There are two recognized wine regions in Bulgaria – the Danube Plain and the Thracian Valley. Both these regions hold PGI (Protected Geographical Indication) status, which is a recognition of export quality as per the European Union standards.
These two regions cover a large area with a variety of different climates, geographical, and topographical conditions. The north experiences a more temperate continental climate, while the south is more continental and Mediterranean influenced. The soil types vary greatly, too, ranging from alluvial meadow and acidic soils to mountain and shallow sandy soils, black earth and even grey forest soils.
The PGI debate is both ongoing and controversial as the vast, significantly different areas are impossible to classify into two PGIs. Many believe they can be further classified into nine regions, namely: East Thracian Valley, West Thracian Valley, Rose Valley, Sakar and Struma River Valley, North Black Sea Coast, South Black Sea Coast, and Danubian Plain.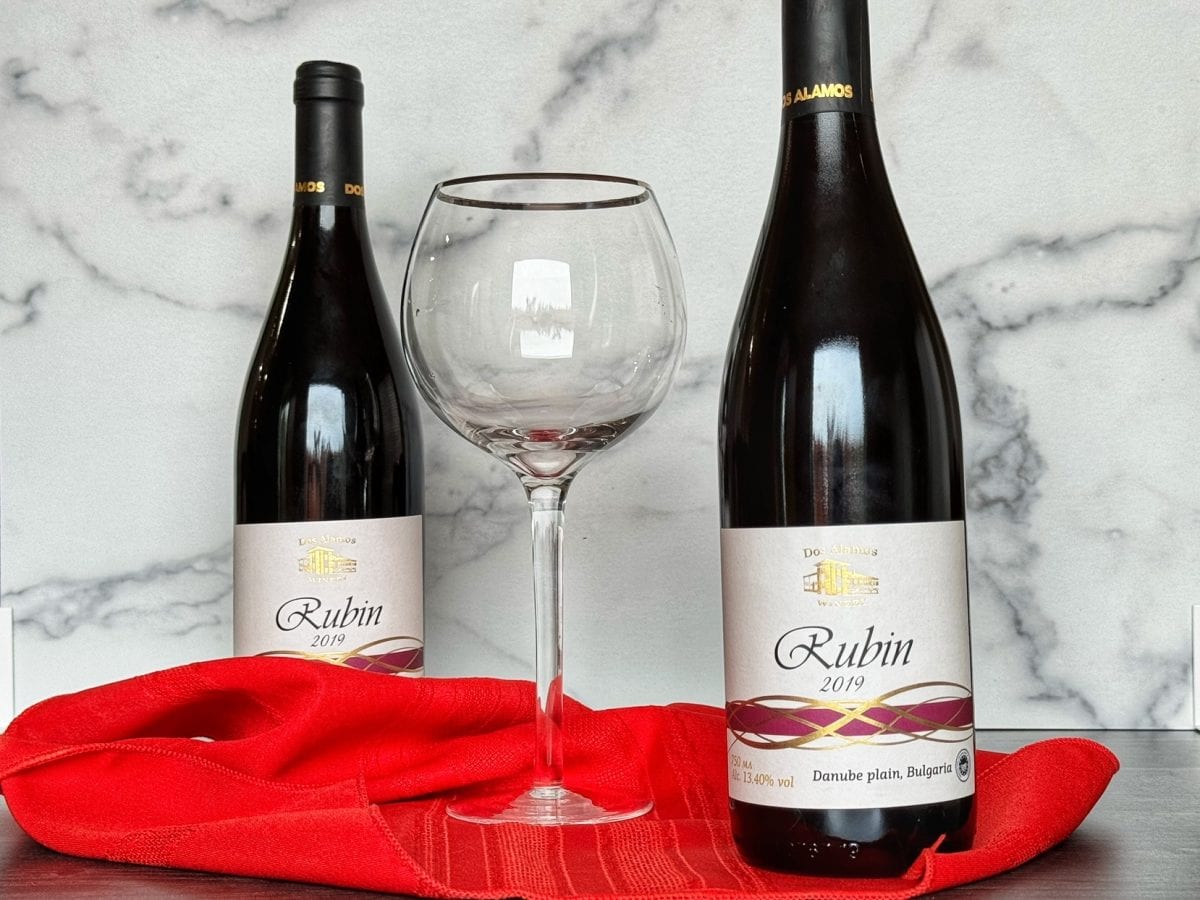 There are currently around 150 wineries in Bulgaria, both large and small, that are responsible for the country's 130-million-liter per year production. With 75% of the vineyards found in the Thracian Valley, these wineries are taking a big step forward in establishing a quality direction for the industry.
The vineyard yields are still rather low in the country, but thanks to the Black Sea maintaining summer temperatures, acidities are preserved. I feel certain that this next generation of Bulgarian wine makers will create some great wine that showcases their long history and moves the needle in quality. I'll be cheering them on, and tasting along the way, as they reinvigorate the craft and quality of Bulgarian winemaking.
Notable wineries in Bulgaria include :Dos Alamos, Yalovo, Seven Generations, Maryan, Borovitza, Rupel, Prisoe, and Dragomir.
Wine Tasting at Dos Alamos Winery, Bulgaria
We opted to visit a local Bulgarian vineyard on our Emerald Cruise in Eastern Europe. It was an included excursion, and took us to Dos Alamos Winery (official website here, you'll need to use Google Translate).
The tasting included three wines, paired with recommended cheese and meat. I always enjoy learning how food can change the flavor of wine, and there were noticeable combinations at this tasting. We tried three wines that are available for purchase, and then did a couple of barrel sips of wine still not quite ready to bottle.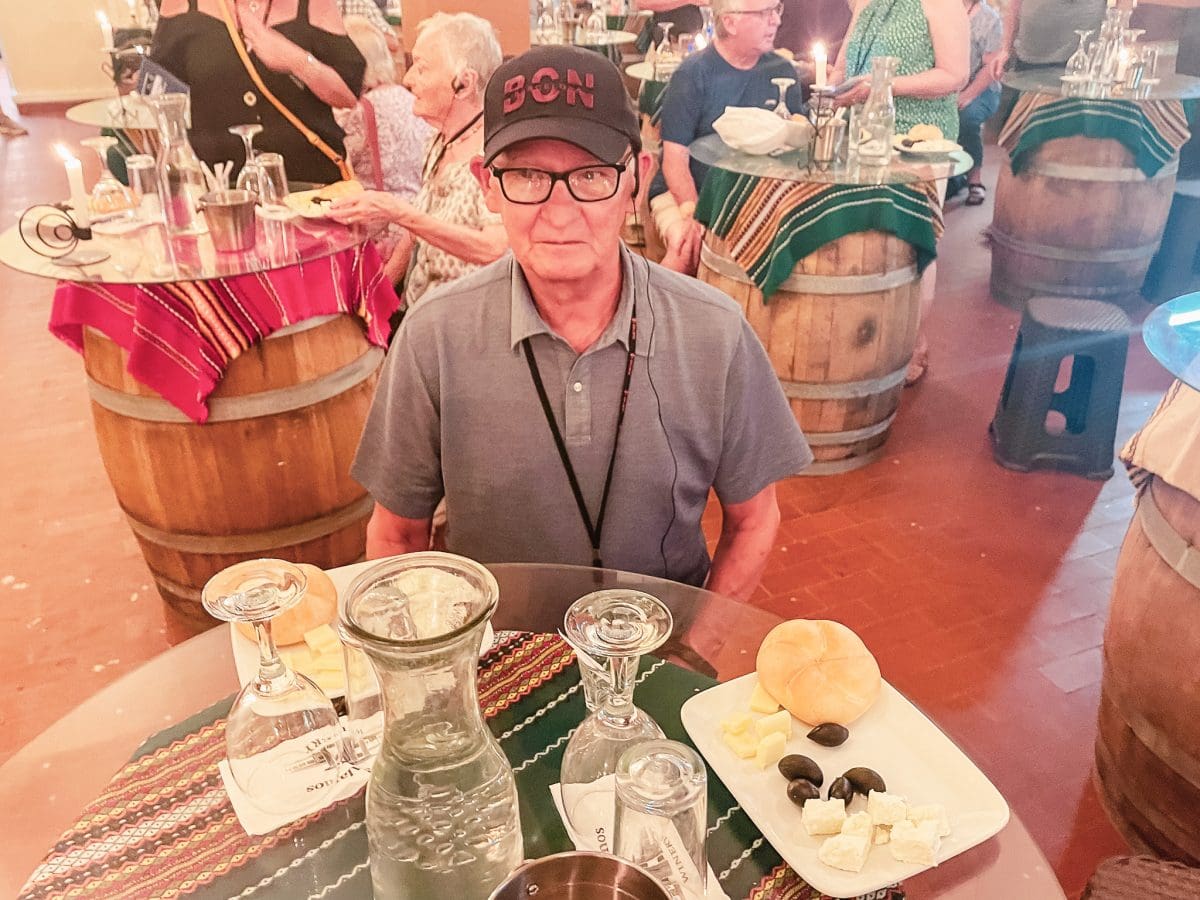 Dos Alamos Rose – Made from the rubin grape in the classic rose style, this was fresh, with pervasive strawberry aroma and flavor. Despite conventional thinking to pair this with a charcuteries plate, I think it would work well with fruit salad. Enjoyable, but not notable. If I could find it at home, I might give it a try, but I didn't want to carry it for the remainder of the tripl. Price: about $8.75.
Dos Alamos Sauvignon Blanc – :Light and crisp, with aroma of fresh grass and herbs, with a hint of minerality on the palate. It complemented the fresh goat cheese that we had with it. I like pairing sauvignon blanc with a tomato salad as the acidity in both balance out, or grilled asparagus. This might be nice with some spicy Thai food. While I liked this wine, it wasn't impressive enough to carry home. Price: about $8.75.
Rubin (2019) – Made with estate rubin wine grapes, then aged two and a half years in the Bulgarian oak barrels, followed by three years in the bottle, this was star of the tasting. Rich cherry flavors, with hints of tobacco and chocolate. Both Tony and I missed the chocolate, but I picked up a hint of leather its long finish. This was an excellent pairing with the cow feta on our charcuterie plate. We both thought it had potential and bought a couple of bottles to take home. I wouldn't hesitate to serve it was charcuterie again, maybe adding in some smoked blue cheese and figs, but think it would also do well with some braised short ribs and roasted vegetables. We'll be opening one bottle of this fairly soon as we're eager to share a discuss Bulgarian wines with friends. I've got the second bottle in our inventory to drink in another year or so.
NOTE: I use this wine tasting journal to track my wine discoveries. Another friend loves this one. Both are great and work, but when mine is full I'll be looking for one that includes a little more room for journaling and making notes about the travel experience that accompanied the wine discovery.
Learn More About Bulgarian Wine
Travel makes me curious, and I always come home from a trip wanting to learn more. The Bulgarian wine scene has a ways to go, but tasting was just the first step for me. While they're working on their country's native grapes, and honing their skills, I'm learning more. I've chatted with buyers at our local wine store (they carry one Bulgarian label), and hope that I'll see more on local shelves. Larger cities with more specialized shops may have better selection options.
​Some Reading:
Bulgarian Wine Book (History, Culture, Cellars and Wines) – A complete encyclopedia of the Bulgarian wines in english. Includes the culture and history of each cellar. Fully illustrated in color.
Bulgarian Wine Industry 2000 – A comprehensive insight on the Bulgarian wine industry at a time of dynamic changes. Wine regions and maps, grape varieties, trade directory.
Bulgarian Recipes from Every Region – This extraordinary cookbook takes you on a captivating journey through the diverse regions of Bulgaria, unraveling the secrets of its rich culinary heritage. Because you're going to want to make some great food to go with the wine!
Disclosure: This post was written with the assistance of sponsored travel.
For Pinterest
Save to your favorite Pinterest Boards