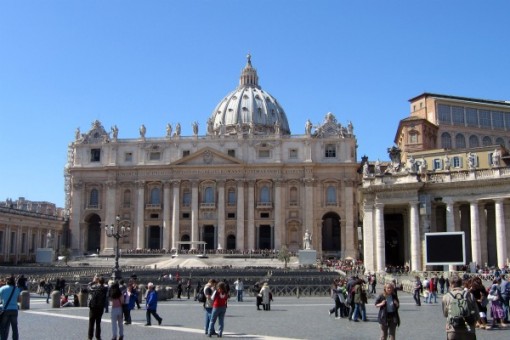 May 1, 2011 celebrates the beatification of Pope John Paul II, the ceremony by which he will becomes a Saint.  The Holy Mass for the Beatification of the Servant of God John Paul II will be held in Saint Peter's Square at 10 a.m., with Pope Benedict XVI officiating.  The casket has already been exhumed and is now lying before Saint Peter's tomb.  It will be moved to the main alter during the ceremony, and following will be reinterred in the Chapel of St. Sebastian.  While only a select delegation will be allowed inside for the ceremony, hundreds of thousand of visitors of all religious backgrounds will gather in Saint Peter's Square to watch and listen as Pope John Paul II becomes a saint.  As is typical for many events, large television will show the events inside to the outside crowd.
While this will not be a routine day at the Vatican, these photos are from my visit there at a more peaceful and routine type of day.
St. Peter's Square is in front of the Basilica, the dome of which is a familiar part of the skyline.  The Vatican is located within the city/state of Vatican City, a distinct and separate entity, which is entirely surrounded by Rome.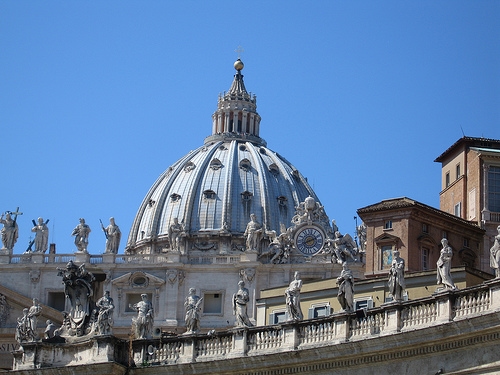 Another part of the Vatican complex are the Vatican Museums.  The museums contain an impressive collection of art and artifacts owned by the Catholic Church that span over 500 years.  The collection includes sculpture, paintings, drawings, tapestries, and lots more, from some of the most famous Italian artists.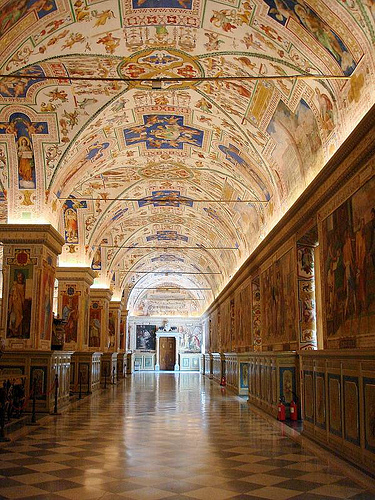 As you're walking through the Vatican museums, you'll look down halls, around corners, at the walls and overhead as you try to take in the extensive beauty around you.  Photography is allowed in most places, with the exception of the Sistine Chapel.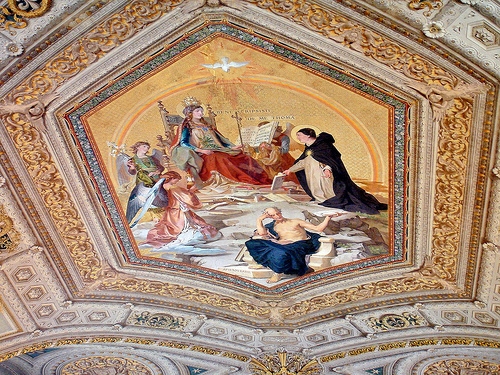 Even the staircase, a spiral double-helix, is a work of art with its graceful shape, gold adornment and filigree.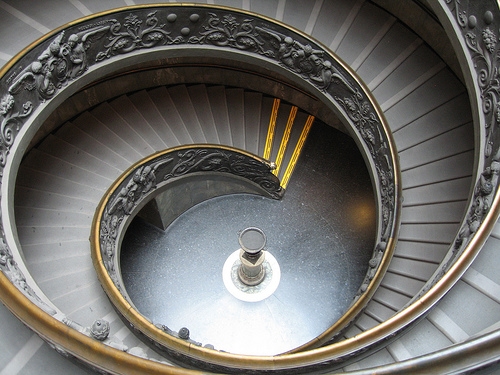 Photos:  all from the author's personal collection