Looking for a way to combine family travel with a little educational and cultural experience as well?  There are a number of cities that can fill those specifications, blending lots of fun things to do with a quality cultural experience.
There's nothing wrong with combining plenty of relaxing downtime with an educational experience.  Learning can be fun, and when I see families who go the extra mile to make it, I know that the experiences will stay with their kids for a lifetime.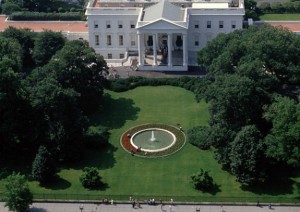 These US cities meet the test of having both educational and FUN attractions and things to do.  If you can't enjoy spending time in these destinations, you're just not trying to have a good vacation!
Here are my Top 7 U.S. cities for educational and cultural family travel:
Boston: History tops the chart in this city, with the Freedom Trail, a number of historical sites like Bunker Hill (map), museums, Harvard (map), MIT (map), and lots of other great schools, great architecture, shopping along the posh Newbury Street (map), and the always sold-out Red Sox at Fenway Park (map).  You can get along reasonably well with public transportation, but with a car you can venture a little further out to Salem (map) and some of the smaller fishing towns.
Chicago: The Windy City may have been home to stockyards, but it now boasts some pretty wonderful museums, including the world renowned Art Institute of Chicago (map).  You'll also find lots of entertainment, including music, the performing arts, the family atmosphere of Navy Pier (map), Second City comedy (map), great architecture, the Shedd Aquarium (map), fabulous shopping along the Magnificent Mile, and the history of baseball at Wrigley Field (map).
Los Angeles & Vicinity: Best advice, get a car, as this is one spread out area, and public transportation is woefully inadequate.  From the Disney (map) and theme park influences of Orange County, to the beaches of Santa Monica (map) and Malibu (map), there is much to do and see in this performing arts capital of the west coast.  Museums, art, television, the Griffith Observatory (map), La Brea tar pits (map), and lots of specialized educational institutions, add to making this a fun AND educational destination.
New York City: Those who live in Manhattan claim that it's the center of the universe with its business and entertainment focus.  You'll find interesting architecture, old and new, and many iconic attractions.  The skyline is one of the most recognizable in the world, with the Empire State Building (map), Statue of Liberty (map), and the Brooklyn Bridge (map).  You'll find outstanding theaters and performances  on Broadway, world famous shopping, museums like MoMA (map) and the Guggenheim (map), and an interesting international community.  Plus Central Park (map), fabulous food, and the vibrancy of being in a city of this size.  You can get around easily using public transportation, even if you venture out into the other boroughs.
Orlando: Of course there's a strong Disney (map) presence, along with a multitude of other theme parks, but Orlando offers lots more.  Many of the theme parks offer educational programs, and young artists will love the performing classes.  You're going to need a car to get around in this spread out city, and besides, you'll want to drive out to Cocoa Beach (map), as well as to enjoy the attractions of the Space Coast, and Kennedy Space Center (map) and the Astronaut Hall of Fame (map).
Philadelphia: Lots of history from colonial times can be found in this city known as the Birthplace of America.  Independence Hall (map), the Liberty Bell (map), and the Constitutional Center (map) help us learn where our country has come from and how we have evolved.  Great museums and art.  The city is walkable, and with a decent train system that you can take out to the Lancaster (map) in the Amish country.  With a car you can expand your travels to Valley Forge (map).
Washington DC:  The seat of our federal government, with the White House (map), the Capitol (map) and the Supreme Court (map).  Lots of monuments, museums (many have free admission), art, performing arts, and the culture of an international community.  Many attractions are reachable via public transportation, but if you do have a car, venturing out to Mount Vernon (map), Baltimore (map), Bethesda (map), and some of the outlying areas are an easy day trip.
Reservations in many of these cities are getting hard to come by, but if it's too late for this summer, keep these in mind for one of those other (and seemingly endless) school vacations.
Photo credit:  wikimedia