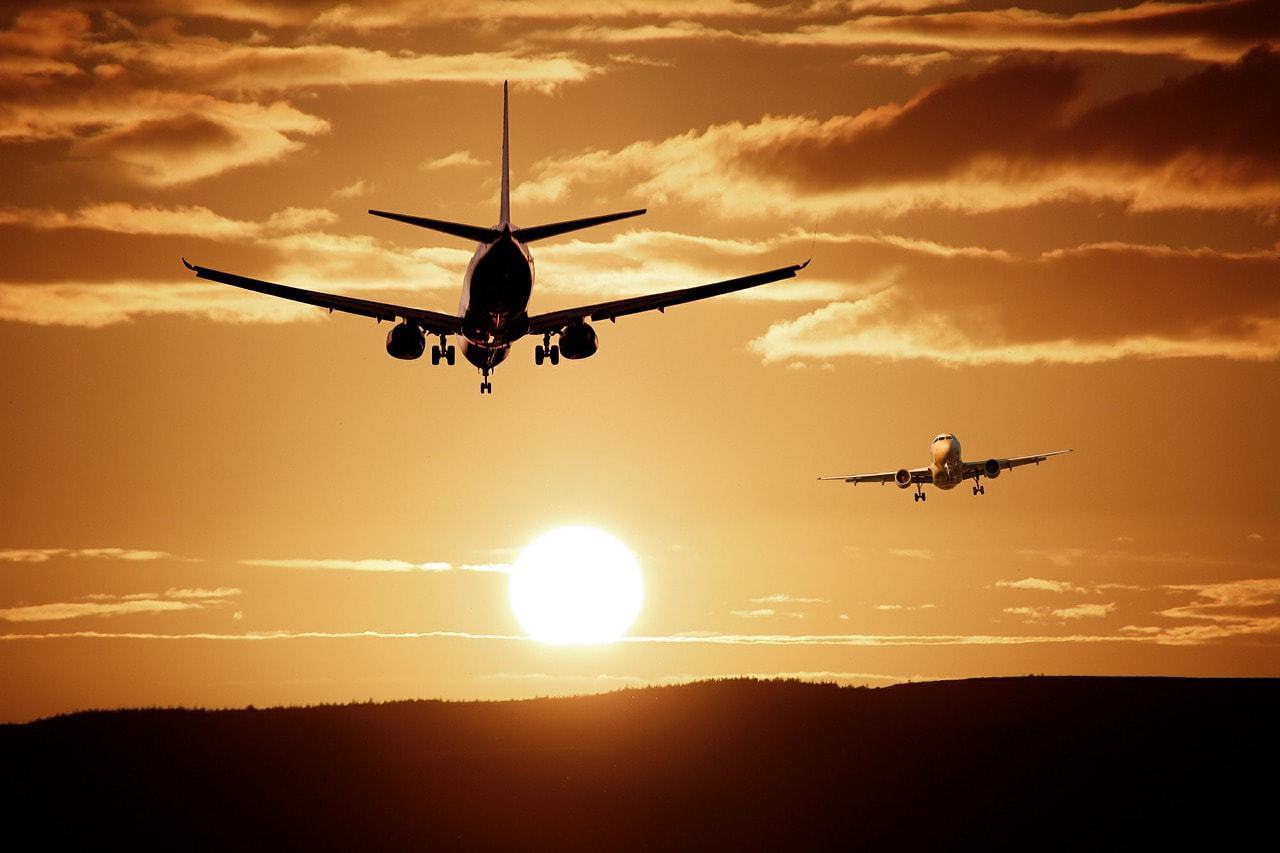 With all the rushing around during the holiday season, one place you won't want to be rushing to is the airport.
While you can get away with being fashionably late to your office or party or neighborhood gift exchange, airport counters and security lines are not that forgiving. This will be a busy travel season, despite the recession, and if you're one of the ones who'll be flying it's time now to start planning on how you'll be getting to the airport.
As you're making plans, remember to leave plenty of time to get to the airport, and make sure you take into account heavier traffic, less parking places, and longer security lines.
Here are some options on how you can get to the airport.  Pick one that is economical – both in price and in stress level!
Drive yourself and park at the terminal. Depending on where you live and the traffic patterns, this could take a fair amount of commute time. Additionally, terminal parking is generally the most expensive parking option, with prices in many airports nearing $30/day.  Sure, you have the convenience of complete control over your schedule, but compute the driving cost, parking cost, and time factor and see if this is really the right choice.
Drive yourself and park off-site. Again, you have to deal with the traffic and commuting issue, but at least parking off-site saves a bit of money. Allow plenty of time to not only get to the parking lot but also to get from the parking lot to the airport. The farther away the lot, the cheaper it will be.  Lots close to the airports are running around $15/day, and further away around $10/day.  If your off-site lot of choice accepts them, make a parking reservation to avoid finding the lot full on your travel day.
Take a cab to the airport. You still have the traffic and commute to deal with, but you don't have the headache of managing it.  The cab can take advantage of HOV or commuter lanes, and at most airports can drop you curbside at your airline ticket counter.  You can make a pickup reservation a few days in advance, and most accept credit cards.  This can be expensive for a short trip, but do the math and find out what you'll save on parking.
Use a car service. Although not available in all cities, I've found a car service to be more reliable than a taxi service when it comes to a timely pickup. Cars are clean and comfortable and comparably priced to a taxi.  This is the option I use when I'll be gone for any length of time.  During the holidays, I'd recommend making a reservation at least a week in advance.
Shared van service. There are a variety of companies that provide these services, combining several pickups in one shuttle. Because these are shared rides, it will take more time to get to the airport as you'll make a couple stops, but you'll also save some money.  The pricing is per person, rather than per trip, so if there are two or more of you traveling together, it's probably more cost efficient to use a taxi or car service rather than to use a shared service.
Stay at an airport hotel that offers parking in addition to the room.  For the price or a room, you can stay close by and take the hotel shuttle to the airport. If you live a ways away from the airport, this is a great option if you have an early morning flight.  The price of the room may offset the price of parking, and with some planning, you can avoid peak traffic times.  There may be limits on how many days you can park free, so check to make sure that any limits meet your travel schedule.
Public transportation. Depending on where you live this could be a subway, train or a bus. It's cheap, it's green, and it is relatively fast.  Unfortunately, this is not a viable option from my home, but it is in many major cities.  If you're traveling with kids, remember that you'll have to juggle your luggage and theirs, so think about the additional stress this may place on you.
Have a friend or family member drive you. This is probably my least favorite alternative because you really are pushing your schedule and commute time onto someone else.  There are ways to avoid putting your travel stress on someone else, and that is always my first choice.  In considering this option, remember that you'll need to bring home a gift or treat your chauffeur in some way, so it may be cheaper to consider another arrangement.
This time of year, I recommend planning to arrive at the airport at least two hours ahead of your scheduled departure for a domestic flight and three hours for an international flight.  That gives you plenty leeway for a few things to go wrong without disrupting or ruining the entirety of your travel plans.
Frequent travelers most likely know what's the best way to travel to the airport, but it's something that the infrequent travel often forgets. Planning ahead will not only make things less stressful but will also help to make sure that you aren't rushing around on the day of your flight.