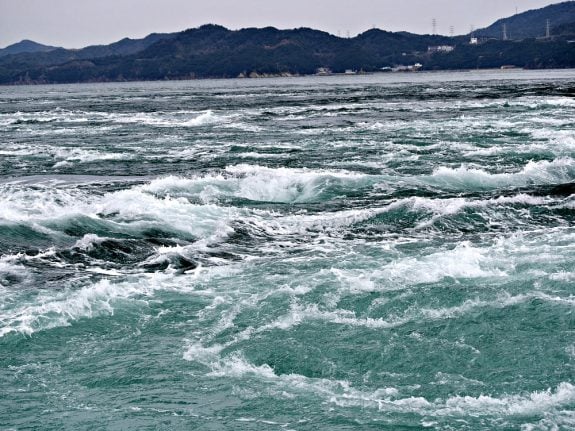 Whether Japan's Kansai region is your primary destination, or an add-on while visiting the rest of the country, planning for a getaway to Awaji Island rates high on my recommendation list.
Folklore says that Awaji Island is the birthplace of Japan, created when the gods Izanagi and Izanami mixed up the sea with a spear. When they lifted the spear, a small drop of brine fell off the blade, hardening on top of the waves. That hardened drop became Awaji Island.
Things to Do
Take a boat trip through the Naruta Whirlpools – The Inland Seto Sea meets the Kii Channel in the Naruta Straits, creating dramatic whirlpools the likes of which are seen in only a couple of other places in the world (Sicily and Vancouver, British Columbia). The whirlpools can reach a diameter of 65 feet.
You can take a tour boat (about $20) out to see the whirlpools, and although there's a fair amount or rocking and rolling when you are close to the whirlpools, most of the ride is calm. I have been known to suffer with seasickness, and although I felt a bit queasy, it never progressed beyond that. Give it a try.
Visit the Yumebutai Gardens – Designed by Tadao Ando, this one hundred stepped gardens is a group of 100 flower beds. It's adjacent to the Westin and its conference center, a nice stop for lunch before or after your visit to the gardens. While my visit was in the early spring, the terraces were still impressive. They'd be even more so when the gardens are full of blooms.
Visit Izanagi Shrine – Honoring the gods credited for creating Awaji, this is said to be the oldest shrine in the country. Visiting a shrine is part appreciation of nature and part spiritual experience, so keep your mind and heart open as you walk through.
Enjoy a puppet show – Short theater performanes are offered multiple times a day in the ningyo joruri style of puppetry. The plots have high drama themes and are accompanied by live music. Puppetry on Awaji dates back to the early 17th century. The show is in Japanese, but easy to follow, and a chance for photo ops with the puppets after the show gives you a close up look at these masterpieces.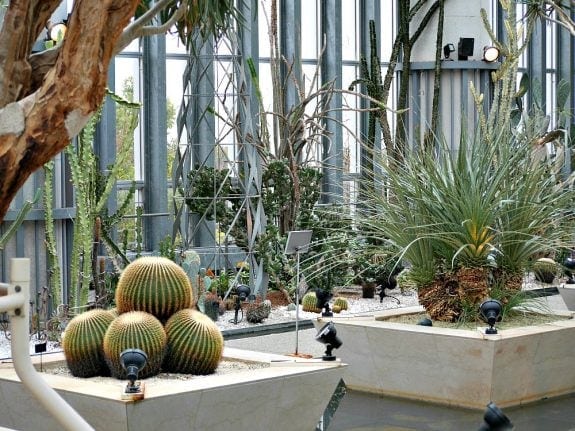 Marvel at nature at the Miracle Planet Museum of Plants – This botanical garden and greenhouse opened in 2000, and features a fern room, atrium with small gardens, succulent plant gallery, tropical garden, various styles of Japanese gardens, and a healing garden. It also has space for floral exhibits and flower shows. Touring the gardens was both impressive and peaceful. Admission is approximately $6.
Monkey around at Awaji Monkey Center – Located in the mountain above Naha, this center opened in 1967 and currently houses around 300 macaque, also called Japanese snow monkeys.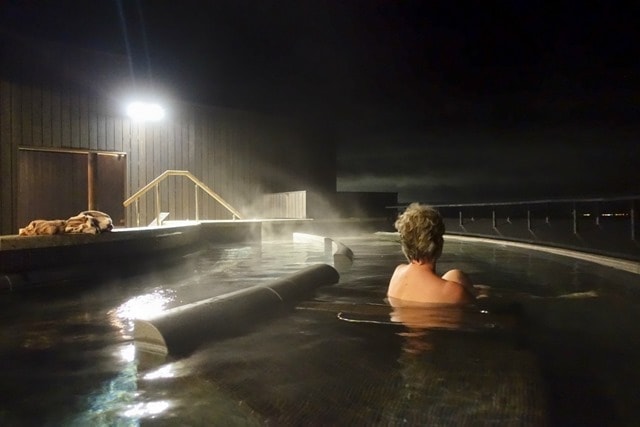 Soak in an onsen – The word onsen originally referred to hot springs and, by law, must include water that contains one of the designated chemical elements and have a temperature of at least 77 degrees Fahrenheit. Because of its mineral content, the water is often believed to have healing powers. Today it's mostly known as a ritualistic way of bathing and community. You may find an onsen at your hotel, or as an independent location.
For more information about the history on onsens and how to use one, this podcast is helpful.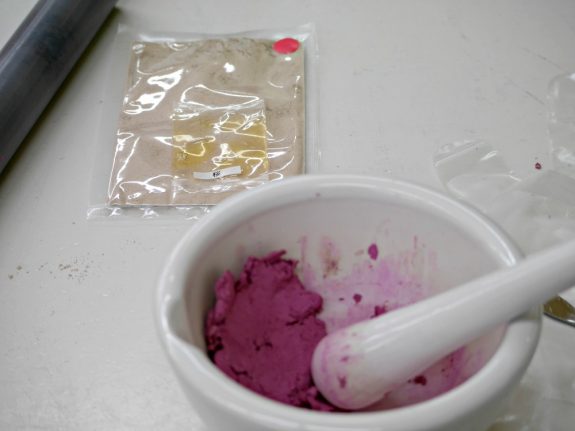 Make incense – Much of the world's incense comes from Japan, and with about 70% of it coming from Awaji, it's an economic force in the area. You can take a short tour of an incense factory, learning about the history of the product, how it's currently made, and watch it being wrapped and prepared for shipping. The beautiful papers used to wrap and package the incense are as impressive as the incense.
Kunjudo offers tours (free) along with an incense making class (about $5), a fun and family-friendly activity. Set aside some time to peruse their impressive gift shop. You'll want to take some incense for gifts; I did.
Where to Stay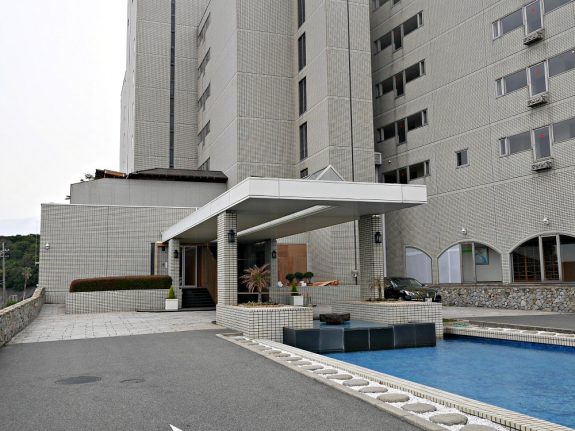 Hotel New Plaza Awajishima – Located at the top of a hill, which means most rooms have water views of the Naruta Strait, this hotel offers both Japanese and Western-style rooms. There is an onsen on the property, which has a sweeping view of the Strait during the day, although I preferred it at night under the stars. Rooms start at around $179 per night and include breakfast.
Westin Awaji Island Resort & Conference Center – This familiar Starwood brand property offers modern rooms with ocean views and is next door to the Yumebutai Gardens. Since it has a conference center, it is often the place many visitors first stop. It is a great property, but I'd recommend venturing further afield and discover where else there is to go and what else there is to see on the island. Rooms start at around $170 per night.
TOTO Seawind Awaji – This ryokan was designed by Tadao Ando, who also designed the Yumebatai Gardens. A ryokan is a Japanese style inn with rooms that feature comfortable tatami mats for beds. Typically, the bed is set up for you while you're at dinner or out for the evening. Most ryokans provide a yukata (heavy robe, often brocade) and slippers for guests and it is acceptable to wear these when moving about the ryokan.
Ryokans are often preferred more by Japanese travelers, but I've always enjoyed them and it makes a nice break from my usual style of travel. One caveat: Often at ryokans, English is not as widely or as fluently spoken. Rooms start around $150 per night.
What to Eat & Drink
Onions. Awaji is famous for their onions, and you'll find them incorporated into menu items in ways you may not expect. They're sweet, moreso than Walla Walla sweets or Maui onions, and delicious. Try them grilled.
Beef – Kansai is a carnivore's delight, boasting that Awaji beef is even more delicious than neighboring Kobe beef. I'm not sure that I can tell the difference, but it does seem to have a perfectly fatty marble that gives it its flavor. Whether or not the cows are massaged daily as claimed I was never able to confirm.
Coffee Milk – A creamy blend of milk and coffee, it's a bit like chocolate milk only with coffee. The factor is located on the southern part of the island. You can find in at any corner market or convenience store.
Okonomiyaki – A Japanese pancake that is sometimes the focal point of a restaurant, with a large griddle around which several guests are seated. The cook-your-own pancake is topped with toppings of your choosing, ranging from bacon, seafood, onions, vegetables, etc. It's simple and tasty comfort food.
Sake – This rice wine, which goes through a fermenting process more similar to beer, and is served cold, at room temperature, and slightly warmed. Sennenichi offers a tour and explanation of the sake making process and also has a tasting room. While it's not my favorite drink, it is interesting learning about the nuance is flavors.
Getting to Awaji
It's about a two-hour drive from Osaka's Kansai airport, across the two mile Akashi Kaikyo suspension bridge that connects Hyogo Prefecture to Awaji Island. The bridge opened in 1998 and has the longest central span of any suspension bridge in the world.
There is a bridge climb, if you can deal with the heights, and the views from the observation deck are said to be impressive. I'm passing on this experience given my fear of edges, but I'm told it is spectacular. Kansai is most likely the airport you'll fly into if you're arriving from the United States.
Osaka's Kobe Airport is smaller and closer, about a little over an hour away. This is a great choice if you're already in Japan and are adding on a stay on Awaji.
If you're arriving by train from other areas of Japan, the JR Shinkansen bullet train stops at Shin Kobe Station, the main hub for rail connections to Osaka and Kyoto. There are no trains on Awaji, but you can connect to local transportation from this station (a bus will take you about two hours from the station).
If visiting Japan is on your travel list, pin this to your relevant Pinterest boards for easy future reference.