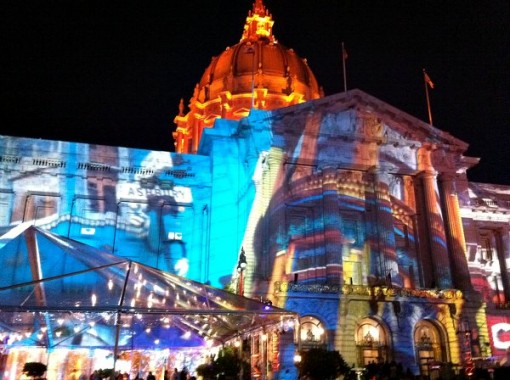 Last year around this time I published my bucket list – a stream of conscious list of things I wanted to do, places to go, and things to see.  I knew it was pretty ambitious; it was meant to be.  Instead of having all these ideas rolling around in my head, I wanted to put them down on paper and see just how things stacked up.
Despite a fair amount of traveling in 2011, I only crossed one item off my bucket list – a visit to Quebec City.  So if I was traveling a lot, but didn't cross anything else off the list, what in the heck was I up to?  Here are a few details.
San Francisco
I've been a fan of the City by the Bay since my first visit back in high school, and this week long return was for the USTA's annual Pow-Wow.  It's a big week of touring, education, networking and catching up with friends and acquaintances, learning about the travel industry, food, and fun.
I took a nasty tumble on my second day there, but still managed to get to all my appointments, see the sights, and enjoy myself.  I enjoyed visits to the new California Arts & Sciences complex in Golden Gate Park (WOW – loved it here!), Pier 39, and a fabulous closing party at City Hall (in top photo).  No matter how often I return to San Francisco, there's something new to see or do.
Portugal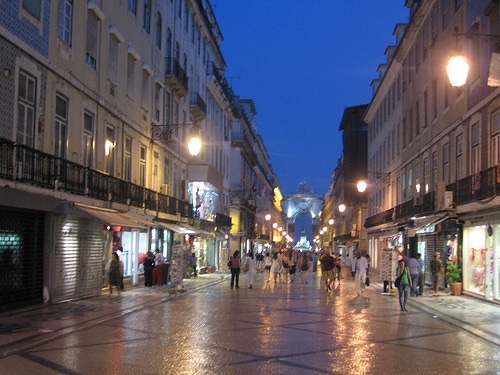 Due to a death in the family, the time there was cut very short (just 2 days), but we managed to pack as much as we could into that time.  Our home base was a terrific apartment in Estoril owned by an even more terrific couple.  Despite several last minute changes, Julia was kind and gracious, helping us sort out a variety of different arrivals.  The location was perfect for what we needed – a couple blocks for the beach (for rest and relaxation) and a short train ride from the city center (for soaking up the culture and city life).  Walking along the ocean boardwalk in Estoril was a perfect antidote to what had been a very difficult month.
We had time for a whirlwind tour of the city, and spent a little extra time in Belem, but didn't get to many of the things we had wanted to see.  I know there will be a return trip in the not too distant future, and I'll get to catch those things that I missed the first time around.  I'd stay at the apartment in Estoril again, too, and maybe head down to the Algarve as well.
Italy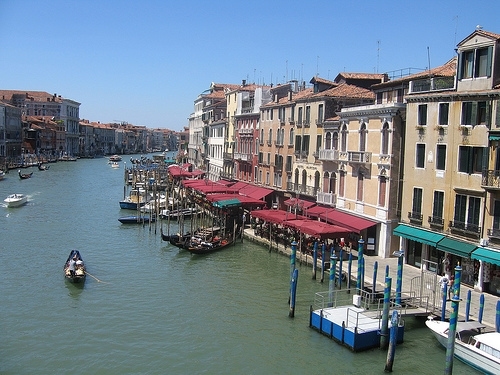 A few more cities were added to the list of places we've visited, including Siena, Bologna, Cortona, San Gimigniano, Pitigliano, Bagni San Filippo, and Venice.  In Venice I came close to crossing another item of the list, but chose a motor boat ride in the Canal rather than riding in a gondola.  Next time.
While visiting the larger hill towns, and some of my favorite smaller haunts, we also discovered new places to put on the to-visit list for this year.  Exploring Tuscany every year continues to give me depth in my appreciation of Italy.
Coastal & Central Oregon Road Trip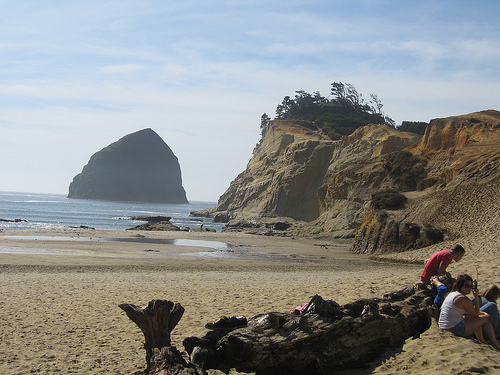 I frequently get car sick, but still enthusiastically said yes to a road trip to Coastal and Central Oregon along with three other Seattle-located travel bloggers.  It was a hectic pace, but we managed to squeeze in time in Astoria, Tillamook, and some coastal beach towns before heading over the mountains to Central Oregon.  There was plenty of food and beverage involved in this trip, and I've already published a few stories with more coming up.
If you live in the Pacific Northwest, these areas in Oregon would make a great long getaway weekend – put in on your list!
Monterey, Carmel & Big Sur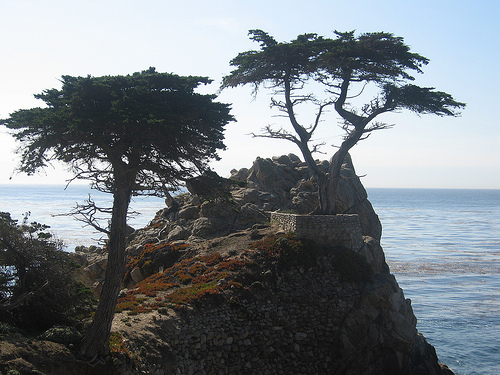 Despite spending lots of time in northern California, I'd never made it out to this part of the coast – and what a mistake that was!  This is some seriously beautiful country, with a fascinating combination of sandy beaches and rugged coastline.  It would be hard to pick the favorite experiences of this trip, but at the top of the list are feeding an elephant off the front porch of my cabin and kayaking in Monterey and watching the sea lions.
There was also plenty of time for enjoying food and wine, including the downtown Carmel Wine Walk and visiting a winery, and fun conversation with other travel bloggers.  I'll have lots more to share from this, including that elephant mentioned above.
Quebec City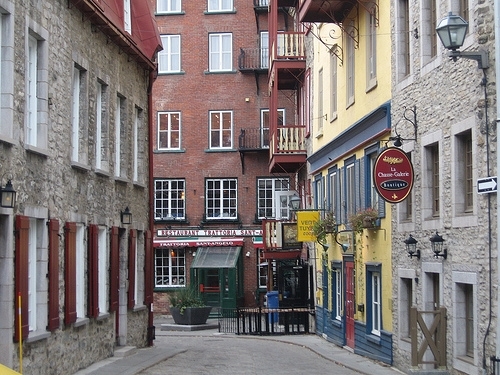 I spent a magical 5 days there, walking around the Old City, discovering delicious food, and soaking up the culture of the city that's been called the Paris of North America.  My home base was the beautiful castle-like Le Chateau Frontenac (a Fairmont property), and I felt like a princess throughout my stay.  I'm finishing up some research as a result of that trip, and you can expect to start seeing some of the highlights in the next couple of weeks.
What's to Come in 2012
Italy – I'll be heading back again this summer, although not for as long as I had hoped, but plan on enjoying some time in Rome on this trip.
Las Vegas – A couple of conference coming up here, and there are some new things happening in Las Vegas that are worth checking out.
Los Angeles – This year's Pow-Wow will be in Los Angeles, and I'm looking forward to seeing what's new in that city.  I haven't had a chance to dig in and explore the area for some time now.
New York – I'll be chairing the Travel track at Blog World Expo again this year, and am excited to spend a little extended time in NYC.
Slovakia – This is currently in the planning stages and is part of the summer European trip.  I'd like to take a look around this area, and Bratislava seems like a good home base.  Of course, if something else jumps out at me I can change my mind in a nano-second.
Cruise – I haven't been on a cruise for several years and there have been lots of changes in the industry since then.  This may be the year that I see firsthand just what's been going on in the industry.
Somewhere new – I'm sure there is somewhere that will pop onto the schedule that I'm not even thinking  about right now.  I wonder where it will be?
Photo credit:  personal collection