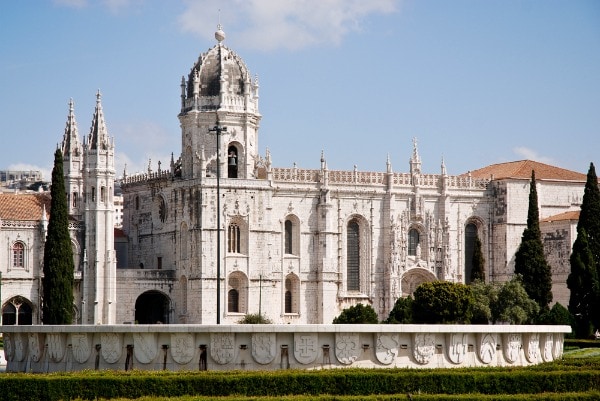 Anyone who has taken advantage of the tempting, cheap deals for Lisbon hotels and headed off for a getaway to the Portuguese capital, will know that Pastéis de Belém are something of an institution, and a gastronomic experience that is not to be missed.
Also known as pastel de nata, these egg tart pastries were born in Lisbon but have been exported to all territories which have a Portuguese influence. They are called pastéis de Belém because it is believed that they were created by Catholic nuns at the Mosteiro dos Jerónimos (the Hieronymites Monastery) in the Belém district of Lisbon.
Being located next to a sugar cane factory obviously aided the nuns but the liberalization movement of the 1820s saw the monasteries close down. By 1834, the laborers and clergy were expelled. In desperate need of work, some of the nuns offered sweet pastries for sale in the general store adjacent to the factory. It was from these humble roots that the pastry grew in popularity and by 1837, they were being sold to tourists who had come to visit the monastery.
The monastery itself still stands today and is a building of breathtaking grandeur. This, along with the nearby Belém Tower, was granted UNESCO World Heritage Status in 1983 and is worth a visit simply to admire the intricate Manueline style architecture. The gold-tinted stone makes the building shimmer in the hot Portuguese sun, while fans of architecture can view the seamless transition from the Gothic style to the Renaissance. The sheer scale of this building is an architectural wonder and it is hard not to be struck in awe by its beauty.
Belém Tower is a 30 meter fortified tower at the mouth of the Tagus River. It was conceived as a gateway to Lisbon, as well as a defensive structure, and played a significant role in Portugal's maritime discoveries during the sixteenth and early seventeenth centuries. Like the Mosteiro dos Jerónimos, the Tower adopts a similar Manueline style but it is made out of a rare local limestone. It is equally intricate, however, and an impressive vista of the city can also be spied from its walls.
After sightseeing around Belém, there is nothing more divine than sampling the famous pastel at the store where it all started. Eaten warm out of the oven, and often sprinkled with cinnamon and powdered sugar, the tarts are made according to a secret recipe which originated in the monastery. The recipe has been passed down through generations of master bakers since 1837, and it remains unchanged to this day. The secret only adds further mystery to this most mysterious of desserts, and it tastes all the better for it.
So go on, start preparing for a gastronomic experience that you won't forget in a city that will leave you with lasting memories.
Photo credit:  Courtesy of Shutterstock