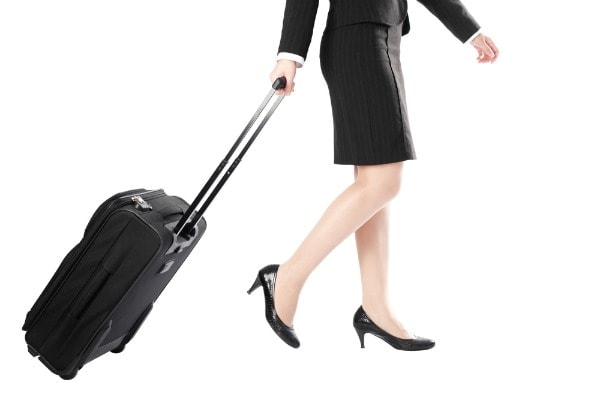 Travel means contending with increasing air fares and sourcing the best flight times and pricing, facing the unpleasant reality of ever increasing add-on fees of airlines and hotels, contending with airport security, and juggling the demands of a lifestyle on the road and loved ones at home.
What makes it all easier?  Loving what we do, of course, but also the convenience and enjoyment of the travel gear that we pack along with us.
Here are a few of my favorite items of travel gear, both high tech and low tech.  These are the things that I never leave home without!
Eee netbook from Asus – I bought my Netbook last year wanting something lightweight while traveling in Europe for a few weeks. I relied on a lot of the research that Austin over at Travellious had done, and have been very happy with this purchase.  I have a 1000H, although there is a newer version out.  The long battery life is a plus, as is the weight (3.2 pounds), and at only just a smidge over 10 inches in size, it doesn't need to be removed from my carry on at airport security.  Priced under $350.
Thumb Drives – I use these for backing up photos and other information when I travel, as well as for keeping documents and photos with me as I move between various computers.  They're small, cheap, and seem to always be on sale.  I'm not brand loyal.
Amazon Kindle – I'm on my second Kindle, the first having been the victim of a rather unfortunate accident that was my fault, and can't imagine traveling without it.  Whether it's a month in Europe, a getaway weekend, or just popping about town, my Kindle is in my bag or purse.  I still like reading a paper book, but for ease of traveling, the Kindle has been worth its weight in gold.  Priced at $180.
Skecher Mary Jane shoes – Comfy and practical for walking along cobble stone streets and doing some light hiking, but also fashionable enough for shopping and strolling the boardwalk, these shoes have been a mainstay in my packing for a couple years now.   They work as well with a casual skirt or shorts as they do with jeans.  Priced at around $50.
Flip video – I had a larger video camera that I never could get the hang of, and while I'm sure it had more bells and whistles that this mini-sized Flip, the fact is, that the Flip is always packed and with me.  I'm still learning and improving my skills, but each attempt gets me closer and closer to something that I could actually share on my blog.  Easy to use, carry, and upload your video.  Priced at under $200.
Point and Shoot Camera – I was thrilled to receive this camera as a gift, and have used it nearly every day since receiving it.  It's slips into a purse or pocket, so I always have it with me.  I'm working on learning better composition and lighting and still think there's lots more quality that I can get out of this little camera.  I've decided to showcase some of my photos on my new photo blog (still a work in progress), Everyday Foto, so you can watch how I learn and progress in my skills.  I have a few extra SD memory cards tucked into the camera case as well.  I have the Canon Powershot SD 500, priced at about $600.
iPhone – I won my first iPhone at the very first BlogWorld Expo, and upgraded to a new model last year, and can't imagine life without one.  From using it as a phone to  being able to snap a quick picture to send to Facebook or Twitter, from email on the road, to games, weather, text messaging, maps, and all sorts of other applications, I'm lost if I don't have it with me.  Some users may hate having to deal with the exclusivity of AT&T, but I'm a huge fan!  Prices vary, based on features, and start at $99,
eBag Crew Cooler – Now in its second edition, this bag has long been beloved by Flight Attendants packing who try to pack healthy food on their trips.  It was out of stock for quite some time, but is now back better than ever with new features and colors. This bag can hold tons of food for the road, is great for a picnic, and is super durable.  I've had mine for about 5 years and it's none the worse for wear.  Priced at $30.
Zenergy Neema pants –  These are available at Chico's and come in a variety of styles, pant lengths, and colors.  I have a full length pair, a capri length, and also some shorts, all in black.  They are lightweight, easy to pack, accessorize from casual to a bit more stylish, and wash and dry quickly.  They are my go-to wardrobe items when on the road, and are comfy for those all night flights.  Prices start around $60, and there are always lots of coupons and sales that can bring that price down substantially
Moleskine – I've tried numerous travel journals, notebooks, but keep coming back to these little gems.  Over the years I've been given numerous sizes and styles, and have purchased others, and always have one tucked in a purse or bag.  I love the way the paper feels, making it a pleasure to write or draw on it.  I pick them up for all purpose notes as well as for individual trips, and always have one or two empty ones at home.  Prices vary, depending on size and features, and start around $10.
Depending on where I'm going, there will be other travel gear in my bag, but the above list is ALWAYS packed to go with me!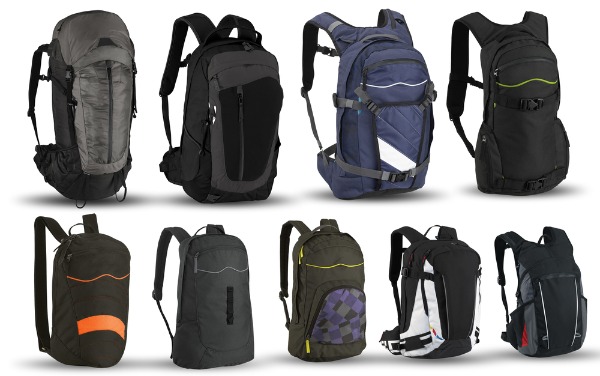 Of course, there is still lots of items that I'm looking for, whether it's to upgrade current gear or because I'm still looking for the perfect choice.  Here's what's currently on my shopping list:
iPad – I love this handy little device, having already purchased one for a family member, and it's on my shortlist of gadgets that I'd like.  I'd most likely use it as an entertainment device for movies, video, games, etc., rather than have it replacing any of my current gear.  That means one more device to carry, but it's small and lightweight, so it seems easy to justify.  Priced starting at $499, depending on features.
Backpack – I own several, and just haven't found one that fits both my size and needs.  I don't want to carry the world on my back, and want something that makes a good day bag for my gear or for a bottle of wine and a picnic.  Ease of use (well situated pockets and compartments) is important, as is weight.  It has to feel right on my back or slung over a shoulder, and I just haven't found the perfect choice yet.
DSLR – I'm interested in eventually stepping up to a DSLR camera, hoping to increase the quality of my photos.  I'm battling the practicality of a small point and shoot that fits in my pocket vs. the size and amount of equipment that goes with a DSLR.  And then there's the whole Canon vs. Nikon debate!  I still haven't made the decision on this bit of gear, but continue to research and monitor the models and prices.
What's on your must-pack gear list?
Want to know what other travel bloggers have to say about gear?  Take a look at these gear-related posts from the Travel Blog Mob:

Andy Hayes at Sharing Travel Experiences talks about the history of travel gear.
Pam Mandel at Nerds Eye View talks about gearing up.
Jennifer Miner reviews the Smart Alec backpack.
Amie O'Shaughnessy tells us about her travel gift list, and also has a great hotel stay giveaway.
Beth Whitman lists her choices for the best holiday travel gifts
Wandering Educators has a top ten travel gift list.
Wil reviews travel socks.
Photo credit:  Courtesy of Shutterstock