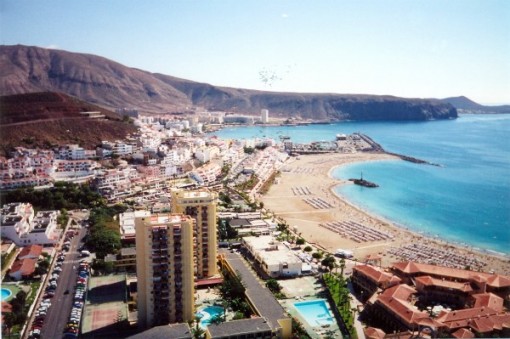 Just a mention of the word Tenerife and wide stretches of sunny beaches spring to mind. Tenerife is the largest of the Canary Islands and although it is located 0ff the coast of western Africa, they are part of Spain. For decades Europeans have been flocking to Tenerife and the Canary Islands for guaranteed sunshine and outdoor adventure. If you're looking for a new beach destination, here are five of the top reasons to add Tenerife to your wish list.
1. Stunning Volcanic Scenery
What's a beach vacation without some incredible scenery? In Tenerife that scenery is the result of volcanic activity. Visitors can admire rocks jetting out from the ocean as well as the dormant volcano Mount Teide. If you're interested in exploring this volcano, hit the hiking trails in Parque Nacional del Teide. Some travelers come to Tenerife to get up close and personal with this landscape, while others prefer to admire it from a distance with a frozen cocktail in hand.
2. The Charming Village of Masca
The most beautiful village on the island of Tenerife is generally agreed upon to be Masca. Located high in the Teno Mountains, this village offers dramatic scenery in all directions. Be prepared for a series of hairpin turns on winding roads to reach Masca, but once you arrive, you can admire the plunging cliffs, go for a hike, or enjoy a meal in the village before returning to the beach.
3. Be at the Center of the Action in Puerto de la Cruz
Even if you're looking to plan a relaxing beach vacation, you are going to want to know where the action is. In Puerto de la Cruz, on the northern side of the island, visitors will find a cobbled old town full of bars and restaurants that are ideal for relaxing evenings. Beyond nightlife, the biggest attraction here is Lago Martianez where you will find beaches, sea water pools, and the lovely shade of palm trees for afternoon naps.
4. Sunbathe all Day, Dance all Night
Travelers looking for nightlife in Tenerife will be able to dance the night away, specifically in Playa de las Americas. This is the largest resort on the island, home to a long list of nightclubs, pubs, and restaurants. Perfect for young people looking to travel affordably, Playa de las Americas isn't know as the most cultured destination, but it will deliver on sun and fun.
5. Explore the Local UNESCO World Heritage Site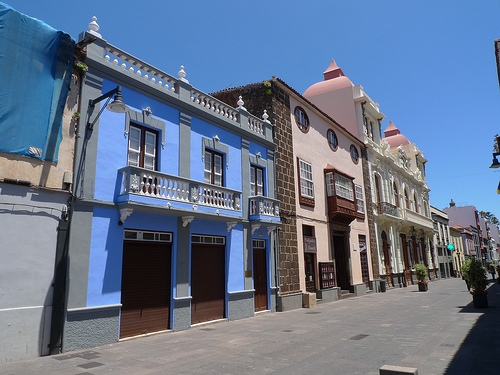 Those travelers that are looking for a little culture during a trip to Tenerife will be drawn to La Laguna. This town has an important history, so much so that it attracted the designation of a UNESCO World Heritage Site. The highlight of a visit to La Laguna is a leisurely stroll through the old town. Here you will find historic buildings, medieval streets, and lovely squares. Surrounded by scenic countryside, reaching La Laguna is half the fun as well.
Tenerife has earned the nickname the "Island of Eternal Spring" because it is never too hot or too cold, even in winter. Travelers plan trips here to enjoy the eternal springtime weather, perfect for sunbathing or hitting the hiking trails. Whether you seek a nightlife getaway or a culturally focused vacation, set your sights on the island of Tenerife.
Photo credits:  Rob Dewfall via flickr (overview); ezioman via flickr (street scene)
Author Bio:  Jessica Colley is a freelance travel and food writer based in New York City.
NOTE:  This post is sponsored by My Destination; the opinions expressed are those of the author.