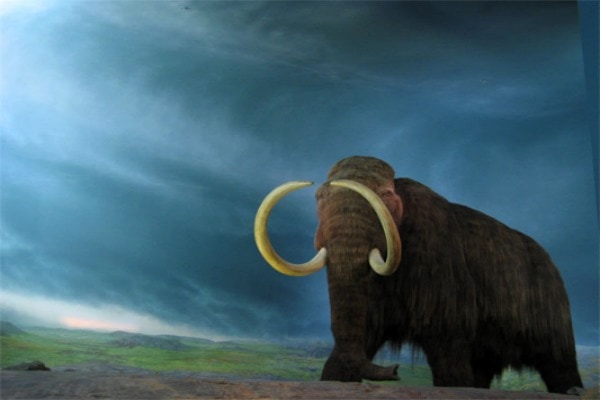 On the southern tip of Vancouver Island, the capital city of Victoria is equidistant from Seattle and Vancouver, BC (a little over 60 miles from both cities). The city is an easy getaway from both cities, as well as from Port Angeles on Washington's Olympic Peninsula. Victoria is also a port of call for cruise ships traveling the Pacific Coast waters. One of my top recommendations on things to do in Victoria is to visit the Royal British Columbia Museum, located at the corner of Belleville and Douglas Streets, in the downtown area. The Parliament Building and the Empress Hotel are right nearby, giving you other things to do during your time, and there are plenty of pubs and restaurants nearby for eating out.
The Royal BC Museum presents exhibits is a way that appeals to all the senses in a way that I've not experienced in other museums. The visually stimulating exhibits are further developed with temperature drops (in the Ice Age exhibit), the sounds of seagulls and the smell of creosote (in the modern history exhibit), and beating drums and music (in the First People's exhibit).
Here's a little about what you can expect on a visit:
Natural History Gallery – A journey across time and through dramatically changing environments, this gallery gives you an opportunity to visit lush tropical forests, frozen tundra, rainforest, and a rocky shore, as you learn how the movement of earth, ice, and water has created this part of the world. You'll view creatures of all the habitats, past and present, but the fierce-looking wooly mammoth (in photo above) is probably my favorite.
Modern History Gallery – Moving forward to the era of fur trading, this gallery gives you the sights, sounds, and smells of the time when European explores began the fur trade with coast First Nations Peoples. Exhibits include a replica of Captain George Vancouver's sailing ship, a pioneer homestead, and street scenes replicated from this era.
First Peoples Gallery – With displays representative of the First People before and after the arrival of European settlers, this gallery features ceremonial masks, a ceremonial house, and a variety of artwork.
The Royal British Columbia Museum also features traveling exhibits and is the home to the B.C. Archives, the records of the provincial government, that are accessible for public research. There is also an IMAX Theater.
The museum is open daily, 10 am – 5 pm, with extended hours during the summer season. Admission is $14.29 for adults; $9.06 for seniors (ages 65+), youth (6-18), and students (19+ with ID); children 5 and under are FREE. An annual pass is available, which is a good value if you plan to visit more than twice a year. Admission rates increase during peak tourism times – spring and summer.
Photo credit: Rob Pongsajapan via flickr