Your reservations are in order, your bags are packed, you've got money, and are ready to go. But wait! Before you head out the door — did you forget anything?
Getting ready for a weekend getaway is easy, but there is a lot more to do to get ready for an extended vacation. With summer nearly upon us, a lot of people are planning for extended periods of time away from home, but sometimes getting out the door can be the hardest part. Whether it's to that beach house for a couple of weeks, Europe for a month, or some time spent driving cross-country, there are things that need to be taken care of before you leave.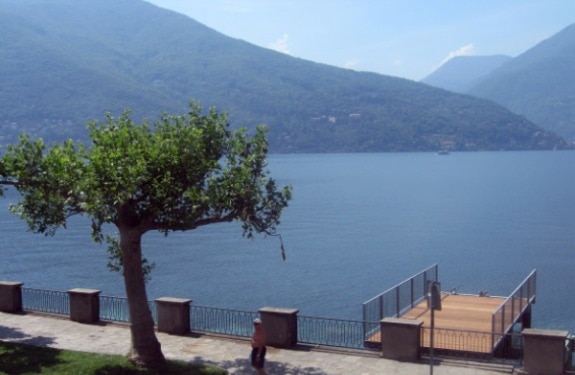 Use this checklist for advance planning and you won't worry about a thing as you close the door and head out on your adventure.
Hold your mail. You can sign up to stop your mail online and then pick it up at your local post office when you return. Stop your mail even if you are going to have someone house sitting. It keeps all your confidential information private, and you don't need to worry if your house sitter forgets to pick up the mail.
Stop your newspaper delivery. Some papers allow you to do this online while others require a phone call. Specify a stop date the day before your departure and a start date for the day after your return. Unfortunately, those pesky free news flyers can't be stopped, so you'll need to have someone clear off your doorstep or driveway of these annoying publications. With printing prices as high as they are, many of these community papers are out of business.
Unplug. Hair dryers, microwaves, washer and dryers, computers, anything that won't be in use while you're gone can be unplugged. Not only is this a safety precaution, but it also conserves energy. Of course, if someone is house sitting you will need to leave some things plugged in. And don't unplug your freezer if you're using food it it or you'll really have a mess when you get home.
Set up timers. You still want your home to have that lived in and occupied look, so buy some timers and hook up your lights to turn on and off and varying times. Timers can also be used to set up your television, radio, or any other device that will help make it look like it's business as usual at home. I recommend doing this even if you have someone house sitting.
Stow the good stuff. Whether it's jewelry, cash, or a priceless collection, don't take a chance. Put things in a home safe or a safety deposit box, and remove all temptation. If you don't have one, consider boxing up items and leaving with a trusted family member or friends. By the way, everyone knows about hiding stuff in the freezer, so don't think you're outsmarting anyone by hiding things there.
Keep regular. If you use regular services like lawn care, housekeeping, window washing, etc., keep to the normal routine. Having the usual in and out of people keeps the house from look empty. And an over grown lawn is a sure sign that someone is away. If you have housekeeping services, this is a great time to schedule them to do a deeper clean (since you won't be there messing the place up).
Prepay bills. Hopefully you're paying bills with an automatic pay plan, but if not, arrange to pre-pay what you need to. Online banking makes this easy as you can set up payments for a future date. If you don't have online banking, you can write checks to be mailed by someone else (and worry if they'll remember), or just pay extra based on what you expect your bill to be.
Organize your cards. Make sure you have the necessary ATM cards that you will need if you plan to get money on the road. This is easy for domestic travel, but can be a bit more complicated internationally. You've already sussed out the best cards to use, just be sure to check that they are compatible with bank systems where you'll be traveling. My primary bank does not have a network in Italy, but my secondary card is perfect.
Call your credit card companies. Policies vary according to credit card companies, but I think it's a good idea to notify them that you will be traveling. It won't prevent a fraud alert being placed on your card, but it can minimize it. The fraud alert is for your protection, and easily resolved — as long as you speak the language and can figure out what's going on. I always do this is if I'm traveling internationally and have never encountered a problem. If you carry a lot of cards, hopefully you are leaving some at home and in a safe place.
Talk it up carefully. Oh sure, you've been boasting about your incredible plans for some time now, but it wouldn't hurt to stop the boasting and get practical. Email yourself, and a trusted family member or friend, a copy of your passport and your itinerary. Someone should know how to reach you while you're on the road, and you'll have a contact at home who has all your vital information if you have a problem. Of course, you'll want to be careful of how much information you share; not everyone needs to know that you'll be gone.
House sitters. I like have someone occupy my house when I'm gone, but it's a very personal thing. If no one will be staying, I'd recommend having someone check on your place on alternate days. OK, every three days at least. They can tidy up any flyers or debris that's been left on your porch or hung on the door, and just give things a good once over.
Plan for the critters. If you have pets, and aren't taking them with you, you need to make some plans. If you're not taking them to a pet motel, your house sitter will need to be schooled in their proper care. Introduce your pets to their sitter well in advance, and make sure than your sitter knows about their food, water, and play habits. Make sure that you leave veterinary information and instructions just in case there is a pet emergency in your absence. Don't leave your sitter guessing about what to do.
Hand over the keys. Someone should have a key to your house while you're gone, whether it's someone to check on things, or only to act if there's an emergency. Don't hide a key under the mat, give it to someone you trust.
Tell the neighbors. This obviously only applies if your neighborhood is safe and your neighbors trustworthy, but letting them know that you'll be gone can be a big precaution. Introduce them to the house sitter and let them know what kind of car they drive. If the neighbors see a big moving van pull up to your door, they'll know to call the police.
Know who to call. Make sure that you have a contact person at home, and that you've programmed their phone number into your phone AND have it written down. If you lose one or the other you'll have a back up. There may be an emergency, there may be a problem, you may have forgotten something, or you may just want to reach out to a friend. Take what you'll need to make that happen.
There you are — now you really are ready to go!
Photo credit:  personal collection