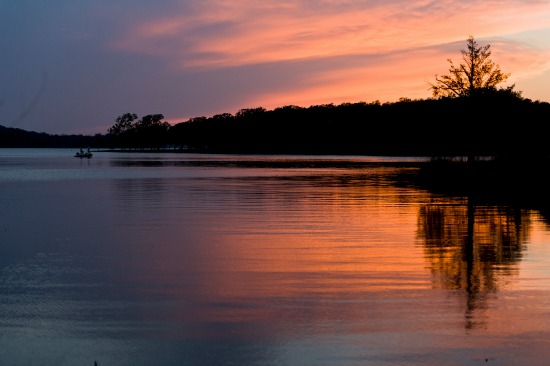 Chickasaw Country is steeped in history, culture, beauty and natural wonders. Well off the beaten path in Tishomingo, [amazon_textlink asin='1493012789′ text='Oklahoma' template='ProductLink' store='travelingwithmj-20′ marketplace='US' link_id='3e7f4aca-6971-11e7-95da-859be83f32ba'], are several interesting attractions.
Here are 9 essential places and things to see while in Tishomingo:
Chickasaw National Capitol
The Victorian, gothic-style building served as the Chickasaw Nation Capitol until Oklahoma statehood. The largest exhibit in the 8,000 square foot building focuses on Chickasaw government history from 1856-1907. Accurate replicas of Chickasaw Governor Douglas Johnston's office and the National Secretary's vault are key exhibits. The building's historic significance and unique architecture led to its inclusion in the National Registry of Historic Buildings. Guided tours are available.
The Chickasaw Bank
The Chickasaw Bank Museum served as the Chickasaw Tribal bank from 1898 until 1902. Thanks to the Johnston County Historical Society, it has been restored into a museum filled with historical memorabilia and artifacts. It also houses the Johnston County Museum of History, a genealogical society research library, a Victorian tea room, conference center and gift shop. The society's efforts were recognized in 1992 when the museum was placed on the National Historical Register. Group tours are available and include a museum tour and catered lunch. The Chickasaw Bank Museum is open by appointment Tuesday-Saturday from 9:30 am – 4:30 pm.
Chickasaw Council House Museum
Explore Chickasaw history and culture at the Council House Museum. The museum showcases why the Chickasaw Nation is known as "Unconquered and Unconquerable." The first Chickasaw Council House built on Indian Territory is preserved inside the museum, along with the largest collections of Chickasaw art, artifacts, and archives. Browse souvenirs, books, music, Chickasaw language materials as well as pottery, jewelry, beadwork and other artwork by Chickasaw artists. The Chickasaw Council Museum is located on Capitol Square in Tishomingo next to the Genealogy Research Center and Chickasaw National Capitol. It is open Tuesday-Friday from 8 a.m. – 5 p.m. and Saturday from 10 a.m. – 4 p.m.
Chickasaw White House
The Chickasaw White House once served as the pre-statehood home of Chickasaw Governor Douglas Hancock Johnston and his family. Johnston was an important political figure during Oklahoma's transition from Indian Territory to statehood. Johnston was first elected governor of the [amazon_textlink asin='1935684019′ text='Chickasaw Nation' template='ProductLink' store='travelingwithmj-20′ marketplace='US' link_id='273a31b0-6973-11e7-b191-79f7fecc1f09′] in 1898 and moved into the home that same year. The mansion was host to political gatherings, tea parties, dances, receptions, and weddings. The Chickasaw Nation restored the building to its full grandeur with 14-foot ceilings, cherry mahogany fireplace mantels, crystal chandeliers and a dance floor. Visitors experience a glimpse of life in the Victorian period from the late 1800s to the early 1900s. It is listed as "The White House of the Chickasaws" on the National Registry of Historic Sites.
[tweetthis]What do you know about @Chickasaw Country?[/tweetthis]
Pennington Creek Park
Pennington Creek Park is a beautiful, 15-acre park that provides a fun afternoon for the whole family. It has all of the conveniences to make a visit comfortable including restrooms, shower facilities and full hookups for camping. Enjoy a view of the river/lake and even cool off on a hot day. The Chickasaw Nation Capitol Museum, Genealogical Center and Historical Society Museum are all close by and great sites to see while visiting Pennington Creek Park.
Tishomingo Wildlife Refuge
For outdoor enthusiasts, the Tishomingo National Wildlife Refuge is like a home away from home. Named in honor of Chickasaw Chief Tishomingo, the more than 16,000-acre preserve offers recreation activities for just about everyone. Located just minutes east of downtown Tishomingo, the refuge has significant ties to the Chickasaw people. The original 200-acre site of the Chickasaw Manual Labor Academy was constructed on land that would later become the refuge. People venture to the refuge to enjoy fishing, hunting, hiking, wildlife watching, boating, and camping. Located on the northern banks of Lake Texoma, it is part of a larger national network managed by the U.S. Fish and Wildlife Service.
Tishomingo National Fish Hatchery
Established in 1929, the Tishomingo National Fish Hatchery has more than 50 ponds located on 235-acres. Stop by the visitor center of the Tishomingo National Fish Hatchery to see aquariums, color photographic exhibits, and aquatic ecosystem displays. The display pool has various fish species, a scenic area with fishing access, a hiking trail and a historic functioning wooden water wheel. Fishing for smallmouth bass and sunfish is also a popular activity. Children from 6 to 12 years of age can participate in the annual children Fishing Derby at the Tishomingo National Fish Hatchery during National Fishing Week in June.
Blue River Fishing and Hunting Area
Blue River is known far and wide for [amazon_textlink asin='0547255276′ text='trout fishing' template='ProductLink' store='travelingwithmj-20′ marketplace='US' link_id='bb040dc3-6973-11e7-bce4-b7a38735ef6d'], smallmouth bass, black bass, crappie and blue catfish fishing. Deer, turkey and wild hog hunting is also popular. Adventure awaits for those who brave kayaking down the Blue River. This river gives a pleasant floating experience with several short falls and ledges, depending on seasonal rainfall. From November through March, Blue River is a designated trout area and is stocked with rainbow trout approximately every two weeks.
Lake Texoma
Oklahoma's second largest lake offers water activities, camping, picnic areas, hiking and wildlife viewing. Lake Texoma State Park is also proud to be a premier striped bass hot spot in the southwest and home to the Texoma Striper Guide Association. The full-service Catfish Bay Marina is located within the park with a fuel dock and striper guide fishing services. The park also has a marina mart with a convenience store and gas station. Lake Texoma Park amenities have no day-use fees and run on a first come, first serve basis.
If you're looking for a hotel near in Chickasaw Country, here's a good place to start with your research (link).
For Pinterest: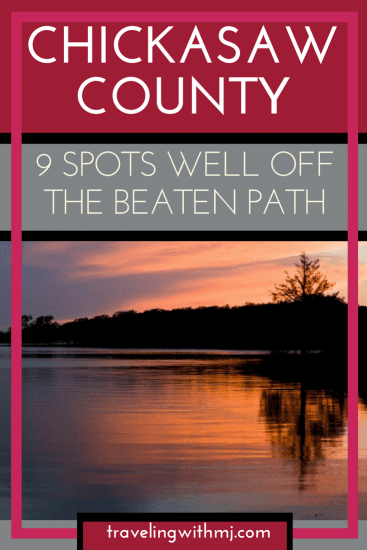 Disclosure:  This post contains affiliate links. Clicking through for additional information or to make a purchase may result in a small commission being paid. By doing so, you help support this site and I thank you.
Photo credit:  Courtesy of Chickasaw Nation via TravMedia