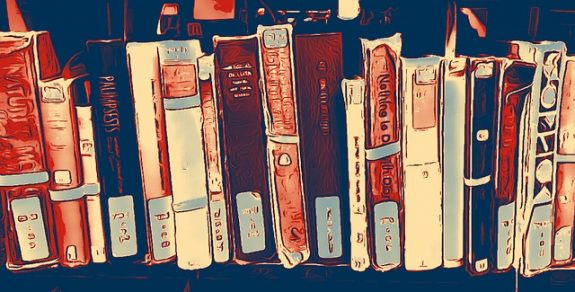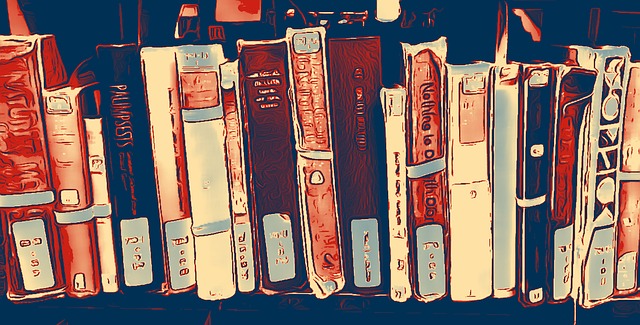 I've been working on my 2017 Holiday Gift Guide (it'll be out right before Thanksgiving to allow you to maximize all the sales), and since a [amazon_textlink asin='B00ZV9PXP2′ text='Kindle e-reader' template='ProductLink' store='travelingwithmj-20′ marketplace='US' link_id='891e01b0-c80b-11e7-8768-c16a71ac56e7′] is always top of my list (I have the [amazon_textlink asin='B00OQVZDJM' text='Paperwhite' template='ProductLink' store='travelingwithmj-20′ marketplace='US' link_id='9558ce90-c80b-11e7-97ad-090db65faaa6′], but there are numerous versions available) it seemed like a good time to share some of my reading recommendations.
Here are some recommendations for your fall reading – perfect for that time spent on flights or lounging on the beach – using the 2017 Pop Sugar Ultimate Reading Challenge as a guide.
Territory
Author:  Emma Bull
Synopsis:  Wyatt Earp. Doc Holliday. Ike Clanton. You think you know the story. You don't. Tombstone, Arizona in 1881 is the site of one of the richest mineral strikes in American history, where veins of silver run like ley lines under the earth, a network of power that belongs to anyone who knows how to claim and defend it.
My thoughts:  I went looking for this book, specifically researching on Goodreads for a genre or subgenre that I'd never heard of and found this – a paranormal western. Huh.
It was an easy read, combining some things that we know about our western history, combining in some literary license, and then casting a spell over it all with some paranormal activity. The dive into a new genre was interesting, but I'm not rushing out to read anymore – your mileage may vary.
Category:  A book from a genre/subgenre you've never heard of (paranormal western)
The Source
Author:  James Michener
Synopsis: In his signature style of grand storytelling, James A. Michener transports us back thousands of years to the Holy Land. Through the discoveries of modern archaeologists excavating the site of Tell Makor, Michener vividly re-creates life in an ancient city and traces the profound history of the Jewish people—from the persecution of the early Hebrews, the rise of Christianity, and the Crusades to the founding of Israel and the modern conflict in the Middle East. An epic tale of love, strength, and faith, The Source is a richly written saga that encompasses the history of Western civilization and the great religious and cultural ideas that have shaped our world.
My Thoughts: Michener is a wordy guy and picking up one of his novels is a real commitment. After visiting Israel last year, I promptly put this put on my to-read list and then forgot all about it. Until I was looking for a book for this category.
The history of Israel is complicated, something that was repeated time and again when I visited. There are no easy answers to the layers of questions and issues that exist in day-to-day life there. Michener gives it a yeoman's effort, and if there are some liberties taken for the sake of a good story, I was willing to overlook it. Now that I've read the book, I want to return, keeping in mind so much more than I was prepared for during the first trip. If you're at all interested in this part of the world, biblical history, or culture history, put this on your to-read list.
Category: A book that's more than 800 pages


The Wilson Deception
Author: David O. Stewart
Synopsis:  The Great War has ended, and President Woodrow Wilson's arrival in Paris unites the city in ecstatic celebration. Major Jamie Fraser, an army physician who has spent ten months tending American soldiers, is among the crowd. As an expert on the Spanish influenza, Fraser is also called in to advise the president's own doctor on how best to avoid the deadly disease. Despite his robust appearance, Wilson is more frail than the public realizes. And at this pivotal moment in history, the president's health could decide the fate of nations.

My Thoughts:  Another author that I wasn't familiar with, and another recommendation from Goodreads. Stewart's forte is historical intrigue and this is his second novel focused on the American presidency (the first was [amazon_textlink asin='0758290675′ text='The Lincoln Deception' template='ProductLink' store='travelingwithmj-20′ marketplace='US' link_id='acdab82d-c80b-11e7-b160-7d2e8d84b9fe']). He did a great job of weaving in verifiable historical facts, but also spins in a few ideas that made me pause and think, "I wonder. . . . "  I'll likely pick up one of his other novels. And if you like history and intrigue with a bit of sports thrown in, you might like [amazon_textlink asin='149670200X' text='The Babe Ruth Deception' template='ProductLink' store='travelingwithmj-20′ marketplace='US' link_id='b5300ce3-c80b-11e7-8ff9-8f8e0cfddd38′].
Category: An espionage thriller
The Rosie Project
Author: Graeme Simsion
Synopsis: The art of love is never a science: Meet Don Tillman, a brilliant yet socially inept professor of genetics, who's decided it's time he found a wife. In the orderly, evidence-based manner with which Don approaches all things, he designs the Wife Project to find his perfect partner: a sixteen-page, scientifically valid survey to filter out the drinkers, the smokers, the late arrivers.
My Thoughts: This arguably falls in the chick lit category, although the story is told from a male viewpoint, and was perfect for reading while on my UnCruise Adventure in Panama. Its sort of a [amazon_textlink asin='B018SBS856′ text='Big Bang Theory' template='ProductLink' store='travelingwithmj-20′ marketplace='US' link_id='d6a59228-c80b-11e7-90c4-29f7c3a23be0′] meets [amazon_textlink asin='B004SEUJK0′ text='Bridget Jones' template='ProductLink' store='travelingwithmj-20′ marketplace='US' link_id='e2aaa8bb-c80b-11e7-843f-0146f4b8b8d6′] type of story and is a great pick up for beach reading. There's already a sequel, [amazon_textlink asin='1476767327′ text='The Rosie Effect' template='ProductLink' store='travelingwithmj-20′ marketplace='US' link_id='ec60eddd-c80b-11e7-b29b-4722bf8f5748′], and is set to be released as a movie in 2019.
Category:  A book you bought on a trip
Al Franken, Giant of the Senate
Author: Al Franken
Synopsis: This is a book about an unlikely campaign that had an even more improbable ending: the closest outcome in history and an unprecedented eight-month recount saga, which is pretty funny in retrospect. It's a book about what happens when the nation's foremost progressive satirist gets a chance to serve in the United States Senate and, defying the low expectations of the pundit class, actually turns out to be good at it.
My Thoughts: I was an Al Franken fan when he was on [amazon_textlink asin='B004320PV0′ text='Saturday Night Live' template='ProductLink' store='travelingwithmj-20′ marketplace='US' link_id='fdd130be-c80b-11e7-b4c6-9da602d1f11d'] and always appreciated his biting, sarcastic, style of. And as all good satirists do, he made me think as well as laugh. But, I was among many who laughed a bit when he ran for the Senate wondering what kind of chance he had to get elected. It was a very close race, decided long after other Senator's were sworn in, but no one is questioning his bona fides any longer. This book talks about how he developed his political beliefs and how he continues to work hard for the people of his home state of Minnesota. And all with plenty of satire and self-deprecating humor thrown in for good measure. If you need a break from the political news of the day, pick this up.
Category: A book that's been on your TBR list for way too long
Eligible
Author: Curtis Sittenfeld
Synopsis: This version of the Bennet family—and Mr. Darcy—is one that you have and haven't met before: Liz is a magazine writer in her late thirties who, like her yoga instructor older sister, Jane, lives in New York City. When their father has a health scare, they return to their childhood home in Cincinnati to help—and discover that the sprawling Tudor they grew up in is crumbling and the family is in disarray.
My Thoughts: This novel is a re-telling of the classic, Pride and Prejudice, complete with Jane, Elizabeth, Darcy, and the whole Bennet family. Thrown in some modern-day complications that weren't found in the original (transgender marriage) along with a modern spin on some of the original issues (unmarried daughters, money trouble) and it's a fun read that's more than merely chick lit but not quite as heavy as the classic. This was recommendation came from a friend via Facebook, when I said that I was looking for some fun reads. If you're reading too much of the same thing, are looking for a new author, or want ideas, asking your friends for suggestions can leave you full of ideas for your to-read list. I'm glad that I read it and will probably go back and read the classic sometime soon.
Category: A book with a red spine
Maisie Dobbs
Author: Jacqueline Winspear
Synopsis: Maisie Dobbs got her start as a maid in an aristocratic London household when she was thirteen. She was mentored by her employer who soon became her patron, making sure that she completed her education and developed all of her skills. Maisie trained as a nurse and served in the front during WWI, then returning home to establish an investigation business. The book is much more than a cosy mystery – it is also about women's growing emancipation and the profound changes to society after the First World War.
My Thoughts: This was a delightful new-to-me detective series that was recommended by a local librarian. Set in London and environs in the post WWI era, it features Maisie Dobbs as the protagonist. The mystery to be solved in multi-layered with not only the requisite intrigue and red herrings, but also with an overlay of the status of women during this time period. I enjoyed it so much that I read the second book in the series, Birds of a Feather, and am looking forward to reading the rest of the series as well (there's currently 13 in the series). If you enjoy a female detective who knows her mind and don't need the hardboiled sass of [amazon_textlink asin='0399163859′ text='Kinsey Milhone' template='ProductLink' store='travelingwithmj-20′ marketplace='US' link_id='11dd06a2-c80c-11e7-b439-a58e4636ef75′] or VI Warshowski, this is a nice option.
Category:  A book recommended by a librarian
Hidden Figures
Author: Margot Lee Shetterley
Synopsis: Before John Glenn orbited the earth, or Neil Armstrong walked on the moon, a group of dedicated female mathematicians known as "human computers" used pencils, slide rules and adding machines to calculate the numbers that would launch rockets, and astronauts, into space. Among these problem-solvers were a group of exceptionally talented African American women, some of the brightest minds of their generation. Originally relegated to teaching math in the South's segregated public schools, they were called into service during the labor shortages of World War II, when America's aeronautics industry was in dire need of anyone who had the right stuff.
My Thoughts: I didn't see this movie because I wanted to read the book first, and now that I have, I'm anxious to watch it. Yay for at home streaming! Before the buzz about this book and movie came out, I am ashamed to admit that I knew nothing about this story. I was in school during the race for space, and remember a television in my classroom to watch as [amazon_textlink asin='0553581570′ text='John Glenn' template='ProductLink' store='travelingwithmj-20′ marketplace='US' link_id='30047319-c80c-11e7-9a72-bfb09f59ee98′] launched into space, but regrettably and shamefully, the contribution of these African American women didn't enter the story. If you are raising daughters, there is a wonderful message here that girls and women are smart at math, science, and technology. Even if you've seen the [amazon_textlink asin='B01MU84AWP' text='movie' template='ProductLink' store='travelingwithmj-20′ marketplace='US' link_id='3b4e0159-c80c-11e7-a165-695aa6657a8c'], read the book.
Category: A book by a person of color
Belgravia
Author: Julian Fellowes
Synopsis: Belgravia is the story of a secret. A secret that unravels behind the porticoed doors of London's grandest postcode. Set in the 1840s when the upper echelons of society began to rub shoulders with the emerging industrial nouveau riche, Belgravia is people by a rich cast of characters. But the story begins on the eve of the Battle of Waterloo in 1815. At the Duchess of Richmond's n0w legendary ball, one family's life will change forever.
My Thoughts: I was eager to read this book if for no other reason that it was written by the author of Downton Abbey. I loved the Masterpiece Theater production of [amazon_textlink asin='B0047H7QD6′ text='Downton Abbey' template='ProductLink' store='travelingwithmj-20′ marketplace='US' link_id='52d409e4-c80c-11e7-8178-9bf70cfeab5c'] and was sorry to see it end, so this was a chance to immerse myself in that kinder and gentler era. It's part thriller, part period piece, part cultural commentary, and it raced along to the finish. I suspected the outcome but was never quite sure how it was going to turn out. Loved this one and I'll look forward to picking up more from this author.
Category: A book that takes place over a character's lifespan
So how am I doing with the reading challenge? I've read 29 of 40 on the main challenge and six of 12 on the advanced challenge. I'm not going to finish this all up, but I'm going to give it a good try. The full list of what I've read for the challenge is below. And if you want to chat about books a little more, you can connect with me over on Goodreads (my profile is here); I'm always on the lookout for the next great read.
1. A book recommended by a librarian – [amazon_textlink asin='1616954078′ text='Maisie Dobbs' template='ProductLink' store='travelingwithmj-20′ marketplace='US' link_id='f8663d2f-c809-11e7-8de4-4339d3194c34′]
2. A book that's been on your TBR list for way too long – [amazon_textlink asin='1455540412′ text='Al Franken, Giant of the Senate' template='ProductLink' store='travelingwithmj-20′ marketplace='US' link_id='028973cd-c80a-11e7-8235-276c1f51e9d9′]
3. A book of letters – [amazon_textlink asin='1632864894′ text='The Man with the Golden Typewriter' template='ProductLink' store='travelingwithmj-20′ marketplace='US' link_id='08a49021-c80a-11e7-82fc-316030fdb5b9′]
4. An audiobook
5. A book by a person of color – [amazon_textlink asin='0062363603′ text='Hidden Figures' template='ProductLink' store='travelingwithmj-20′ marketplace='US' link_id='1958610d-c80a-11e7-b0ef-53772995486b']
6. A book with one of the four seasons in the title
7. A book that is a story within a story
8. A book with multiple authors – [amazon_textlink asin='1455559482′ text='The House of Secrets' template='ProductLink' store='travelingwithmj-20′ marketplace='US' link_id='28d5ae47-c80a-11e7-b853-29b62cc485c1′]
9. An espionage thriller – [amazon_textlink asin='0758290691′ text='The Wilson Deception' template='ProductLink' store='travelingwithmj-20′ marketplace='US' link_id='2f3af32c-c80a-11e7-9d24-7fed0d796a4e']
10. A book with a cat on the cover – [amazon_textlink asin='0425277755′ text='No Cats Allowed' template='ProductLink' store='travelingwithmj-20′ marketplace='US' link_id='385c983d-c80a-11e7-bad6-3b657519be3a']
11. A book by an author who uses a pseudonym
12. A bestseller from a genre you don't normally read – [amazon_textlink asin='0761147489′ text='I Will Teach You to be Rich' template='ProductLink' store='travelingwithmj-20′ marketplace='US' link_id='3f4a1ff4-c80a-11e7-8462-7973b1f96e55′]
13. A book by or about a person who has a disability
14. A book involving travel – [amazon_textlink asin='0425281442′ text='Girls Who Travel' template='ProductLink' store='travelingwithmj-20′ marketplace='US' link_id='4b0d4bfd-c80a-11e7-bb23-afa3f25bc899′]
15. A book with a subtitle – [amazon_textlink asin='0062436708′ text='CHAOS: A Kay Scarpetta Novel' template='ProductLink' store='travelingwithmj-20′ marketplace='US' link_id='51bd7bbf-c80a-11e7-ae1c-2516cde78ac2′]
16. A book that's published in 2017
17. A book involving a mythical creature
18. A book you've read before that never fails to make you smile – [amazon_textlink asin='0763696412′ text='The Velveteen Rabbit' template='ProductLink' store='travelingwithmj-20′ marketplace='US' link_id='5eb4937a-c80a-11e7-a08b-d90a3861f80d']
19. A book about food
20. A book with career advice – [amazon_textlink asin='1634911695′ text='Travel Writing 2.0′ template='ProductLink' store='travelingwithmj-20′ marketplace='US' link_id='684c2c26-c80a-11e7-a0bc-374a8f220980′]
21. A book from a nonhuman perspective – [amazon_textlink asin='0061537969′ text='The Art of Racing in the Rain' template='ProductLink' store='travelingwithmj-20′ marketplace='US' link_id='72342f0c-c80a-11e7-beb0-45a094619f61′]
22. A steampunk novel
23. A book with a red spine – [amazon_textlink asin='0812980344′ text='Eligible' template='ProductLink' store='travelingwithmj-20′ marketplace='US' link_id='782a853f-c80a-11e7-bdcc-d737613b9cc9′]
24. A book set in the wilderness – [amazon_textlink asin='1491500484′ text='Wilderness' template='ProductLink' store='travelingwithmj-20′ marketplace='US' link_id='8790eeb2-c80a-11e7-a7a9-7bcbcfd3d73c']
25. A book you loved as a child – [amazon_textlink asin='0448095017′ text='Nancy Drew & the Secret of the Old Clock' template='ProductLink' store='travelingwithmj-20′ marketplace='US' link_id='91ec9b3e-c80a-11e7-861d-b385ee69500b']
26. A book by an author from a country you've never visited – [amazon_textlink asin='1848454120′ text='Behind Closed Doors' template='ProductLink' store='travelingwithmj-20′ marketplace='US' link_id='9affe90b-c80a-11e7-b368-85b20340696a']
27. A book with a title that's a character's name – [amazon_textlink asin='0345533666′ text='Defending Jacob' template='ProductLink' store='travelingwithmj-20′ marketplace='US' link_id='a49ed475-c80a-11e7-bdd4-2f8dff1eb110′]
28. A novel set during wartime – [amazon_textlink asin='014312577X' text='The Girl You Left Behind' template='ProductLink' store='travelingwithmj-20′ marketplace='US' link_id='aa97c295-c80a-11e7-9730-fd08081f9355′]
29. A book with an unreliable narrator – [amazon_textlink asin='1476729093′ text='The Rosie Project' template='ProductLink' store='travelingwithmj-20′ marketplace='US' link_id='be24a43f-c80a-11e7-b965-031f969914ea']
30. A book with pictures – [amazon_textlink asin='0385347561′ text='Wild Tales: A Rock & Roll Life' template='ProductLink' store='travelingwithmj-20′ marketplace='US' link_id='dc112ac4-c80a-11e7-994f-5f445e9dbfde']
31. A book where the main character is a different ethnicity than you – [amazon_textlink asin='1455585327′ text='Cross the Line' template='ProductLink' store='travelingwithmj-20′ marketplace='US' link_id='e4dcc0f6-c80a-11e7-a0ae-71af5792076c']
32. A book about an interesting woman – [amazon_textlink asin='0399185798′ text='The Princess Diarist' template='ProductLink' store='travelingwithmj-20′ marketplace='US' link_id='eeb29aa1-c80a-11e7-a7e9-b5658bf6b9e7′]
33. A book set in two different time periods – [amazon_textlink asin='0399177663′ text='Cooking for Picasso' template='ProductLink' store='travelingwithmj-20′ marketplace='US' link_id='f8c83dca-c80a-11e7-bb23-afa3f25bc899′]
34. A book with a month or day of the week in the title
35. A book set in a hotel – [amazon_textlink asin='1101985011′ text='The Dollhouse' template='ProductLink' store='travelingwithmj-20′ marketplace='US' link_id='0529f26e-c80b-11e7-9fe4-5934195667a1′]
36. A book written by someone you admire – [amazon_textlink asin='1101967684′ text='The Whistler' template='ProductLink' store='travelingwithmj-20′ marketplace='US' link_id='16039b66-c80b-11e7-97c8-d5acdcc449f9′]
37. A book that's becoming a movie in 2017 – [amazon_textlink asin='0767927028′ text='The Mountain Between Us' template='ProductLink' store='travelingwithmj-20′ marketplace='US' link_id='1d2181b3-c80b-11e7-99b1-6921d50b813e']
38. A book set around a holiday other than Christmas
39. The first book in a series you haven't read before – [amazon_textlink asin='0312990456′ text='One For the Money' template='ProductLink' store='travelingwithmj-20′ marketplace='US' link_id='28fb9098-c80b-11e7-8cce-d986ee7626d4′]
40. A book you bought on a trip – [amazon_textlink asin='1476729093′ text='The Rosie Project' template='ProductLink' store='travelingwithmj-20′ marketplace='US' link_id='3008ade9-c80b-11e7-97a7-2b3520c1b568′]
ADVANCED CHALLENGE:
1. A book recommended by an author you love
2. A bestseller from 2016
3. A book with a family member term in the title – [amazon_textlink asin='1101885335′ text='The Murderer's Daughter' template='ProductLink' store='travelingwithmj-20′ marketplace='US' link_id='434ca07d-c80b-11e7-b763-7fae823ff4e0′]
4. A book that takes place over a character's lifespan – [amazon_textlink asin='1538760371′ text='Belgravia' template='ProductLink' store='travelingwithmj-20′ marketplace='US' link_id='4a7e5c72-c80b-11e7-a165-695aa6657a8c']
5. A book about an immigrant or refugee – [amazon_textlink asin='0440224055′ text='Silent Honor' template='ProductLink' store='travelingwithmj-20′ marketplace='US' link_id='5280d6c3-c80b-11e7-a103-8d39b4e319fd']
6. A book from a genre/subgenre you've never heard of – [amazon_textlink asin='B001H1FZV0′ text='Territory' template='ProductLink' store='travelingwithmj-20′ marketplace='US' link_id='5cff4cda-c80b-11e7-bd21-116993ccfdff']
7. A book with an eccentric character
8. A book that's more than 800 pages – [amazon_textlink asin='0375760385′ text='The Source' template='ProductLink' store='travelingwithmj-20′ marketplace='US' link_id='66beb891-c80b-11e7-aff7-c96a73d34fd6′]
9. A book you got from a used book sale
10. A book that's been mentioned in another book
11. A book about a difficult topic – [amazon_textlink asin='1546455973′ text='Hillbilly Elegy' template='ProductLink' store='travelingwithmj-20′ marketplace='US' link_id='7542d8ba-c80b-11e7-909f-add556b6a96e']
12. A book based on mythology