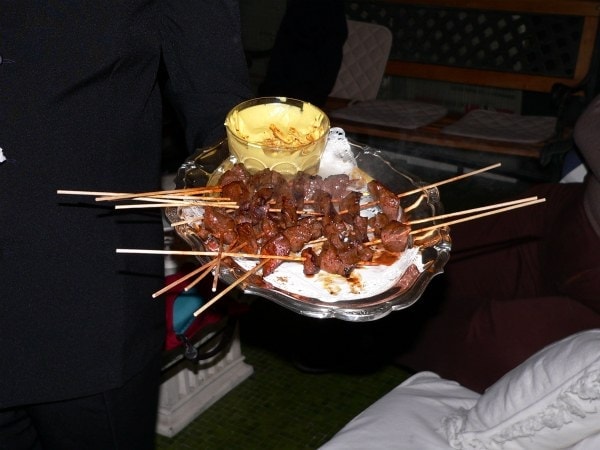 Food, glorious food — It's one of the many things that I enjoy about traveling!  Visiting a new country or region often means discovering a new food, spice, or other dishes.  Sometimes those discoveries are not something I'd want to try again, but fortunately, more often it's a tasty delight that I long for once I've returned home.
If you've discovered food that you love while on your Peru holidays, take some time to look around your neighborhood – you may be surprised to find a Peruvian restaurant or store located nearby.  While you may not be able to re-create the
experience at home, you can rekindle your love affair with the cuisine of this South American country.  Fair warning – If you fell in love with the food while visiting Peru, this post may have you drooling to go back!
What is Peruvian cuisine?  Like the cultural roots of the country,
is rooted in Spanish flavors and influenced by flavors from the immigrants of China, Italy, West Africa, and Japan.  At the root of most Peruvian dishes are one or more of three staple foods — corn, potatoes, and beans – that are readily available throughout the country.  But don't make the mistake of thinking that this means bland dishes.  To these staples are added a wonderful array of native fruits, vegetables (delicious chili peppers), spices, and other ingredients to make dishes as rich in flavor as in their history.
Some traditional Peruvian dishes include:  anticuchos (a skewer of marinated and grilled meat that you'll often find available in street carts, in photo above), ceviche (raw fish marinated in lime juice and then spiced up with chili peppers), pachamanca (meats and vegetables roasted in a hot stone "oven").  Now if that doesn't make you hungry to go back to Peru, I don't know what will!
While you were in
you were able to wash down that delicious food with a
(a clove flavored drink that I think is sort of like iced tea),
(a sweet lemon soda), and
(cherry flavored soda).  These are a bit harder to find back at home, although all are available from Amazon (click on links).
Visiting your local Peruvian restaurant or store is not a substitute for visiting the country.  But after your experiences in Lima and Cusco are only memories, your photos of the Inca Trail and Tambopata National Park are saved on your computer as your wallpaper, and your longing for a return visit – savoring the tastes of the country are the next best thing to being there.
Photo credit: wikipedia