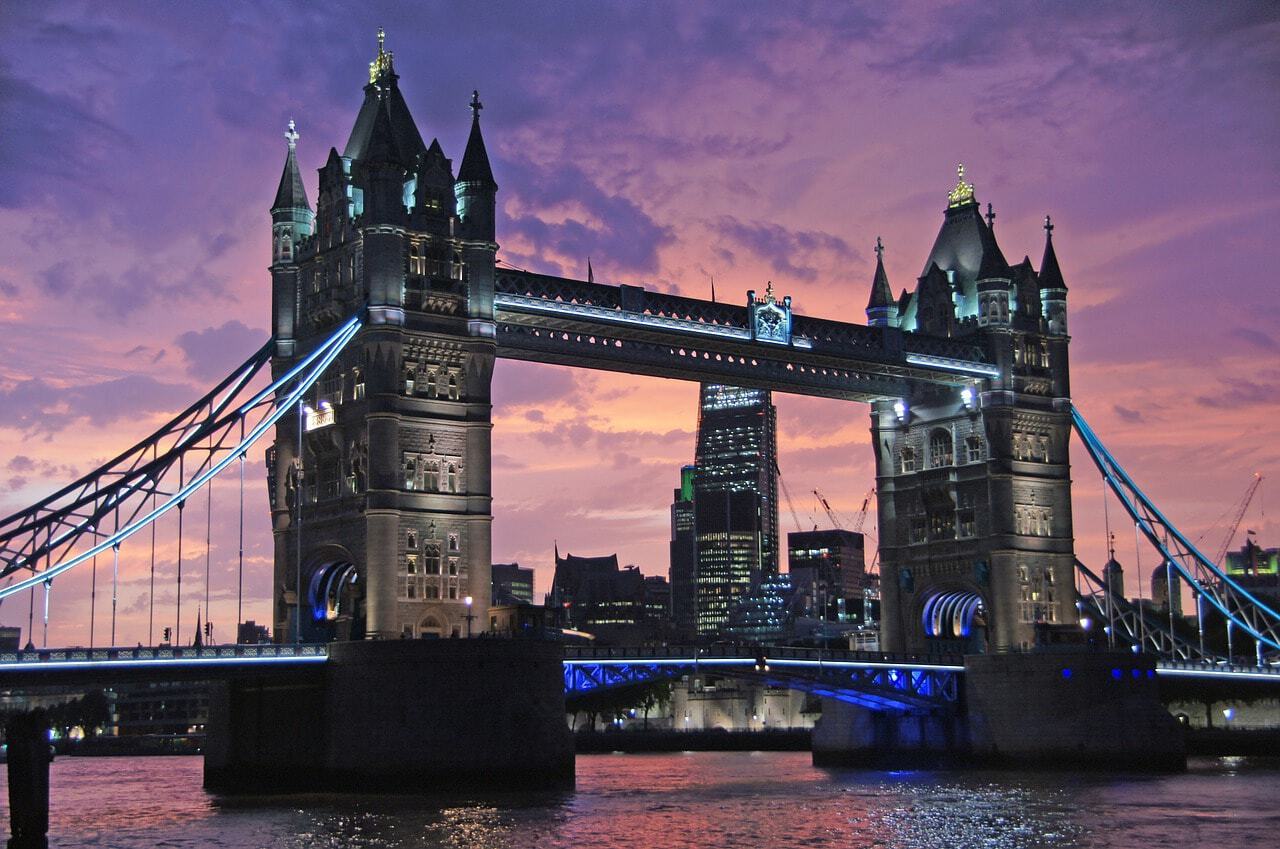 Thinking about a vacation in historical [amazon_textlink asin='1631215612′ text='London' template='ProductLink' store='travelingwithmj-20′ marketplace='US' link_id='ffde2fe5-6a62-11e7-9b32-d3dbf8308ba0′] can evoke a frenzy of thoughts about this major continental city that is the UK's financial center, seat of politics, and hub for fashion, entertainment, and the arts.
But don't forget that London is an old city, steeped in culture and tradition.  In a city of hundreds (if not thousands) of wonderful historical sites, four have been designated as UNESCO World Heritage sites.  They're worth a look-see!
Tower of London:  Located on the north bank of the Thames in central London, the Tower is actually a compound of multiple buildings – and a moat.  It's currently the oldest British governmental building but has an impressive history as a fortress, palace, prison, and place of execution and torture.  Must see sites there today include the Crown Jewels, the White Tower, the Ravens, and the Medieval Palace.  The Tower is open Tuesday – Saturday, 9 am – 5:30 pm, Sunday & Monday, 10 am – 5:30 pm.  Tickets start around £16.00 for adults and £9.00 for kids.
Royal Botanic Gardens, Kew:  Consisting of just under 300 acres in southwest London, Kew Gardens (as they are generally called) consists of gardens and landscaping depicting traditions from the 18th century to the present.. Beautiful outdoor gardens along with indoor botanicals make a great place for a sunny day.  Kew opens daily at 9:30 am.  Tickets are £13.50 for adults, children are free.
Combination Site:  Palace of Westminster, Westminster Abbey and St. Margaret's Church:  This site on the north bank of the Thames contains three historic sites.  The Palace of Westminster is usually referred to as the Houses of Parliament because it contains House of Lords and the House of Commons.  It's is the hub of politics in the UK, and is also home to one of the iconic symbols of London – Big Ben.  Visiting hours vary based on whether Parliament is in session, along with other special events, so consult the website for details. Westminster Abbey is probably best known as the church where royal coronations occur,  It was also the place where Princess Diana's funeral was held.  Westminster Abbey is open to visitors Monday – Saturday.  On Sunday and religious holidays, it is open for worship services only.  Please remember this is a house of worship. St. Margaret's Church is an Anglican church on these grounds, and is the parish church of the Houses of Parliament.  The church is generally open to visitors Monday – Friday, 9:30 am – 3:30 pm, Saturday 9:30 – 1:30 pm, and Sunday 2 – 5 pm.
Maritime Greenwich:  This group of buildings includes a park, the former Royal Naval College, and the Royal Observatory, home to the Greenwich Meridian (0 degrees longitude) and Greenwich Mean Time (GMT).
Although many London historical destinations are modestly priced, or free, the dollar-sterling pound valuation can still make it a very expensive city.  If you do your research about the things you'd like to see, the area you'd prefer to stay in, and can be fairly flexible, there are some great offers to be found.