Adventure.  It's different things to different people.  And when it comes to adventure holidays, those definitions are all over the map – literally and figuratively.  Fortunately adventure travel has become broad enough to include everything from cultural interactivity to adrenaline pumping action in a way that lets travelers create an experience that they'll never forget.
Let's explore the spectrum of adventure for a few ideas and possibilities, in turn getting you thinking about which adventures might turn into probabilities.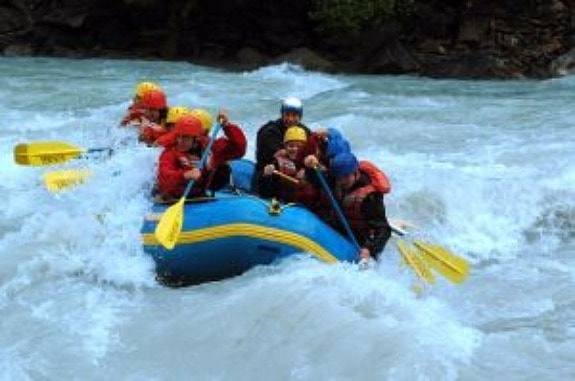 Adrenaline rush adventure. For me, this is climbing a mountain, scaling a rock formation, serious white water rafting, or some other high fitness, high adrenaline level activity.  (It often evokes thoughts of snow, very cold weather, and icicles forming on my eyebrows.)  This is not my cup of adventure tea, but I know several people who find these ideas exciting and I'll eagerly look forward to seeing their photos and hearing all about it.
Active vacations. In this category I put the type of activities that would span the entire length of one's holidays.  Whether it's a week long rafting trip, horseback exploration in the jungle, skiing, or hiking or biking through a country, these travels are as much about the journey as they are the destination.  These trips are definitely not for the lying on the beach vacationer!  Some trips of this type seem fascinating, and although I have concerns about my fitness level, reputable tour companies will see to it that travelers are matched up with the right activity and group for their specific fitness level.  I'll put this type of adventure vacation on the maybe list.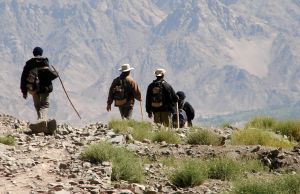 Mixed activity vacations.  For those that want activity, just not 24/7, combining the best of thrilling experiences with relaxation may be just what you need.  Trekking holidays that include some time spent in locations along the way, biking and wine tasting, or a rafting trip combined with slower explorations on non-river days, are all ways to combine action and culture.  I love these types of vacation, because they give me my fill of the relaxation that I need from everyday life, but keep me engaged with seeing and doing something new.  It's the best of both worlds.
Luxury adventure.  A hybrid of mixed activity vacations, these let you have wonderful adventures during the day and pampering luxury every night.  These are more personalized experiences where you can enjoy your adventure without having to worry about the day-to-day issues of food and bed.  Think of luxury tents on a trek or safari, with all your needs handled by someone else.  I've not tried this type of adventure vacation – but I sure would like to!
Soft adventure.  These adventures are often suited for travelers who want a less strenuous vacation, and are often organized around a central theme or interest.  Wildlife and nature are two common themes, and you'll often see adventure trips that take you up close and personal for a look at some of the most remarkable places on earth.  These trips seem to be more about the destination (and what you'll see there) than on the journey itself, and are typically suited for travelers of a broad range of fitness levels.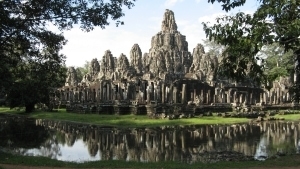 Cultural adventure.  It's more about a sense of adventure, rather than strenuous physical activity, and these trips focus on the destination, its history, its people, and their traditions.  Here's a chance to learn about someplace totally different from home, as you take a close look at exotic locations.  Tour temples, pyramids, and other cultural and architectural landmarks as you learn the importance of these sites to the people who live there.
My adventure preferences are generally of the mixed or soft adventure type.  I want to enjoy the destination as well as the journey, and learn a little something in the process.
How about you?  How do you define adventure travel.
Photo credit:  SXC
NOTE:  This post was sponsored by The Adventure Company; the opinions expressed herein are solely those of the author.