Active travelers know that if they want to enjoy their favorite activities while on vacation that it may take plenty of advance planning.  Whether you're looking for a tee time, tennis lessons, or ski weekends, you're going to have to do a little bit of research and planning.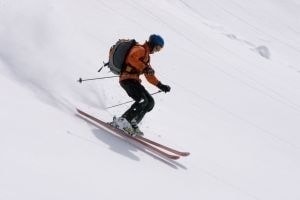 Here  are a few pointers to keep in mind when you're selecting where to go and stay:
What's my skill level?  Do I want a black diamond ski run, or is the rope tow just fine?
Are you looking for lessons, whether it be to learn a new activity or to hone and advance one that I currently enjoy.  Do you need to work on your backswing or to learn to horseback ride?
Will there be any special equipment that you need to bring along?  Golf clubs, skis, snowboards, etc., can often be rented on site, or you may prefer the ease of  Self-drive ski holidays where you can just pack up the car and hit the road.
Do you need to back special clothes?  Can you play tennis in casual clothes or do you need to bring your tennis whites?
Will you need other people to play with?  It you'll want to find a tennis partner or join a 4-some for a tee time, this may influence your choice of where to go and stay.
What type of environment are you looking for?  There are different considerations if you're looking for a family trip or a singles getaway.
Are you taking the kids?  Depending on their ages, kids may participate right along with you.  Or, you may need to consider arrangements for other activities for the older kids and babysitting for the younger ones.
Do you want to cook in (or order in)?  After a hard day on the slopes you may feel like collapsing and burrowing in for the evening so you're rested for a repeat the following day..  Conversely, you may want to dress up and go out for your meals.
Do you need nightlife?  In some areas you can party from sun up to sun up, where others are quiet as soon as it gets dark.
Once you can identify the type of activity you'll enjoy and the type of experience that you're looking for, you can check your budget and match it up to an ideal destination and type of resort.
Do you have plans for an upcoming active vacation?  What will you be doing?
NOTE:  This post was sponsored by Erna Low; the opinions expressed herein are those of the author.
Photo credit:  SXC