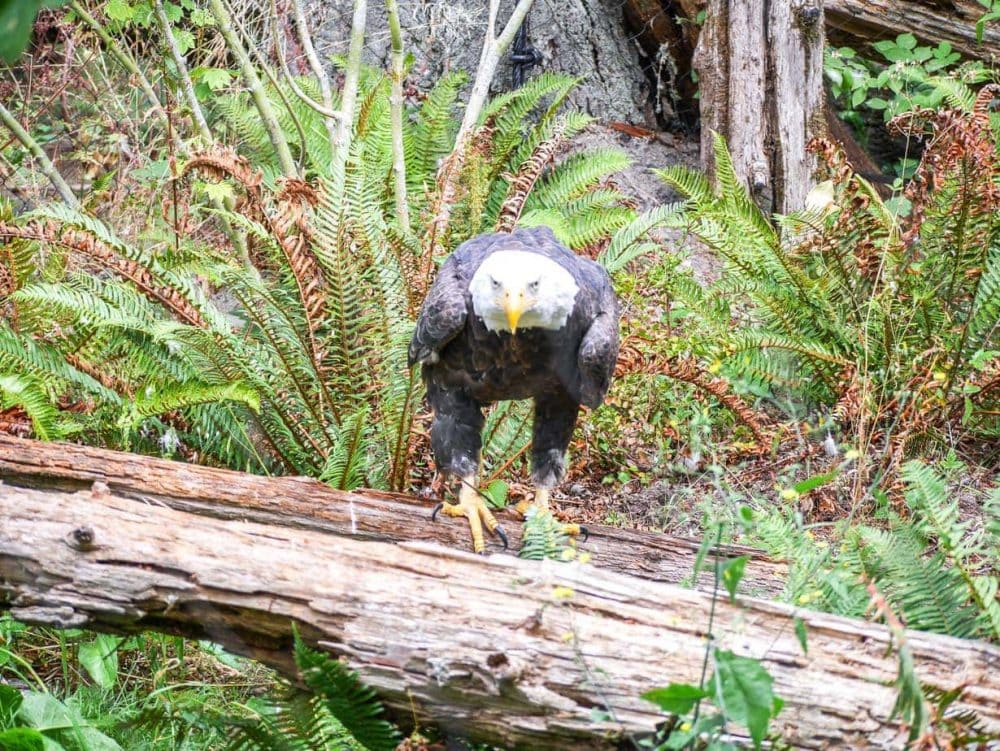 Northwest Trek Wildlife Park is a great place to view nature in a spacious, outdoor setting. You'll see all sorts of native Northwest flora and fauna at this park in Eatonville, Washington.
Read on to discover more about the touring options and the animals you'll see at Northwest, along with our tips for making the most of your time at this wonderful place.
Visiting Northwest Trek
There are currently three ways to experience the magnificent Northwest Trek flora and fauna – Keeper Adventure Tours (recently reinstated), the Wild Drive. or the Wild Walk.
Make the choice based on your budget and whether you want to walk, ride, or drive. All of the options allow you to see and learn more about the wildlife native to the Washington and Pacific Northwest area.
Keeper Adventure Tours at Northwest Trek
Keeper Adventure Tours are an exclusive opportunity to join a Northwest Trek wildlife keeper on a 90-minute open-air Jeep safari. Experts lead the safari and help spot wildlife that you might miss.
Do you have a question about that bald eagle or Roosevelt elk? Your guide will answer all your questions and help you understand the wildlife eco-system of the Pacific Northwest.
The Keeper Adventure is priced at $400, with a maximum of five people from the same household on the Jeep. Advanced online ticket purchase required. This is the premium tour option at Northwest Trek and also includes the Wild Walk. More info here.
Keeper Adventure Tours have only recently been reinstated and weren't offered when we visited last month.
Wild Drive at Northwest Trek
The Wild Drive is the self-driving option for touring Northwest Trek's 435-acre free-roaming area.
Queue up for scheduled departures with up to eight people in your vehicle. Just before departing on the drive, tune into the Northwest Trek "channel" and listen to the guide narrate what you're seeing as you drive through.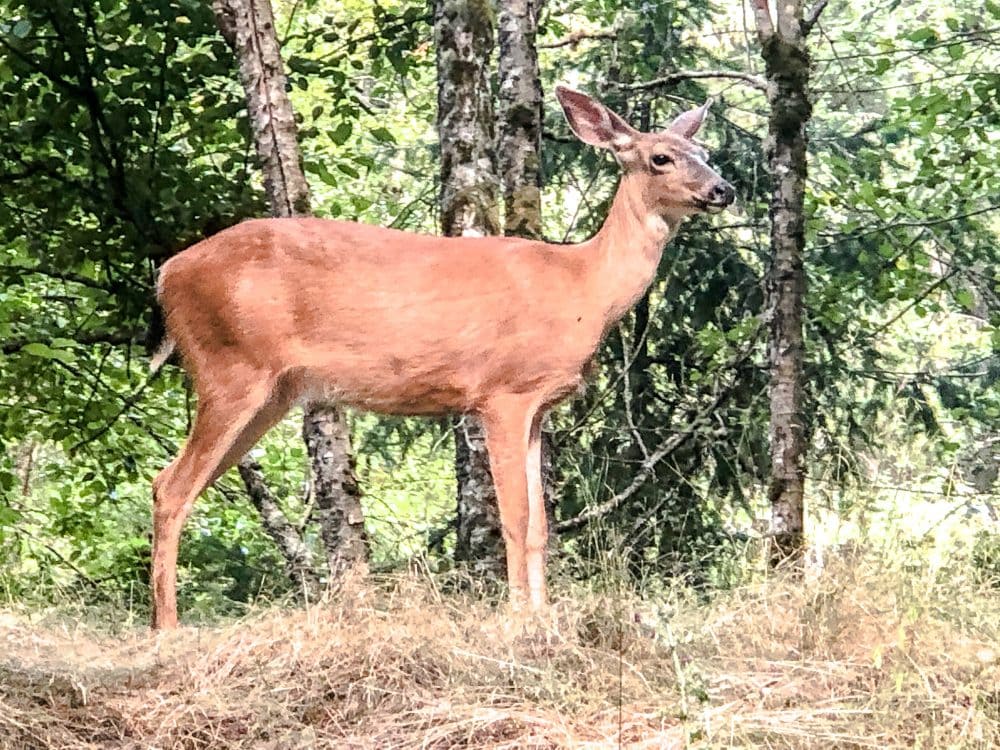 The free-roaming area includes hills for the mountain goats, forests for the birds, a meadow for bison, elk, caribou, deer, and moose, and a lake for ducks and the Trumpeter swan. Wildlife lives and plays here, we are merely temporary visitors.
Our favorite animals spotted on the drive were the North American bison. Big, lumbering, and intimidating, we had to stop the car because they were standing right in front of us. Impressive!
The Wild Drive is informative and fun, but there are some things that could be done to improve the experience.
We soon tired of the drone of conversation from our guide. She was knowledgeable, but she must have felt that she needed to talk constantly. Sometimes, quiet is exactly what you need. Our guide encouraged us to soak up the quiet and listen to the birdsong but talked the entire time. We eventually decided to keep the volume very low and only turned it up in specific parts of the drive.
We also wished that Wild Drive was 90 minutes instead of just an hour. There were times when it would have been nice to stop and look at what our guide was pointing out. Instead, we were instructed to keep moving. This meant the driver misses out on what the passengers get to see. Building in an extra half an hour would mean the drive could see things during a slower-paced drive with very brief stops.
Wild Drive is $80 per vehicle (discounted for Northwest Trek members) and includes up to eight family or same-household passengers. Advanced online purchase required. It does not include the Wild Walk, a separate ticket for that is required. More info here.
Wild Walk at Northwest Trek
The third option is the Wild Walk, with one-way paths creating a tour through Northwest Trek's main exhibit area. While guests could previously wander at will throughout the exhibit, you must now follow the arrow-marked pathways.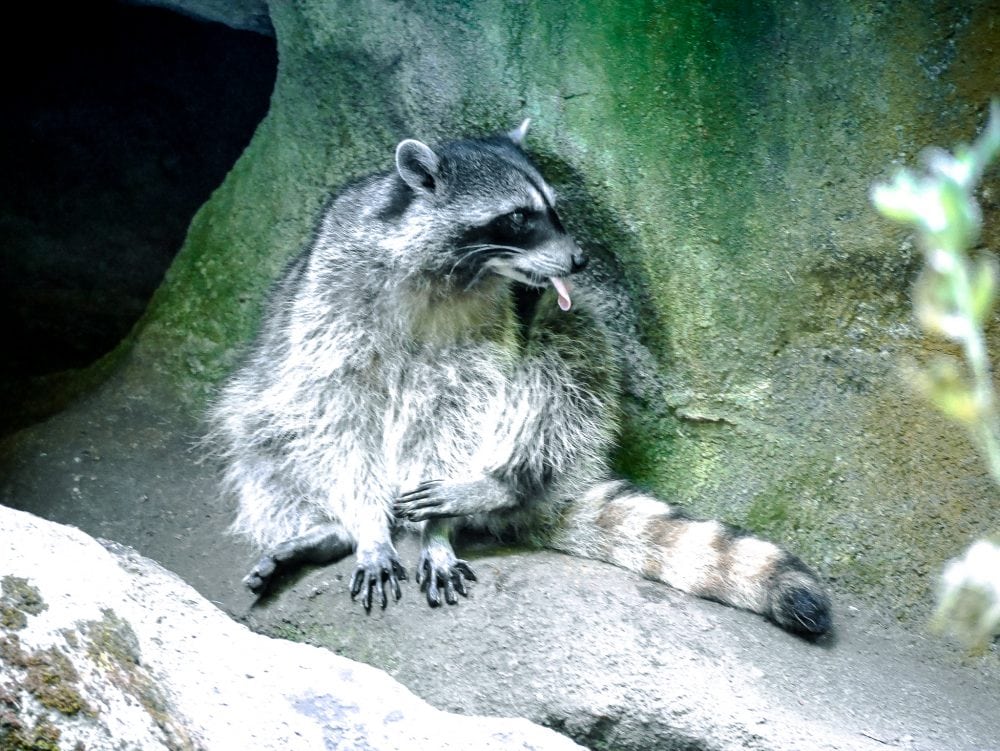 Fear not, though, as you can take as long as you like to complete the circuit through the exhibit, or simply go around again. And again.
Our favorite animals from the Wild Walk were the bald eagles. While we've seen them before, and have even had them visit our backyard, this was an opportunity to see them much closer. We watched one male bald eagle catch a mouse for dinner with his talons. A bit brutal, perhaps, but such is the circle of life.
Advanced online purchase required. Adults (13+) $12, Youth $10, Infants (under 3) are free. More info here.
Northwest Trek Wildlife
It's all about the wildlife, right?!
While what you see will vary based on the season and time of day, as well as which tour you choose, you can generally expect to see the following.
Bald Eagles
This is a highlight of the trip for many visitors, especially those of us that remember when Bald Eagles were on the endangered species list and we feared for their extinction. Thanks to conservation efforts of Northwest Trek and similar organizations, bald eagles are still protected, but no longer threatened. Let's hear it for the Bald Eagle, our national bird!
The bald eagles living at Northwest Trek have been injured or ill and would not survive in the wild. They are housed in a meshed enclosure that includes trees, vegetation, and a small stream, approximating as closely as possible their natural habitat.
Bears
You'll see both black and grizzly bears and the best viewing spot is the Bear Bridge that overlooks their home area.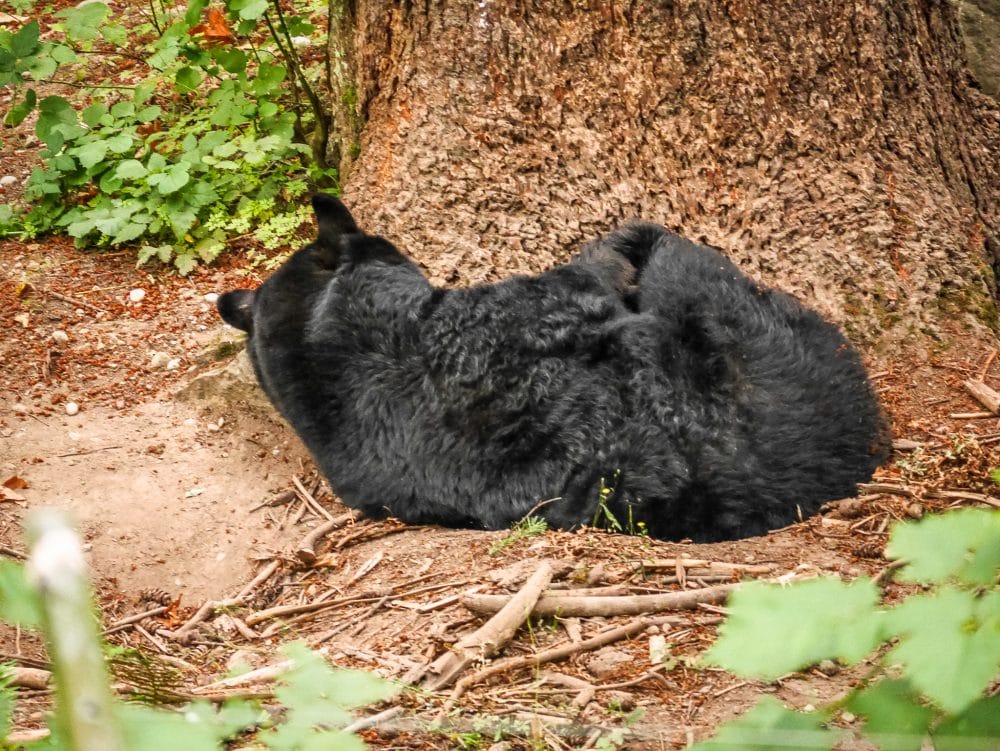 Big, lumbering, and oh so cute, these guys were sleeping when we walked by. When they're active, they are a crowd favorite.
Birds
Native birds likely to be spotted include golden eagles, a variety of owls, turkey vultures, and a variety of songbirds. Trumpeter swan also live in the free-roaming area.
We were able to get a glimpse of the swan from a distance and got some close up views of a couple owls. Owls have this way of looking scary and cute at the same time.
Cats
I love the native Pacific Northwest wildcats! I know they are dangerous wild animals, but they're so darn "kitty" cute.
Species at Northwest Trek include bobcat, Canada lynx, and the cougar (also called puma). I know they are dangerous wild animals, but they're so darn "kitty" cute.
As any cat owner will tell you, they spend most of their time sleeping, and it was the same thing at Northwest Trek. We saw a mound of fur in the corner of one enclosure and got a glimpse of a moving bobcat in another, but mostly these cuties were well hidden.
Forest and Wetland Creatures
The forest at Northwest Trek provides a home for all manner of native woodland and wetland animals, who live very close to the trails. Visitors may discover wolverines, badgers, raccoons, skunk, and porcupines as well as wetland animals such as beavers and otters.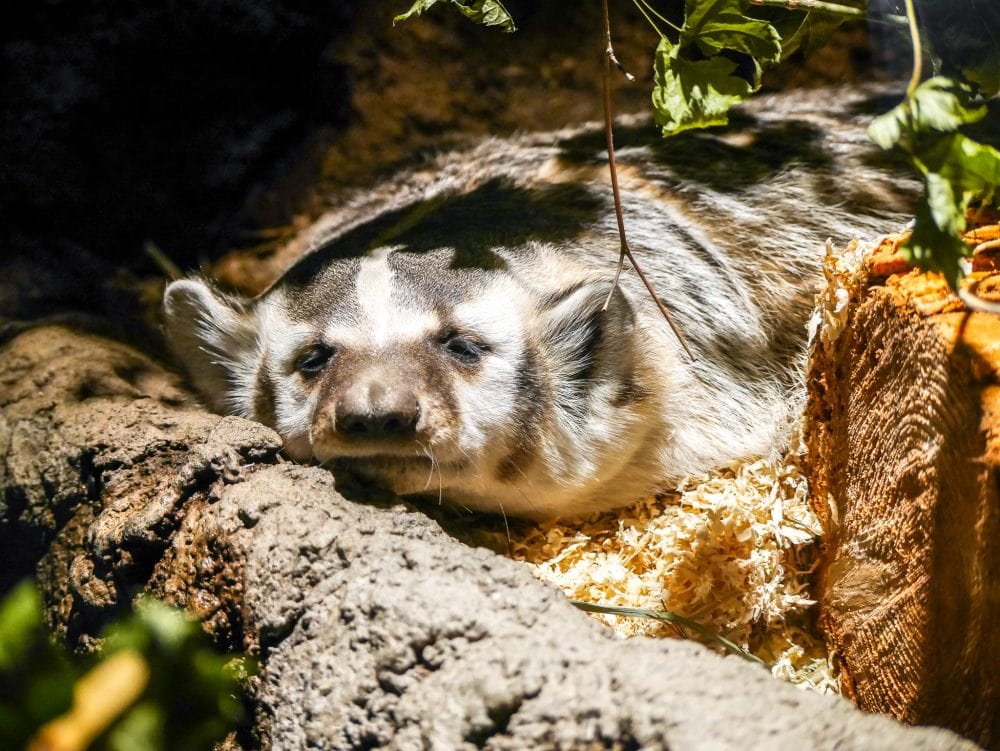 You might not see these guys, but they're important to our eco-system.
Canines
Native red fox and grey wolves can be spotted, and if you're lucky, you may be able to hear wolves howling. Howling, a form of communication rather than an indication of hunger, happens more often during the winter months. I guess they have a lot of talking to do during our rainy Pacific Northwest winter.
We're not sure that we saw any of these guys. We pointed and said "is that one?" but were never able to confirm a sighting.
Deer Family
When driving on the Wild Drive, it seemed that everywhere we turned we saw black-tailed deer. We saw them as soon as we started the drive. I like to think they were welcoming us, and we continued to see them throughout the drive.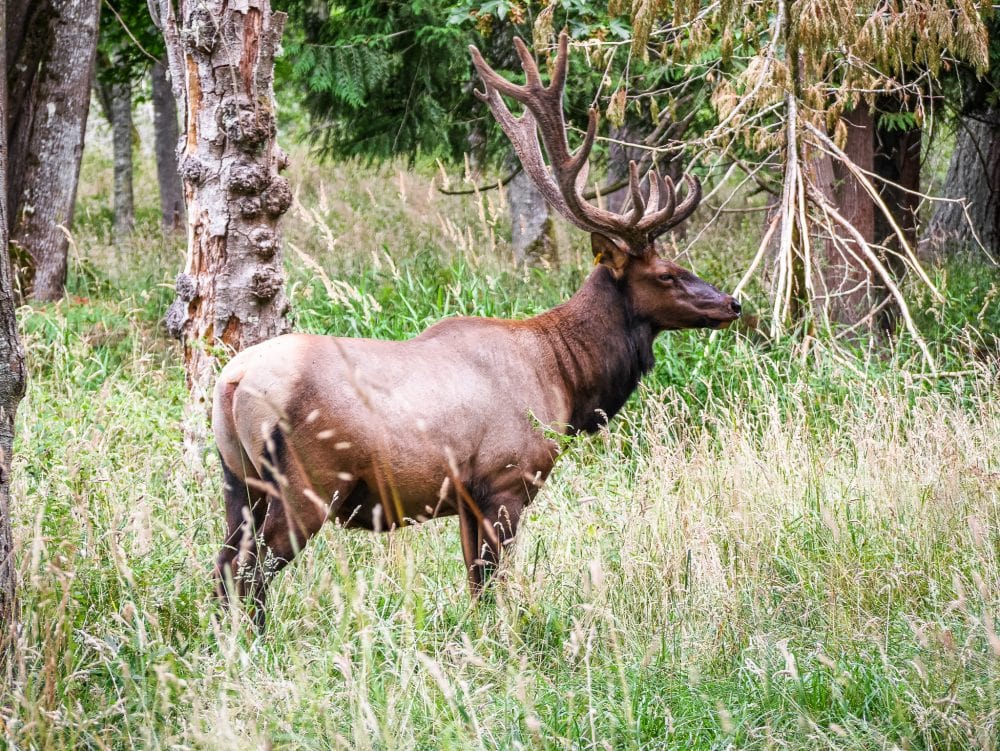 It was rutting season for the Roosevelt elk, another member of the deer family. There's a good size herd at Northwest Trek, and yes, they are named for President Theodore Roosevelt.
We saw a few caribou, but I know there are more we missed. Fun fact: Caribou and reindeer are the same animal. The term caribou is used if they're wild (as at Northwest Trek) and reindeer if they're domesticated.
The North American Moose is the largest member of the deer family and one of my favorites. Their antlers are broad and impressive and they have an adorable face. It's hard to spot them at a distance, but perseverance pays off.
American Bison
It was bison rutting season when we visited, and we were warned not to stop the car. That's hard to do, though, when one of them stops in front of your car in a stare down match. Eventually, a slow creep, creep with the car got their attention and the moseyed along.
The American Bison is North America's largest land mammal. With long brown hair they have a shaggy and endearing look.
Planning Your Visit to Northwest Trek
Since all admission options involve timed, advance-purchase ticketing, you need to plan and organize your visit to Northwest Trek.
We recommend an early start to the day, especially in the warm weather when animals may be sleeping or laying in the shade during midday (making them harder to spot).
A Wild Drive at 9 am, followed by the Wild Walk at 10 am, is a good start to your day at Northwest Trek. You'll have plenty of time to see all that's available.
Northwest Trek is located at 11610 Trek Drive East in Eatonville (about 35 miles southeast of Tacoma, off State Highway 161). It is accredited by the Association of Zoos & Aquariums and is dedicated to conservation, education, and recreation by displaying, interpreting, and researching native Northwest wildlife and their natural habitats.
Pin and save to your favorite Pinterest boards and plan your trip to Northwest Trek.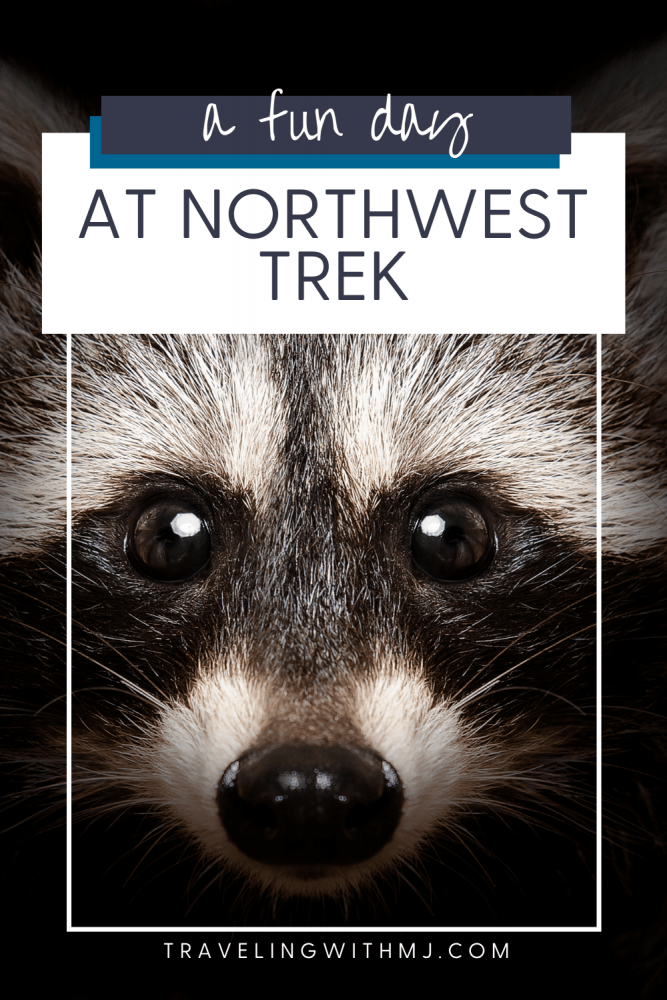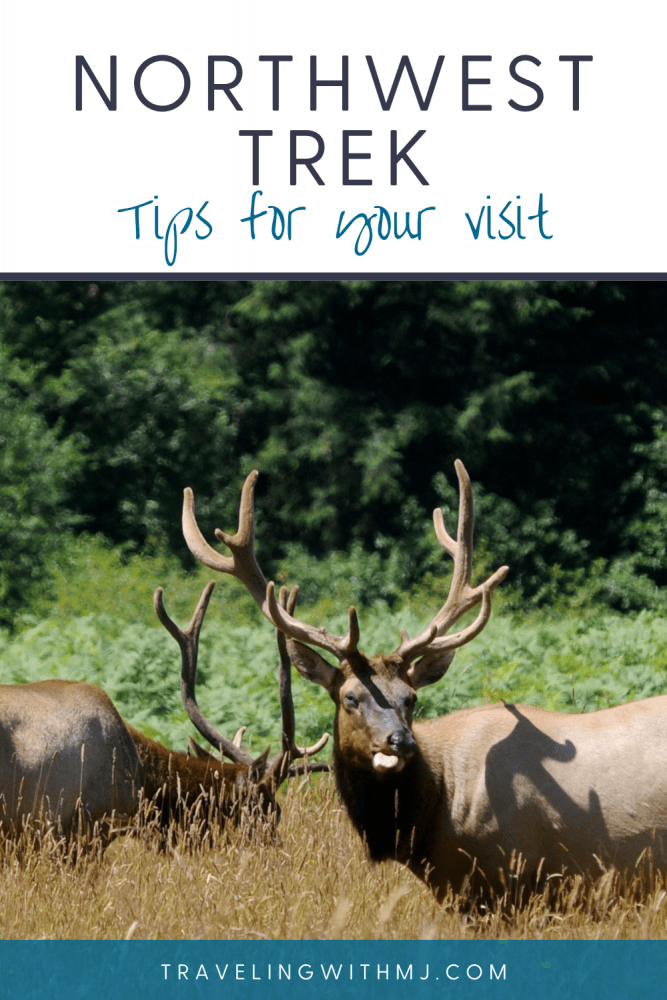 Disclosure: We were provided with a complimentary Wild Drive and Wild Walk.