When planning a weekend getaway in Washington State, check out this useful guide to Walla Walla. We cover where to stay, where to eat, as well as things to do in Walla Walla. You may come for the wine, but you'll find so much more.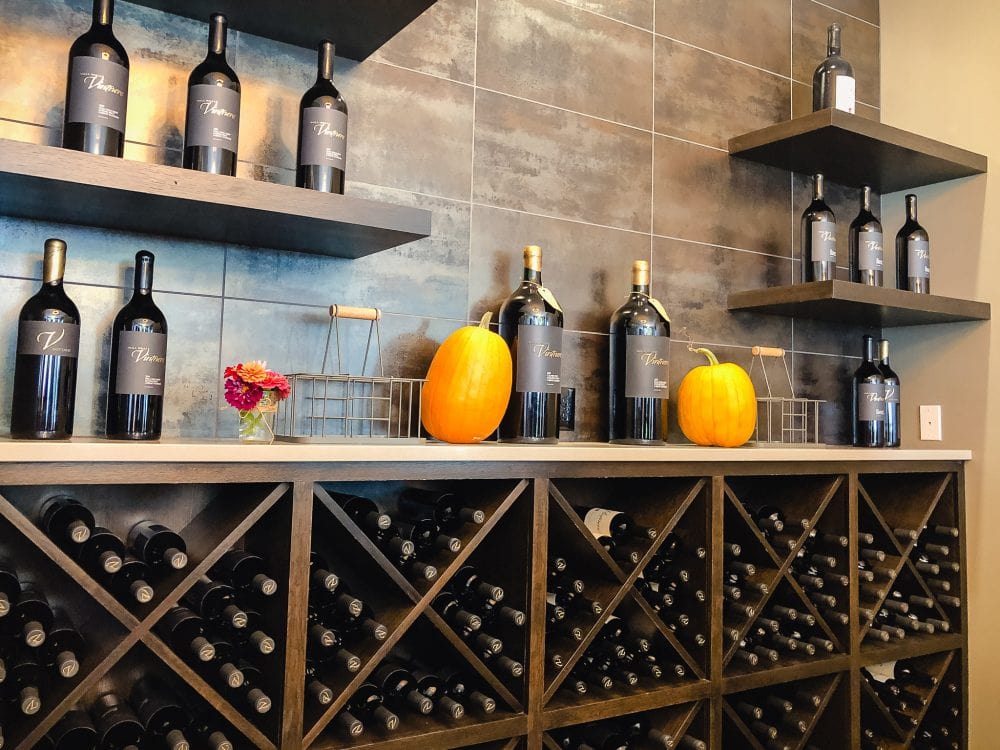 Walla Walla is in southeast Washington and takes its name from the Walla Walla people who lived in the area alongside other Native American tribes. The city is close to the Oregon border, just six miles north.
Things to do in Walla Walla, Washington
Whether you prefer to sample fine food and wine during a weekend break, like to discover a region's fascinating history, or simply want to kick back and relax, Walla Walla has lots to offer. Browse the farmers market for local fare, explore history at a museum, or enjoy the Balloon Stampede (held in October).
The following suggestions include our favorite activities and events in Walla Walla.
Downtown Farmers Market
The weekly Farmers Market in downtown Walla Walla is a great place to connect with local residents while sampling locally sourced food and drink. It is held in Crawford Park (on Main Street) with vendor booths for locally grown produce and other food, locally made products and gift items, food vendors, and live music.
When I'm in Walla Walla, this is on my don't miss list. The Walla Walla downtown farmers market is held Saturday, 9 am-1 pm.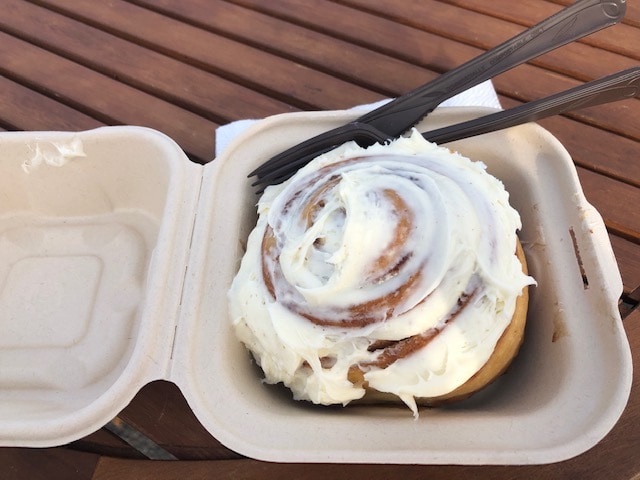 I recommend a calorie-splurge on a Fat Roll, an ooey-gooey, delicious cinnamon roll. Perhaps I have one every time I'm there. No judgment.
Website here.
Pioneer Park
Pioneer Park in Walla Walla dates from 1902 and is loved by locals and visitors. The park has big, shady trees as well as colorful flower gardens, with walking paths, bandstand, sports fields, aviary, historic cannon, ponds, and a wedding fountain. There is also a play park for children.
Parking is available and there is plenty of seating. Come alone for a chance to enjoy some solitude – I like to grab some time with a good book (I'm a Kindle reader) – or bring the family to burn off a little steam. It's a great stop off on a weekend getaway to Walla Walla.
Website here.
Kirkman House Museum
The Kirkman House Museum is housed in one of the oldest mansions in Walla Walla, dating from 1880. It tells the story of Englishman William Kirkman, who made his fortune in the Wild West of America. The museum is a great place to learn all about life during Victorian times in Walla Walla.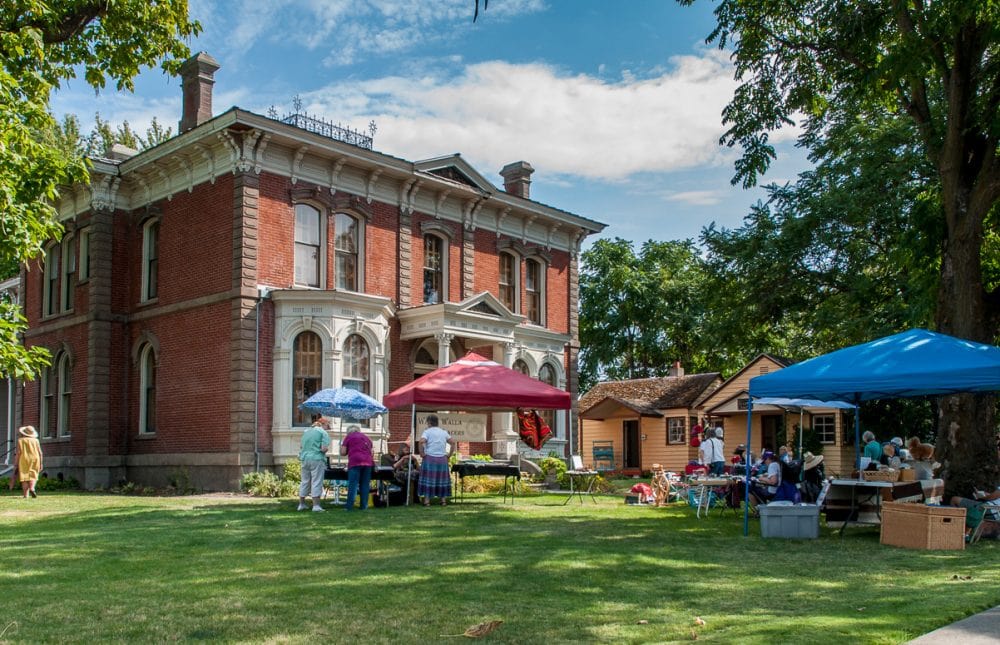 It's also unmissable for Batman fans because of the interactive exhibition that features actor Adam West. West, who played Batman in the television series that ran during the 1960s, was from Walla Walla.
Website here.
Whitman College
A private liberal arts institution, Whitman College in Walla Walla has a beautiful, welcoming 117-acre campus located in downtown. It's well worth the time for a visit, whether you just enjoy the grounds or choose to explore the student residences, academic quarters, sports and recreational areas, and dining hall.
Whitman is known not only for its liberal arts programs but also for a strong science program, especially in Biology. If you have college-bound students, a campus visit is a perfect excuse to plan a getaway to Walla Walla.
Website here.
Rooks Park
Rooks Park occupies an 18-acre site to the east of Walla Walla, and is perfect for a breath of fresh air and stretching your legs. If you're traveling with children, you can let them burn off some energy while playing ball games or throwing a frisbee. Its spacious lawns, shady trees, and a creek with cool water make it a popular spot during warm weather.
Open year-round, but parking only available April and mid-October.
Website here.
Whitman Mission
The Whitman Mission, a United States National Historic Site, is located seven miles west of Walla Walla. The site tells the story of the religious mission that Marcus and Narcissa Whitman made in the early 1800s. The mission ended in tragedy, Dr. and Mrs. Whitman along with eleven other missionaries were slain by members of the Cayuse Tribe who feared white men were coming to take their land. (They were right in their fear.)
The mission and deaths of the Whitman's were instrumental in the establishment of the Oregon Territory. Despite the often painful history of white and native interaction, it's important to learn both sides of these historical events.
Website here.
Balloon Stampede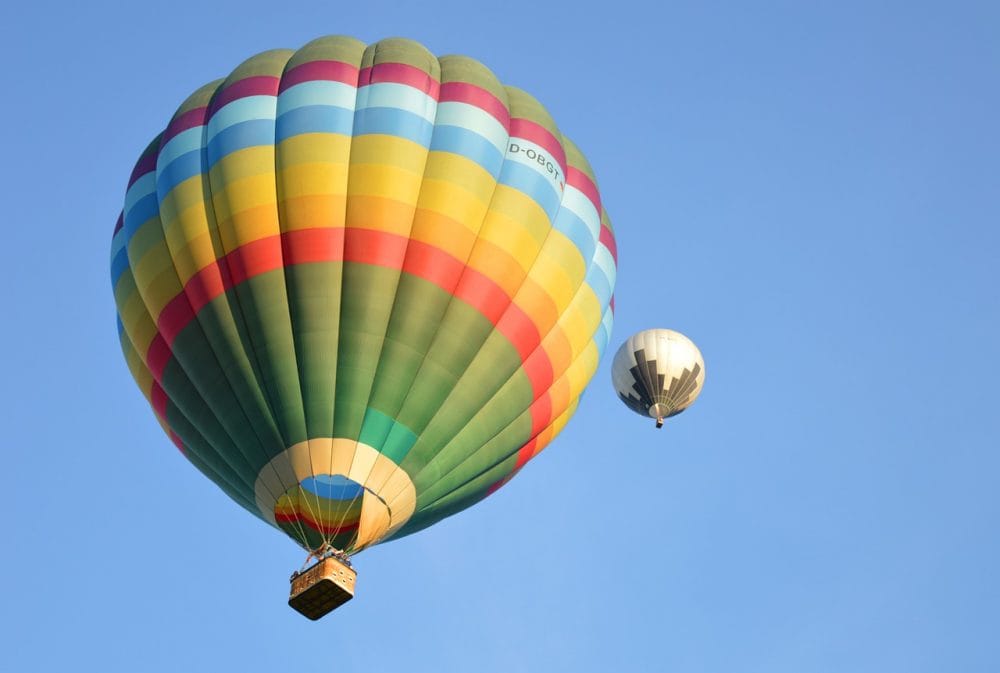 On a more lighthearted note, Walla Walla's Balloon Stampede takes place every October. The annual event is held at Howard Tietan Park, and inflations begin early on each of the five days. Of all the events in Walla Walla, this is the most colorful and is world-famous.
Website here.
Gesa Power House Theater
Gesa Power House Theater is housed in a 120-year-old building in downtown Walla Walla. The interior was refurbished in 2011, turning the former Walla Walla Gas Plant into a theater. Its interior design was inspired by London's Blackfriars Theatre, used by William Shakespeare.
Today, the theater hosts a range of productions including movies, comedy, festivals, music, family programs, and more. The 300-seat theater is listed on the National Register of Historic Places
Website here.
Fort Walla Walla Museum
Discover the history of the Walla Walla region with a visit to the Fort Walla Walla Museum. Occupying a 17-acre site, there are four exhibition halls and a Pioneer Village complete with furnished buildings that visitors can explore.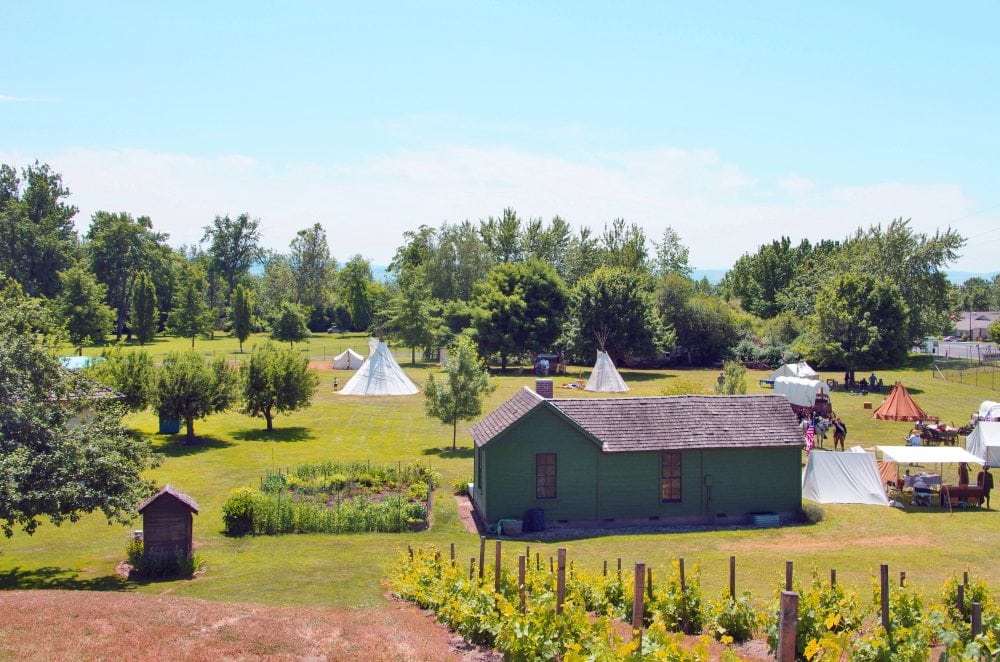 Regular living history performances take place, as well as events and activities that cover conservation as well as local history.
Website here.
Frenchtown Historic Site
This scenic, 27-acre historic site teaches history lovers about the Battle of Walla Walla, while nature lovers can see native grasses and explore the trails.
The Prince's Cabin, thought to be the oldest French-Canadian building in Washington State, has recently been restored. Interpretive signage at the site details family histories, information regarding the fur trade, the Oregon Trail, and the relationships between settlers and local tribes.
Website here.
Where to Eat and Drink in Walla Walla, Washington
There are some great places to eat in Walla Walla – whether you prefer fine dining or a casual lunch at a popular neighborhood joint.
Here are some of our recommended best restaurants in Walla Walla that we suggest you give a try.
Brasserie Four
This French eatery is one of the Walla Walla restaurants located downtown. Brasserie Four's interior is decorated with local art and the menu is comprehensive, offering starters, soups, and salads alongside small plates and French-style mains. They also make a mean pizza.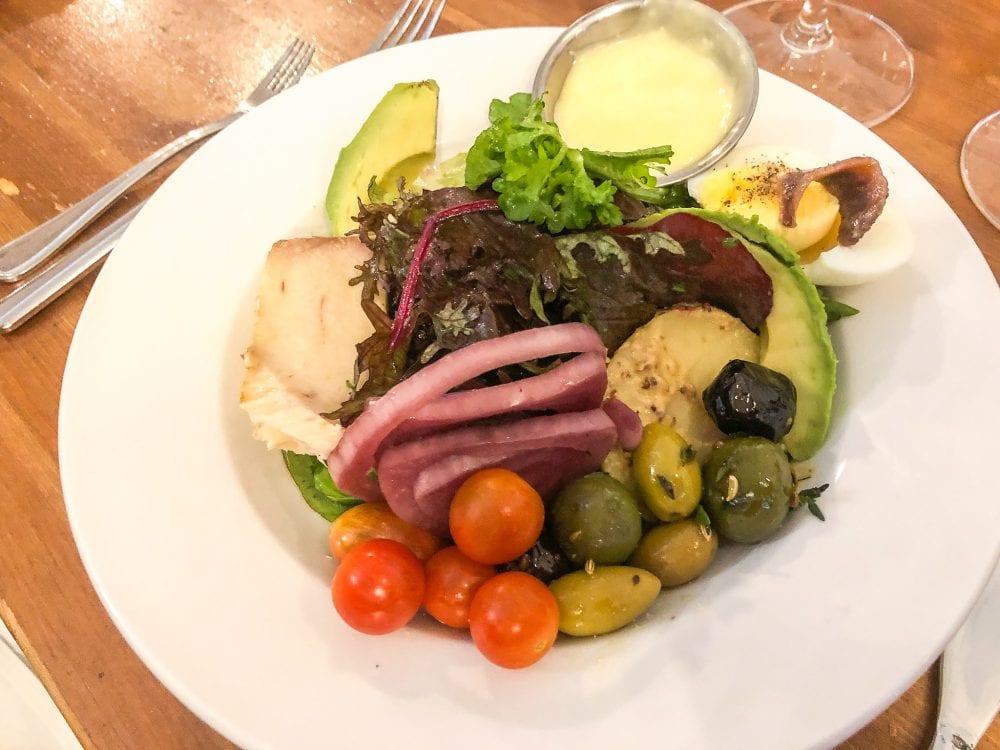 Try: Nicoise salad with cured albacore tuna, aïoli, olives, potatoes, egg, and anchovy. With a glass of wine, of course.
Website here.
Passatempo Taverna
Passatempo Taverna is just the place for authentic Italian-style cuisine. When you feel like eating pasta for dinner in Walla Walla, head to Passatempo. The menu ranges from tempting antipasti to pasta and pizza, from secondi plates to desserts.
Start with focaccia or prosciutto, move on to carbonara, puttanesca, pizza, or half a smoked chicken before ending with gelato or tiramisu. There are fabulous cocktails for post-dinner drinks, too.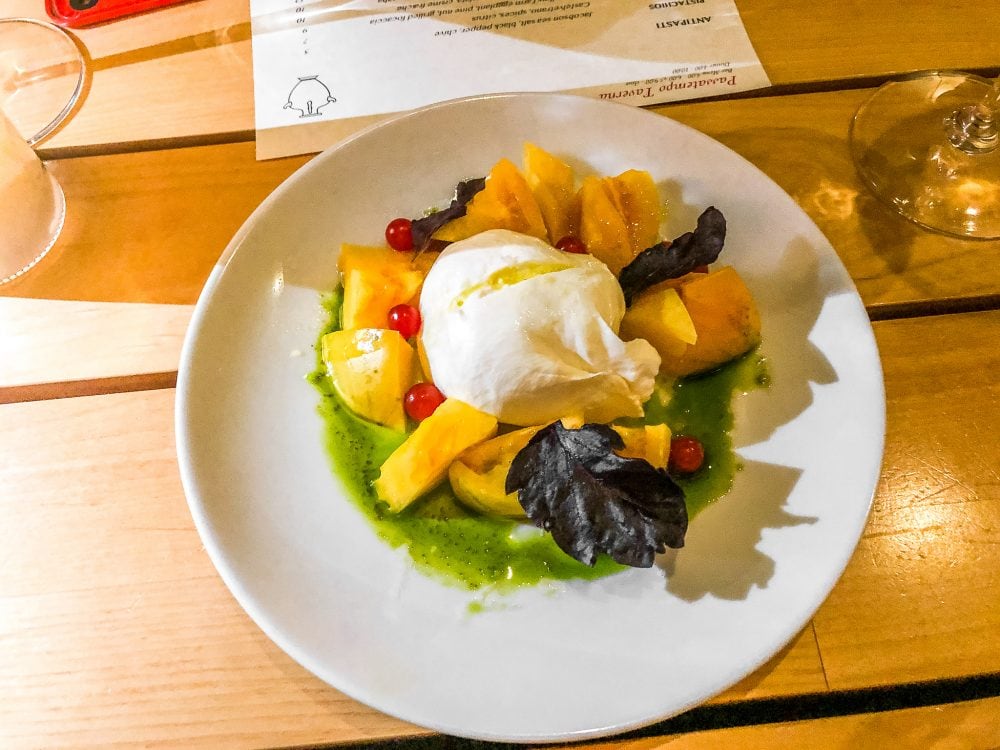 Try: Burrata Caprese with heirloom tomato Panzanella, burrata cheese, basil, and olive oil. Easily shared for the table, but I could make a meal of it on my own. Add a glass of wine (trust your server for a perfectly matched recommendation.
Website here.
Big House Brewpub
Big House Brewpub is a casual go-to kind of place, serving up good food in Walla Walla as well as providing a place to hang out and spend time with friends or family. The interior is spacious and welcoming, while outside there is a partially-covered beer garden with plenty of tables.
Beer is brewed on-site, making this the ideal place for pub grub and local brews.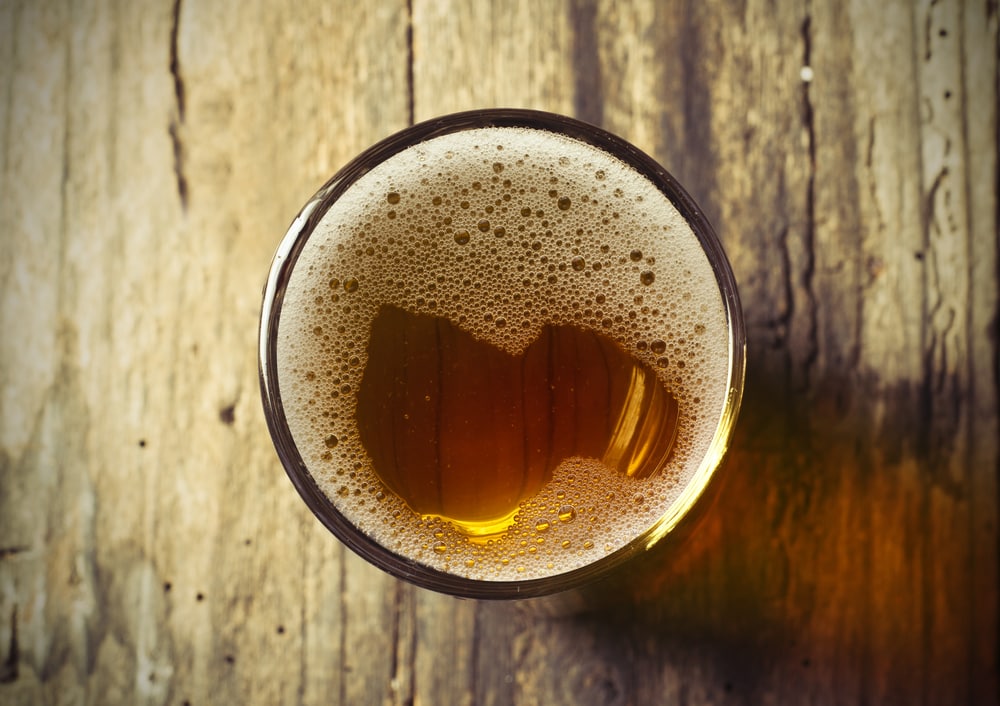 Try: Big House Brew Balls, house-made tater balls stuffed with cream cheese and jalapeno filling, then deep-fried and topped with queso blanco and green onions. Slake your thirst with the Big House IPA, aggressively hopped with Citrus Amarillo and Mosiac Hops (hop varieties from Yakima Valley) to give the beer its citrusy aroma finish.
Website here.
Saffron Mediterranean Kitchen
Established in 2007, Saffron has been serving up Mediterranean fare in Walla Walla ever since. They offer traditional Middle Eastern dishes, such as flatbreads and falafel, alongside Spanish-inspired Patatas Bravas, salami, octopus, quail, and more. More traditional dishes like pasta and steak are also available.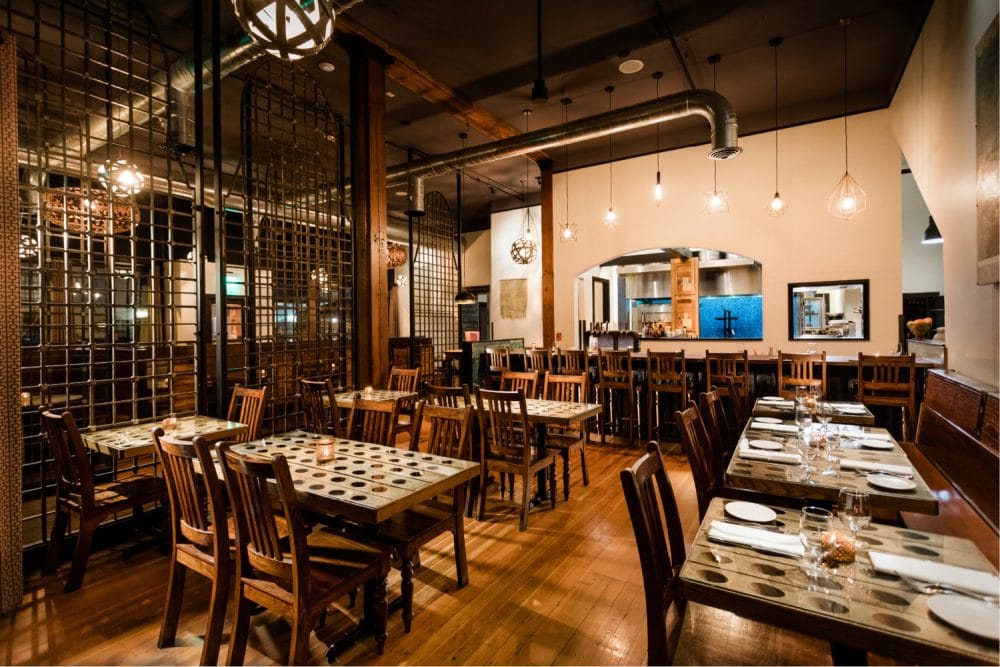 Try: I could make a meal out of Patatas Bravas, but you probably want something a little more balanced. Add a mixed green salad (house-made red wine vinaigrette, Valdeon bleu cheese & fried shallots) and Portuguese Chocolate Mousse (hazelnut brittle, sesame, sea salt & olive oil crema) for dessert and call it good.
Website here.
Walla Walla Indian Cuisine
Try something a little different at Walla Walla Indian Cuisine. The range of Indian dishes is vast and includes an array of vegetarian, vegan, and meat-based choices. Diners praise the authentic naan and samosas as well as the range of curries, and the smell of spices as you enter is a treat for the senses.
Try: My two go-to choices are Butter Chicken (succulent chicken pieces from a clay oven served in a rich creamy tomato sauce with butter) and some samosas. It might be too conventional of a choice for you, but it makes me happy.
Website here.
Bacon & Eggs
There's so much more than breakfast classics at Bacon and Eggs. This brunch and lunch spot can mix you a breakfast cocktail or serve you a draft beer to go with your food, or simply opt for the great coffee. Food and drinks are locally sourced, and every dish is freshly prepared from scratch. At this refreshingly laid-back eatery, food is most definitely an experience made for sharing.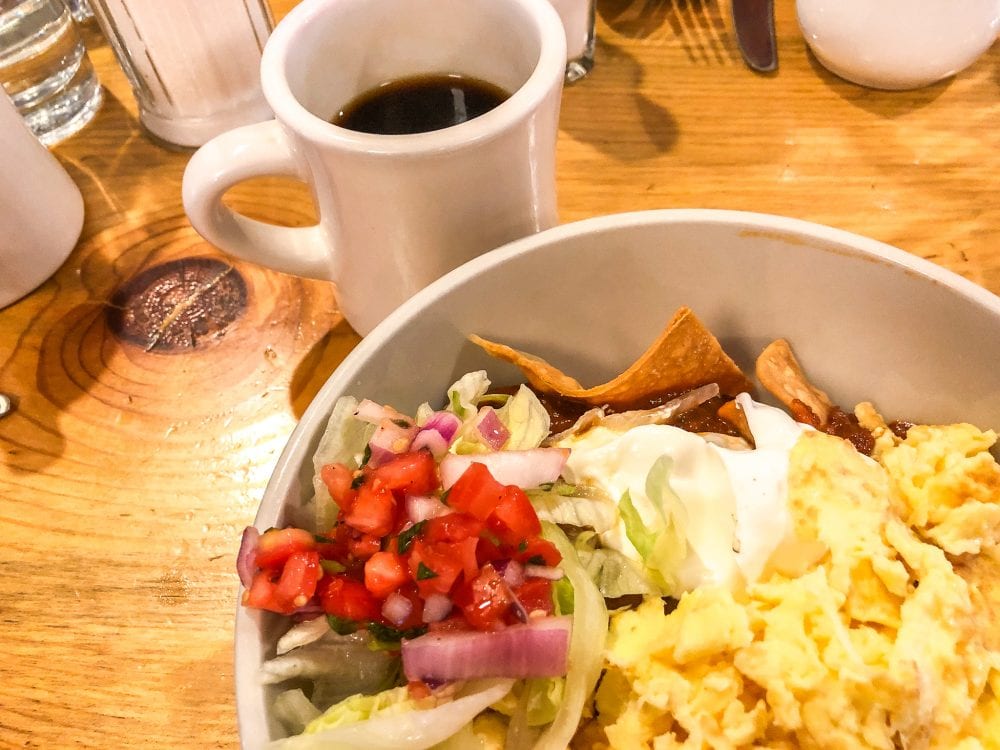 Try: I recommend the Chilaquiles as I don't often find it on a breakfast menu. Friends who were having breakfast with me raved about the Migas. The coffee lives up to its billing.
Website here.
Walla Walla Roastery
If you're serious about coffee, then Walla Walla roastery is a must. Premium coffee is roasted and brewed on-site, and you can purchase beans to take home. Whether you prefer single-origin, a blend, or want to try cold brew, this is the place for the best local coffee.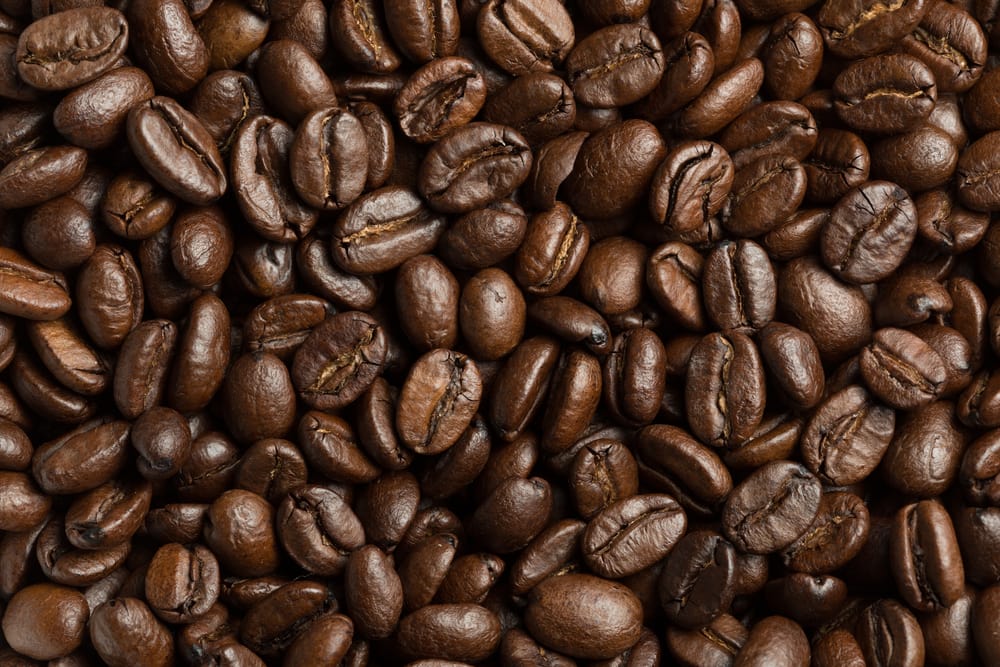 The cafe here is open daily except for Sundays.
Try: The fair-trade, single-origin Sumatra Takengon Mandehling.
Website here.
Marc Restaurant
If it's a gourmet experience you'd like, then Marc restaurant serves up some of the best food in Walla Walla. Within the palatial interior, guests can dine on fresh seafood specialities and perfectly-cooked steak.
The restaurant also specializes in sourcing fine wines, both local and imported, so ask the sommelier for their recommendation to best accompany your dinner choice.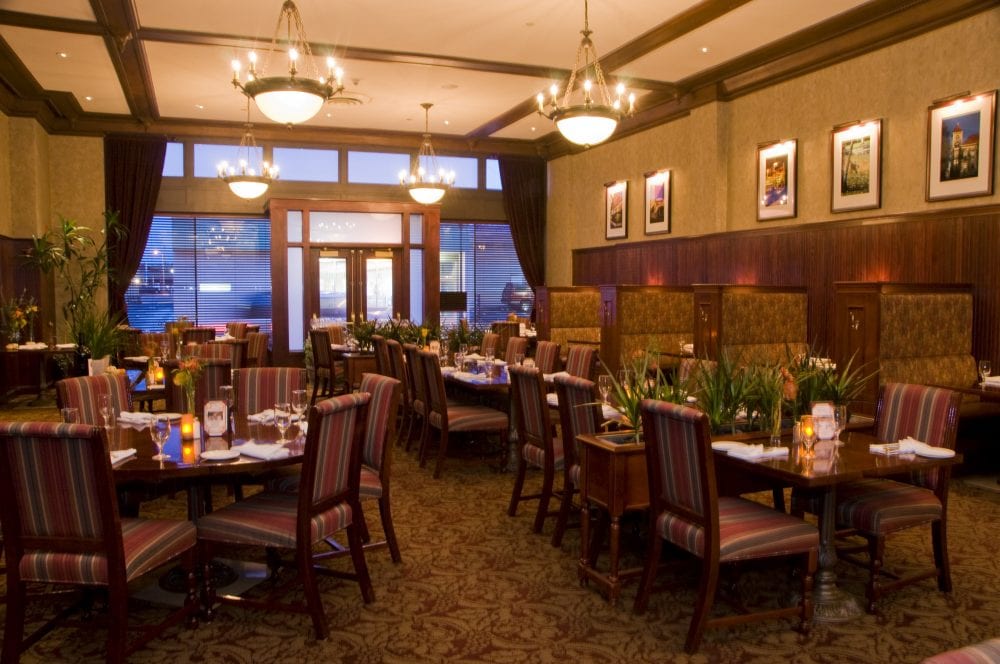 Try: The rib-eye or the Braised Short Rib Beef Stroganoff. Portions are large, so plan to have leftovers (or share).
The restaurant is located at the Marcus Whitman hotel. Website here.
Maple Counter Cafe
If you're looking for a good old American cafe, the Maple is it. There are eggs every which way for breakfast, from sunny side up to scrambles, pancakes, a range of omelets and French toast.
At lunchtime, there are soups, quiche of the day, plus all kinds of sandwiches, burgers, and salads. Go there when you're hungry, there are huge portions served up.
Try: Swedish flapjacks with lingonberry sauce. These evoke fond childhood memories when we ate them rolled up with butter and sugar.
Website here.
Wineries in Walla Walla, Washington
The Walla Walla Valley in Washington State is home to one of America's finest wine regions, with climate, vines, and terroir combining in an impressive fashion. This has resulted in the growth of Walla Walla wineries – which currently number 120, with close to 3,000 acres of vineyards.
The region's wineries are spread across five areas referred to as districts: Downtown, Eastside, Westside, Southside (which spreads into Oregon), and Aiport districts. Each district has a unique character, while all combine to create this very special southeast Washington wine country.
I have included a round-up of Walla Walla wineries and tasting rooms below. I have linked and made comments on the tasting rooms that I've recently visited. (I've visited lots more tasting rooms, but don't feel like the information is current enough to include.) I'll also include some tips and wine recommendations. Since I try to make regular trips to Walla Walla, I'll update these listings after every visit to keep it as current as possible – things are changing rapidly these days.
Wine is ultimately a personal taste preference. What I love, you may hate. And that's okay. My recommendation is to check out lots of tasting rooms, taste lots of different types of wine – and don't forget to try types that may not be familiar to you. By doing that, you'll start making your personal list of favorite choices.
Downtown District
There are more than 30 wine sampling venues downtown, making it easy to do some wine tasting in Walla Walla. Many tastings rooms are located within four blocks of historic Main Street and Second Avenue. All are in close proximity to downtown Walla Walla restaurants, shops, and hotels. Downtown tasting rooms feature wines from throughout the Walla Walla Valley and you're sure to find something that satisfies your palate preferences.
Since information is constantly changing and new wineries cropping up, I'll update this list after every visit to Walla Walla. On each trip, I try out a few new places, and I'm always trying new wines at home.
Downtown wineries include: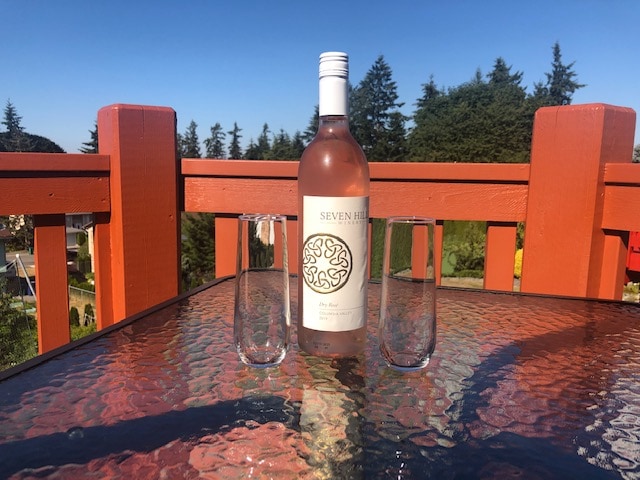 Eastside District
The Eastside wine district may be small, but it's hard to beat the beauty of the scenic Mill Creek growing area.
Eastside wineries include: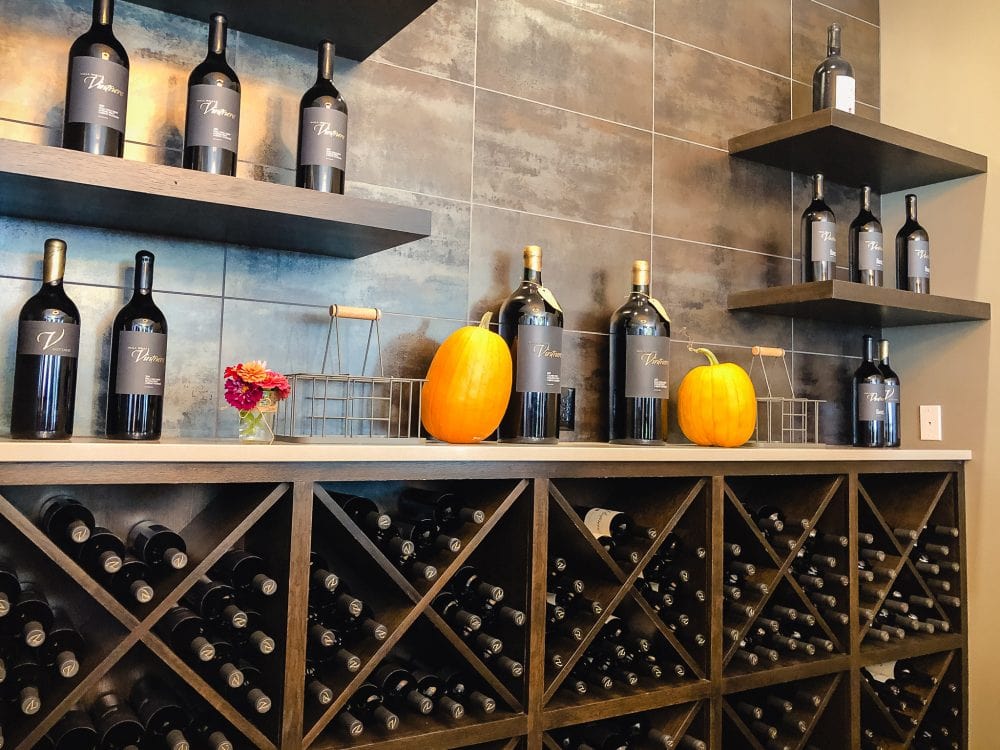 Westside District
The Westside is home to some of the oldest wineries in the Walla Walla Valley and can be found clustered close to Highway 12.
Westside wineries include: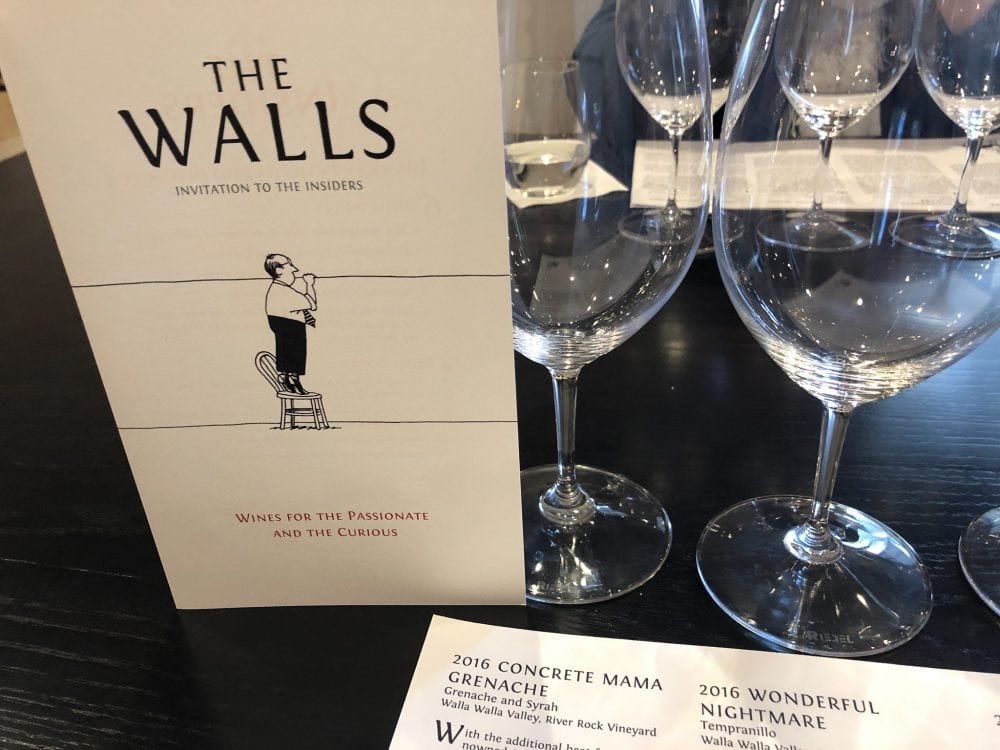 Airport District
Close to the regional airport are over a dozen wineries that have established tasting rooms inside a range of old, interesting buildings – aircraft hangars, World War II mess halls, and firehouses. Tasting and production both take place on-site.
The Port of Walla Walla Incubator Program deserves due credit here, as its support has helped new start-up wineries to get going.
Airport District wineries include: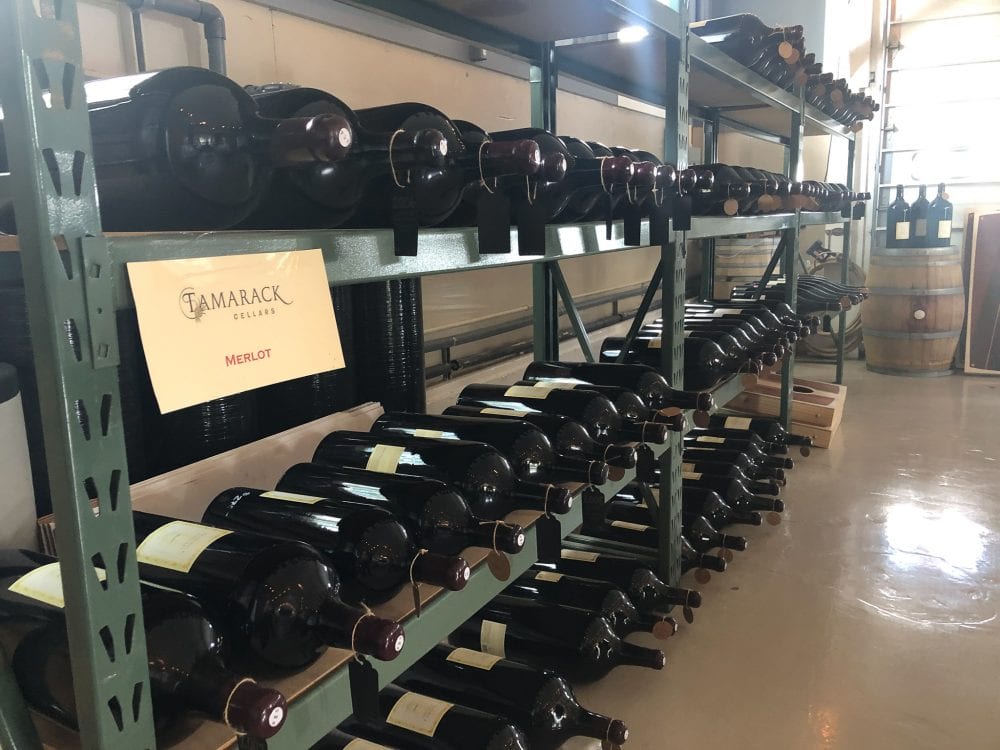 Southside (and Oregon) District
The Southside District has the most vineyards in Walla Walla. Visitors can taste award-winning wines as they take in the panoramic views over the Walla Walla Valley. The southside district also ventures across the state line into Oregon.
This southside district offers visitors a traditional vineyard touring experience. The pretty town of Milton-Freewater is also worth a visit when in the area.
Southside (and Oregon) wineries include: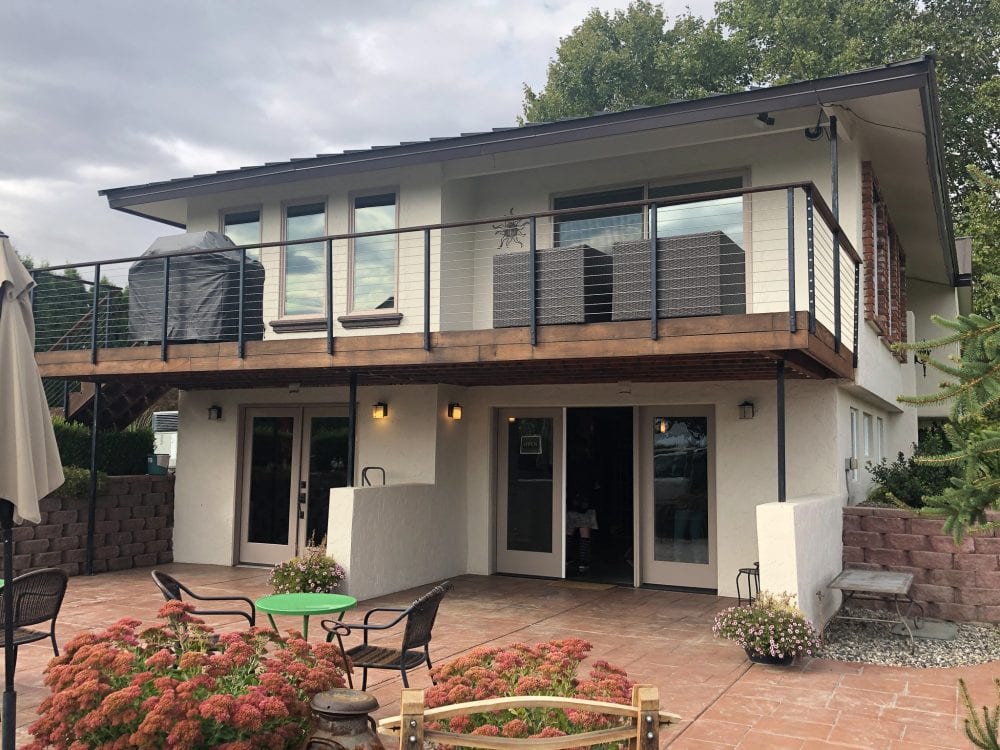 Wine Flies Free
If you're flying with Alaska Airlines or Horizon Airlines, make sure you take advantage of their "Wine Flies Free" promotion after visiting wineries in Walla Walla.
Ask the winery for a case box in which to store your purchases. Fill it up during your stay with your favorite finds, then take it with you to the ticket counter when you fly.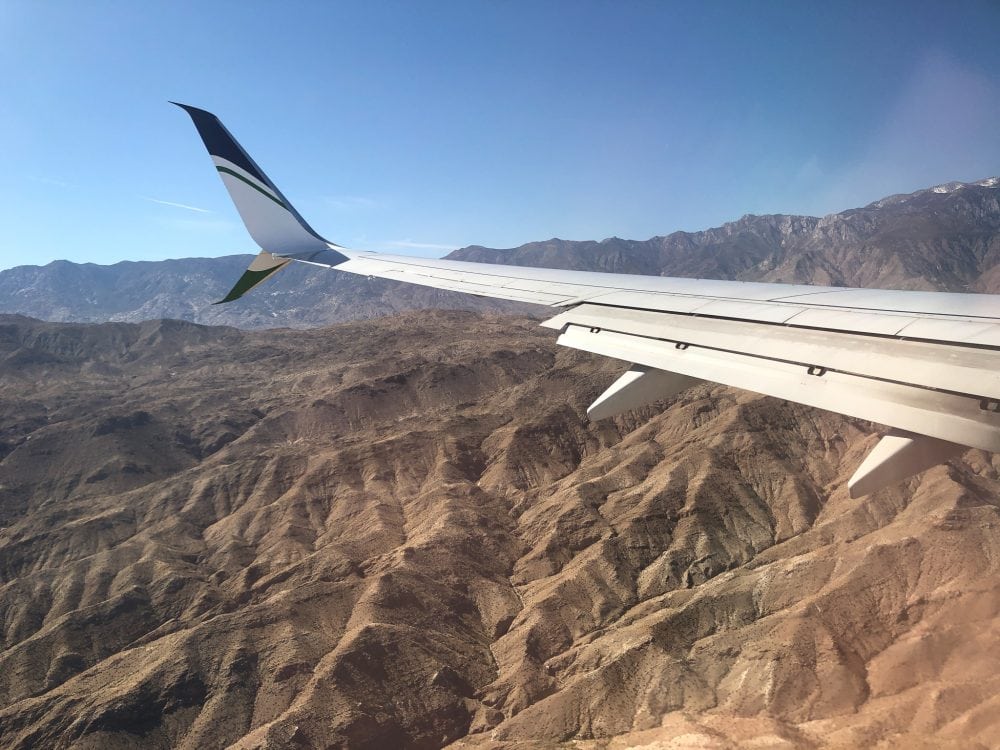 Don't seal the box. Alaska Airlines will inspect the box before sealing it up. All you have to do it collect it at baggage claim when you arrive at your destination. And unlike you, the wine flies free.
The process is fast and easy, however, I'd recommend allowing a little extra time for the process just in case you run into difficulties. An extra 20 minutes is plenty, it's a small airport.
Where to Stay in Walla Walla, Washington
So many factors go into choosing a hotel – from location, specialized offerings, recommendations, and, of course, budget. I look for value luxury accommodations when I travel – places that offer something special, and have significant value-added amenities or services. I always keep an eye out for splurge-worthy locations and experiences.
The following hotels pass my value-luxury test.
The Marcus Whitman
The Marcus Whitman Hotel is one of the most historic places to stay in Walla Walla. This landmark property dates from 1928 and is a downtown Walla Walla icon. A range of rooms and suites is spread across the floors of this landmark hotel that also has a convention center. The Whitman also has five tasting rooms on-site.
Rates and booking information here.
Eritage Resort
Located deep within wine country and farmland, Eritage Resort is for those who savor peace, space, and spectacular views. This deluxe, all-suite property is perfect for a romantic Walla Walla wine weekend.
Rates and booking information here.
Courtyard by Marriott
Just off historic Main Street is Courtyard Walla Walla by Marriott. This is a convenient location for a weekend in Walla Walla and is popular with business as well as leisure travelers. It is an easy walk to the downtown tasting rooms.
Rates and booking information here.
Johnson Ridge
This sophisticated, convivial inn is one of the most intimate places to stay in Walla Walla and has just four rooms. Located about seven miles east of downtown, every room has a private entrance. The inn boasts a refreshing saltwater pool. Sipping local wine while gazing at the scenery or night stars is a memorable highlight of staying here.
The Inn doesn't have a website, but you can learn more about them via their Facebook page here.
Finch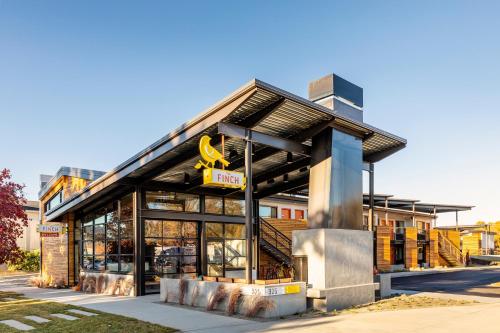 The team at the contemporary Finch hotel in Walla Walla is dedicated to providing guests with an experience that is unique to the area. Located just a block from downtown, the Finch has spacious, comfortable indoor and outdoor seating areas, local artwork, and wood-burning stoves. The staff is eager to share their knowledge with guests, helping them find the best food, wine, and local activities the area has to offer.
Rates and booking information here.
Airbnb
If you're traveling with a group of friends or extended family, you may prefer the roominess and amenities of a home or apartment. Airbnb's are well represented in Walla Walla as well.
How to Get to Walla Walla, Washington
Walla Walla Regional Airport (airport code ALW) is minutes away from downtown and Pasco Airport (airport code PSC) is about an hour away. Both of these airports are served by Alaska/Horizon airlines flying in from Seattle, Washington, or Portland, Oregon.
It may be easier to plan a road trip to Walla Walla. It's about a five hour drive from Seattle, about four hours from Portland and Boise, and about three hours from Spokane.
Once you're in Walla Walla, the easiest way to get around is by car. If you're flying in, you'll want to arrange a rental car pick up at the airport. This gives you the freedom to explore the surrounding wine region, all the things to do in Walla Walla, and let you stay out of the elements in case of adverse weather in Walla Walla. When driving for wine tasting, remember to select a designated driver.
Planning a Trip to Walla Walla, Washington
We're all going to travel again, so pin this to your favorite travel, wine, and weekend getaways boards.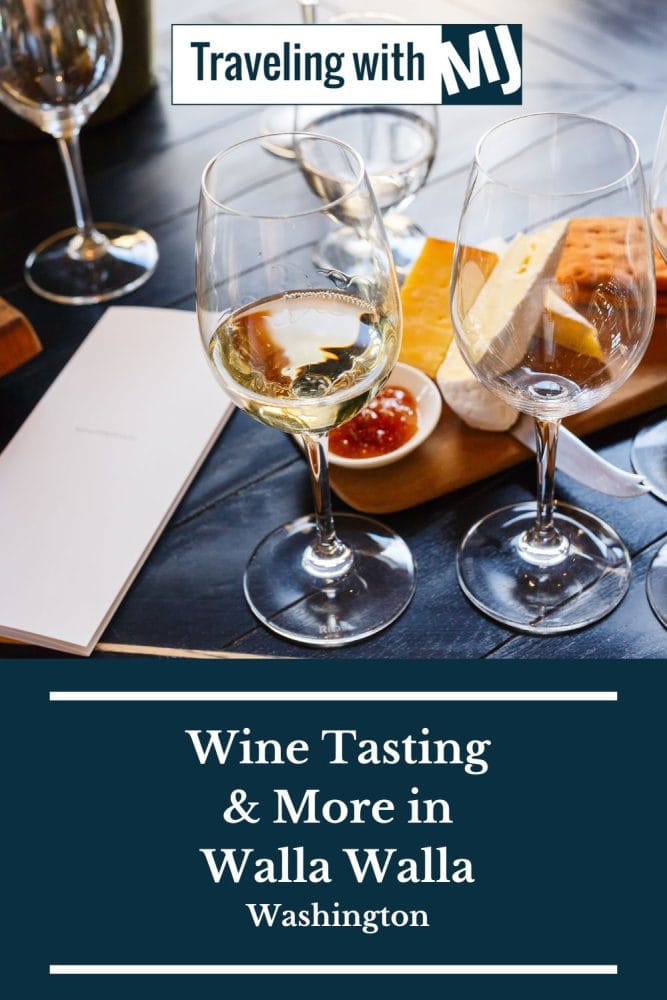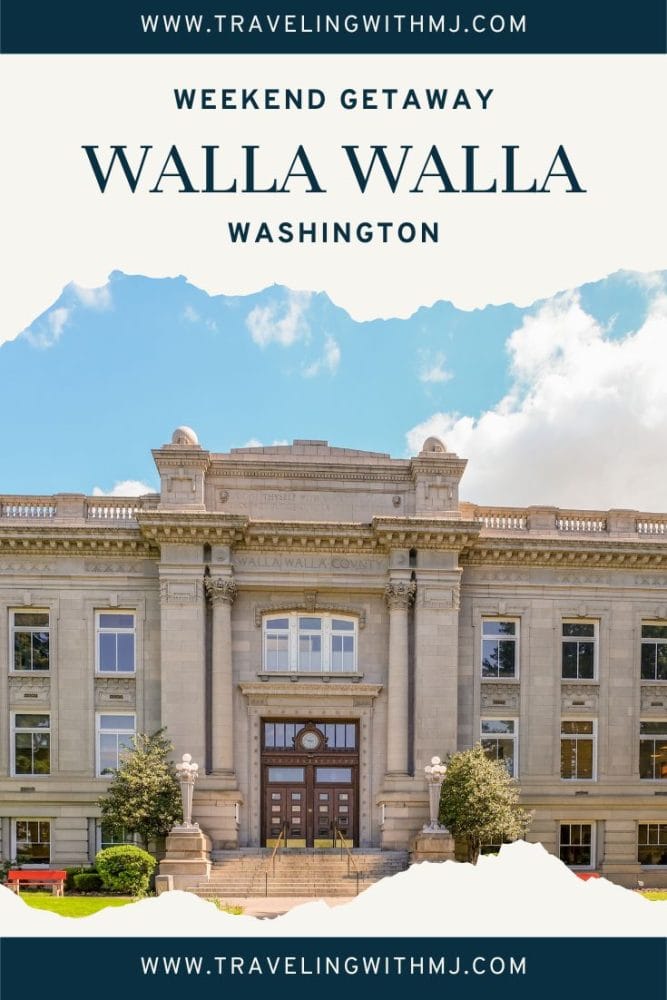 Disclosure: This content was prepared with the assistance of sponsored travel.