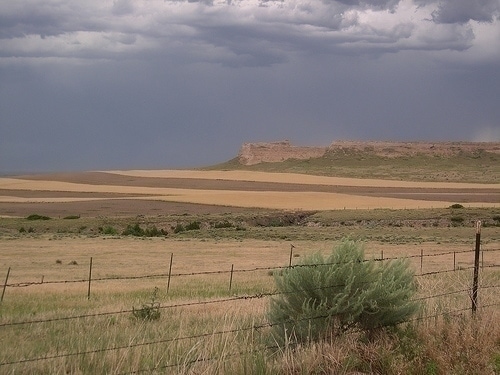 Today is Admission Day for Nebraska, our 37th state, admitted to the union on March 1st, 1867.
Located in the middle of the United States, on the Great Plains, Nebraska has a history deeply rooted in farming.  In the 1860's homesteaders arrived in Nebraska, claiming free land granted by the federal government.  These first settlers staked out their plot of land, and turned the Nebraska prairie into a land of ranches and farms.
The state's largest city is Omaha, followed by the capital city of Lincoln, but small cities and town's dominate the landscape.
I've not been to Nebraska, and must confess that prior to doing a little research about it, didn't know much about the state other than it was located in the middle of the U.S., in an area called Tornado Alley.  I would guess, that unless you live in this part of the country, that may be all you know as well. 
So, here are a few bits of trivia about Nebraska:
The Arbor Day holiday, celebrated on the last Friday in April, was established in Nebraska in 1872
Kool-Aid was created in Nebraska in 1927
Not that I ever used them in school, but CliffsNotes were started in Nebraska in 1958
Hebron has a swing in its city park (5th & Jefferson Streets) that claims to be the world's largest porch swing, long enough to accommodate 18 adults.
If you're from Nebraska, please leave a comment sharing what makes you proud to be from Nebraska.
Photo credit: Mike Welfl
____________________________________________________________