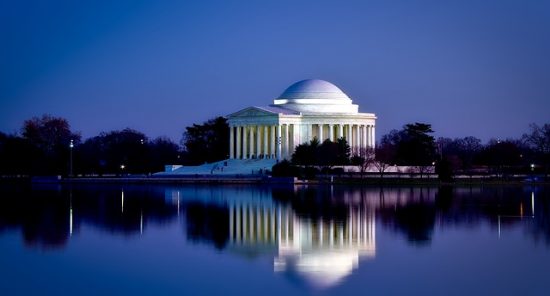 With all the attention on Washington D.C. during the presidential election cycle, it's easy to think that the city is all about bickering between the various branches of government. In one of the United States' most visited cities, there are plenty of attractions and things to do that are budget friendly – free or almost free – whether you politically lean left of right.
This list should provide you enough ideas no matter what time of year you're visiting.
If you're looking for something family friendly:
Marvel at the National Zoo's conservation efforts firsthand along the Asia Trail.
Pay a visit to giant pandas Mei Xiang and Tian Tian, as well as their offspring, Bao Bao and Bei Bei (the youngest cub). Be sure to take a peek at their tiny neighbors, the red pandas, too.
Stare up at the stars in Rock Creek Park at the only planetarium operated by the National Park Service. On Wednesdays, a special program is held for young astronomers (4 pm). Saturdays and Sundays feature a seasonal night sky (1 p.m.) and "Exploring the Universe" (4 pm).
Trot along the National Mall with DC by Foot, a walking tour company that gives free, kid-friendly tours (gratuity recommended) infused with games, fun facts, and trivia. Tours include the Arlington Cemetery Walking Tour, the Lincoln Assassination Walking Tour and the Ghosts of Georgetown Tour.
Play pilot in a mock cockpit at America by Air, an exhibition on permanent display at the National Air and Space Museum. The exhibit also features the nose from a Boeing 747 that visitors can also enter.
Want to see millions of dollars in person? Take the free, 40-minute tour of the Bureau of Engraving & Printing. During the peak season (March-August), first-come, first served, same-day tickets are required. The ticket office opens at 8 a.m. The visitor center is closed on weekends and federal holidays.
Walk among living butterflies at the National Museum of Natural History's Butterfly Pavilion ($6 for adults, $5 for children). Tuesdays are free, but timed-entry tickets are required. Those are available at the Butterfly Pavilion box office beginning at 10 a.m. every Tuesday.
Teach the kids about history at the National Museum of American History. See the Star-Spangled Banner flag, which inspired our national anthem. Young historians will also love the new Wegmans Wonderplace, an interactive, educational exhibit, as well as Spark!Lab, where kids can experiment and invent.
Admire the National Building Museum's massive Great Hall. Take a photo standing beside one of the 75-foot-high Corinthian columns for a sense of the scale of the enormous atrium. Admission is required for galleries and exhibits.
Get your tickets to the Washington Monument, and take the elevator all the way to the top. Visitors can order tickets in advance or get them at the Washington Monument lodge on 15th Street, adjacent to the monument.
Hang with one of history's greatest geniuses at the Albert Einstein Memorial, located outside of the National Academy of Sciences' building. The larger-than-life statue makes for a perfect photo-op.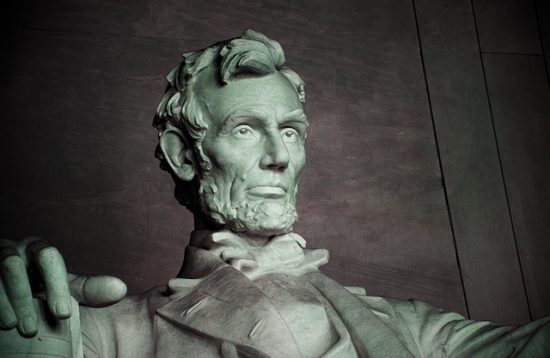 History & Heritage:
Pay tribute to the soldiers that served in World War II, as well as those that supported efforts from home, at the National World War II Memorial, which features two 43-foot arches, a 17-foot pillar for each state and a field of 4,000 gold stars. If you want to honor local World War I participants, stop by the nearby DC War Memorial, one of the Mall's hidden gems.
Some six million people visit the Lincoln Memorial each year, but did you know you can tour Honest Abe's summer home? President Lincoln's Cottage reveals the distinctly domestic side of a historic presidency. Admission is only $5 for kids.
Read the original Declaration of Independence, the U.S. Constitution and the Bill of Rights at the National Archives, then research your family's immigration records.
Inside the largest library in the world, you can check out the Library of Congress' interactive elements, like the re-creation of Thomas Jefferson's library. Check the Library's calendar to see if you can catch one of the free lectures, concerts, exhibits and poetry readings that are held there regularly.
Visit Arlington National Cemetery to see the Changing of the Guard ceremony at the Tomb of the Unknowns. The ceremony is held every hour on the hour from October 1 through March 31, and every half hour from April 1 through September 30.
Watch history in the making by sitting in on a groundbreaking Supreme Court ruling. Seating for a session begins at 9:30 a.m. outside the Front Plaza, but visitors should arrive much earlier for a chance to attend a session.
Reflect on the sacrifices of American servicemen and women at the Vietnam Veterans Memorial, designed by sculptor Maya Lin. Etched into the memorial's wall are 58,307 names of those who died or were lost, all appearing in chronological order.
At the National Portrait Gallery, marvel at the nation's only complete collection of presidential portraits outside The White House.
Witness America's story told through stamps at the National Postal Museum. Afterward, walk across the street and inside the more-than-100-year-old Union Station and be inspired by its Beaux Arts-style architecture.
Get into DC's neighborhoods to learn about history beyond the National Mall by experiencing Cultural Tourism DC's free self-guided Neighborhood Heritage Trails. Each trail is marked with illustrated signs revealing the stories behind Washington's historic neighborhoods.
Arts & Culture:
Interested in artistic innovation? The recently renovated Renwick Gallery, located just steps from the White House, features craft and decorative art fit to dazzle the eyes.
Explore the National Museum of Women in the Arts, the only museum in the world dedicated exclusively to recognizing the work of women artists. Admission is free on Community Day, the first Sunday of every month.
The Phillips Collection in Dupont Circle is America's first museum of modern art and access to the permanent collection is free of charge Tuesdays through Fridays (contributions are encouraged). The museum regularly features fascinating ticketed exhibitions – check its website for current displays.
Trip the light fantastic to Leo Villareal's dynamic light sculpture Multiverse while riding the moving walkway between the National Gallery of Art's East and West Buildings. The installation contains more than 40,000 LEDs!
Get a behind-the-scenes look at the preservation of art in the Lunder Conservation Center. It's the first art conservation facility allowing the public permanent access to view the essential conservation work of paintings and other art pieces. Inside, you'll see staff from the National Portrait Gallery and the Smithsonian American Art Museum hard at work through floor-to-ceiling windows.
DC is a celebratory city where festivals take place throughout the year. Check out the events calendar for information on DC's most popular free-of-charge festivals, including the National Cherry Blossom Festival (March-April), the Source Festival (June) and the two-week-long Smithsonian Folklife Festival (June-July).
Take in a low-price play courtesy of Woolly Mammoth Theatre Company's Pay What You Can Performances, offered for the first two shows of every mainstage production (usually Monday and Tuesday). Tickets (two per person) are sold at 6 pm on the evening of the performance.
Cutting-edge architecture and contemporary art displays mean the Hirshhorn Museum & Sculpture Garden is always ripe for a jaw-dropping visit. Check out the Lerner Room on the third floor, which provides stunning views of the DC skyline.
Immerse yourself in Asian art at the Sackler Gallery, located on the National Mall and within walking distance of all of the major monuments. Like all Smithsonian museums, entry is free of charge (its sister museum, Freer Gallery of Art, will reopen with renovations in 2017).
Visit the National Geographic Museum and travel around the world in DC. Enjoy engrossing exhibitions that highlight the diversity of international cultures and natural wonders. Admission requires a fee: adults $11; kids 5-12 $7.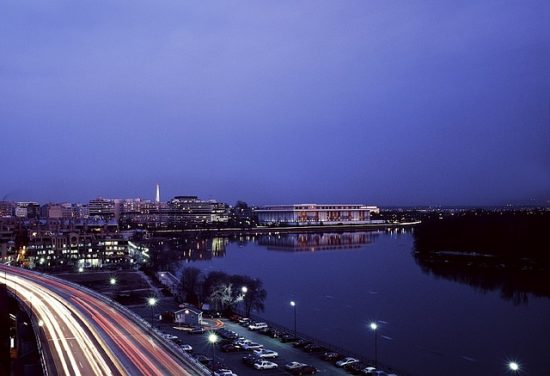 Theater & Performing Arts:
The National Theatre's free performance series Saturday Morning at the National is designed for the whole family. The lineup changes weekly, showcasing puppetry, magic, music and ballet. Seating is limited, but you can reserve tickets starting one week prior to the performance date.
Take in a free performance at the Kennedy Center's Millennium Stage every evening at 6 pm. Acts include everything from performances by the National Symphony Orchestra to poetry slams.
Feel the beat of a local tradition: Head to Meridian Hill Park on Sunday afternoons (weather permitting) to witness the famous drum circle, a fixture in the park for more than 40 years.
National Gallery of Art has concerts featuring acapella singers, pianists, opera music, chamber orchestras and more. Most shows are held in the West Building's West Garden Court (6th Street and Constitution Avenue NW entrance). Seats are available on a first come, first served basis. Check out the schedule to see what's coming up.
Get half-price day-of-show or advance tickets for theater seats at the Kennedy Center, Folger Theatre, Ford's Theatre and more online at TICKETPLACE.org.
At Arena Stage, half-price HotTix tickets go on sale at the box office 30 minutes before curtain. Students get 35 percent off by phone or in person, and patrons under 30 can take part in the Pay-Your-Age program, with tickets available online, by phone or in person.
For a great value at the Harman Center year-round, patrons 35 and under can get discounted tickets to see the Shakespeare Theatre Company's productions in a variety of ways. $25 single performance tickets are available all season long.
Groove to free live jazz at the Smithsonian American Art Museum's "Take Five!" performance series. Performances take place on the third Thursday of each month, and the museum's Kogod Courtyard Café stays open so guests can enjoy beer, wine, and light snacks during the performance.
Signature Theatre puts on first-class plays in nearby Arlington, Virginia, and also serves up a wealth of discount options. Full-time students can enjoy $25 tickets for every performance, while $22 Tuesdays mean you can get $22 tickets to the first two Tuesday public performances of every show's run (enter code TUES22 when ordering online).
Round up a group to see an athletic and unforgettable performance from The Washington Ballet. Groups of 10 or more can save up to 50 percent on productions at the Kennedy Center, Warner Theatre, and THEARC. Visit the ballet company's website for more details.
Restaurants, Food & Wine:
Ben's Chili Bowl is a DC institution. Its iconic storefront is a symbol of the U Street neighborhood and DC at-large. No trip to the District is complete without dining on one of Ben's famous half-smokes, which you can purchase for just $5.95.
Have a delicious meal for less at Old Ebbitt Grill, the oldest restaurant in DC. There, guests can enjoy raw-bar items for 50 percent off during Oyster Happy Hour, every day from 3-6 pm and 11 pm–1 am (until 2 am on Fridays and Saturdays).
Enjoy $2 off select draft beers from 4-7 pm daily at Brasserie Beck. The Belgian hot spot also boasts a seafood happy hour featuring oysters on the half shell for just $1.50 each.
Potbelly Sandwich Shop has locations all over the District, and its flavorful sandwiches, milkshakes, soups, and salads make it the perfect fast-casual pit stop as you explore the nation's capital.
Cava Grill offers a Mediterranean mix customized just for your taste buds – and at an affordable price, too. Three friends started the company in the DC metro area.
Yes, these current salad masters hail from DC. Sweetgreen led the locavore revolution, sourcing all ingredients from nearby farmers for a fresh, unforgettable taste (you'll get it super fast, too). You can build your own salad or try one of Sweetgreen's signature salads; our faves include the Avocobbo and the Guacamole Greens.
Another homegrown gem is District Taco, where taste buds are dazzled on a daily basis. What began as a food truck is now a DC sensation, with multiple locations serving up its high-quality, Yucatan-style Mexican food. Scoop three tacos for $8, and don't forget chips and salsa!
Yearning for classic American flavor? DC can take care of your burger fix with aplomb. Burger Tap & Shake, prominently located in Foggy Bottom and Tenleytown, features the popular Six Buck Chuck. Shake Shack boasts numerous locations in the District, so your craving for one of their delicious burgers coated in Shack Sauce can be satisfied.
Before you catch a game or concert at Verizon Center, stop by the City Tap House for happy hour, occurring every day from 5-7 pm (and late night from 10 pm–1 am on Friday and Saturday). The menu includes $5 select craft beers, $6 house wines and a righteous $7 beer-shot combo.
District Doughnut is waiting for you with its freshly crafted gourmet doughnuts. RareSweets, found inside CityCenterDC, is a bakeshop bursting with cakes, ice creams, sorbets, cookies bars and seasonal drinks. Ice Cream Jubilee is Capitol Riverfront's home for tasty treats.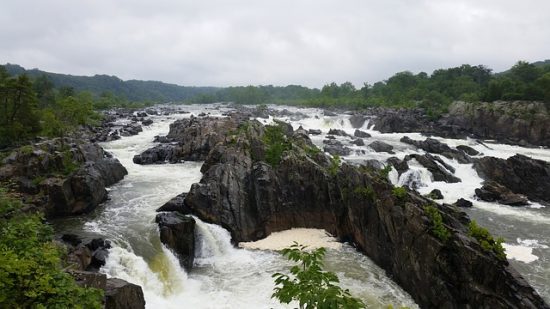 Outdoor Activities:
Head to the Watergate Steps, near Arlington Memorial Bridge, and join the fellow trainers running up and down the stairs, or find a pickup game of volleyball at one of the pits at nearby Potomac Park.
There's plenty of room to run around at Yards Park, which is within walking distance of Nationals Park, home of Major League Baseball's Washington Nationals.
Rent some wheels from Capital Bikeshare or Bike and Roll and ride to Gravelly Point, an area off of the George Washington Memorial Parkway and Mount Vernon Trail, where airplanes zoom by on their way to and from Reagan National Airport.
The S. National Arboretum's Bonsai & Penjing Museum is an exciting, under-the-radar tree garden featuring cared-for bonsais, some of which are nearly 400 years old.
Stroll through the National Gallery of Art Sculpture Garden and admire works from artists like Roy Lichtenstein, Alexander Calder, and Robert Indiana. The garden features seating for visitors and a fountain that turns into an ice rink in the winter. The park also hosts Jazz in the Garden on Friday evenings during the summer.
Enjoy a veritable feast for the senses each Sunday at the Dupont Circle FRESHFARM Market. During peak season, there are more than 30 farmers offering items which include fruits and vegetables, meats, cheeses, fish and baked goods. Samples are always available.
DC's ultimate outdoor mecca is Rock Creek Park, a 4.4-square-mile expanse that includes numerous trails for hiking, biking, and exploring. There's more to like about the park, too, like a nature center, picnic areas, riding stables, tennis courts and Peirce Mill, a historical site.
Grab your hiking boots and join the bikers trekking their way down the C&O Canal Towpath, which traces the Potomac River from Georgetown 184.5 miles north to Cumberland, Md.
Spend just $10 per vehicle, or $5 per person if you go by bike or by foot, to explore nature in Great Falls Park, about a 30-minute drive from DC. The 800 acres of scenic parkland consists of hiking trails, cascading rapids and spectacular waterfalls. Admission is good for three consecutive days, and the park does offer fee-free days throughout the year (check website for details).
Start with the sun behind you at the Grant Memorial (just in front of the S. Capitol), and jog the two miles down to the Lincoln Memorial, passing the Washington Monument and the National World War II Memorial along the way.
African American Culture:
The National Museum of African American History & Culture is located on the National Mall adjacent to the Washington Monument. The museum promises to exhibit the richness and diversity of the African American experience.
The four-acre crescent-shaped site in West Potomac Park on the Tidal Basin was selected for the Martin Luther King Jr., Memorial. President Obama dedicated the memorial on October 16, 2011. The two mountains represent the "Mountain of Despair" reaching for "Hope from Despair," while the space in the middle symbolizes the distance between them.
During the Civil War, more than 10 percent of the soldiers serving in the Union Army were African American. The United States Colored Troops made up 25 percent of the U.S. Navy. As their contributions had not been properly recognized before, Colin Powell and Dr. Frank Smith Jr. provided the leadership behind the African American Civil War Memorial, dedicated in 1998 in the historic U Street neighborhood with stops on the Underground Railroad.
Famed abolitionist Frederick Douglass was born into slavery, but after running away, he became an outspoken advocate who had the ear of American leaders. Years later, Douglass bought his beloved home, Cedar Hill in Anacostia, and lived there until his death. National Park Service offers daily tours.
Situated near Logan Circle, the Mary McLeod BethuneCouncil House is the home of the organizer and national political leader who founded the National Council of Negro Women. Her home is now a National Historic Site where interpreters share stories of her life and legacy. Across town in Capitol Hill, you can also visit a statue dedicated in her honor.
The Thurgood Marshall Federal Judiciary Building is affiliated with the United States Federal Courts. Completed in 1992, it was named for Thurgood Marshall, the first African American on the U.S. Supreme Court.
The Lincoln Cottage at the Soldier's Home provided the Lincoln family a safe haven from the swampy, unhealthy conditions around the White House during the Civil War. President Lincoln spent more than a quarter of his presidency here, where he visited with injured soldiers and worked on a draft of the Emancipation Proclamation to abolish slavery.
The Star-Spangled Banner flag on display in the National Museum of American History was the same flag flying over Fort McHenry in Baltimore on September 13-14, 1814 as the British Navy attacked. One of the flag makers who created and manufactured this flag was an African American enslaved woman.
Martin Luther King Jr. preached his last Sunday sermon before his assassination in Memphis at the Washington National Cathedral. You can tour the cathedral, located in Upper Northwest, and visit its Bishop's Garden in spring and summer.
The National Mall has been the site of many important African American events and marches. March on Washington, The Million Man March of 1995 and the election and reelection of the first African American President, Barack Obama, in 2008 all took place on the National Mall.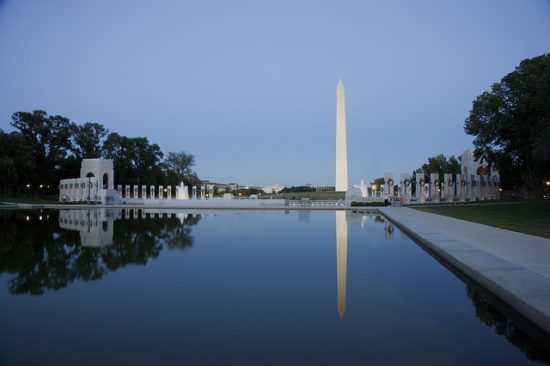 International DC:
Get a taste of Little Rome with a visit to the myriad Roman Catholic institutions located in the Brookland neighborhood of DC, including the Basilica of the National Shrine of the Immaculate Conception, Franciscan Monastery and Garden, the Catholic University and the Blessed John Paul II Shrine. The basilica is the largest Catholic Church in the U.S.
Check out the collection of Russian imperial art and French decorative art at Hillwood Estate, Museum & Gardens. Take a docent-led tour at the National Museum of African Art or wax poetic about French Impressionism at The Phillips Collection.
Get a firsthand look at the beautiful architecture of embassies from around the globe. The two-mile stretch is dotted with many of DC's 175 embassies. During the first two Saturdays in May, many embassies have an open house as part of Passport DC, an international cultural festival.
Go to the Goethe-Institut in downtown DC and learn all about German culture. In addition to language classes, you can find exhibitions featuring work from German artists. Check the events calendar for upcoming exhibitions and programming.
Take pictures at the Chinatown Friendship Archway at the corner of 7th and H Streets NW, then head to Ping Pong Dim Sum for dumplings and drinks.
The nation's capital is a hub for global cuisine. Savor Ethiopian flavors at Ethiopic, or go for Peruvian eats at China Chilcano, a creation of celebrity chef José Andrés. Indulge in creole fare at Acadiana or try Latin-Asian fusion at Masa 14.
If you visit around the Fourth of July, you're in luck! The Smithsonian Folklife Festival, held on the National Mall, serves as a living, breathing museum of cultures. It usually takes place over the last weekend in June and the first weekend in July.
Kick back after a day filled with international exploration with a visit to a beer garden. Affordable German suds flow and authentic sausages are served at Biergarten Haus. At Sauf Haus Bier Hall, in Dupont Circle, you can pair a lager-filled stein with a two-pound pretzel.
Make a trip through Mount Pleasant, a vibrant neighborhood whose eponymous main drag is lined with shops, markets, and restaurants owned by the Salvadoran and Dominican Republic immigrants who've settled there. During warm months, stroll through the Pleasant Farmers' Market for fresh mango, locally sourced popsicles and kombucha.
The Freer Gallery is under renovation until 2017, but its popular Freer and Sackler film series continues on and is hosted at numerous venues around the city, including the National Gallery of Art, AFI Silver Theatre and the National Museum of American History. The acclaimed foreign films shown often have a direct connection to an exhibit the Freer and Sackler galleries and provide in-depth perspectives from Asian cultures.
LGBT:
Revel in DC's famed Capital Pride parade, festival, and concert, held in June. The parade runs from Dupont Circle down 17th Street and ends on 14th Street. Not here during Pride? Check out these events throughout the year.
When the weather's nice, wander near U Street to the patio at Town Danceboutique, where a relaxed crowd shares drinks served by shirtless bartenders. If you're into puppies, visit on Tuesday afternoons for Yappy Hour, when dogs are allowed in.
Visit Dupont Circle, the site of the city's historically gay district. Be sure to stroll the length of 17th Street from P Street to T Street, lined with popular, established bars and restaurants, like Cobalt and Annie's Paramount Steakhouse.
An important symbol of equality in Washington, DC, the Human Rights Campaign "will not stop until lesbian, gay, bisexual and transgender Americans are ensured equality." Show your support for HRC and stop by the headquarters for a new bumper sticker.
The oldest continually operating lesbian bar in the U.S., Phase 1 hosts karaoke, Jello wrestling and drag-king shows with few cover charges. The dance floor may be small, but the crowd is not.
Off The Beaten Path
Make a late-night stop at Kramerbooks & Afterwords Cafe in Dupont Circle to browse conversation-starting titles and order a massive piece of pie. The store also frequently hosts author talks, so check its calendar.
The Luce Foundation Center for American Art (located inside the Smithsonian American Art Museum) hosts Luce Unplugged, a free, monthly concert series that showcases local talent. Thursday shows are tributes to a Luce Center artwork, while Friday shows feature two bands, a cash bar and free drink samples from a local brewery or distillery.
Everyone knows Washington, DC is a seat of power, but did you know it's also home to what was once known as the world's biggest chair? At 19 feet, The Big Chair in Anacostia stands as tall as Lady Freedom atop the S. Capitol.
Visit Eastern Market on weekend mornings to browse the work of local artisans and sample farm-fresh produce and concoctions. Market Lunch's blueberry buckwheat pancakes are a must-try in the market itself.
Take in the splendor of the Robert and Arlene Kogod Courtyard at the National Portrait Gallery and the Smithsonian American Art Museum. When you're done, walk a few steps to see the latest exhibitions on display at each of the free museums, which stay open until 7 pm nightly.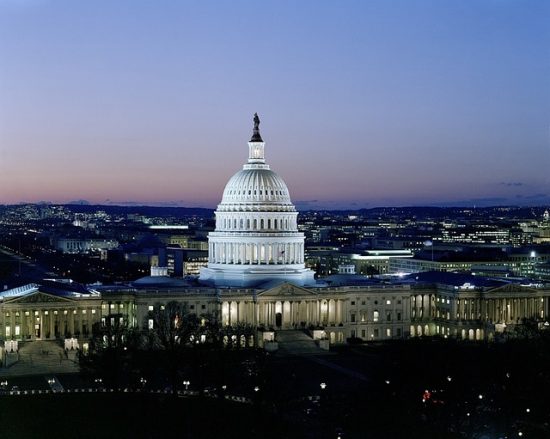 Best of the Town:
Touring the National Mall during the day is delightful, but for a truly magical experience, visit at dusk. That's when the lights come on, bathing Jefferson and Lincoln memorials, as well as the Washington Monument, in an otherworldly glow.
Tour the Smithsonian museums. These are America's museums, so there is no charge to visit them. All Smithsonian Museums have interactive components and unparalleled collections of artifacts.
Descend below the grounds for a guided walk through the breathtaking S. Capitol Rotunda. In addition to the tour, you're invited to watch an orientation film and explore Emancipation Hall.
Take a walk through Georgetown. Originally a key transit point for farmers selling tobacco in the 1700s, the city of Georgetown actually pre-dates Washington, DC by nearly 100 years. There are more than four hundred shopping, dining and nightlife options there.
Take a free tour of the John F. Kennedy Center for the Performing Arts, available in 17 languages. Guided tours depart every 10 minutes, and include a panoramic view of the city from its marvelous Rooftop Terrace.
Located on M Street NW in Georgetown, the Old Stone House was built in 1765 and stands on its original foundation. Today, it's cared for by the National Park Service and is open daily from 11 am- 6 pm.
Founded in 1807, the picturesque Historic Congressional Cemetery became the go-to choice for interment of members of Congress and their families. The 37-acre still-active cemetery is the final resting place for many American luminaries, like composer John Philip Sousa and FBI leader J. Edgar Hoover.
President Abraham Lincoln's unparalleled legacy remains alive and thriving at Ford's Theatre National Historic Site. Across the street, enter the Petersen House, where President Lincoln died, then investigate Lincoln's contribution in the Center for Education & Leadership.
Attend an author's reading and book signing at Politics and Prose Bookstore. This literary institution is Washington, DC's favorite place for discourse, to peruse political tomes and hobnob with locals. The calendar is packed with a variety of voices from all walks of life.
Check out "Live! Concert Series on the Plaza" a free concert series that takes place at the Ronald Reagan Building & International Trade Center.
Finding a DC hotel is no easy process. The area coveres the District itself, as well as parts of Virginia. Maryland is just a stone's throw away and easily accesses many of the sights in DC. The map below is a handy tool to help you narrow down where you want to stay and get booking information.
Disclosure:  This post contains some affiliate links. If you click through to research or buy something, I may receive a small commission. Thank you for supporting Traveling with MJ.
For Pinterest: Pin to your favorite Pinterest board and save money on your Washington DC vacation.