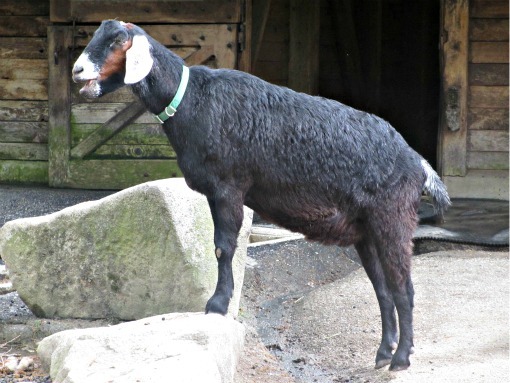 While Seattle may not be fully engaged in Spring, let alone tiptoeing into summer, there's no denying that it's been a lovely holiday weekend.  So with the sun peeking through, I headed off to Woodland Park Zoo, one of my favorite things to do in the nice weather.  Plus, the zoo has a few new exhibits that I hadn't seen yet including Warthogs and the endangered Warty Pig.
First stop was the Family Farm, a kid friendly stop just to the left of the South Entrance.  It's mostly farm animals, like this goat, with a few other animals rounding things out.  I love watching the little kids pet the small animals; for many it's the first glimpse at rural life.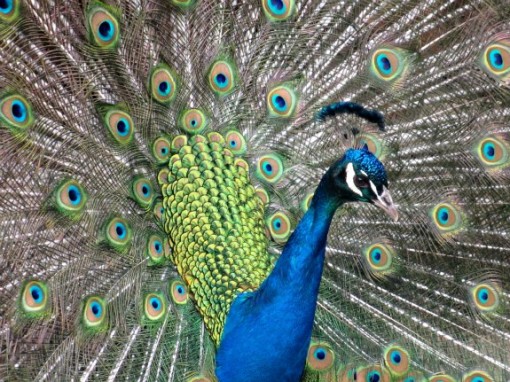 Wandering about the family farm were a few peacocks and pea hens.  This guy spent some time preening before his admiring audience.  These noisy guys just love the attention and always put on a good show.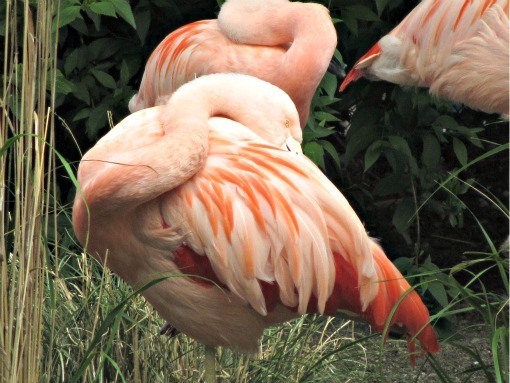 Next it was over to see the flamingos, with a viewing area that allows even the shortest kids to get a glimpse of these awkward looking birds.  It seems like they're spindly legs can barely hold them up, and their ungainly walk made those watching laugh, these guys are always a crowd favorite.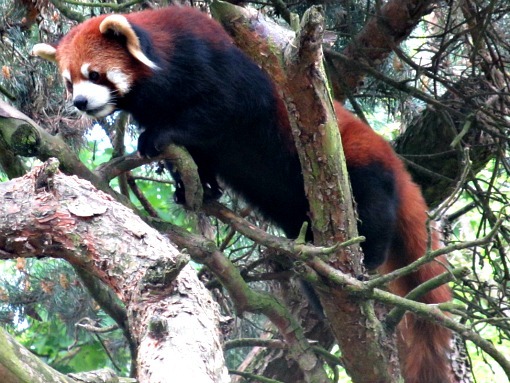 Continuing on, I finally got a glimpse at the Red Panda.  Not really a bear, this charming pair is a specie unto themselves.  Referred to as Harold and Maude (because of their age difference), they were fairly active during our visit.  As a bonus, we were able to catch the zookeeper's talk which gave us a chance to learn even more about the adorable red panda.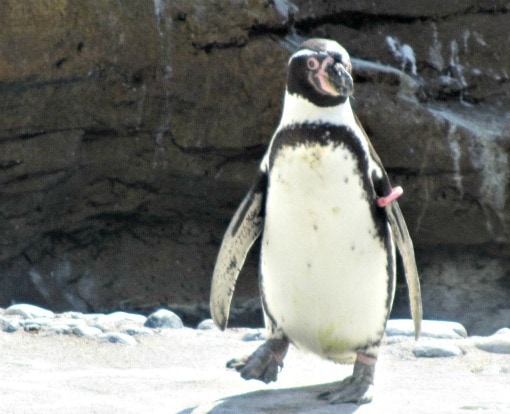 We got to the penguin pool and exhibit right at feeding time.  When the fish came a-calling these guys can a-waddling.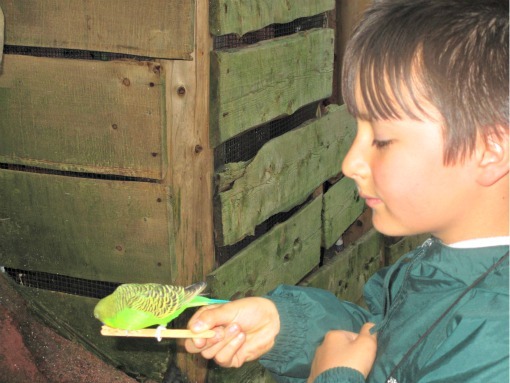 Off to the Australasia section, the first stop was at the Willawong Station.  I stop here every time I visit the zoo – I love feeding the birds – and you never know when one will hop onto the feed stick.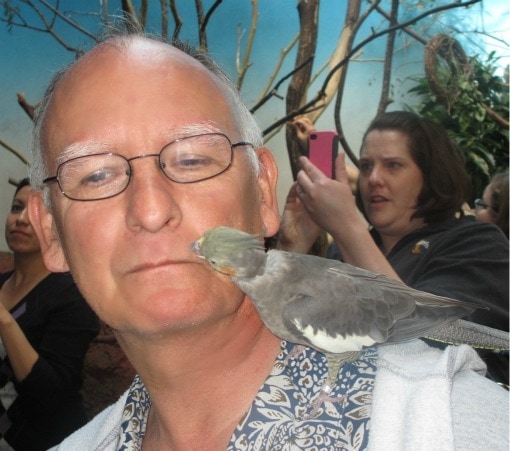 Or swoop in for a landing on your shoulder or head.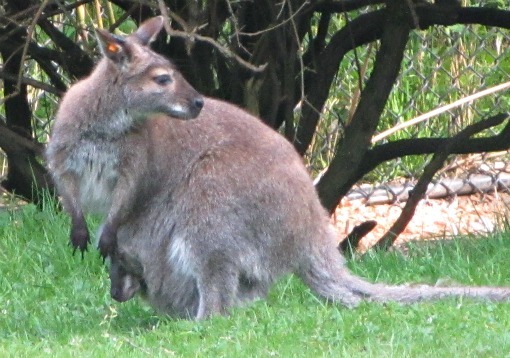 Continuing on through the Australasia exhibit, were wallbies and emus.  A cute little joey spend his time hopping into and around his indoor play, followed by bursts of energy out in the field.  A mama wallaby was casually eating in another portion of the field, and if you looked really closely, you could see a smaller joey sticking its head out of her pouch.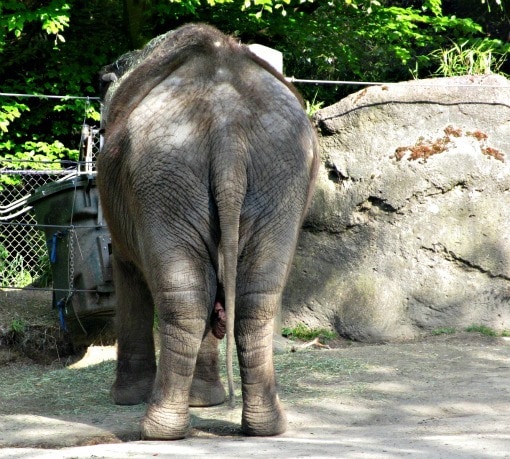 The afternoon finished up with a pass through to look at the oh so cute meerkats, the might komodo dragon, and the tapirs.  We stopped to see the warty pigs from the Philippines, and interesting species that looked like a cross between a large dog, a big, and an anteater.  They were moving too fast to get a photo.  And the final stop for the day – the elephants.