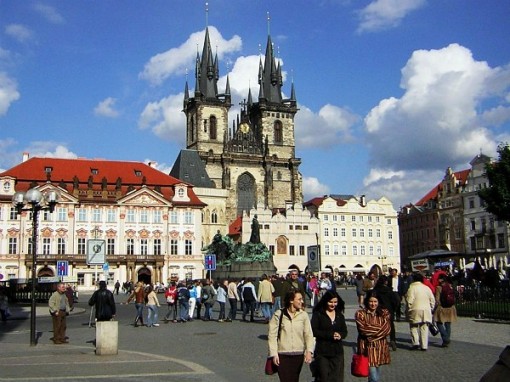 Visiting UNESCO sites is a popular travel activity, and I always look up what sites might be in any area that I'm traveling to.   Whether it's an appreciation for history, a love of natural beauty, or both, there's a UNESCO site sure to appeal to most travelers.  While making summer travel plans, the city of Prague (capital of the Czech Republic) figured prominently on the list for awhile.  So, of course, I went to check out the UNESCO sites in the country to learn which ones might be practical while visiting the city.
There are 12 sites on the UNESCO World Heritage list that are in the Czech Republic, and only one is in Prague.  But when you consider that that one is the entire center of Prague, consisting of the Old Town, New Town, and Lesser Town, that's a pretty impressive site to visit.  The Historic Center of Prague features a number of sights that a visitor won't want to miss:
Prague Castle and St. Vitus Cathedral – the largest castle in the world
Charles Bridge – Crossing the Vltava River between Prague Castle and the Old Town
Old Town – the original settlement of the city and home to the Old Town Square (in photo above), Astronomical Clock, and the Old New Synagogue
New Town – with Wenceslas Square, Charles Square, and several museums
The Old Jewish Quarter – a former Jewish ghetto surrounded by Old Town
If you've got time to make some day trips or weekend getaways from Prague you can take in the remaining UNESCO sites:  the Historic Center of Cesky Krumlov and Holasovice Historical Village Reservation in the South Bohemia region; the Historic Center of Telc and Jewish Quarter and St. Procopius' Basilica in Trebic in the Vysocina region; the Pilgrimage Church of St John of Nepomuk at Zelena Hora, the Lednice-Valtice Cultural Landscape, and Tugendhat Villa in Brno in the South Moravia region; Kutná Hora: Historical Town Centre with the Church of St Barbara and the Cathedral of Our Lady at Sedlec in the Central Bohemia region; Gardens and Castle at Kromenz in the Zlin region; Litomysl Castle in the Pardubice region; and Holy Trinity Column in the Olomouc region.
Prague is the sixth most visited city in Europe, but that is only partly due to its impressive architecture and historic sites.  The city also has a booming arts scene and a burgeoning nightlife scene.  Whether you're exploring the historic sites or going out at night, there's plenty to capture your attention.  While it's no longer the rock-bottom budget location that it once was, it's still a good bargain compared with much of the rest of western Europe.
Pin this to your relevant Pinterest Boards (Travel, European Travel, Prague, UNESCO sites, and more)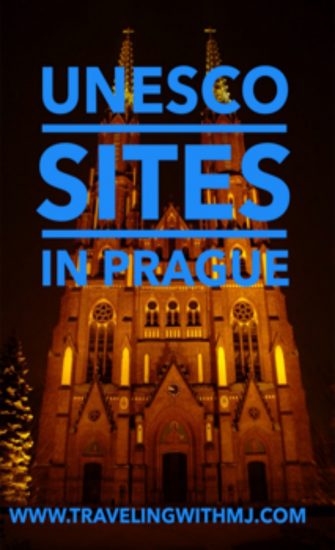 Photo credit: Sokoljan (CC)