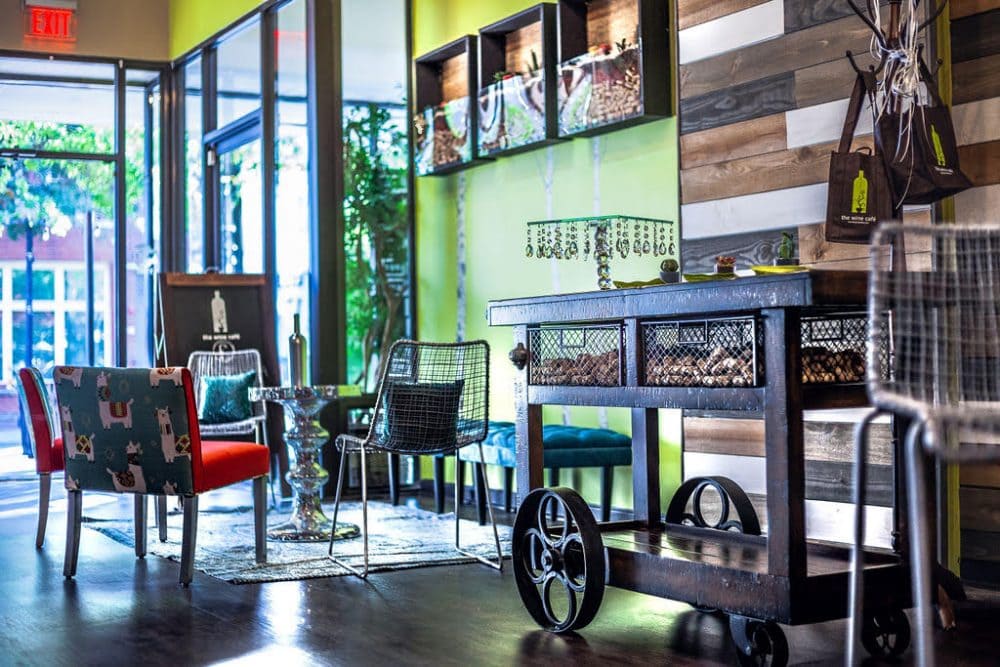 On this virtual wine tasting, we feature Angie Malave from The Wine Cafe in Fayetteville, North Carolina.
Angie chose two wines for the tasting from JOLO Winery in Pilot Mountain, North Carolina, as she felt that these were representative of the fine wine selections made with the state's grapes. We tasted a 2019 Golden Hallows (white) and a 2018 Jolotage (red). These wines are available at The Wine Cafe.
May is North Carolina wine month, so put that on your calendar for future wine travels.
Watch the episode below:
(We had some sound difficulty at the beginning of the episode, but it resolves soon, and we've fixed the problem for future episodes.)
We also have the episode available in an audio format. You can listen directly from the player below. Or, we're also set up on the major podcast player platforms and you can listen and or subscribe to this virtual wine tasting series there. We're currently on:
Now let's talk about the wine!
2019 Golden Hallows
Tasting notes: This crisp, clean, and refreshing. Equal parts of elegance and delicate aromatics offer pineapple, passion fruit & white flowers with loads of Asian pear, freshly peeled apple, and pineapple dancing on the palate. The finish is crisp and rounded with citrus and wet stone. This is a very enjoyable wine alone and also pairs well with shellfish, white fish, chicken, roasted pork, pasta in butter or pesto sauces. This wine should be consumed within the next four to five years to savor the harmonious balance of fruit and acidity.
Our thoughts: While this was a little sweet for my palate preferences, it was fresh with tropical aromas and taste. Tony enjoyed the sweetness with the crisp citrus balance and was a bigger fan. We tasted without food, and I'd like to see if it was balanced with a charcuterie plate or a creamy brie (as suggested by one of the participants) rounds it out a little better for me. This was a hit with our white wine participants.
2018 Jolotage
Tasting notes: This rich and luxurious medium-bodied wine is layered in enticing aromas of cherry, violets, blueberry, mocha & crushed herbs. This elegant wine has a supple and velvety finish with balanced tannins, red fruit, and acid pairing wonderfully with salmon, lamb, rabbit, pork or to be enjoyed on its own. This wine will continue to age gracefully for a decade or more.
Our thoughts: This was a big hit with me, with strong cherry and herbal flavors reminiscent of many of my favorite Washington State red wines. The finish was smooth on its own, and I'd love to pair this with something from the grill to see how that might change things up. Tony liked this red but didn't experience the same bold flavor enjoyment that I did. This wine seemed to be a big favorite of the North Carolina participants; I can see why.
About The Wine Cafe
The Wine Cafe is located at 108 Hay Street (near the Market House) in historic downtown Fayetteville, North Carolina.
Like many businesses right now, The Wine Cafe is operating under restrictions regarding public access and social distancing. Check their website (here) or call for current information about pick up, delivery, visits, and when on-premise tastings will be available.
Save to your favorite wine and travel Pinterest boards