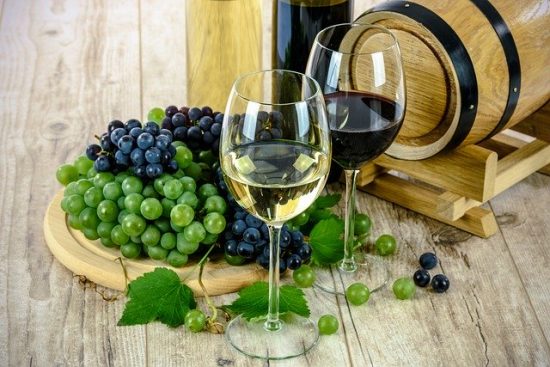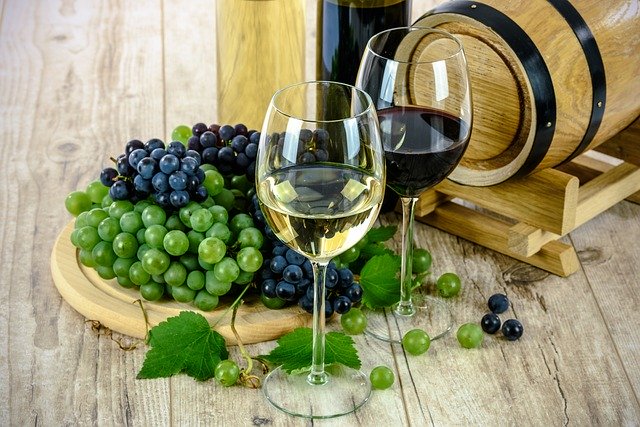 We've got a great line up of guests for our upcoming virtual wine tasting series. Here's everything you need to know if you're interested in participating.
What it is: 
A virtual wine tasting experience presented as a 40-minute live talk show ( (time approximate) hosted on Zoom. The show is free and only requires registration.
How it works:
The main portion of the show will be a discussion with a winery owner, winemaker, chef, restauranteur, shop owner, wine enthusiast, or some other food/wine-related guest.
We'll chat about all things wine and food-related, including the history of a winery, what's happening in the vineyards, tasting tips, how to select wine, food/wine pairings, how to keep a wine journal, wine gadgets and gear, wine tourism, and more. The topic will be tailored to showcase our guest's expertise.
The wines:
The fun conversation will take place while enjoying a glass (or glasses) of wine that our guest has selected. I'll publish information regarding the guest and the wine(s) we'll taste, so your free to pick them up from your local wine store (or order them for a no-contact delivery).
Alternatively, just join us with a glass of your favorite wine, learn about the wine selection(s) of the evening, and decide if it's something you'd like to try after the show. You do not need to have the wines we are tasting to participate in our show.
You do not need to be a wine expert to enjoy our virtual wine tasting. It's designed so we can all learn something as well as have fun. We'll have discounts and prizes, too.
The location:
The show will take place on Zoom, an easy-to-use video conferencing and webinar platform. This virtual format allows everyone to participate while Staying Home, Staying Healthy, yet allows everyone to keep connected in a way that substitutes for in-person get-togethers. You can access Zoom via your computer or phone.
Upcoming Tastings:
The show will take place on Thursday evenings, from 7-7:40 pm, Pacific Daylight Time.
Here's the line up of upcoming shows and wines. You can attend as many shows as you wish; each requires a separate registration. Feel free to share the registration link with friends.
October 8th – Wilson Creek Winery, Temecula, California. We'll be tasting: 2018 Tank 15 Zinfandel; 2017 Family Reserve Petite Sirah; and a Meritage. Wines are available direct from the winery (tell them it's for the Traveling with MJ Tasting). Registration open here. You do not need the wines to attend, but you do need to register (free).
Past Tastings:
Brad Binko, owner and winemaker at Eternal Wine in Walla Walla, Washington. Brad also owns a sister label, Drink Washington State. For our tasting, Brad has selected three wines: 2018 Drink Washington State White Blend, 2016 Eternal Foundation Syrah, and 2018 Eternal Bliss fortified Syrah. If you want to get these wine for the tasting, you'll need to order direct from the winery as they only self-distribute locally. Watch or listen to the episode here.
Jennifer Lutter, owner (with her husband, Jeremy) of Country Heritage Winery and Vineyard in LaOtto, Indiana. They have also have a tasting room in Nashville, Indiana. Jennifer has selected two wines: 2019 Traminette, which showcases the Indiana state grape, and a 2016 Marquette. Watch or listen to the episode here.
Angie Malave, owner of The Wine Cafe in Fayetteville, North Carolina. The Wine Cafe offers a curated selection of wine, hand-picked by Angie, and is a combination tasting room and wine shop. The wine selection is from JOLO Winery, a 2019 Golden Hallows (white), and a 2018 Jolotage (red).  Watch or listen to the episode here.
Josh and Jodi Roznowski, owners of Smoky Rose Cellars in Walla Walla, Washington. For our tasting, Jodi has selected three wines: 2019 Viognier, 2019 Stinger71, and 2018 Reserve Granache. Read all about it here.
Penny Sadler (wine educator) and Matteo Bolla, the third generation of the founding family of the Voldo vineyard. We tasted the Valdo Marca Oro Prosecco DOC Brut. Read, watch, or listen here.
Akash Patel, owner of Akash Winery & Vineyard in Temecula, California. Akash chose three wines for our tasting, 2018 Parlez-Vous Sparkling Rose, 2018 Dreamville Syrah, and 2017 Cabernet Sauvignon. Read, watch, or listen here.
Oak Mountain Winery. (Temecula, California). We tasted the2016 Syrah and 2016 Sauvignon Blanc. Read, watch, or listen here.