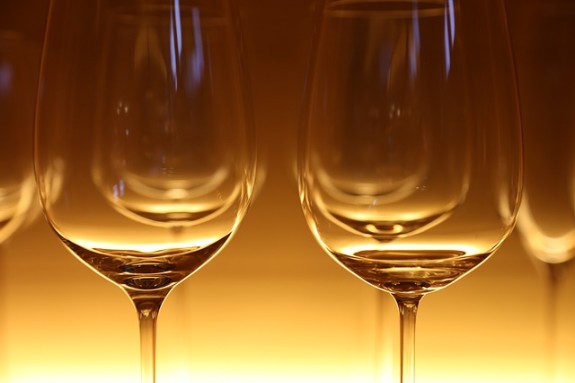 Some of the finest wines in the world come from Italy. These Italian wines are often associated with refreshing tastes, are wonderfully complementary with food, and evoke warm Mediterranean memories. I can't help but think back to past visits to Italy every time I'm sipping an Italian wine. We're heading back to Italy soon, and I can't wait to discover new favorites.
The country is full of delicious wines – from large producers to smaller local wines – but one wine area that is too often overlooked is the wines of Sicily.
Sicily is the largest island in the Mediterranean Sea and its warm climate and fertile soils make it a perfect place for native grapes and wine cultivation. According to Sicilian wine history, Sicily is also the first Italian region to study Oenology – the study of wine tasting. Wine is deeply embedded in Sicilian culture and history. And there's a volcano, too. You'll need a car to fully explore Sicily – and you are going to want to fully explore the island – you can check out rates here.
Sicilian wines span the breadth of selections, so you're sure to find something you'd like to try or add to your collection.
In this Sicilian wine guide, we'll take a closer look at the history, culture, and specifications for wine-growing in Sicily, share some tasting notes, and hopefully get you started on a journey to discover your favorite Sicilian wine. (This tasting guide will be updated as we find new bottles to share.)
Sicily's Wine History
When you think of Italian wine, you may think of Sangiovese or Vernaccia from Tuscany, or perhaps an Amarone or Prosecco from the Veneto. However, in Sicily, you'll find wines leaning toward the fruitier side of flavor, all part of the wonderful terroir created by the volcanic soils of Mount Etna.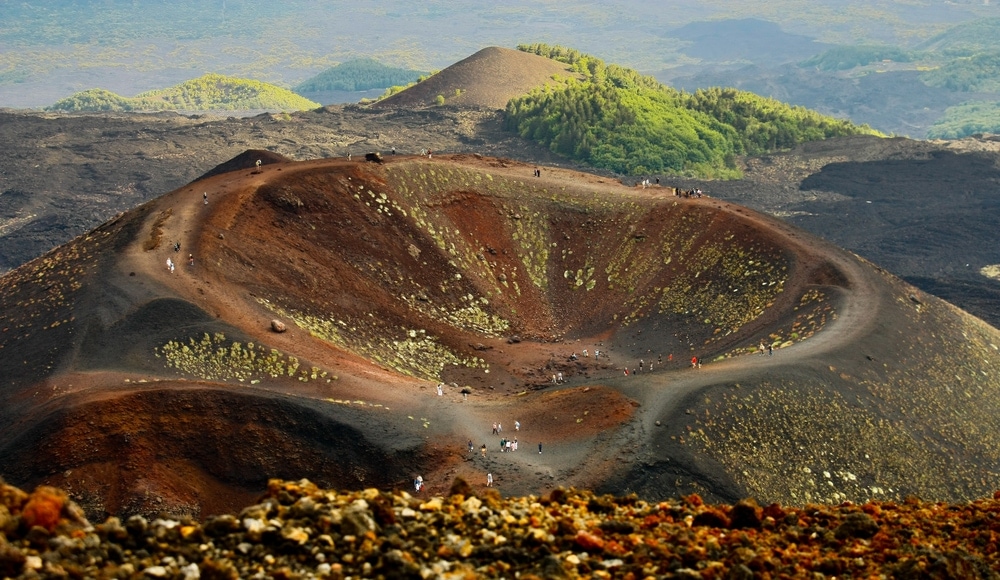 Fun Fact: We climbed Mt. Etna many years ago. Tony made it to the top, I didn't. Read about it here.
Typically, the wine grown in Sicily has a sweeter, and more fruit-forward and floral flavor than wines from mainland Italy. That's true for the varietals as well as the fortified dessert wines like Marsala.
Because of the dry climate and nearly year-round sunshine with moderate rainfall, Sicily has the perfect environment to grow grapes for wine. Likewise, the arid temperatures prevent rot and mildew from taking hold, especially in areas along the coast that enjoy a coastal breeze. It's also why most of the wine-growing regions in Sicily are along the coast.
Like the rest of Italy, Sicily's wine culture dates back centuries. In 4000 BC, when the Greeks settled in Sicily, they brought with them their winemaking techniques, which the Romans were quick to adopt. It is said that the great Julius Caesar even preferred a Mamertino, a wine produced in Messina, Sicily, over wines from the mainland.
When the Romans took over, the wine production boomed in Sicily, and they began exporting wine to other Roman-occupied areas such as Gaul (France), Germany, and Spain.
Over the centuries, many civilizations have taken rule over Sicily, the Byzantines, Arabs, Swabians, and Normans, some have tried to eradicate its wine production. All have failed. It wasn't until the Spanish took over Sicily, though, that the viticulture improved and they restored exports back to the levels from Roman rule.
For 200 years, the Aragonese ruled Sicily and the island's economy prospered. Wines in that time had a very high alcohol content, so they were often used to blend with other wines from regions they exported to.
In the 1880s, wine production in Sicily was badly affected by a poisonous insect called Grape Phylloxera, which heavily damaged the vineyards and caused an economic crisis. However, Sicily pulled through it and continues to make high-quality wine to this day.
How can you tell if a wine is of high quality?
While it's said that the best Sicilian wine is the one in your glass, there is a little bit more science and history to this wine region. In the 1960s, in a bid to recognize the standards of wine in Italy, the DOC designation for wines was introduced.
DOC stands for Denominazione di Origine Controllata or Denomination of Controlled Origin in English. The highest quality of wine is designated as DOCG, which stands for Denominazione di Origine Controllata e Garantita, or Denomination of Controlled and Guaranteed Origin in English. Having DOC or DOCG status on your wine is like having Italy's seal of approval for the best wines in the region.
The regulations for each DOC and DOCG wine are very complex, and wine producers must follow very strict guidelines, including the recipe for blending different grape varieties, the production area, wine color, style(s) of wine, alcohol content, and the maximum/minimum proportions. In Sicily, there are 23 DOC wines and only one DOCG.
Due to the popularity of wine in Sicily since ancient times, most of the island of Sicily is occupied with vineyards for producing wine. However, only a few heritage regions have DOC or DOCG status and put Sicilian wine on the map.
What Are Sicily's Best Wine Regions?
Broadly speaking, there are five main geographical regions in Sicily that produce wine. Each of these regions is located across Sicily's expansive coastline.
Messina
Messina is located on the northeast side of Sicily. There are three areas that produce DOC wine in this region: Mamertino, Malvasia delle Lipari, and Faro. Mamertino and Malvasia delle Lipari are the most common areas that produce Sicilian white wines. In these regions, wines tend to be golden yellow in appearance, with an aromatic scent.
Malvasia delle Lipari is where you will find the best sweet Sicilian wines. These are usually produced on the archipelago of the Aeolian Islands, especially in Salina. Like most sweet wines, Malvasia is typically enjoyed as a dessert wine after meals.
Mamertino comes from one of the most ancient areas to produce wine, dating back to 50 BC. Rumor has it that this was the favorite wine of Roman Emporer, Julius Caesar. The town of Milazzo is a very popular wine-growing area in Mamertino, producing produces both red and white wine.
Faro is known for its DOC red wine. The grapes used in Faro are the original grapes that were started along the hills around Messina. They are primarily Nerello Mascalese (45-60%), Nerello Cappuccio (15-30%), and Nocera (5-10%) grapes.
Mount Etna
Also on the North East side, just below Messina, is the Mount Etna region. The wine produced in the Mount Etna region is known for its minerality (most likely resulting from lava flows) and high acidity. In recent years, wines from this region have become more popular in the United States.
The climate in the Mount Etna region is quite different in comparison to other regions in Sicily. Its high altitude, volcanic soil, and snow-capped mountains offer a nutrient-rich environment. The area also has intense sunlight all year round and receives 50% more rainfall than other regions. As a result, the mountain's grapes, usually Nerella Mascales for red and Carricante for white, have a very defined flavor.
At lower altitudes, where the weather is warmer, the Nerella Mascales grapes often taste stronger and heavier. Grapes that are grown at higher altitudes, where the acidity in the soil increases and the air temperatures plummet, usually taste more taut and vivacious.
What makes this region unique is the variety of wine it produces – different altitudes, soil variations, and temperatures create different flavor profiles, concentrations, and textures of wine. It is said that no two wines from the Mount Etna region are the same, so wines here appeal to those who appreciate the singularity and diversity of wine, rather than consistency.
Siracusa
Siracusa is located in southeast Sicily and is one of the most historical regions to produce wine. During ancient times, Siracusa was used as a trading point for shipping wine to Greece, Africa, and other parts of Italy. Historically, this region is known for its production of White Muscat, a sweet dessert wine that has been in production since the Greek era in 734 BC.
The city of Noto is one of the largest producers of wine in the region and in recent years has expanded beyond dessert wines. Now, this area is known for creating dry, red table wines as well. Typically, wines from this region are made from Black Avola, Syrah, and most commonly, Nero d'Avola grapes.
Vittoria
To the southwest is the region of Vittoria. Here, the climate is lower in elevation but higher in temperature, which makes it a prime red wine region. This is the location of Sicily's only DOCG wine.
Typical grapes used here are Nero d'Avola and Frappato grapes, both quite floral and aromatic. There are two qualities of wine in this region, Rosso and Classico. The Rosso must be aged for around eight months, while Classico wine must be made from grapes grown in the traditional area of Vittoria and have been aged for at least 18 months.
Wines from this region are cellar-worthy. and will improve with age.
Marsala
To the northwest is Marsala. Marsala wine is a fortified wine that can be either dry or sweet. It is made in a similar fashion to sherry, and it's very vibrant in flavor and has a high alcohol content. The city of Trapani has the largest wine production area in all of Sicily.
This region often uses Grillo grapes, a white grape that has been used in Sicily for centuries. However, there are 10 varieties of grapes that are permitted by DOC, including the red grapes Nerella d'Avola and Nerello Mascalese.
When it comes to making Marsala, the blending system, known as a solera, takes several years to complete. There are five age categories in total, they are: fine (one year), superiore (two years), superirore risverva (four years), vergine/soleras (five years), and vergine/solera stravecchio (10 years). Much like port, another fortified wine, each category has a different color, hue, sugar content, and category (dry or sweet), which is noted on the bottle.
Wine from Marsala is great for cooking as it tends to be richer and bolder than traditional table wines. Add a splash to a robust sauce or enjoy it after your meal as you would a port or brandy. Chicken marsala anyone?
Types of Sicilian Grapes Used for Wine
Italians are very proud of their wine history, and perhaps even more so in Sicily. There's a fierce island pride, and residents consider themselves Sicilians first and Italians second.
Red Wines of Sicily
In Sicily, the most commonly used red grapes are Nero d'Avola, Frappato, Narella Cappuccio and Nerello Mascalese.
Nero d'Avola is a grape that brings a deep color, structure, and depth to a wine. It is often mixed with Frappato, with either 50% or 70% Nero d'Avola as the base. The Frappato grape adds aromas of red berries, strawberry, and cherry, with hints of licorice and leather.
Nerello Mascalese is often used as a blending partner with Narella Cappuccio and is common in the Mount Etna region. For DOC wines, blends must contain at least 80% Nerello Mascalese, with a maximum of 20% Nerello Cappuccio.
Other red grapes that are often used in Sicily are Syrah, Nocera, and Black Avola.
White Wines of Sicily
The most popular white grape in Sicily is Catarratto, which is sometimes blended with Carricante. Grillo and Inzolia grapes are also used to make white wine in Sicily.
Catarratto is the most widely planted grape and it produces full-bodied wines with hints of citrus fruits such as lemon, wild orange, and citrus blossoms. Because its taste is quite sharp, it is often blended with other grapes to soften the flavor.
Carricante is a dry, mineral-laced white grape, often found in the Mount Etna region. It is sometimes blended, but it can also be bottled by itself. Carricante wines are often citrusy, with hints of honey and anise and a touch of saline.
Grillo is the most traditional white grape used in Sicily. It is often used as a base grape for fortified wine in Marsala, along with Inzolia and Catarratto.
Inzolia is another grape used to make fortified wine. It has a crispy, dry taste and a nutty aroma. It is also widely used in Tuscany DOC wines.
Finding and Tasting Sicilian Wines
During our 18 months of non-travel, we finished building our wine cellar. We've had architect plans for it since we first built the house, but it never became a priority to finish it up. Hard to believe that two wine lovers would put this off for so long.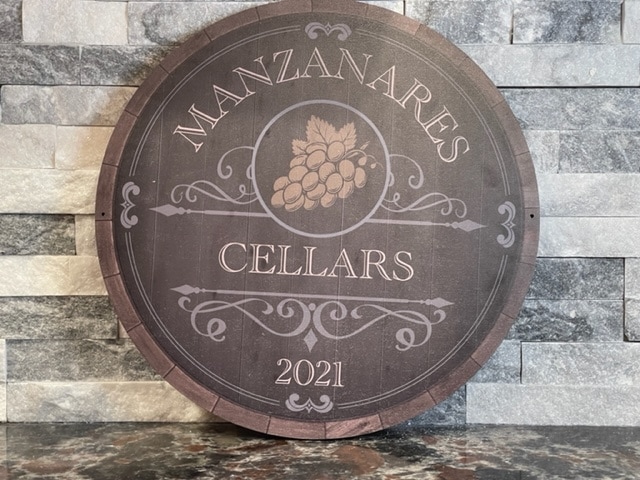 We wanted to have good storage, an attractive look, and turn it into a great place to house and share our wine. We're drinkers of wine and want to build a small collection of 400-500 bottles. We patiently cellar for optimum flavor, enjoy researching wine pairing options, but don't view wine as an investment. Knowing how we approach wine will help you interpret our tasting notes below.
After finishing the wine cellar, we began the task of inventorying (we found the best way to manage our inventory is the paid version of Cellartracker), organizing, and racking the wine. After doing that, we looked for holes in our collection – there were a lot of them – and quickly realized that we didn't have any Sicilian wineries represented. Northern Italy? Yes. Southern Italy? Yes. But that Mediterranean island that we visited many years ago? Not represented.
But where to start? Since Sicily is well known for its indigenous grape varieties, that seemed like the way to go. Still a bit overwhelming, so fortunately we had a wine representative contact us about trying some affordable, yet tasty, Sicilian wines.
Two wineries were represented, Duca di Salaparuta, based near the coastal capital of Palermo, and Corvo, located in the heart of Sicily. Here's the line-up for our tasting (I've included estimated pricing, although it varies widely based on location).
Duca di Salaparuta Colomba Platino Insolia ($19)
Tasting notes: This crisp white has notes of lemon, apples, and peaches with subtle salinity from the coastal influence. Ideal pairings include shellfish, vegetarian meals, and fruity desserts.
Our thoughts: We weren't familiar with Insolia grapes, so it was a treat to try something new. I liked this. I wasn't sure at first, but giving it a chance to warm up a bit (we originally tasted it too chilled), I found that the flavor and aroma matched up and were a good match with some grilled shrimp. The char from the grill may not have been the best choice, although we loved it, and next time I'd like to try it with some steamed mussels.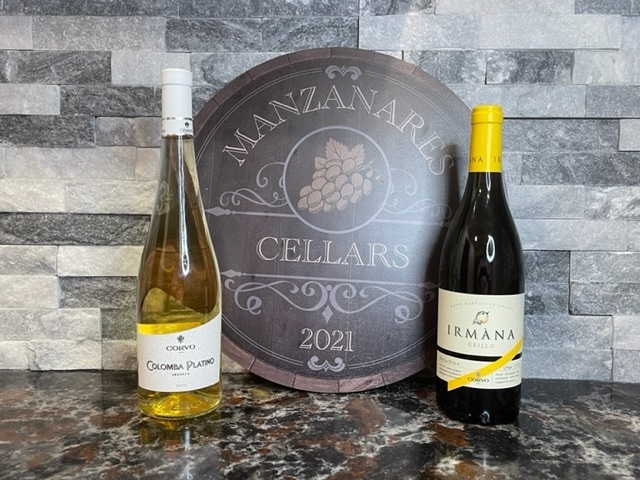 Corvo Irmana Grillo ($14)
Tasting notes: A dry white wine with aromas of citrus and the Mediterranean Sea. Perfect pairings with this bottle include mozzarella cheese, strawberries, and sourdough bread.
Our thoughts: Another grape, grillo, that I wasn't familiar with. Tasted this with an assorted cheese plate. We both liked it, but didn't love it. I don't know if a different food pairing would have moved the needle for us.
Duca di Salaparuta Colomba Platino Nero d'Avola ($19)
Tasting Notes: Balanced with notes of spices, cherry, and black fruits, this signature Sicilian grape yields wines with subtle tannins and a velvety finish that pair well with almost anything. The perfect dinner would include spaghetti and meatballs with chocolate cake.
Our thoughts: This was our favorite of the group, and a grape we were familiar with (tasted it a lot when we visited Sicily). Good flavor, the cherry came through, and it went well with a charcuterie board and a pasta dish. This could cellar for a couple of years, and I'd love to have a few bottles for a vertical tasting.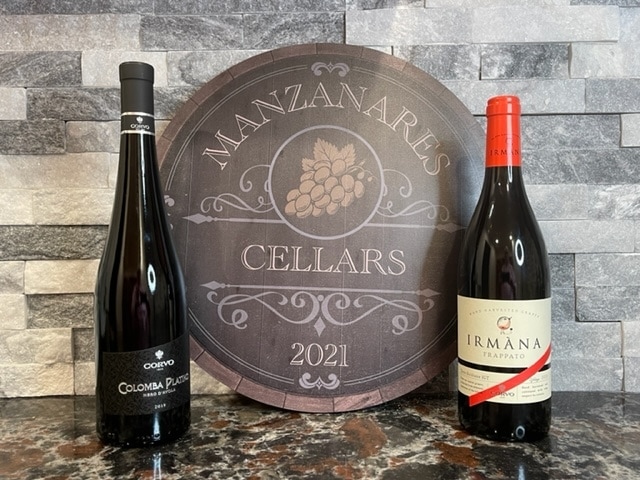 Corvo Irmana Frappato ($14)
Tasting notes: Light floral and red berry aromas. The Irmana Frappato pairs well with pork, linguine, and cherry tomatoes.
Our thoughts: Both of us prefer a more robust red wine. This was a little thin and florally for our preferences. If you're tentative about the bolder red flavors, this could be a good one to start out with. We drank this while burrowed in watching a movie.
As we taste more Sicilian wines, I'll be adding them to this list. If you have any favorites to recommend, get in touch.
For Pinterest
Save this to your favorite Italy and wine travel board!