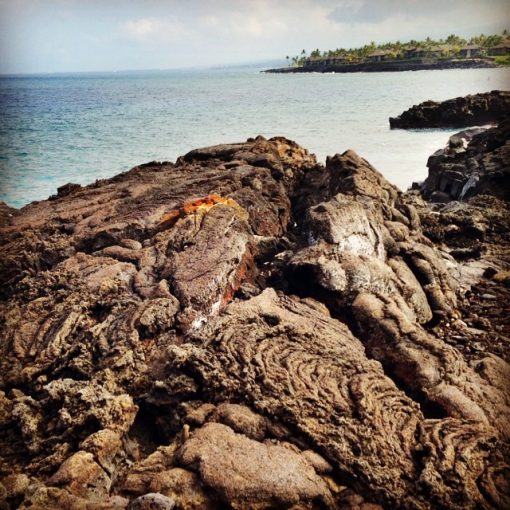 Hawaii. Our 50th state is comprised of 137 islands, although only six of them are typically vacation destinations. We tend to think of Hawaii as a fly-and-flop destination, we fly in, flop on the beach or by the pool, and spent our days relaxing in the sun, often with a drink in hand.
After going there a number of times, you may want to venture off the beach and out of the bar. When it's time for that, my recommendation is to take time to learn more about the story of Hawaii, the stories and histories of multiple cultures over hundreds of years.
From the indigenous Hawaiian culture, which was the first to mālama ka 'āina ("care for the land), to the Chinese, Portuguese, Japanese, Filipino, Okinawan and Puerto Rican citizens who began arriving in the mid-19th century to work on Hawaii's sugar and pineapple plantations, Hawaii celebrates the diversity of its population year-round at festivals, events, museums and exhibits, activities and tours, and in the daily lives of its residents.
I've spent countless days on the various islands of Hawaii. I can check off about half of these experiences, while others remain on my to-do list for a future visit.
Here are 15 ways to experience the "real" Hawaii.
1. Attend the Prince Lot Hula Festival – The festival features two relaxed summer days of hula kahiko (ancient style hula) and hula 'auana (modern style hula) from local and off-island hula schools. If you think you know what hula is like, this festival will show you how wrong you are. It's a celebration of dance, music, and Hawaiian culture.
2. Spend a day at one of Hawaii's many culture-specific festivals – The Maui Matsuri, Korean Festival, Filipino Fiesta, Hawaiian Scottish Festival and Highland Games, and similar fests offer a glimpse at the people, food, history and arts of Hawaii's myriad cultures. You'll likely be amazed at Hawaii's melting pot, in ways that you never expected. And it's a lot of fun, too.
3. Participate in a summer evening bon dance – Everyone is welcome to join the dance and sample tasty local Japanese comfort food at these annual celebrations honoring the spirits of family members who have passed away. You'll find them hosted on summer weekend evenings at Buddhist temples statewide.
4. Get lost in Bernice Pauahi Bishop Museum – A few hours in this 126-year-old Oahu museum's massive collection of Polynesian scientific and cultural artifacts offers an exhaustive glimpse into Hawaiian history. It's been awhile since I've been to the Bishop, and this is a good reminder that it's long past time to go back.
5. Learn Portuguese stone-oven baking at Kona Coffee Living History Farm – Roll dough for Portuguese sweet bread then help bake it, old-school style, in a traditional wood-fired stone forno at this Kona district coffee estate first homesteaded in 1900.
6. Visit the National Park Service historical parks, sites and trails – Hawaiian history and culture is shared in the locations that shaped them, with many sites now part of the National Park Service. Visit: Pu'uhonua o Hōnaunau and Kaloko-Honokōhau National Historical Parks, Pu'ukoholā Heiau National Historic Site, the Ala Kahakai National Historic Trail, and Hawaii Volcanoes National Park on Hawaii Island; Haleakalā National Park on Maui; and Kalaupapa National Historical Park on Molokai. I most recently visited Hawaii Volcanoes National Park and loved it – you can read about it here – and I'm not sure why I hadn't made it there before.
7. Experience Chinese New Year in Honolulu's Chinatown District – The biggest Chinese New Year celebration in Hawaii takes over this downtown district each January or February with parades, street fests, great food, lion dances and firecrackers.
8. See the Pacific Rim come to Hawaii at the Honolulu Festival and Pan-Pacific Festival – Two big annual Oahu events welcome the arts, cuisine and cultures of Pacific Rim neighbors, while celebrating Hawaii's host culture and ethnic mix.
9. Step back in time on a docent tour of Hawaii's Plantation Village – A story-filled walk through the period-authentic multi-ethnic residences and structures of this replica early-20th-century sugar plantation village. Located on Oahu, it's like taking a step back in time.
10. Celebrate King Kamehameha the Great – The Hawaiian Islands' first king and founder of the Kingdom of Hawaii is celebrated each June with statewide events, including a now century-old Oahu floral parade.
11. Get some Hawaiian cultural knowledge at the Kauai Mokihana Festival – The mission of this weeklong fest is simple: offering all attendees diverse opportunities to learn about Hawaiian language and culture through hula, music and inspired talks.
12. Discover Lanai's non-pineapple history at Lanai Culture & Heritage Center – You'll learn about the fruit's early 20th century domination of Lanai community and labor, and the isle's lesser-known ranching, geological and Hawaiian cultural histories.
13. Purchase a ticket to a Hawaii food festival – There are few better ways to sample in one location how the Islands' diversity of cultures collectively shaped the definition of Hawaii cuisine than culinary fests like the Hawaii Food & Wine Festival, Mealani's Taste of the Hawaiian Range, and many more. This is one of my favorite things to do – be sure to bring your appetite.
14. Visit the Monarchy-era structures of Downtown Honolulu – Iolani Palace, Kawaiaha'o Church (known as the Westminster Abbey of Hawaii), Hawaii Mission Houses, and Ali'iōlani Hale (home of the King Kamehameha V Judiciary History Center) were constructed when Hawaiian royalty governed island life. Each provide a window into Hawaii's history.
15. Road trip to the ranching town of Waimea – The paniolo (Hawaiian cowboy) town is home to a heritage center and working ranches ready to share Hawaii Island's fascinating and longtime place in U.S. ranching history.
Pin this to your favorite Pinterest boards and have it handy for planning your trip to Hawaii. And remember, you can follow me on Pinterest here.