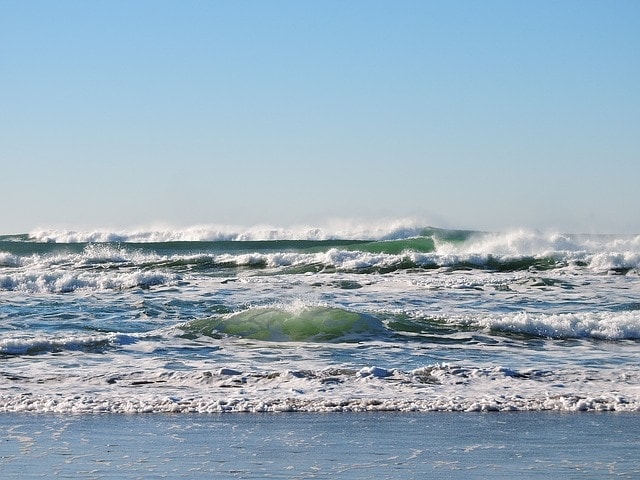 Irvine, California, is located in the center of Orange County, just 45 miles south of Los Angeles and 90 miles north of San Diego. The center of the city is only seven miles from the
.
While its main activities were once missions, cattle grazing, and agriculture, today it's the 8th largest city in the U.S. and is one of the nation's largest planned urban communities. In 2017, Irvine has been named the 10th  "Best City to Live in America." (Niche) and #3 on the list of  "10 Happiest Cities in the United States" (WalletHub). Yet, many travelers have still not heard of it directly, instead confusing it with neighboring Anaheim or lumping it together under the label of Orange County.
John Wayne Airport (SNA) is located less than five minutes from the majority of Irvine's hotels and is served by both commercial and commuter airlines.
Here are 5 fun facts about Irvine, California:
Irvine has 54 miles of off-street bicycle trails, giving residents and visitors a chance to enjoy its warm climate.
Irvine hosted the first on the West Coast in 1953.
More than one-third of the entire City of Irvine is permanently preserved as parks, natural open space, and trails.
Visitors have lots of reason to visit Irvine (Angel Stadium, Disneyland, and Knotts Berry Farm to name a few), so there are plenty of people to book up 4,447,536 hotel rooms.
Comedic actors and are from Irvine.
If you're looking for information about things to do in Irving, you can find that here. And for hotel information and booking, you'll find recommendations here.
Do you know any fun facts about Irvine, California?
For Pinterest:  Irvine might not be on your to-visit list right now, so pin it to your favorite Pinterest board and keep it handy for your next Southern California travels.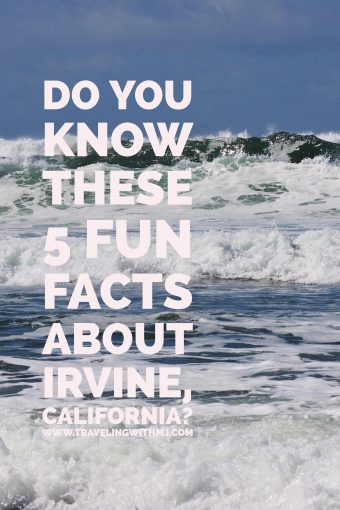 Disclosure:  This post contains affiliate links. Clicking through for additional information or to make a purchase may result in a small commission being paid to us at no additional cost to you. By doing so, you help support this site. Thank you.