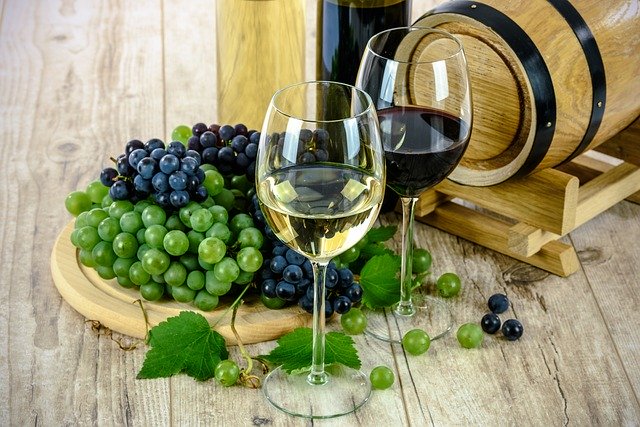 When I think about traveling in France, food and wine are at the top of my list of things to enjoy. From simple peasant fare to exquisite fine dining, my mouth waters thinking about the choices. It's been awhile since I visited France for longer than making a connection at the airport, but I still have fond memories of delightful combinations of food and wine.
You can enjoy this experience with minimal effort. Arm yourself with some basic wine information, hone in on a destination or two, maybe even limit your "research" to one or two types of grapes.
For your consideration, I suggest seven places to sip wine while you're in France:
Toast a special occasion with champagne in Champagne. Champagne is not just a delicious sparkling wine, it's a legal term that can only be used for wine made with grapes from this area and in a way consistent with very specific rules and regulations. Why not have it at its source?!
Enjoy mâchons, a traditional charcuterie brunch dish of Lyon silk workers, accompanied by a Beaujolais (made primarily from the Gamay grape) in Lyon. Historic Lyon is a UNESCO World Heritage site, so you can soak in history along with sipping your red wine. History and wine? Merci!
Savor terroir on a vineyard in Provence. Provence produces over a thousand types of wine. It's primary grape variety, Mourvedre, is used in red and rose wines, and is often blended with Grenache and Cinsault. You may find the aroma or taste of the wine reminds you of the wild lavender grown in the region. Sip and savor.
Splurge on a Burgundy in Cote d'Or, home to the most famous and most expensive Burgundy wines. The northern half of the region is almost exclusively reds, with the south producing a mix of red and white. You can't go wrong with a premium Meursault or Montrachet, two delicious wines from the Burgundy region. Ahhhh, heaven on earth.
Drink up the Rhone wines on a European river cruise. The Rhone Valley produces both red and white wine, so you might want to try a Syrah or Viognier or Chateauneuf-du-Pape. Private wineries in the area also produce sparkling and fortified wines from the diverse varietals available, with resulting blends sold only locally. Try it all. All!
Enjoy the Bordeaux reds on a fabulous estate. Bordeaux is home to some of my favorite reds — enjoy Cabernet, Cab Franc, Merlot, Malbec, and more. Oh sure, there are some whites to be found here too, but they are mostly too sweet for me. Claret is the term used in the U.K. to refer to Bordeaux reds, but regardless of what you call it, you may never want to leave.
Drink anything at all in Paris. Oh, City of Lights, somehow you make even the youngest of reds and the rawest of whites seem tasty.
My top recommendation, however, is to enjoy the moment. Savor the experience as much as the food and wine. The experience is as much about enjoying life as it is about what's in your glass or on your plate.
Do you have a favorite spot to sip wine in France? Or a favorite French wine that you'd like me to try here at home? Sound off in the comments.
If you want to do some wine tasting in France, here are some value luxury tour ideas.
Pin this to your favorite boards on Pinterest.