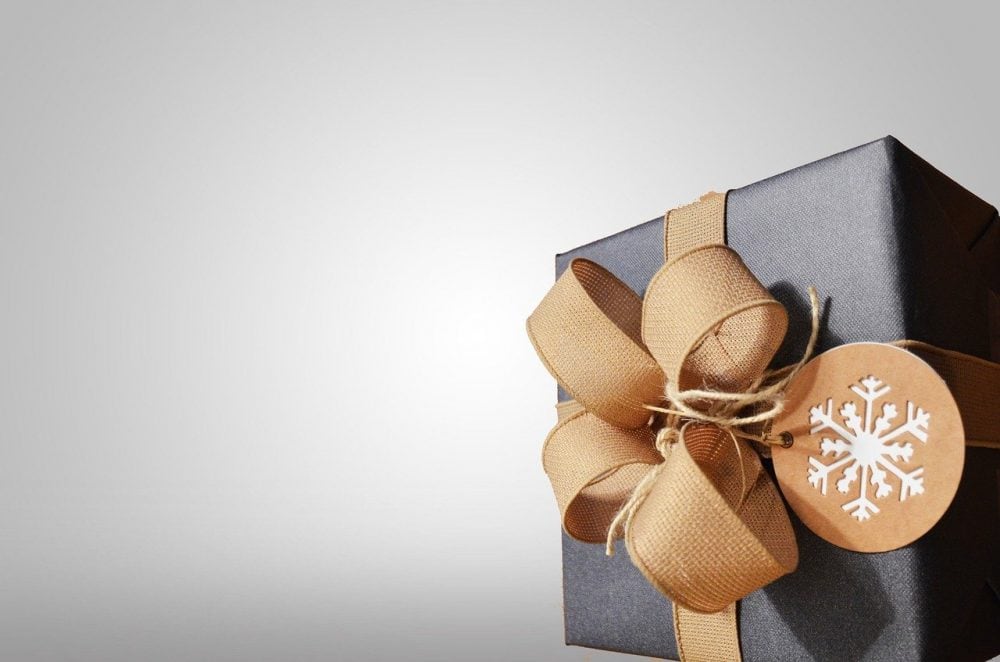 I'm a big fan of the "you don't need more stuff" philosophy. I have everything I need, and a good portion of the things I want. I no longer feel that "things" define who I am, my values, or worth.
Over the last year or so, we've been trying to take more things out of the house than bring into it, and while we haven't always been successful, we've definitely cut down our conspicuous over-consumption.
So why, you might be asking yourself, is a Holiday Gift Guide appearing on Traveling with MJ? Fair question.
This holiday gift guide represents goods and services that I either use regularly or are on my personal shopping list – it's an assortment of needs, wants, and splurges. These are things that make my business, travel, and home life simpler, easier, better. Any item on this gift list is one that I would love to receive, and although many are travel-oriented, there are solid choices for the armchair traveler as well.
I pass the list on to like-minded readers because I think you will enjoy these items as much as I do. The prices range from around $10-500, so it won't break the bank to take this list shopping whether you're buying for yourself or someone else on your holiday gift list.
In no particular order, here's are my gift recommendations for our 2019 Holiday Gift Guide:
Please note that many of these recommendations include affiliate links which may result in some financial remuneration coming my way.
Kindle e-Reader
This has been on my recommended gift list for years. I'm an avid reader and got tired of lugging around books all the time. Don't get me wrong, I love the feel of a hardback book in my hand, but my arms and back don't miss the weight of packing a stack of them when I'm traveling. I carry my Kindle with me at all times – in my purse, backpack, or carry-on luggage. I use it every single day!
There's a wide range of prices, depending on the features you're looking for. I have both the Paperwhite and the Kindle Fire and Tony has a Fire as well. Be on the lookout for Black Friday specials, it seems like Kindle products always show up on the specials.
Along with the Kindle itself, you'll want a cover to keep it from getting scratched and to protect your reader. If you're shopping for someone who already has a Kindle, a gift card will let them purchase some books on the must-read list.
Note that most libraries have e-books to lend. I get most of my e-books through my local library – avid readers know how expensive the habit can be – and now only make purchases when I absolutely cannot wait to read the latest best-seller.
Another option is a Kindle Unlimited Reading subscription. In varying subscription lengths ranging from 3-24 months (at $10/month), your reader will have access to millions of books to choose from. This also includes unlimited audiobooks from Audible as well as magazines.
Another option for book lovers, who just don't seem to have time to sit down and read, is a gift subscription to Audible. Available in three, six, and twelve-month gift subscriptions (around $15/month), this offers three audiobooks each month.
Planners & Calendars
As much as I rely on my digital calendar for keeping track of travel, appointments, and schedule, when it comes to planning out the upcoming year, goal setting, making notes, and dreaming big, I rely on a paper planner. For the last few years, I've been using a customized version from Plum Paper. You can choose your cover color, style of calendar, select special planning sections, personalize it with your name or monogram, and tons of other features. Take a look at them here.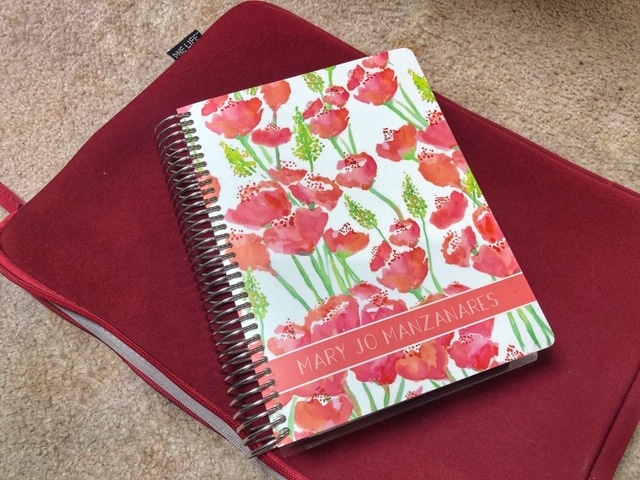 I don't need to replace mine this year, I got an 18-month planner last time I ordered, but I've got my eye on their new folios and stickers (see them here) and think they are going on my wish list.
Email or message me for a coupon code for a 10% Plum Paper discount.
I've made personalized calendars with travel photos and given them to the group of friends that we've traveled with. All you have to do is find the photos that you want to use, edit them to make sure they're perfect, and then work your way through the online editor to put your calendar together. This very personalized gift has always been a big hit. You'll want to get going on this right away as personalized gifts are specially printed and will take a little bit longer for production and shipping. More info here.
Since we're talking about personalized gifts, you can also turn some of your fabulous travel photos into other products – note cards, photo books, coffee mugs, and more. I have photo books that I made from a group travel project and enjoy the memories. Get creative!
Electronic Gear
I travel with a bag full of electronic gear – from a camera and all of its accessories to my phone, Kindle, and laptop. And all of those gadgets have cords and cables and chargers which, over the years, I have occasionally left at home. If I'm lucky, I can find what I need on the road. When I'm not so lucky, I'm carrying around a heavy and expensive paperweight.
I have multiples of all of these, and most travelers do (or wish they did), so help your favorite traveler stock up on necessities and stay organized. Here are a few of my recommendations for a practical and appreciated gadget gift. (I own most of these.)
Another handy device that I discovered years ago, and it has paid for itself many times over, is a mobile hotspot device, commonly referred to as mi-fi. About five years ago, I bought a Skyroam mi-fi device and used it on a trip to Japan. It powered my laptop, my phone and the phones of my fellow travelers, and allowed us all to keep in touch with home for a fraction of the price we were expecting. I relied on it heavily.
Technology changes with the speed of light and I knew it was time for an upgrade. A couple of months ago, in anticipation of our upcoming trip to Europe, I bought the new Skyroal Solix X. With a variety of data plans ranging from day passes to monthly subscriptions, the Solis X can provide unlimited data for 10 devices. We typically augment the complimentary wi-fi we get at our hotels and on our cruise ship with day passes from Skyroam and the combination provides great connectivity at a great value.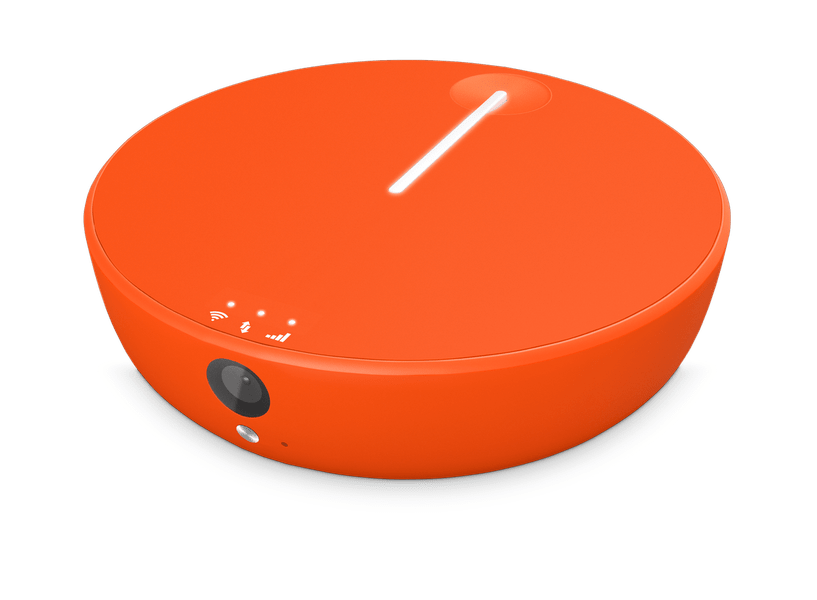 You can learn more about the Skyroam Solix X and get a 20% discount here. You'll also find a full explanation of the various coverage plans and pricing to decide what's the best fit for your situation.
Maps
When I'm traveling, I rely on maps and directions on my phone, but there are times when I take a printed map along as well. I also rely on the maps in my favorite travel guides from DK Eyewitness. I especially like their Top 10 guidebooks that have recommendations based on themes. We've purchased and relied on these guidebooks and their maps for many of the trips we've made this year, including Paris and Boston.
I've also used some specialty maps from RedMaps for large city navigation. These maps include lots of landmarks that help in getting around in an unfamiliar city. They include restaurants, hotels, theaters, museums, attractions, parks, shopping, and other landmarks directly on the map. That means I don't have to refer to different guides to first get an address and then figure out where that is.
While I don't think they're necessary for every destination, they've been a big help in large cities. The books cover several destinations, we've recently used Paris and Manhattan, so check to see if they're covering your next trip.
I received a wall map as a gift a few months ago and need to get it framed and on the wall. We'll scratch off the destination we've visited and it can serve as a fun reminder of where we've been. It's memory-evoking.
Etsy has some nice versions of wall maps, including those with scratch-off and pushpin options. This one has more than 10 000 cities and places represented.
Clothing
Clothing is often difficult to buy for someone unless you know them well. One person's fabulous fashion is another's ugly Christmas sweater. There are a few brands that I consistently rely on for clothing that is consistent with my personal style, of good quality, and that travels well.
I like the clothing from TravelSmith and have spent the last year serving as an ambassador for them. You can read more about that here.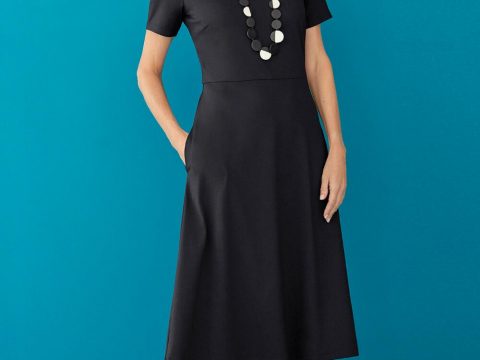 Their indispensable short sleeve dress is always packed when I travel. I have it in black and it makes the perfect little black dress that I can dress up or down. It's taken me all over Paris, from daytime sightseeing to evening dinner, numerous conferences and meetings, and is easily paired with a TravelSmith sweater (I have it in red), a scarf, or statement jewelry. It rolls up small in a suitcase, is easily laundered – even while traveling – and is one of those multi-purpose travel items that I wouldn't want to be without.
A few other go-to clothing items for me are a soft pashmina (a lifesaver on chilly planes), a warm packable jacket (I have this one in cranberry), a set of long underwear, and I have numerous pair of Pajamagram pajamas (I frequently get them as gifts and wear them as loungewear as often as sleepwear).
Luggage & Bags
Luggage can be as personal of an item as clothing is, so for gift giving, it helps to know your recipient's preferences. I like a 4-wheel roller, preferable hard-sided. Other people swear by duffels, backpacks, roller hybrids, or two-wheel rollers. Also, take into consideration how heavy the bag is when it's empty. I own lots of luggage but have clear preferences for travel.
The Tumi Just in Case Tote is always in my bag. It folds up into a small square and I slip it into my luggage as an extra bag for the return trip – "just in case" I decide to do a little shopping. While it is a simple tote and doesn't provide any padding or protection for what's inside it, I make sure to wrap up any fragile items and have never had a problem. I've also used it as a carry-on for electronics and gadgets, but prefer something with a little more structure for that use.

Our go-to backpack is a Wenger model – we've had it for years and use it regularly for plane travel – and when we want the convenience of a backpack, but want to pack like a standard bag, we go with our CabinZero bag (you can read our review here). For road trips, you can't beat the ebags Cooler Jr (read our review here, although it now has a new name) which is perfectly-sized for one or two people. The larger version would better for a family or larger group. Flight Attendants use them to pack food for their multi-day trips and swear by the convenience and effectiveness.
Tony has used this Dopp Kit for years, although it's probably time for a replacement. He uses a passport cover similar to this one and I currently have my eye on this one. I want something a little more colorful and I like all the quotes on it.
We occasionally have the need for a larger bag, and use this 30″ bag from Samsonite. Ours is purple, a color from a season a few years ago. For a spinner carry-on that is still sturdy enough to stand up as a checked bag, we use this one, again in colors from a previous season. I also use my Travel Pro Crew bag, but miss having four wheels in a spinner.
Toiletries & Health
Since I travel so often, I have duplicates of everything that stay packed so I don't forget cosmetic or toiletry items. It was a bit spendy to get to this point, and I did it a little at a time for some of those expensive makeup products, but I'm glad that I did.
Travel really dries out the skin, especially if you are of a certain (ahem) mature age. I got turned on to Caudalie products on a trip to Paris and have been hooked since. There's no place that I've seen them as inexpensively priced as in France, but if that trip isn't in the cards, I've found them fairly priced on Amazon. A good second choice is Kiehl's.
Hair appliances can take up a lot of room, but for longer trips, I have to take them with me. My hairdryer and flat iron are both ready to be replaced and I have my eye on the Dyson hairdryer and styling set, but – gulp – the price tag makes me gasp. As an alternative, I may stick with my Chi products.
If you're shopping for someone who does a lot of international travel, remember to find something that is dual-voltage.
While I don't pack a full first aid kit for traveling, and perhaps I should, I do have a few never leave home without items.
I have Biofreeze for pain relief in nearly every formula – cream in individual packets, roll-on liquid, and gel. I first used Biofreeze at my chiropractor's office and it's been a lifesaver on many trips (including our Burgundy cruise this summer). It won't solve a serious problem, but it provides relief for the twisted back or sore shoulder that I often get when traveling.
First aid might not seem like a sexy holiday gift, but a nice bag stuffed with these goodies in a practical gift for a traveler.
Services & Subscriptions
If your traveler is interested in starting a blog, Bluehost is a good choice for someone just starting out. For someone going pro, a more robust alternative is probably needed. I use managed WordPress hosting from eHermits, a small company owned by a friend (tell them I sent you).
A CLEAR subscription helps travelers go to the front of the line at airports, a time saver that everyone can appreciate. Combined with TSA pre-check, which is also a part of the Global Entry Program, it makes airport wait times the shortest they can possibly be. CLEAR uses biometrics (eye and fingerprints) to identify travelers rather than reviewing documents. A lot of travelers might not justify the personal expense, but it's a great splurge of a gift. Get more info here.
If you want to instill a love of travel in young children, the Little Passports subscription taps into curiosity about the world. We gave a year's subscription to a family member and he loved it. There are now many more choices than when we subscribed, the World Edition being the closest to what we gave as a gift.
An annual plan with TrustedHousesitters gives your favorite traveler an opportunity to travel the world staying at homes where a housesitter or pet sitter is needed. Stays may be short or long, but for a period of time sitters really do get to live as a local.
We've traveled for sporting events and concerts, often scrambling for tickets. Superstar Tickets makes it easy to find tickets, at non-scalper prices, even at the last minute.
And the Rest
If you have the budget and personal knowledge, travel itself makes a great gift. A plane ticket, a getaway weekend, a hotel gift certificate, theme park tickets, CityPASS, or even a cruise will all bring a huge smile to the traveler on your gift list.
Happy and safe travels in 2020!
Pin for later!