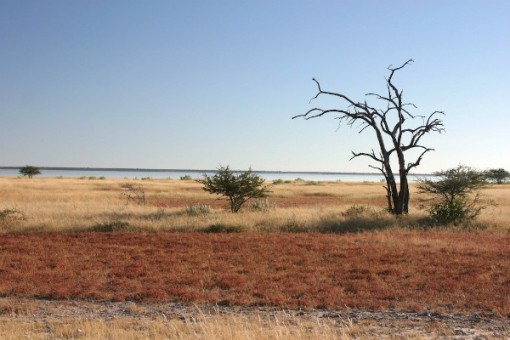 When you're thinking about places for an African safari, Namibia might not spring to the top of your mind, but after a little research you'll realize that this coastal country offers a near perfect blend of wildlife eco-tourism and adventure.  Namibia is a major destination for visitors looking for a wildlife and eco-tourism experience, and with 26 parks and reserves you can choose from a structured guided safari or a self-drive adventure.
Here are three of the top spots for wildlife in Namibia
Etosha National Park
The most famous of the wildlife parks is Etosha National Park (in photo top), which translates to "great white place of dry water." It is located in the northern region of Namibia, and is a savannah with large herds of game including various types of gazelle, antelope, zebra, wildebeest, and buffalo.  And where you'll find those animals, the circle of life tells us that lions, cheetahs, and leopards aren't too far away.  Etosha is also home to both black and white rhino and elephants.  With the major game ticked off your to-see list, don't forget the rest of the wildlife – over 114 mammal species have been found here – including the endangered Puka wild dog.
Etosha, unlike many African game reserves, does not offer its own guided safaris.  If you want a guided experience, you'll need to arrange through a private lodge or tour company.  Self-driving visitors can choose to stay in one of the camps inside the park and tour during the day.  The park is open from sunrise to sunset, and all visitors must be secured away after dark.  The best time to visit for wildlife viewing in May-September.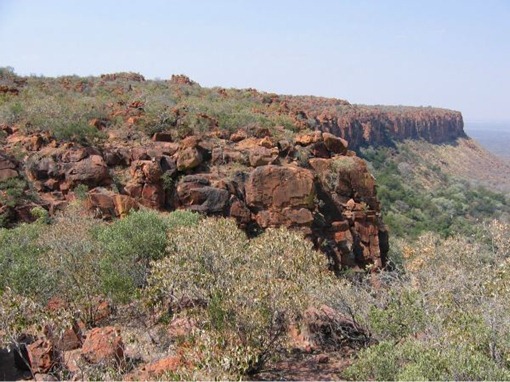 Waterberg National Park
Located in central Namibia on the Waterberg Plateau, the park is largely inaccessible, making it the perfect home for endangered species.  The plateau overlooks the plains of the Kalahari, and is home to the black rhino, white rhino, wildebeest, antelope, buffalo, cheetah, and more.  Over 200 species of birds call Waterberg home, including black eagles and the country's only breeding colony of Cape Vultures.
There are a couple lodges and camps inside the park that should accommodate your travel style, with other options a short drive away.  The plateau offers beautiful scenery with a couple of self-guided bush walks, and a couple longer hikes for the more spirited.  This is a great stop for those on a self-driving vacation.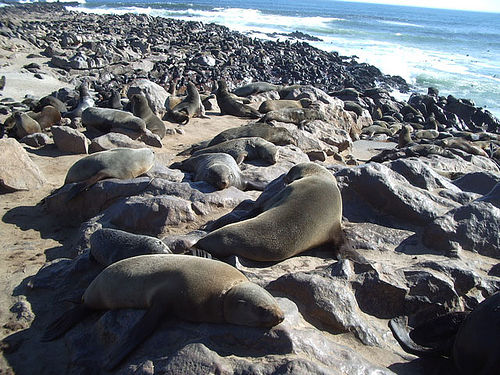 Cape Cross Reserve
It's easy to forget that Namibia is a coastal country after focusing on the wildlife of the interior, but it is just as well known for its coastal wildlife, and most specifically as the breeding home for the Cape fur seal.  The area is large, noisy, and smelly, especially during November and December, where a couple hundred thousand seals are there.  You can hear the seals from anywhere nearby, but to see them you'll head for a walkway constructed of recycled plastic. It is wheelchair accessible.
There are no accommodations within the park, this is way too smelly of a place to stay for very long, so Cape Cross is best done as a day trip.  The park is open from 10 am-5 pm daily.  For planning purposes, keep in mind that the male "bulls" come ashore in mid-October to stake out their territory.  Birthing occurs in late November and early December.
While most tourists visit Namibia for the wildlife, it has also become known for it's extreme sports, most notably sandboarding, 4×4-ing, and desert runs. The coastal cities also offer fishing, kayaking, wind surfing, kite surfing, and other water sports.  You can get information about these, and plenty of less extreme sports, from your hotel in Namibia.
Photo credits: Dr. Thomas Wagner (Etosha); Harald Supfle (Waterberg); bettyx1138 via flickr (Cape Cross)
NOTE:  This post was sponsored by My Destination Info; the opinions expressed are those of the author.