Memorial Day weekend is the official launch of summer for many people, and despite the high gas prices and still sagging economy (or maybe because of them), this is likely to be a summer of car trips. Whether its a long holiday weekend away, or a week or two on the road, car trips can be an affordable vacation.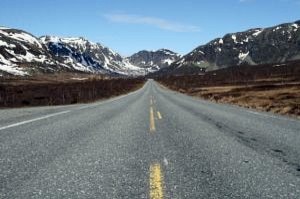 Before you head out on the road you'll need to make sure that your car is in good working order.  A properly working vehicle is always important, but making it a priority before a vacation can help prevent unpleasant surprises while out on the road.  From well-working brakes and properly inflated tires, to properly aligned headlights and working windshield wipers, this is the time to go through your car maintenance checklist. If you're traveling with your family, it's also a good idea to have some road trip games ready to fight off any restlessness.
Because stuff does happen, putting together a basic car kit can help get you through road emergencies or mishaps that might occur.
To keep in your glove box:
Car registration and insurance papers (usually required by state law)
Vehicle owner's manual
Maps
Flashlight with extra batteries
Pre-paid telephone calling card (in case you're in an area with no cell coverage)
A few dollars in change (comes in handy for tolls as well as for a pay phone or vending machine)
Copy of your AAA or other auto club card (I usually keep this in my wallet, but it's probably more useful in the glove box)
Waterless hand cleanser
Small towel (for cleaning up spills or wiping down windows)
To keep in your trunk:

Spare tire, properly inflated, and the tire jack, and wrench (most people have no idea if their spare tire is properly inflated and capable of being used)
Change of clothes, shoes (especially if you're usually in heels), and a pair of work gloves
Ice scraper (move it into the glove box if it's wintertime)
First Aid Kit
Duct tape (the universal "McGyver" fix all)
Jumper cables
Spare fan belt
Another flashlight and extra batteries (you may want to consider a larger work light)
Small tool kit
Empty gas can (never put a full can in your car)
Blanket
Bottled water (you can drink it or use it in your radiator)
Snacks (a few power bars or some other non-perishable food items can take the edge off if you're stranded for awhile)
Outfitting your car with these items will prepare you for most roadside mishaps or emergencies. Now all you have to do is pack up the car and hit the road.
Did I miss any of your must-have items for a road trip?
Photo credit: SXC