Bucket lists have gotten a bad rap, too often seen as a rush to check off experiences without any thought or meaning. I don't think of it that way – perhaps because I've always been a list maker. My travel bucket list doesn't represent a race to accomplish, far from it. Some of the items on my list are practical and will eventually be checked off. Others are beyond my current budget and abilities, but a girl's gotta dream. so they're on the list.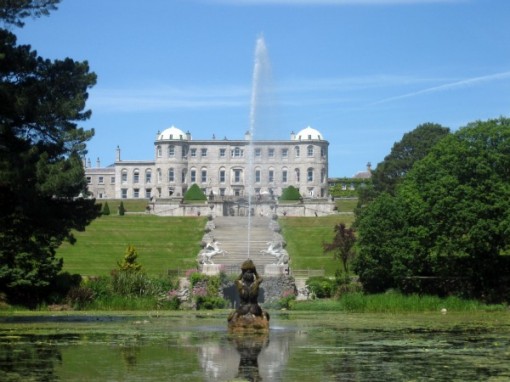 I haven't updated my list for two years, so it's time. Here are the items that have been crossed off in those two years. There aren't a lot, so no one will be accusing me of racing through the list.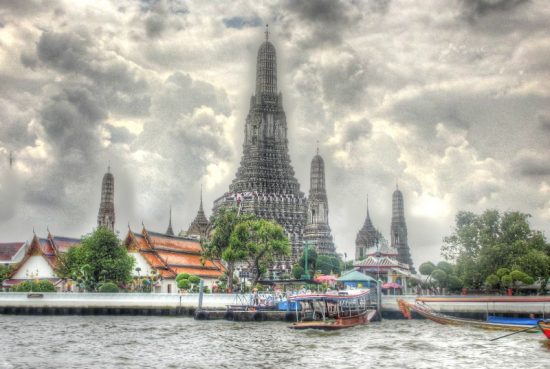 Ride in a gondola in Venice – This was changed to a motor boat because of conditions existing in Venice when I was there. Checked off in June 2011.
Visit Quebec City – I was drawn to visit Quebec City by its reputation as the Paris of North America. The visit didn't disappoint. Checked off November 2011.
Speak Spanish in Barcelona – This was modified to speak Catalan, the language spoken in this region of Spain, and while I stumbled about with it, I gave it a go. Checked of September 2012.
Visit Brussels – On my list because it's the capital of the European Union, I visited and checked this off in March 2013.
Drink beer in Berlin – I did a lot of this when I was in Berlin for ITB. Thanks to friends Rick Calvert, Patti Hosking, and Chris Gray Faust for encouraging it.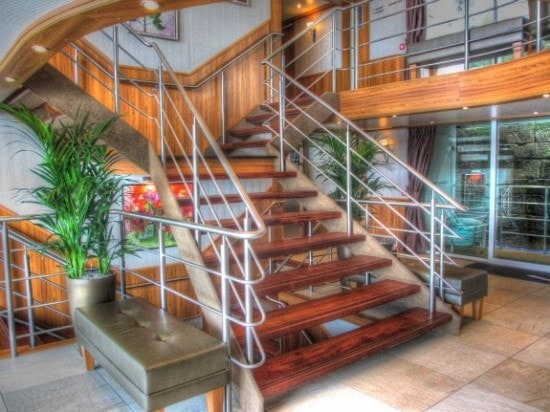 River cruise in Europe – I've done many ocean cruises, but wanted to wanted to branch out and try a slower style. This opportunity came up with an invitation from friend Chris Gray Faust and an inaugural sailing out of Antwerp on the River Splendor. Checked off March 2013.
Visit Amsterdam – This was should have been done earlier since Amsterdam is a major hub in Europe, but my travels somehow have missed it. This was the ending location of the river cruise and I had a day and half to explore. Checked off March 2013.
Drive around Ireland – This was done in the week following TBEX. Checked off October 2013.
Massage in Thailand – Originally I thought it would be a beach massage, but when I had the opportunity to experience several different kinds of massages in Thailand, I modified the list item. They were all heavenly. Checked off November 2013.
Ride an elephant – This item is being removed from the list as a result of learning more about how these beautiful beasts are often mistreated and abused in order to please tourists who want to ride. A big thanks to Diana for helping me learn more about this. Removing this from my list is more in keeping with my values.
With those checked off, it's now time to add a few more things. Remember, my limit is 100 items, a combination of general destinations as well as specific experiences, and a mix of domestic and international locations. And, perhaps the hardest one, no self editing – the list reflects my interests as of today. And, if you read the entire list, you'll see some pretty basic things that I just haven't gotten around to. Yet.
MJ's 100 Travel Bucket List
Malta
Iceland
Cuba
Safari in Africa
Visit the White House
Turkey
Visit a lighthouse in Maine (and eat lobster, too)
Montgomery, Alabama
Greece 

March 2014

Go to a Red Sox game in Boston
Visit the Everglades 

June 2015

Visit the great pyramids in Egypt
Transatlantic crossing by ship sailing into New York Harbor
London
Go to the top of the Empire State Building
Wine tasting in the Finger Lakes
Molokai
Trace some roots in Madrid
Nashville, Tennessee
Enjoy a weekend on Cape Cod
Tunisia
Barging in France
Wear a fabulous hat at the Kentucky Derby
See the polar bears in Churchill, Manitoba
Press olives in Italy
Spend a weekend on the Jersey shore
Galapagos Islands, Ecuador
Sunbathing on Daytona Beach
Buenos Aires
Ride a camel
Spend a weekend on a dude ranch
Providence, Rhode Island
Gibraltar
Stay in a room on stilts over the water somewhere in French Polynesia
Montreal
Enjoy chili in New Mexico
Driving trip in Wales
Learn to cook Cajun/Creole food in Louisiana
Swim in the Dead Sea
Sleep in an Ice Hotel
Morocco
Catalina Island
Spend a week at the Golden Door spa
Eat at Rao's in Harlem
Sardinia, Italy
Ride in a blimp
Paddleboat cruise
Make wine in Argentina
Barbados
Vacation on a houseboat
Sail in the British Virgin Islands
Gettysburg
Have a signature scent formulated in Paris
Experience the First Class treatment on Emirates
Savannah, Georgia
Take a train ride across the United States
Yellowstone and Old Faithful
Take a cooking class in Italy
Charleston, South Carolina

#000000;">Custom made clothes from Hong Kong

 

Changed this to made in Thailand. October 2015

Mexico City
Round the world cruise
Lay down a bet in Monte Carlo
Whale watching in Hawaii
Stay in a castle
Visit Graceland
Visit a real life ghost town
Great Barrier Reef
Sedona
Go to the bottom of the Grand Canyon

St. Maarten/Sint Martin

 

November 2015

Stay in a penthouse suite in NYC
Have an audience with the Pope in Vatican City
Learn to throw a boomerang Down Under
Bali
Take a road trip to the Florida Keys
Open a Swiss bank account
Niagara Falls (from the U.S. side)
Spend a night in a yurt  

Stayed in a teepee (sort of like a yurt), August 2014

Watch tennis at Wimbledon
Martha's Vineyard
Visit Pennsylvania's Amish Country
Eat barbecue in Kansas City   

Summer 2015

Take an RV trip
Laugh it up at Second City in Chicago
Walk on the Great Wall of China
See the Northern Lights in Lapland
Enjoy tea culture on a tea trail
Toast the New Year in Paris
Take a ghost tour in Savannah
See the snow monkeys in Nagano
Wine tasting in South Africa
Luxury train trip
Eat street food in Vietnam
Visit a European Christmas Market
Russia, by land or by sea
Visit all 50 states 

(current count 36)

Antarctica
Explore Charleston
Drink wine in South Africa
Do you have a Travel Bucket list?  Do we share any of the same travel dreams?