2022 was a go-big year for travel.
Five cruises, two Globus tours, four continents, three new countries, a first trip below the equator, and a few things checked off my bucket list (after a couple of years with very little travel). Time to update that list after a few stagnant years. Through it all, I made countless memories that will last a lifetime.
Read on for all the details, along with links to some of the posts already published about these travel destinations and experiences. I'll have posts about the last couple of month's travels in the new year.
January
Every year we head to New York City for an annual event. It's a great combination of business and pleasure – with pre-set marketing appointments and lots of time spent catching up with travel writing and tourism industry friends.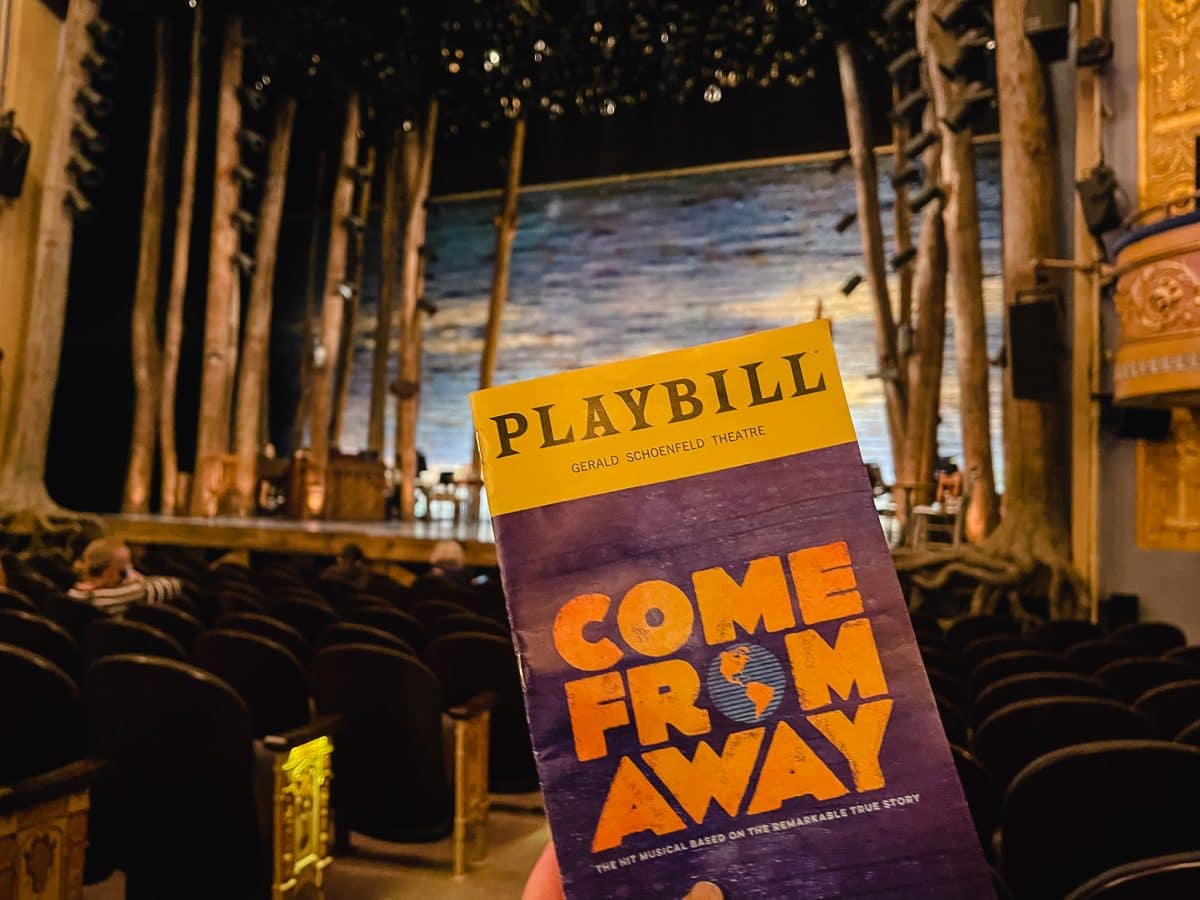 Tony and I always manage to catch a couple of shows on Broadway. This year it was Come From Away (a serious tearjerker) and Company (a Sondheim musical with reverse stereotypes). We loved Come From Away, but were only sort of meh about Company. Still, it was Sondheim's last musical, so glad we caught it.
We had so many more plans for our time in NYC, but winter storm warnings result in our flights being cancelled. Rather than chance getting stuck for longer than we cared to be, we abandoned plans and left a day and a half early. We hope to get to some of things on our to-see list in January 2023
February
Visiting Jordan was a highlight of the year. And seeing Petra was a check-off on the bucket list. WOWZA doesn't begin to cover how I felt about this trip.
There was time in the city for city sights, including a ride in a procession of cars owned by His Majesty King Abdullah II. We had toured the Royal Car Museum and this was a special touch to get us back to our hotel. Sweet!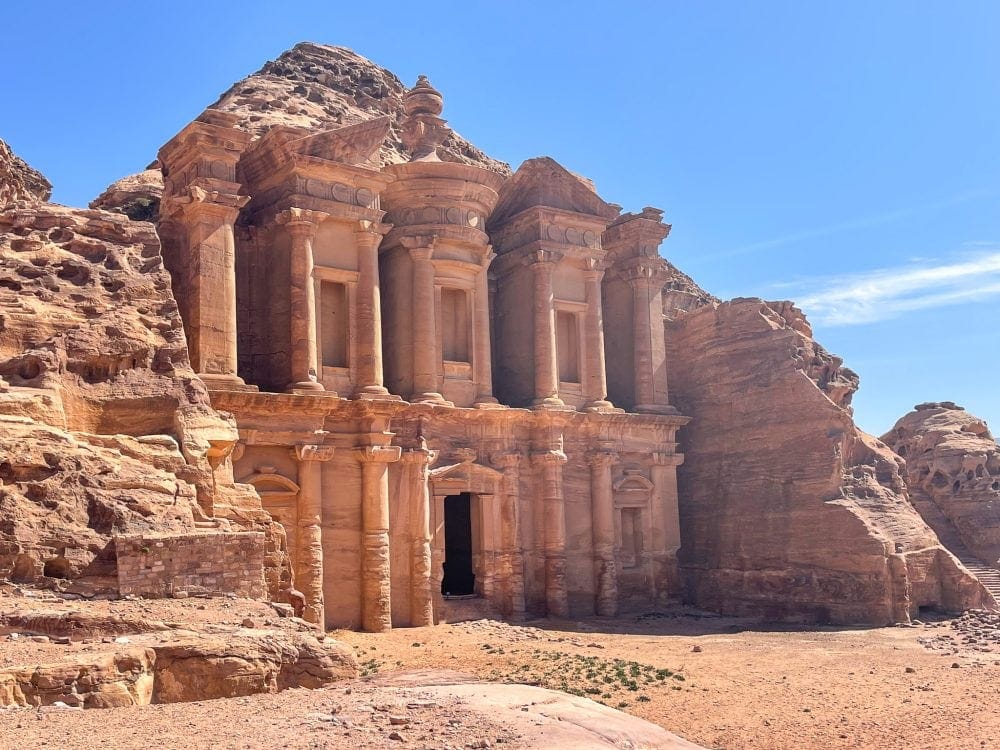 Petra, Wadi Rum, and the desert sites were amazing. Photos don't do it justice. This is some fine work by Mother Nature. Here, I checked off two more bucket list experiences – visiting Petra and riding a camel.
The biblical sites were surprisingly moving. Regardless of personal religious beliefs, there was history here that I think everyone on our tour was touched by.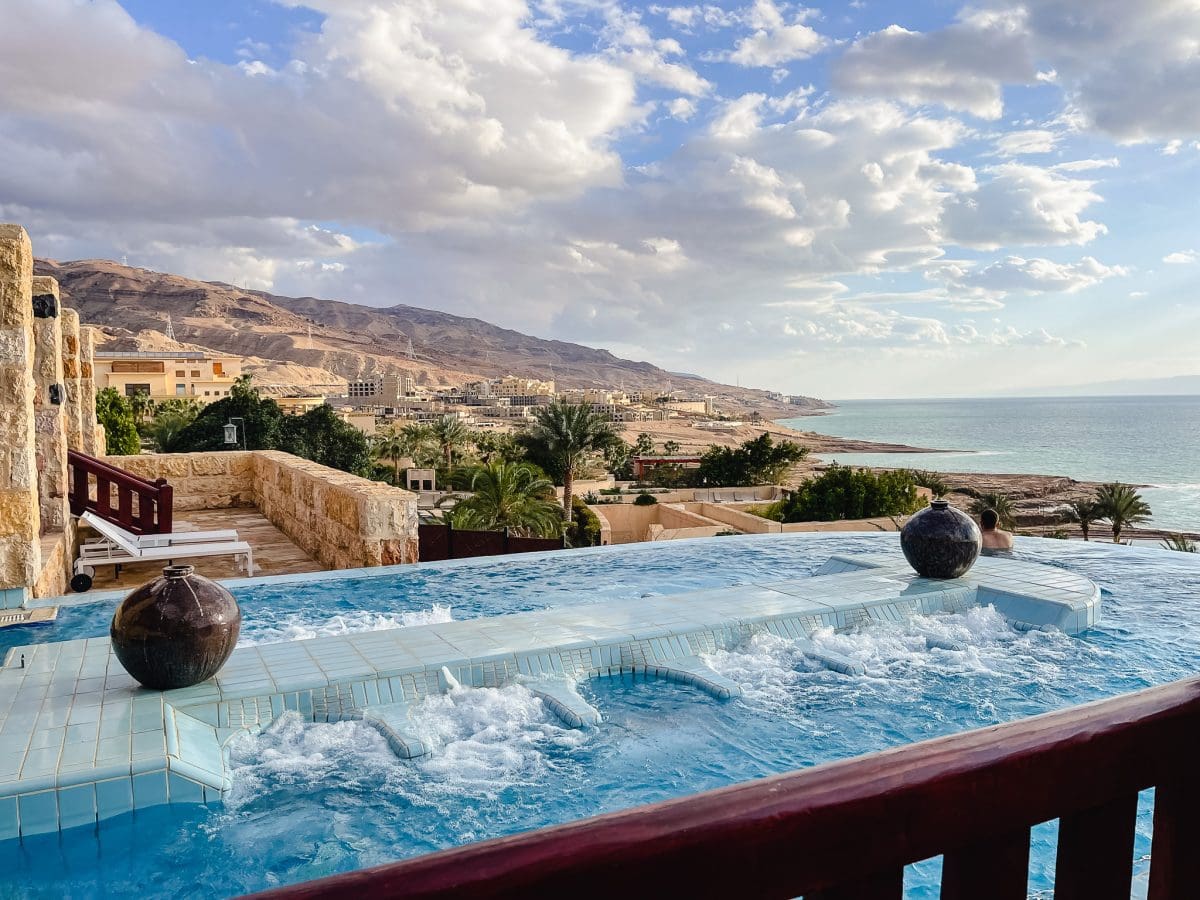 We ended the tour with some time at the Dead Sea. After hoofing some grueling miles, it was nice to relax and soak at the spa at our resort.
You can read my posts about my trip to Jordan at the links below
March – April
Off to Florida for a SATW (Society of American Travel Writers) Board of Directors mid-year meeting in St. Augustine. This was a new city for me, and I was excited to visit the oldest city in the United States.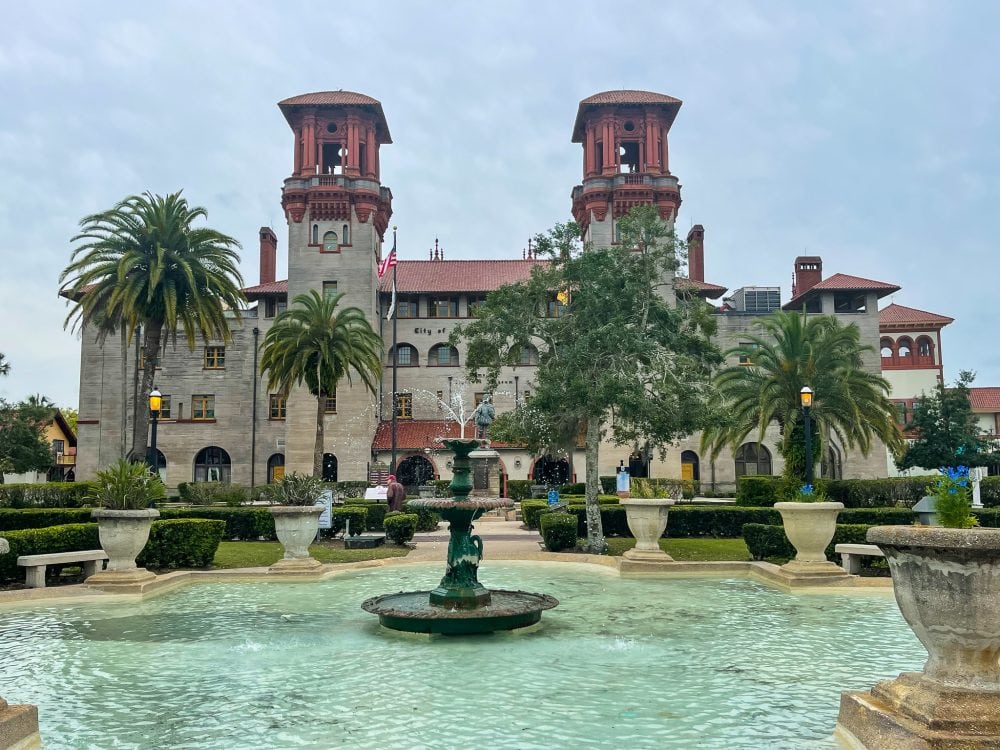 While much of my time was spent in meetings doing board work, I did have some time to explore this fascinating city with a sometimes sketchy past – pirates, conquerors, and more, called St. Augustine home. I did have a chance to visit quite a few museums. You can read my post on that at the link below.
May
Finally. Finally, after all the time that I've spent in Alaska, viewing it by land and air, I was able to see it from the water with a cruise on Holland America's Koningsdam.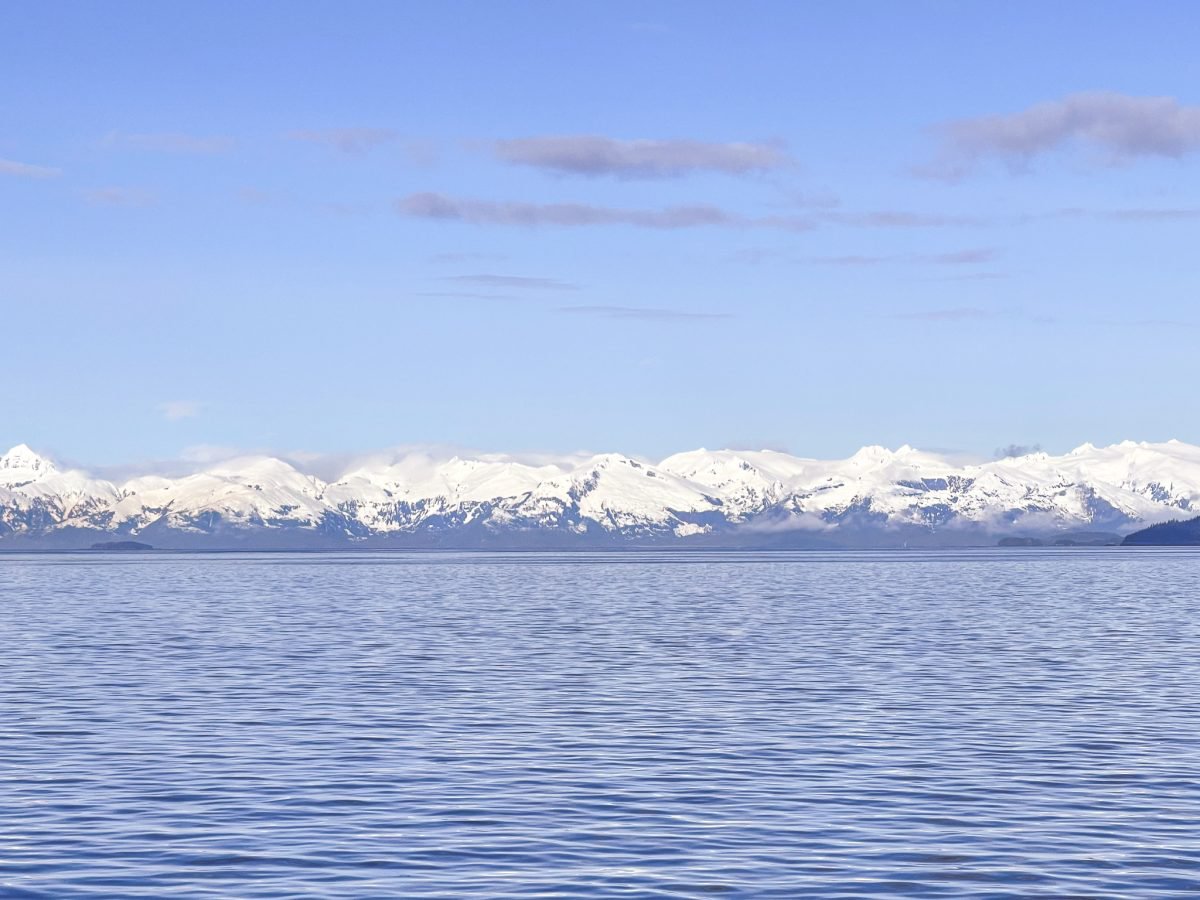 We sailed out of Vancouver, B.C., so it was an easy drive from home. And our first drive across the border since Covid. Our itinerary took us north along the inside Passage. We had port stops in Juneau, Skagway, and Ketchikan, as well as time cruising Glacier Bay.
My goals for the cruise were simple – to see glaciers and wildlife – and we saw lots of both!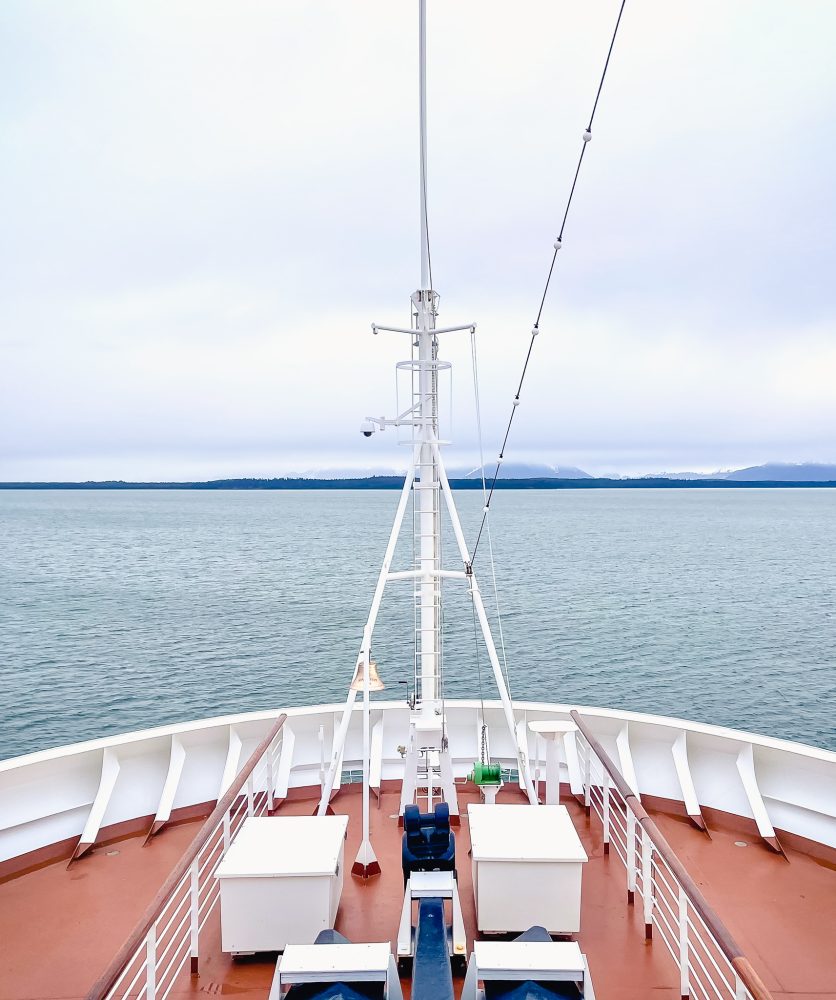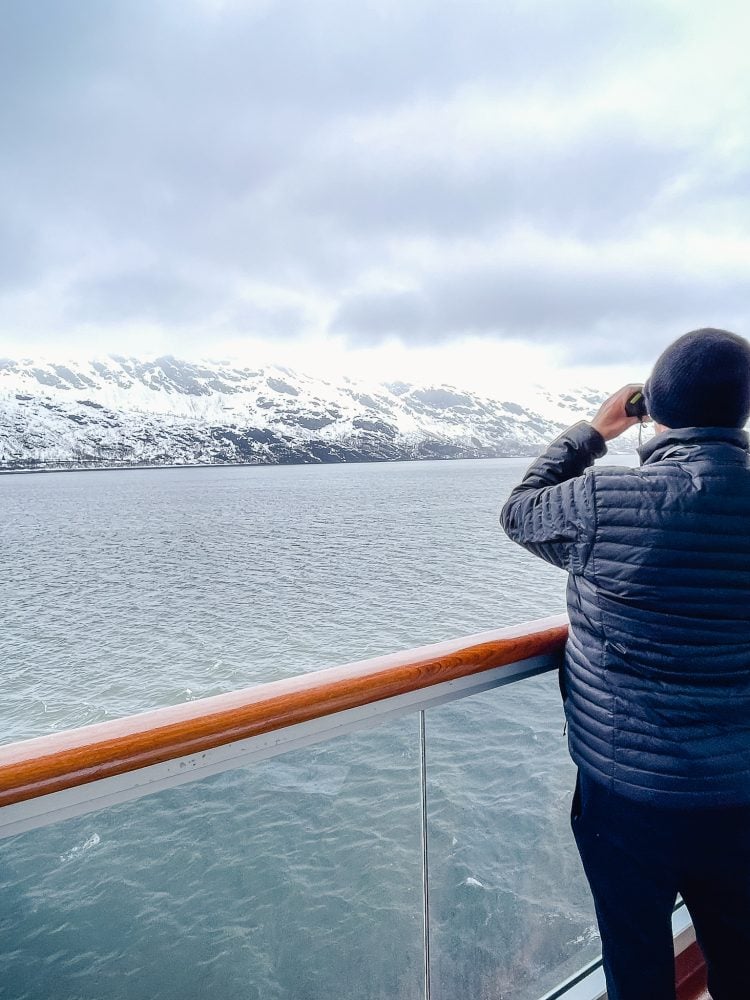 Highlights of the trips from the water included our time cruising Glacier Bay (wow – stunning glacier landscape) and seeing numerous humpback whales and stella seals. Highlights on shore included mushing with sled dogs, wandering around Ketchikan, and exploring Skagway (a new city for me).
You can learn all the details about our Alaska cruise, the ports, the ship, the itinerary, and more at the link below.
June
Back to Italy. This was a trip we used to make every year with our friend, John. That changed over the past few years, but we were excited to resurrect again. Finally.
Most of our time is spent in Contignano, a small town in Tuscany with a population under 300. We stay in an agriturismo there and alternate between relaxing, returning to favorite spots, and discovering new places. We ate lots of pasta and gelato, drank line of wine and aperol spritzes, and were enthusiastic about being back.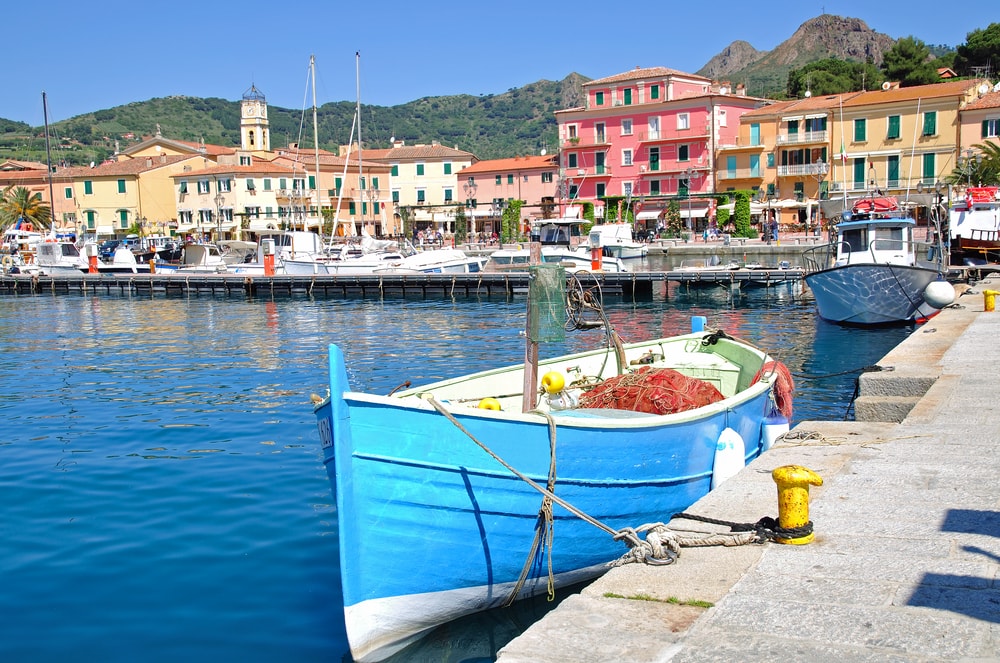 One of our new discoveries this trip was the town of Sarteano (a new destination for us). It was relatively close to the agriturismo we stayed, and we went there to visit the winery Poggio Mori. We enjoyed wine tasting there and learning more about the Chianti region (and sent a case of wine home).
Another new destination was Elba, the island where Napoleon was exiled. This was a quick 3-day trip to get an overview of the island and to see if it's worth returning for longer. It is!
You can read posts about Italy at the links below.
July
I had a chance to head back to Alaska for a project with Holland America. It was just dinner on their ship, Nieuw Amsterdam and a quick overnight.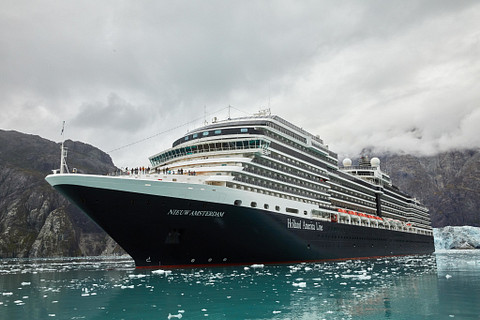 I've toured this ship a number of times, but have never sailed on it. Will look forward to that down the road. You can read about this trip at the link below.
We were home for just a couple of weeks before we headed back to Europe, this time to Amsterdam to begin a Scenic River Cruise.
This was our first time sailing on Scenic and the trip was made even more enjoyable when our niece decided to sail with us. We stopped at some small towns in the Netherlands and had a day in Antwerp, Belgium (a new city and country for Tony).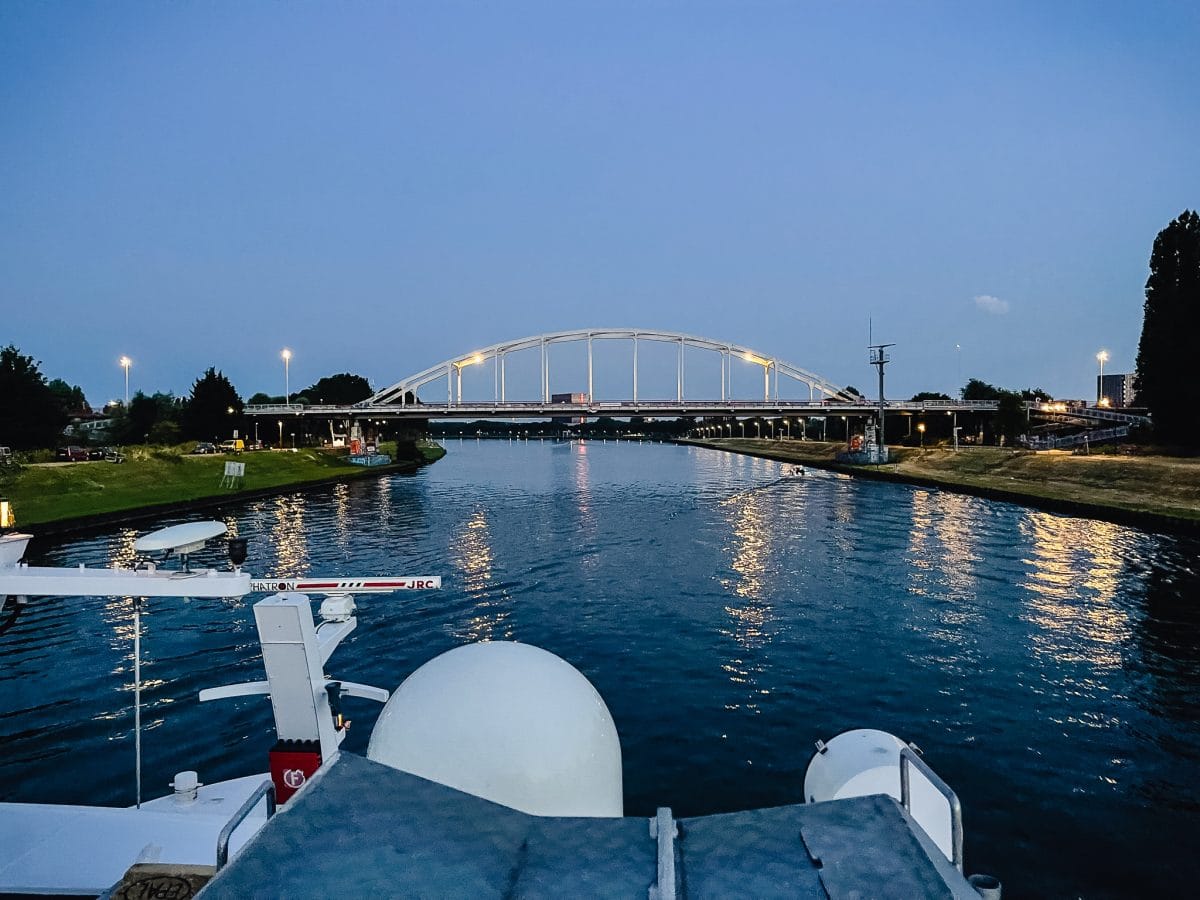 Scenic is one of the true all-inclusive cruise lines out there and is a solid value luxury experience. Read more about our trip at the link below (and look for some more information about our stops coming up next year).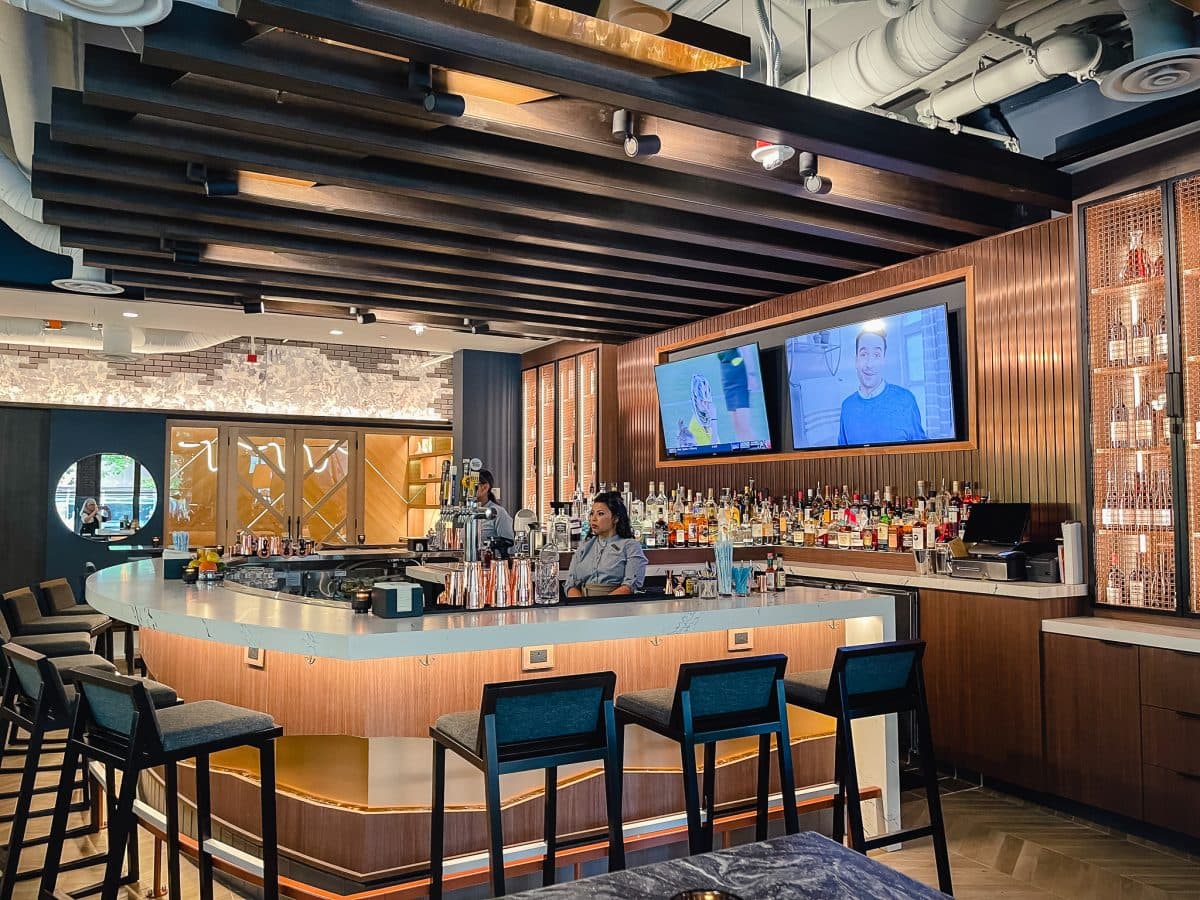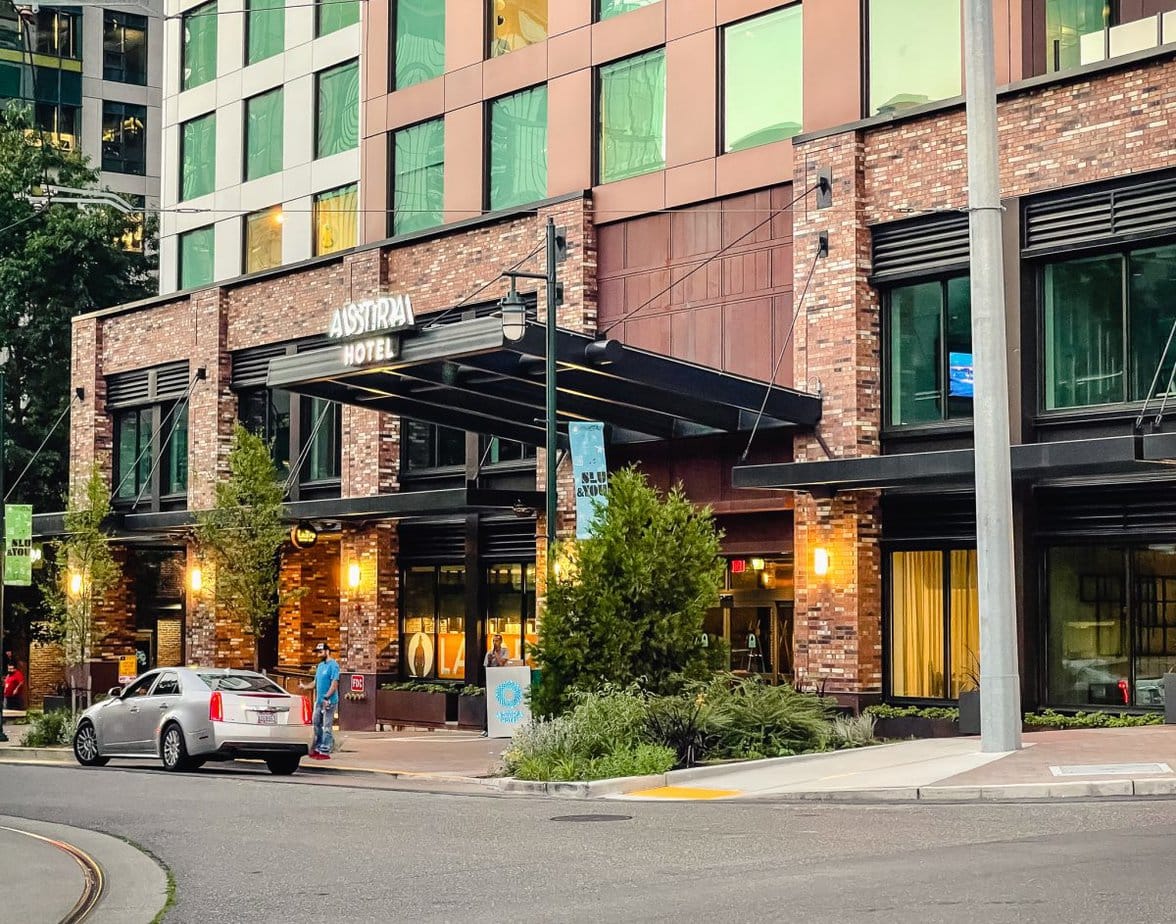 We love discovering new places at home and we enjoyed a stay at the new Astra Hotel in the South Lake Union neighborhood. It's part of the Marriot Group's Tribute Collection and is well-located for spending a weekend in downtown Seattle.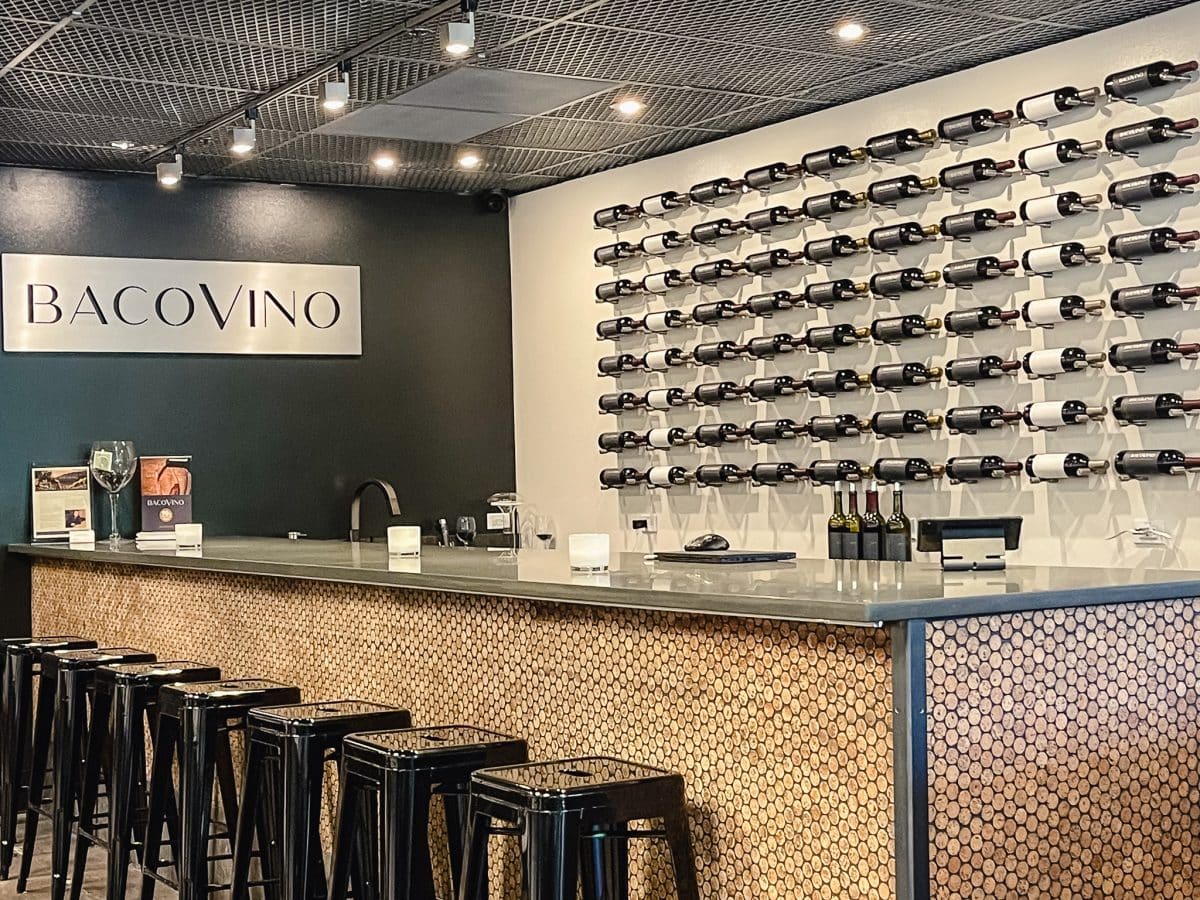 We also discovered a new urban winery – Bacovino – located in an industrial park in Tukwila. The grapes are shipped in from eastern Washington and production happens on site. We did a wine tasting and enjoyed our selections so much that a case of wine came home with us. We're busy stocking up our new wine cellar.
Read about some of our Seattle discoveries at the link below.
August
We had such a great time on our Alaska cruise, that we decided to book another one and take a family member. Thanks to a great discount rate we were able to spring for a Nepture suite. We had a cabin that faced aft on the back of the ship. It was spacious inside and out (the deck was plenty big enough to accommodate three of us). Loved, loved, loved our cabin.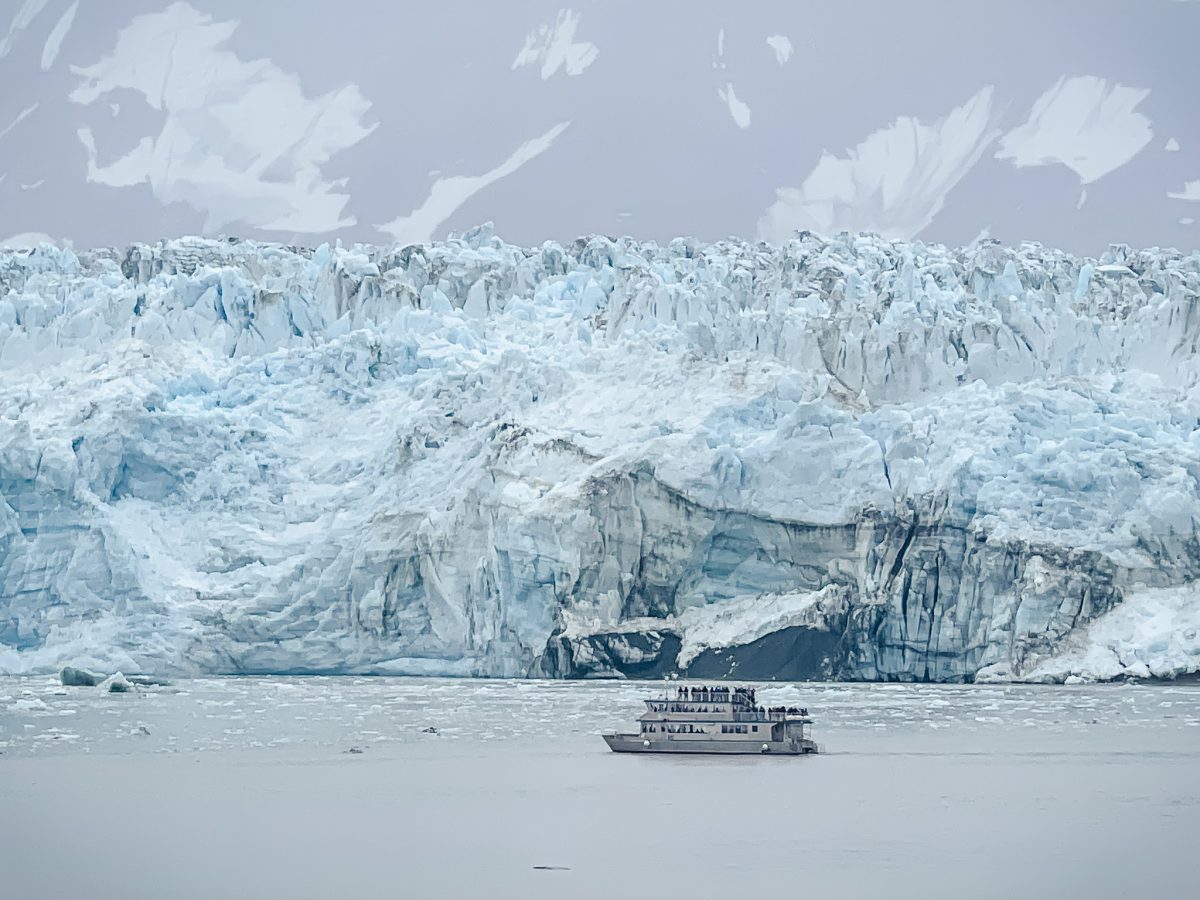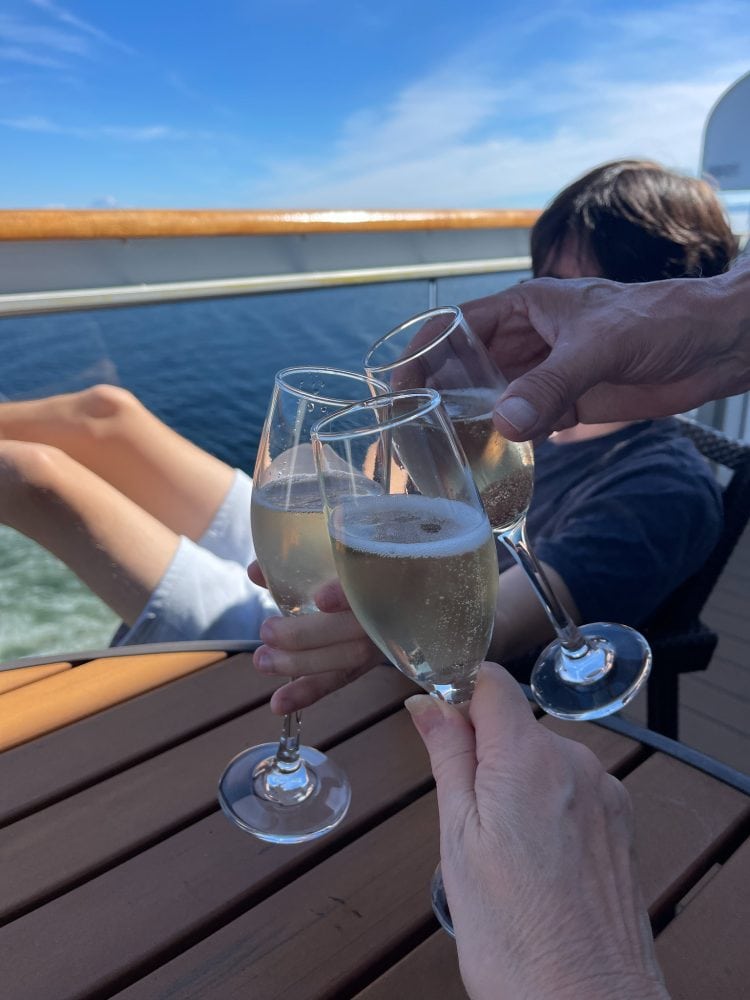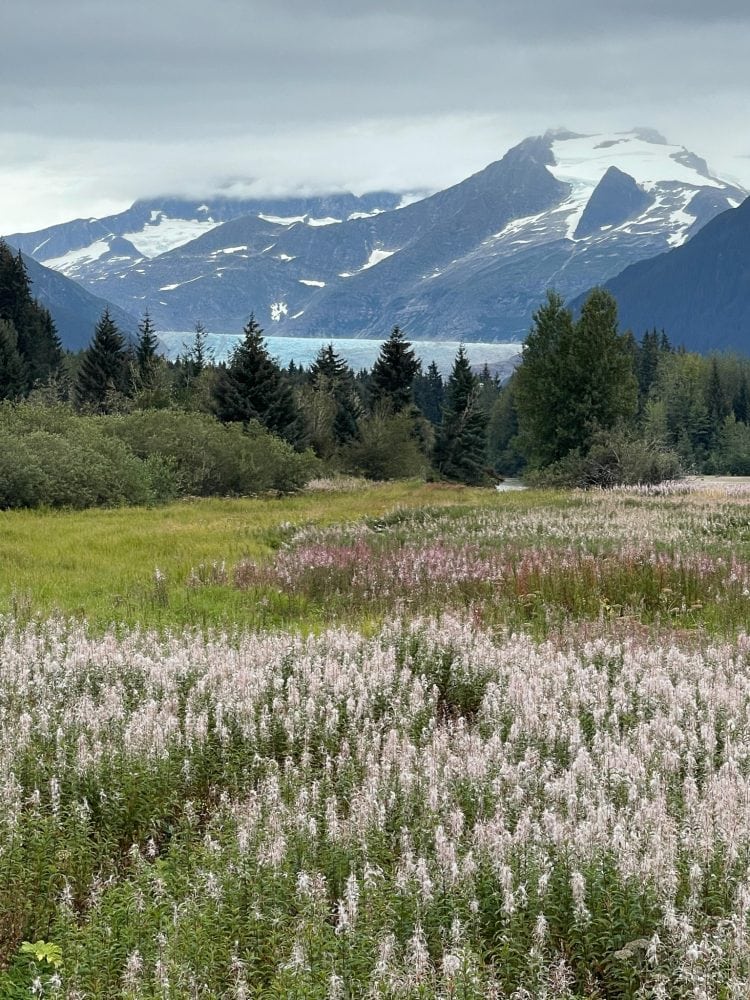 Our goal for the trip was to share our enthusiasm for the glaciers and wildlife with our teenage family member. Win on all fronts. Look for a post about this experience, complete with teen feedback, coming soon.
September
I headed off to Bogota, Colombia, for the annual SATW convention (preceded by another Board of Directors meeting). For half the time, I stayed in the historical district and the other half was closer to the city. It's been many years since I had been in Colombia (last time was in Cartagena on a cruise stop), and I was impressed with many of the changes that have occurred in the post-cartel era.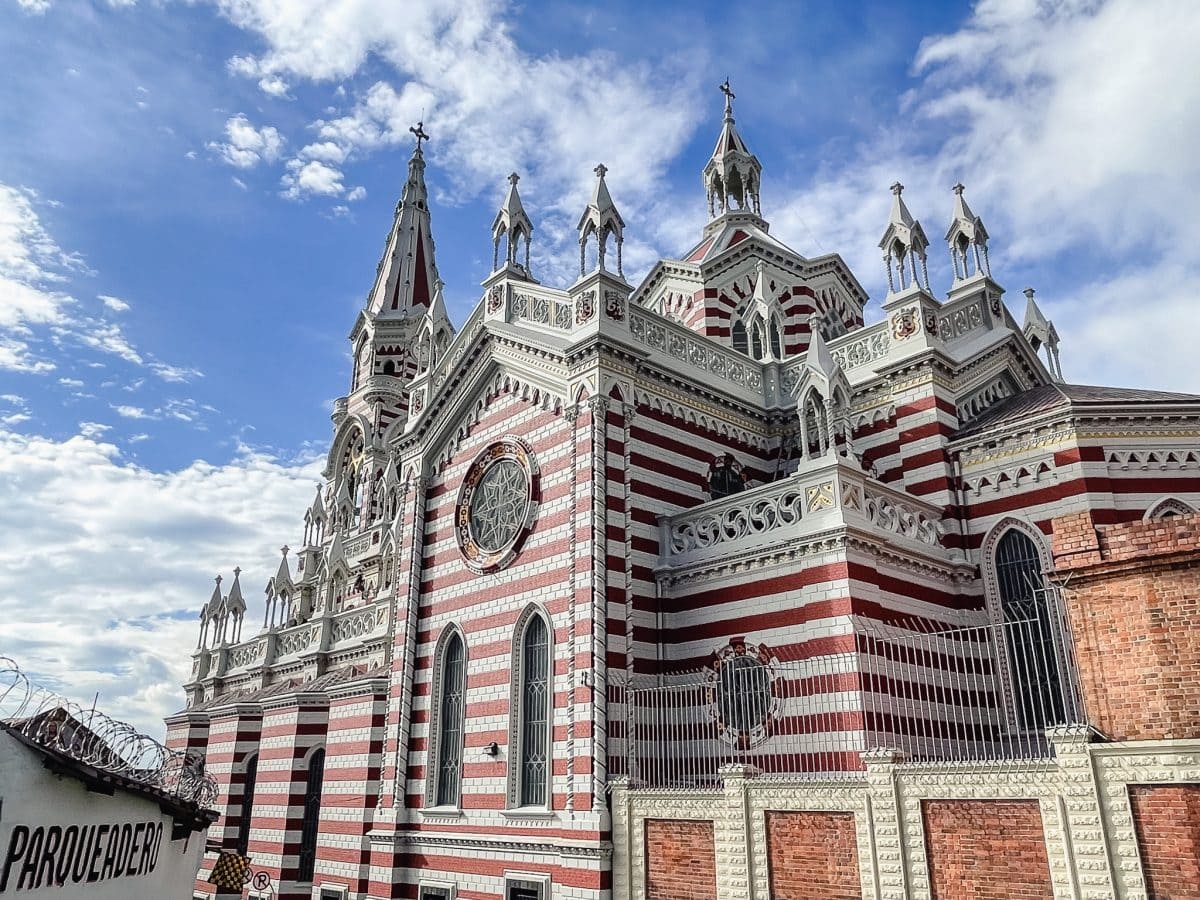 Built into convention planning was time for touring the area. I did a walking tour of the historical area, took a cooking class, went to some museums, and thoroughly enjoyed my time there.
We did some exploration at home as well.
We stayed at the Heathman Hotel in Kirkland (see the link to our review below), and discovered how much the city has grown and changed since we lived closer. We also did wine tasting at Dusted Valley in Edmonds, Northwest Cellars in Kirkland, and Longcellar in Woodinville. Look for reviews and tasting notes coming soon.
In October, I had some much delayed book signings. My book was released in September 2021, but none of the bookstores were holding in-person signings yet. So this was my first time meeting, greeting, and signing.
I'm an introvert, so this was a very awkward experience. I don't know what to say to people. I want to be engaging and inviting, but don't want to use any sales pressure to wrangle potential buyers. And I had a very bad case of impostor syndrome.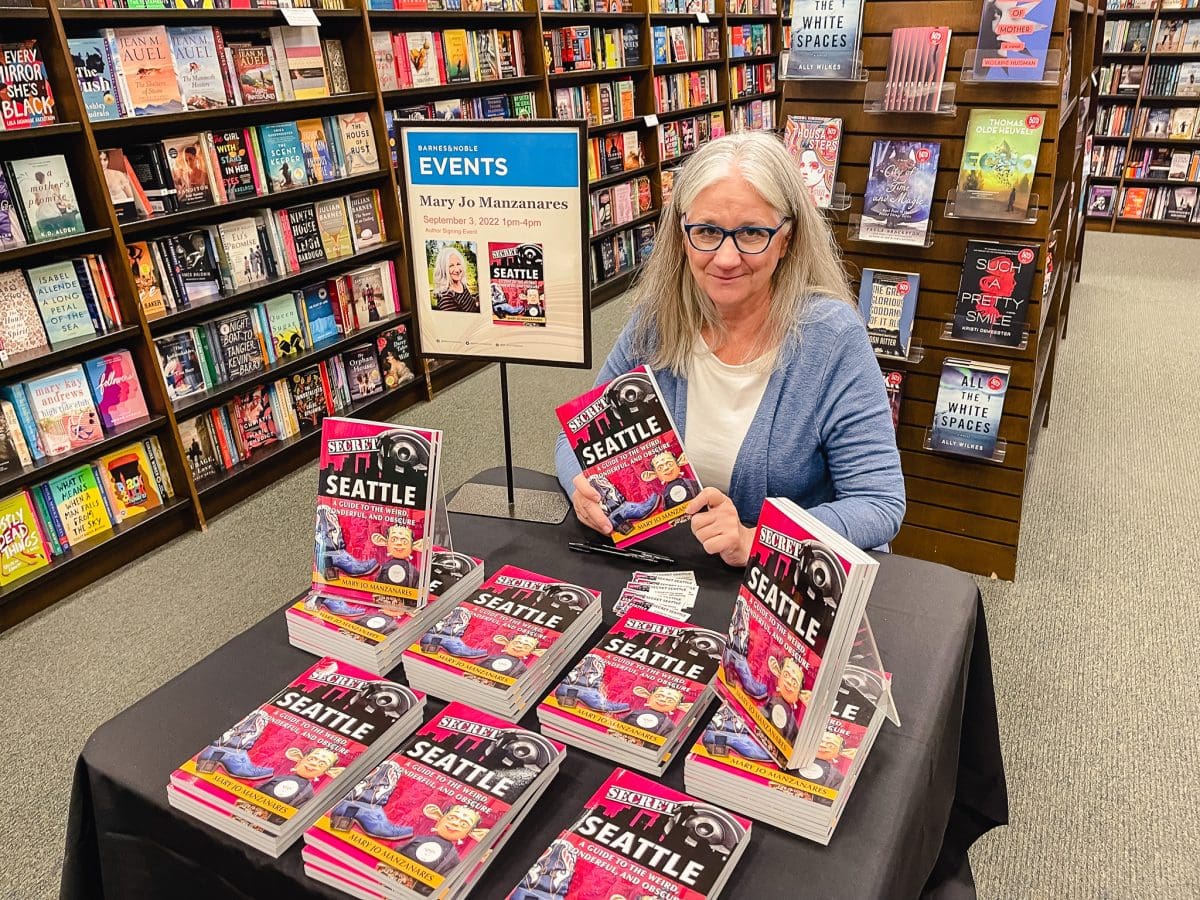 Book signings are a part of being an author. And I am one. My name is on that front cover. My words and photos are inside. I am an author.
Thanks to all my friends who stopped by to say hi during the signings. Your presence made a big difference in my afternoons.
And by the way – BUY MY BOOK!
Then it was back to Europe, this time to Ireland for another project with Globus. I've been to Ireland a few times before, but this trip packed in several new destinations and experiences. Ireland is a country that you can visit numerous times and still have so much left to see.
I visited several new Ireland destinations, including the Aran Islands, Athlone, Kylemore Abbey, and the Cliffs of Moher. I saw the Book of Kells, drank lots of Irish whiskey (straight and in Irish Coffee), ate great food, and took a cooking class.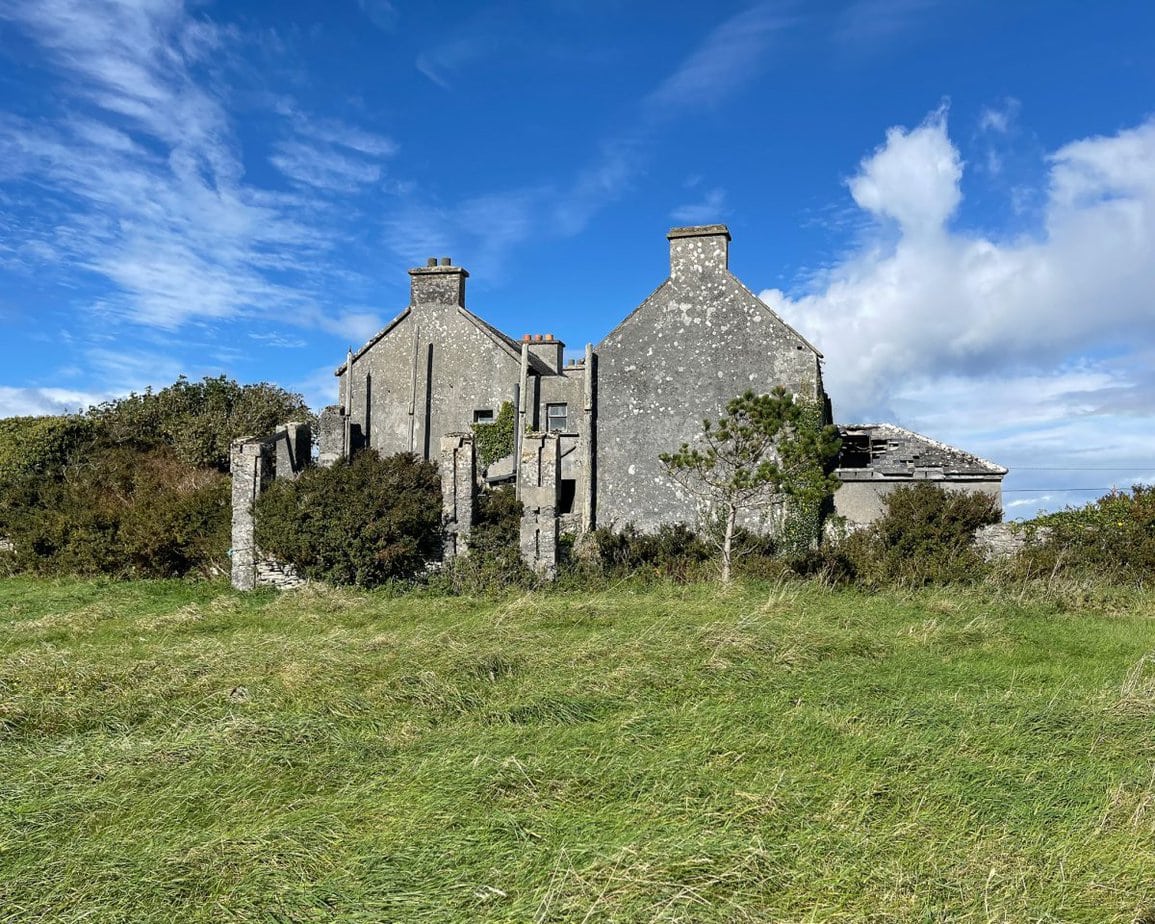 You can read my posts about the Ireland trip at the links below. And I have a couple more ideas for posts that you can expect to see in the new year.
October – November
I was back cruising, this time with my friend Chris. We usually do one cruise together a year, and this year it was on the Seabourn Venture, a small expedition ship.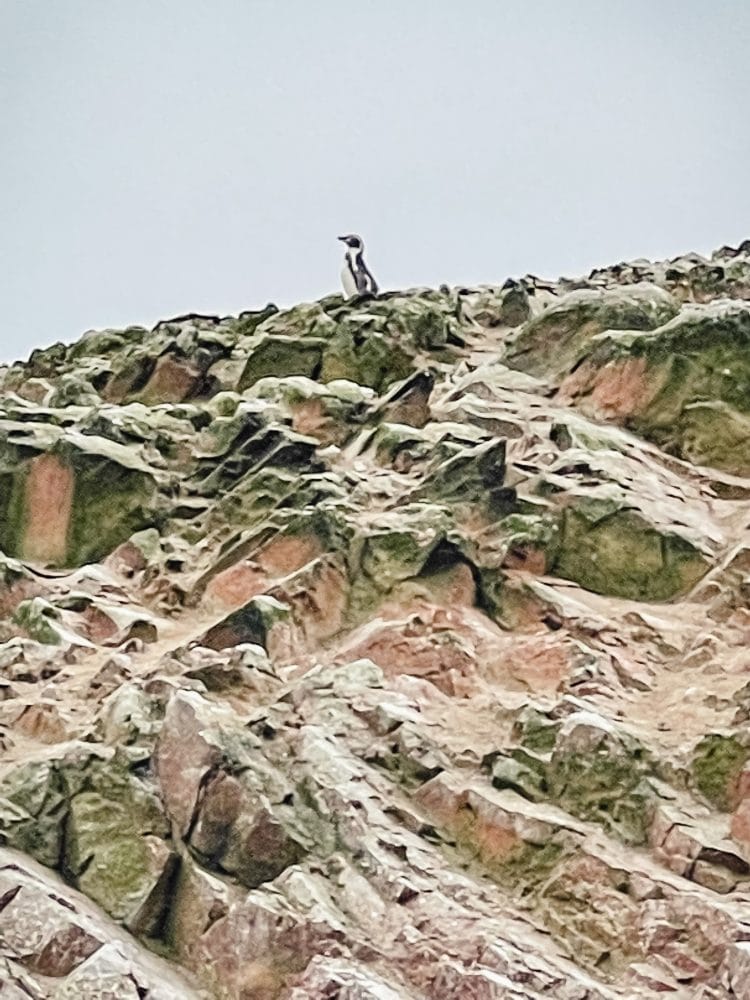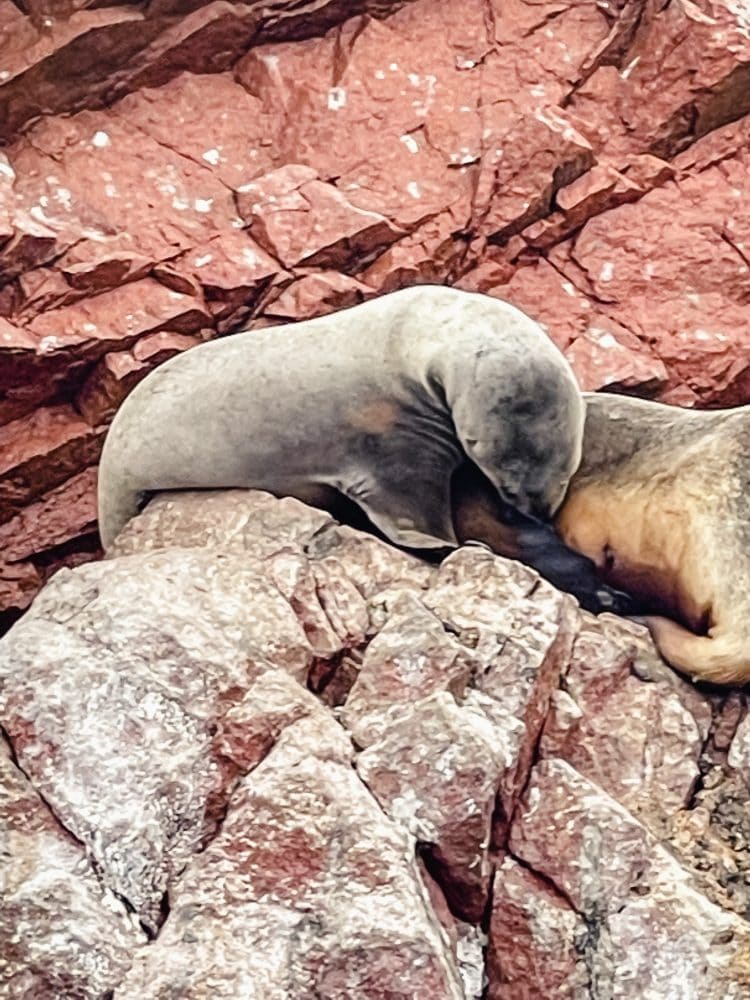 The itinerary was basically a repositioning of the ship from the Arctic to the Antarctic, with a 12-day itinerary that took us from Lima, Peru, to Santiago, Chile, along the Humboldt Route.
I always have a great time sailing with Chris; we are both easy going travelers and have a good balance in our friend time and alone time. This trip checked off a bucket list item for me, too, making it below the equator.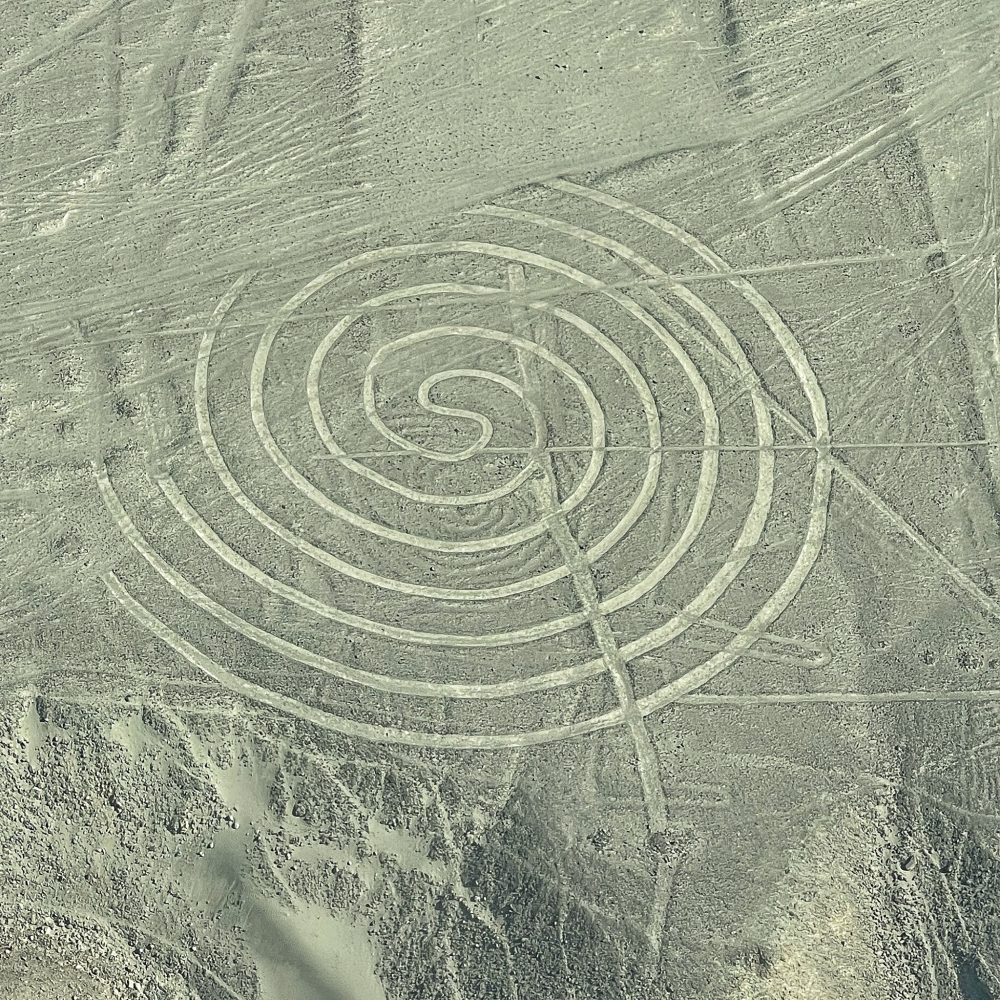 We saw lots of wildlife, including penguins, seals, and alpacas. Took a small plane ride over the Nazca lines. Had great food and drink, and soaked up some South American culture.
I was also able to check off another bucket list item – drinking Chilean wine in Chile. I've got a post drafted about the trip, so look for it in January.
December
We were back in Europe cruising in December, this time on a Western Mediterranean itinerary with Viking.
We have cruised on Viking Ocean many times (see links below for past cruises) and we were curious to see how things have changed post-covid. We have friends and colleagues who have sailed with them recently, and we've heard mixed reviews, so were eager to check it out for ourselves and compare to past sailings.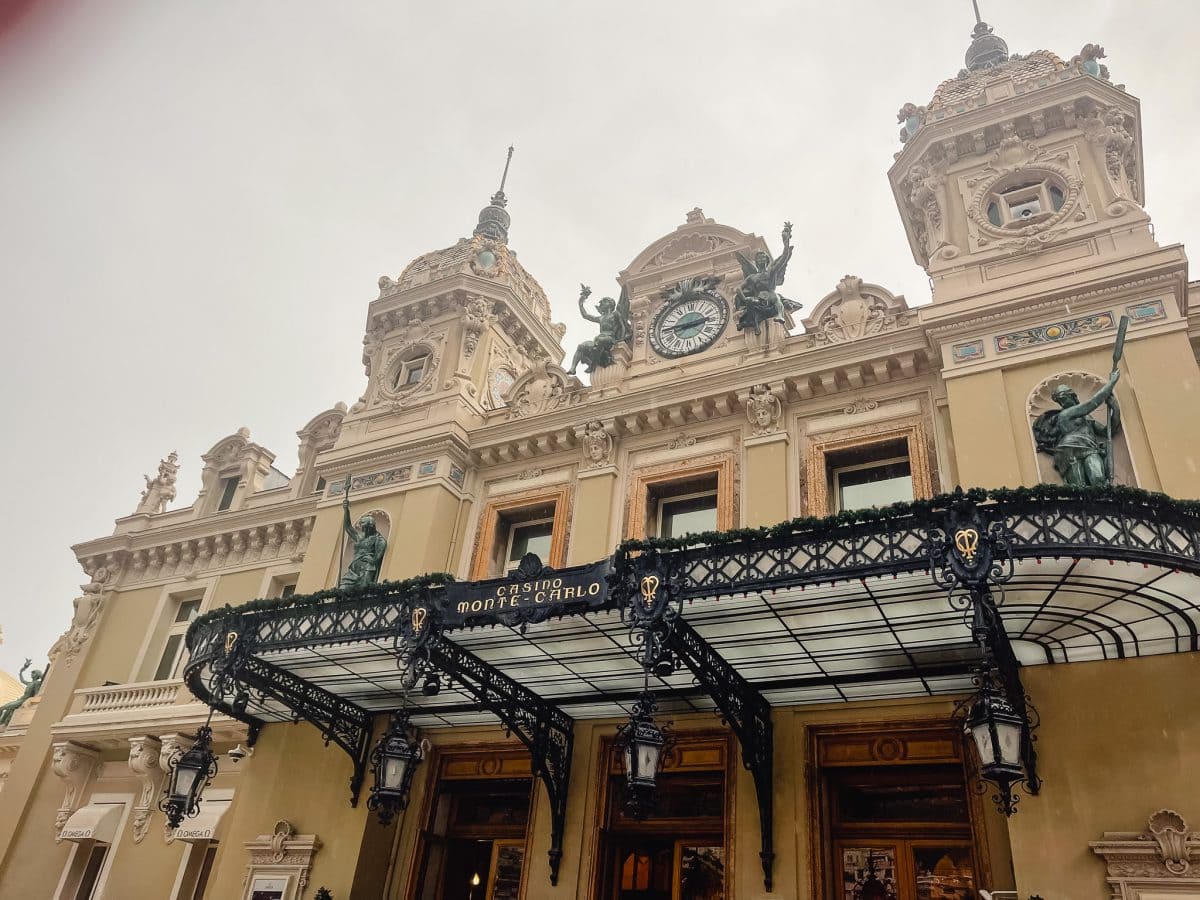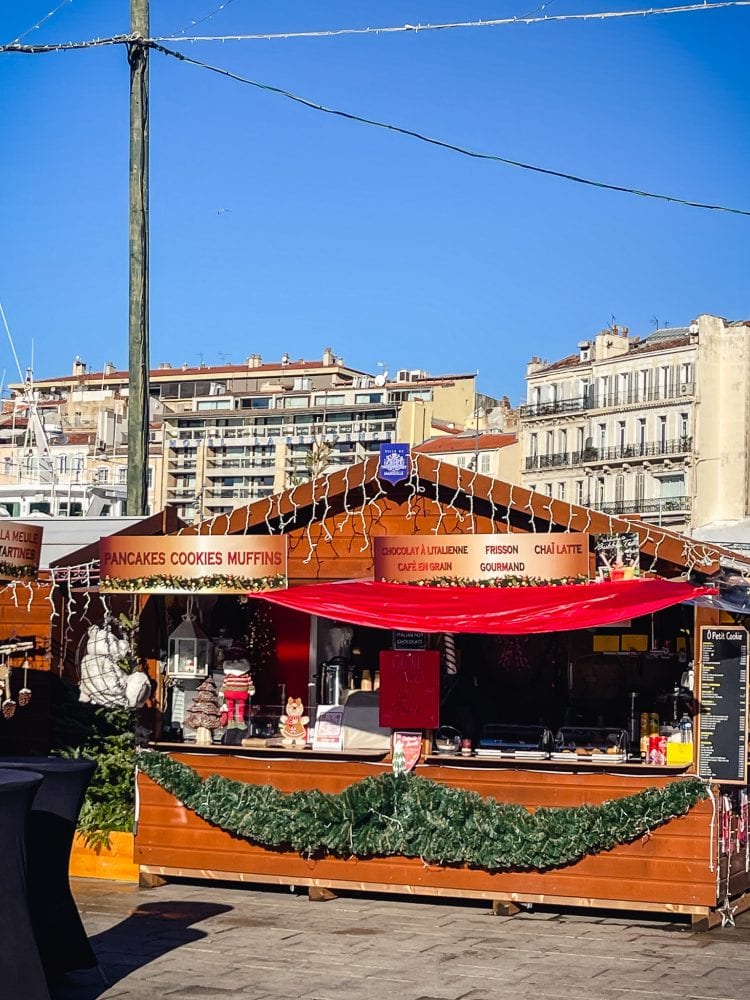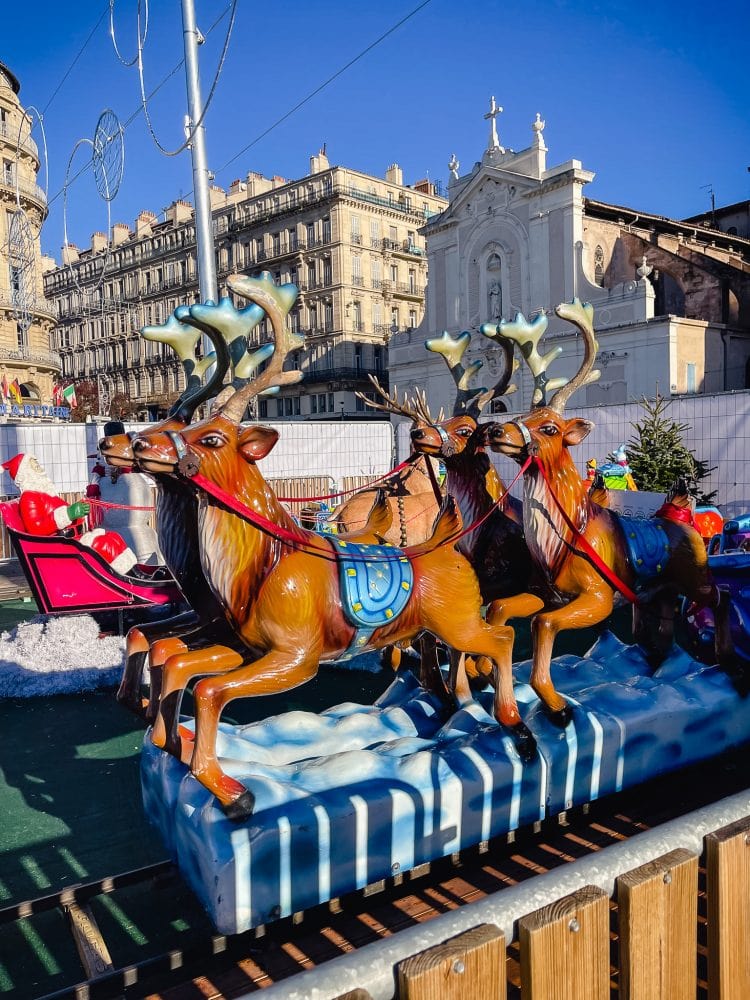 We had a great time, including a visit to a new country (Monaco), and I checked a couple more things off my bucket list (laid down a bet at the Casino in Monte Carlo and visit a European Christmas Market)
We still processing the experience, so expect a post on the sailing next month.
Looking Ahead to 2023
I'm updating my bucket list for 2023. My list isn't about rushing around trying to see things before I kick the bucket. I love making lists and having a travel one helps me live the very best life that I can with the remaining years that I have left. Lists help keep me on track, plan efficiently, and make sure my life priorities – travel is one of them – are kept front and center.
I do realize, however, that simply saying "see and do everything" isn't really a practical approach. So, instead, I started writing down places I wanted to go, things I wanted to see and do, and experiences that caught my eye.
I set a top limit of 100 things that could be on the list because, let's face it, otherwise it would go on forever. My list includes big dream bucket list items like a round the world cruise and visiting Antarctica, as well as more practical experiences like wine tasing in the Finger Lakes region and enjoying a weekend on Cape Cod. I even include some off-the-wall ideas like staying at a dude ranch and eating at Rao's in Harlem.
My bucket list is ever-changing – when something is accomplished or I've changed my mind about it, it gets crossed off the list and something new is added. The continual nature of how the bucket list evolves means that I will never accomplish everything on the list. And that's just fine with me!
I've got a few things already on the calendar, including trips to New York, Florida, and Puerto Rico.
I'm in discussion stages on a few cruises, including a new (for me) cruise line that I'm eager to check out. There are a couple of new states that I hope to get to (early discussion stages right now), and maybe a new country or two as well. I have a long list of wineries to visit (our current cellar configuration will hold about 400), including some close to home.
Perhaps most importantly, though, is surrounding myself with family, friends, and colleagues who I love and respect. People who challenge me to be the best person I can be. People who encourage me to dream big and set my goals high. People who cheer my successes, pick me up when I fall, and love me through it all.
My wish for you in 2023 is that you surround yourself with people like that.
See you in the New Year!