For many Baby Boomers, a visit to Vietnam represents both a cultural exploration and a reconciliation of political beliefs from the 1960's.  It can be voyage of discovery, exploration of history, an answer to long unanswered questions, and the turning of a new page on a country deeply embedded in US history.
One way to learn more about the country is a visit to one of the UNESCO World Heritage Sites, many of which are included on Vietnam tours.   There are four cultural and two natural sites on the list.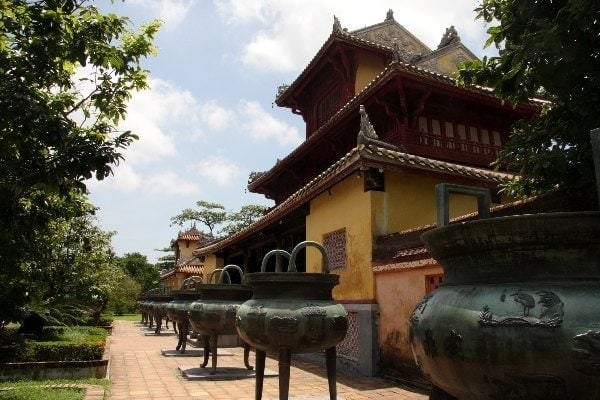 Hue, in Central Vietnam, is the former capital of the country (until 1945), and is the cultural, intellectual, and spiritual center of Vietnam.  The city is packed with pagodas, temples, citadel and royal tombs, or at least what remains of them, all blended into the incredible natural landscape.  Here you'll find the Imperial City, the Forbidden Purple City and the Inner City.  Hue became a cultural world heritage site in 1993.
Ha Long Bay is a collection of over 1,300 islands and islets in the Gulf on Tonkin, and was once the residential place of the ancient Viet people.  The islands form a seascape of limestone pillars, and most are uninhabited and unspoiled by a human presence.  The area is rich is bio-diversity, with  multiple eco-systems. Ha Long Bay became a natural world heritage site in 1994.
Hoi An, an ancient town in Quang Nam Province, dates back to the 16-17th centuries when it was a busy commercial port.  The architecture of the trading port is still largely intact, and you'll see houses, pagodas, temples, bridges, wells, markets, and other buildings.  The city is closed to cars, allowing visitors to walk or bike in the charming historic town, and despite its ancient ties, it boasts a remarkably urban lifestyle.  Hoi An became a cultural world heritage site in 1999.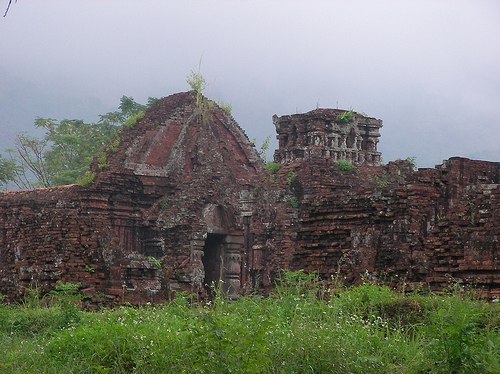 My Son Sanctuary, located in a valley in Quang Nam Province, is home to the remains of one of the most important Hindu sanctuaries in the country, including 70 shrines and towers.  Between the 4th and 13th centuries this dramatic site was the religious and political capital of the Champa Kingdom.  My Son became a cultural world heritage site in 1999.
Phong Nha-Ke Banq National Park in the Quang Binh Province is a natural reserve with limestone tectonics, over 300 caves (it is known as the "kingdom of caves"), the world's longest subterranean river, , and a rich diversity of flora and fauna.  These spectacular formations can be traced back some 400 million years.  Phong Nha-Ke Banq National Park became a natural world heritge site in 2003.
Thang Long Imperial Citadel in Hanoi was built in the 11th century by the Ly Viet Dynasty on the remains of a Chinese fortress dating back to the 7th century.  It was the regional center of political power for nearly 13 uninterrupted centuries.  The buildings and remains reflect the unique Southeast Asian culture of the Red River Delta and Valley.  The Imperial Citadel became a cultural world heritage site in 2010.
Of course, there's much more to see, do, and experience during your time in Vietnam.  But if history and culture are on you list of things to do, you'll find plenty of tours that can deliver just what you're looking for.
Pin this to your favorite Pinterest travel boards.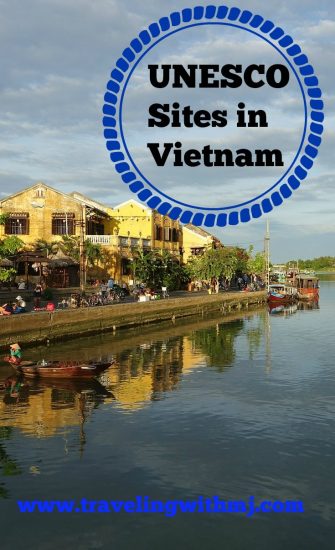 Photo credits:  Yves Picq (Hue); via flickr (My Son Sanctuary)