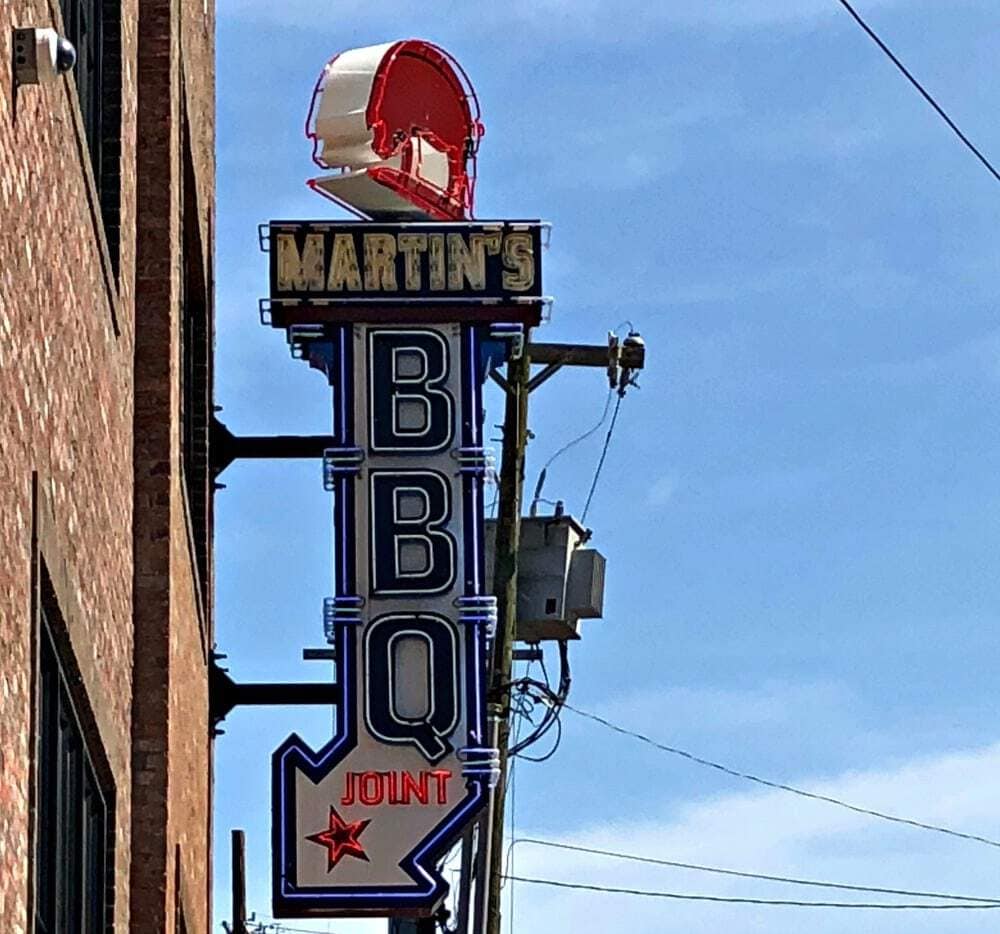 As summer approaches, my mind turns to barbecue. For me, the thought of great barbecue brings to mind a plate of beef or pork that's been slow-cooked all day with a dry rub, then mounded on my plate with a spicy tomato-based sauce on the side. A few side dishes round out the meal, maybe corn on the cob, green beans, cole slaw, or a macaroni salad. Add some iced tea or a cold beer and I'm in barbecue heaven.
But the history and evolution of barbecue is far more complicated and includes techniques like smoking, roasting, baking, braising, and grilling beef, pork, chicken, or lamb. Seasonings may be as simple as salt and pepper or a more complicated blend of herbs and spices to make a dry rub. Sauces further define the type of barbecue, with fans swearing my favorite choice – light tomato, rich tomato, spicy, sweet, vinegary, mustardy, smoky, served on the meat, served on the side, or no sauce at all.
And that's talking about barbecue in the United States. When you look at the concept in different parts of the world, great barbecue takes on a different meaning.
On a recent trip to Nashville, our innkeeper at the Germantown Inn recommended Martin's.
Martin's is a well-known Nashville barbecue joint (there are several locations, we ate at the one in Downtown Nashville) that cooks a whole hog each day and uses it for meals the following day. That's slow cooking at its finest. Beef, chicken, and a handful of non-barbecue items are on the menu, along with classic barbecue sides and Southern desserts. The ribs were delicious, the brisket tender and four sauces were offered on the side. Delicious, melt-in-your-mouth, great barbecue served in an industrial-casual environment.
But I often like to find less famous and well-known barbecue joints, up-and-coming restaurants, family-owned cafes, or surprising finds well off the established barbecue path.
In honor of Barbecue Month, I've collected a few off-the-beaten-path places to find great barbecue. It is by no means close to any type of complete list, so consider it a starting place if you find yourself in the neighborhood.
United States
When most people think about barbecue, they probably tend to think of it as a Southern dish. They wouldn't be wrong, so it's no surprise that our southern recommendations are lengthy.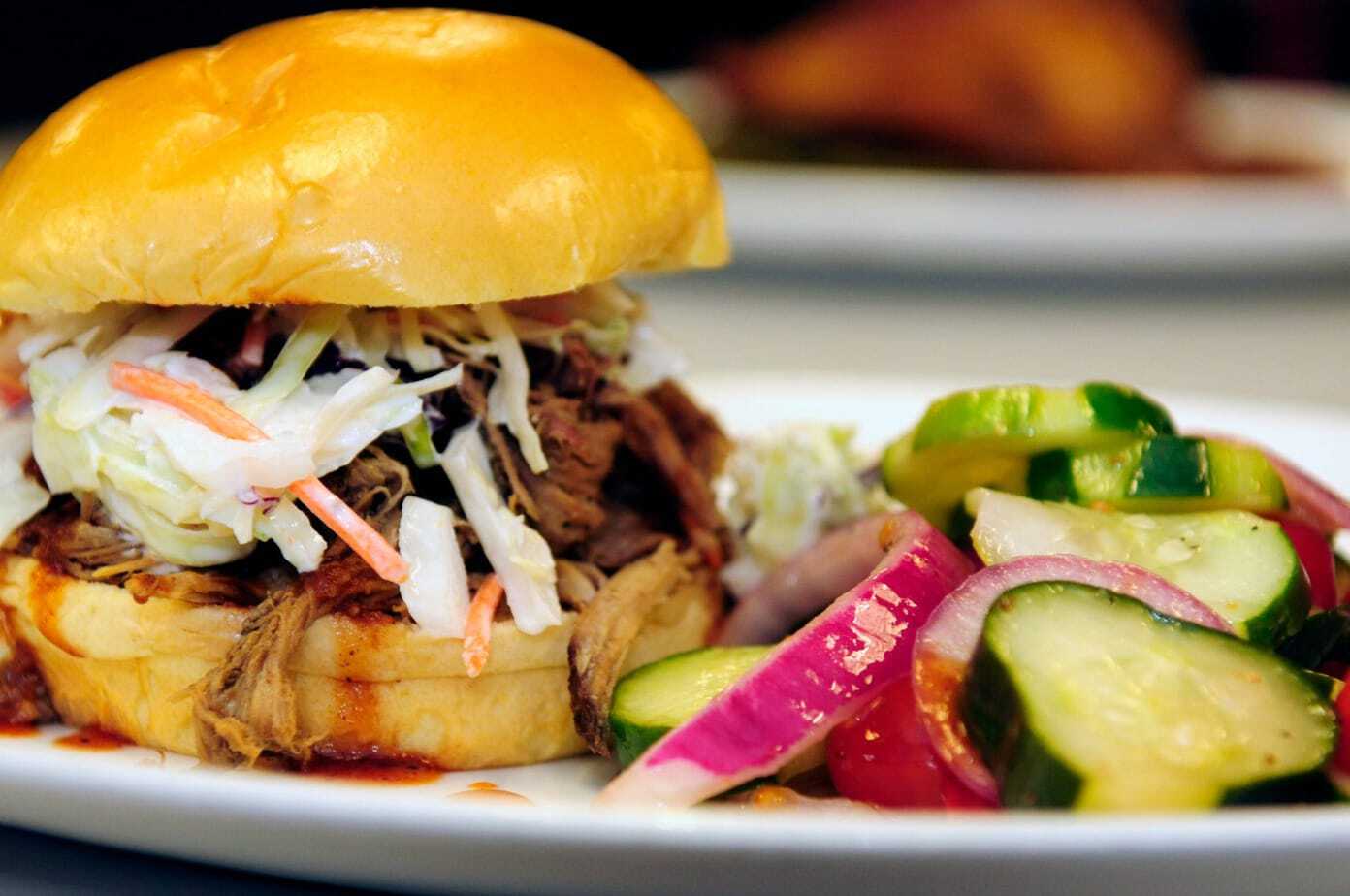 In the small town of Landrum, South Carolina, Southside Smokehouse features the culinary expertise of Chef Sarah McClure. Her celebration of the tradition of barbecue is just one of the reasons she's built of raving fans and was named one of South Carolina's four "Chef Ambassadors" for 2018. (726 South Howard Avenue, Landrum, South Carolina).
Another South Carolina recommendation is Midway BBQ in Buffalo. In addition to the barbecue, you may want to try the Chicken Stew—made with milk, chicken, salt and pepper, and "real butter." Regulars often crumble Saltine crackers into the stew-laden styrofoam bowls and it's delicious on its own or served alongside the tasty barbecue. (811 Main St, Buffalo, South Carolina)
In the heart of the Shenandoah Valley, Virginia BBQ & Pizza Co. tempts visitors with their mouthwatering, down-home Southern barbeque made in their custom-built smoker. Options include brisket, pork, and ribs, paired with sides such as mac & cheese, cornbread, baked beans, and collard greens. Carry-out and delivery are available, for those guests who want to check in and chill out in their accommodations. (1822 Resort Drive, McGaheysville, Virginia)
Bar-B-Q by Jim has been a Tupelo favorite for more than 20 years. The restaurant focuses exclusively on southern BBQ and prides itself on sourcing only the best cuts of meat and ingredients. (203 Commerce Street, Tupelo, Mississippi)
Texas may be in the South, but its barbecue style is different from what is traditionally found in the deep south. There's plenty of great barbecue to be found, including these that you might have overlooked.
Newly opened Feges BBQ is Houston's newest BBQ spot. It's run by husband and wife team Patrick and Erin Peges and offers a new approach to barbecue, combining traditional flavors with modern interpretations. (Located in Greenway Plaza, in the Greenway/Upper Kirby neighborhood, Houston, Texas)
For some of the best in Texas briskets, try Snow's, about an hour from Austin. Plan to get there early if you want to avoid the lines, and bring your own beer as it's not sold there. Their pit master (Tootsie Tomanetz) was a semifinalist for the James Beard Award in 2018. It's a hoot and a step back to the 1960s, complete with electric knives with avocado-colored handles and hair nets. (516 Main Street, Lexington, Texas)
The middle part of the U.S. often gets overlooked when it comes to barbecue. In the early days of our country's history, you would have found cowboys, ranchers, and large farms that turned out for barbecue on a regular basis. Now, it's a shame that it's often overlooked as an area known for good barbecue. Check these out.
Taking up its residence in a refurbished gas station in Wyoming's mountain town of Casper, Wyoming, HQ BBQ is thought to be the best BBQ in Wyoming. Local favorites include hickory-smoked dishes that include ribs, chicken, brisket, and pulled pork. The kicker on their BBQ dishes is the sides that come with them, including the creamiest macaroni and cheese. (70 S. Curtis Street, Evansville, Wyoming)
Big Dog's Smokehouse is located in Cicero, an off-the-beaten-path, small town in Hamilton County, Indiana. This family-owned barbecue spot is known for its ambiance as well as its incredible food. The restaurant is filled with a random assortment of antiques you can actually buy, so you can take home a leg lamp, jukebox, or coin-operated pony after you savor their signature slow-cooked baby back ribs. (29 East Jackson St., Cicero, Indiana)
Sagebrush makes all its barbecue sauce in-house. There are a few different flavors – the mustard barbecue sauce is good with their barbecue ribs. It's a casual spot, you can eat peanuts and throw the shells on the floor. (1101 Grand Avenue, Grand Lake, Colorado)
Named one of Indy's best new restaurants in 2015, North End Barbecue and Moonshine offer regional American barbecue as well as over 200 types of whiskey in an out-of-the-box, trendy setting. You'll find old-school barbecue methods in an unexpectedly sophisticated space. While Indianapolis may not [yet] be a household name for its barbecue scene, this spot was recently listed on Southern Living's "Great American Barbecue Bucket List" for its loved brisket and whiskey pairings. (1250 East 86th, Indianapolis, Indiana)
You can get your barbecue fix while hitting the slopes with the special Steak Out experience at Four Seasons Resort at Vail. They'll pack up a delicious picnic-style barbecue from the Resort's culinary team for you to bring up the mountain. (One Vail Road, Vail, Colorado)
In Denver, you won't have to decide which barbecue spot to try when you hit up The Denver BBQ Festival. 2018 is the inaugural year for the festival, held at Sports Authority Field at Mile High, home of the NFL's Denver Broncos, and sounds like a great way to celebrate Father's Day weekend. The festival will also feature live music, cold drinks, and BBQ tutorials and demonstrations. Admission is free, attendees pay for food and drinks. (Sports Authority Field, Denver)
There's only one entry as it seems like we west coasters tend to think that barbecue is either something we have when we travel to the south or something that we do at home on our patio or deck.
Horse Thief BBQ in L.A. is a true Texan barbecue shop taking a simple approach with smoked barbecue, sides, and unlimited white bread. Must-tastes include the ribs and sausage, but especially the brisket, as any Texas-style barbecue should be. (324 S. Hill Street, Los Angeles, California).
And finally, New York City, a veritable food mecca, but not one typically associated with great barbecue.
Virgil's Real BBQ is setting the standard of what barbecue should be in NYC. Steeped in the traditions of the South, and world-famous barbecue styles of Tennessee, Kentucky, Texas, the Carolinas, and Missouri, Virgil's has become a mecca for barbecue fans throughout the five boroughs and beyond. Highly recommended are the trainwreck fries, trash ribs, the Pig Out, and their brisket. For dessert try the banana pudding or the peanut butter pie and chess pie. (152 West 44th Street, New York City)
Asia
Barbecue in Asia is completely different from the United States, but like here, often varies by location in the country.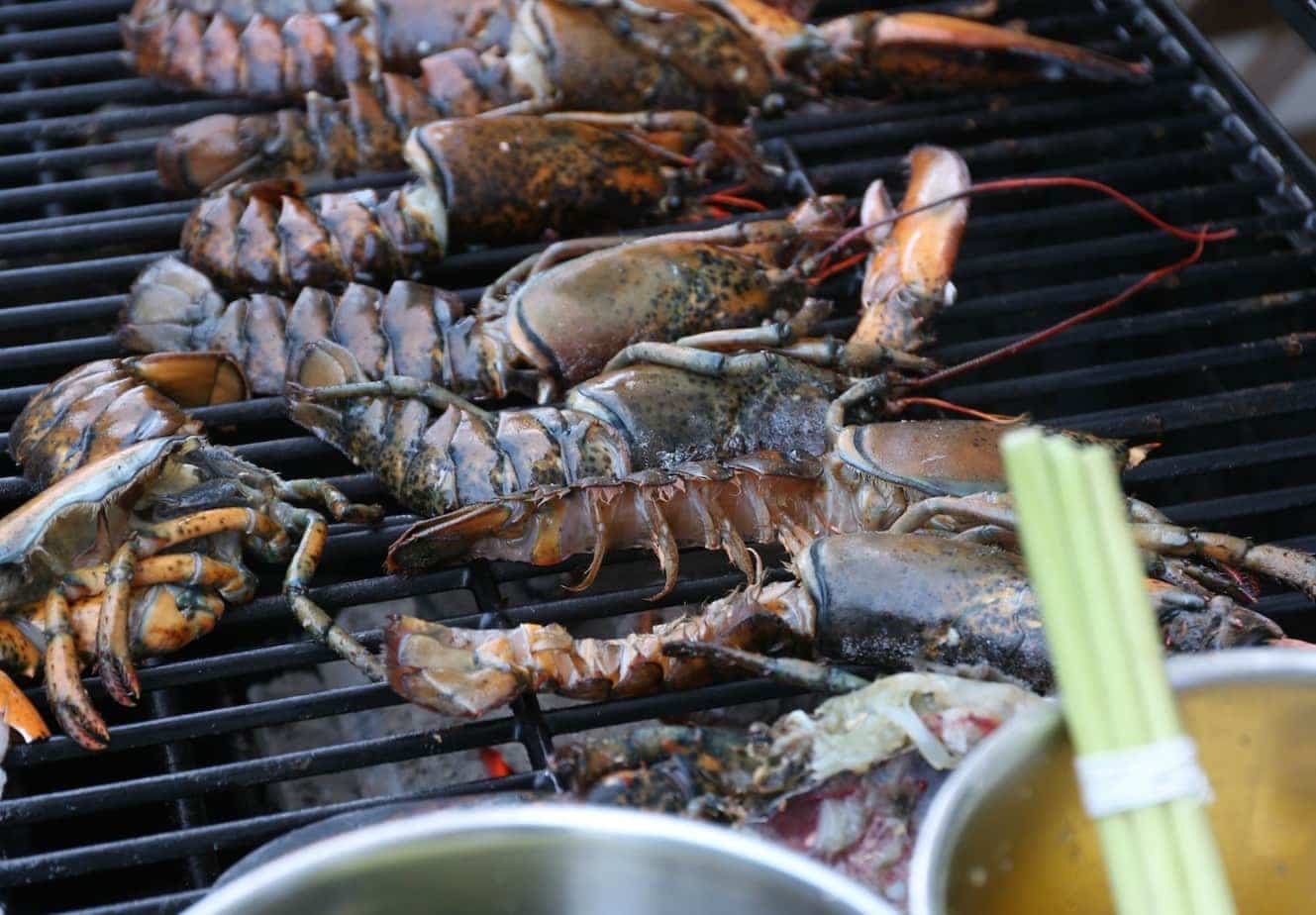 You'll generally find skewered meat cooked over charcoal or sometimes cook it yourself at a table grill. Mains dishes will include locally found meats and seafood, with sauces and seasoning ranging from the saltiness of a soy sauce to the sweet richness of a peanut sauce. Only one entry here, but check it out if you're jonesing for some great barbecue when you're in Beijing.
The new private garden space connected to N'Joy All-Day Dining in Beijing is the ideal spot for summer, where you can enjoy a selection of barbecued meats and seafood al fresco. Apart from the garden space, there's a grill station inside the restaurant so you can have barbecue all year round, no matter the weather. (2A Jiangtai Road, Chaoyang District, Beijing)
Australia
We've fallen in love with Australian barbie, most likely from the movies, and dishes generally are lamb chops, beef steak, and sausages (the latter often called snags). The concept of barbecue is more of a pastime – get some friends together and throw something on the barbie – than a restaurant experience. You can even free or coin-operated barbecues in various public locations. Food trucks serving barbecue are also becoming popular.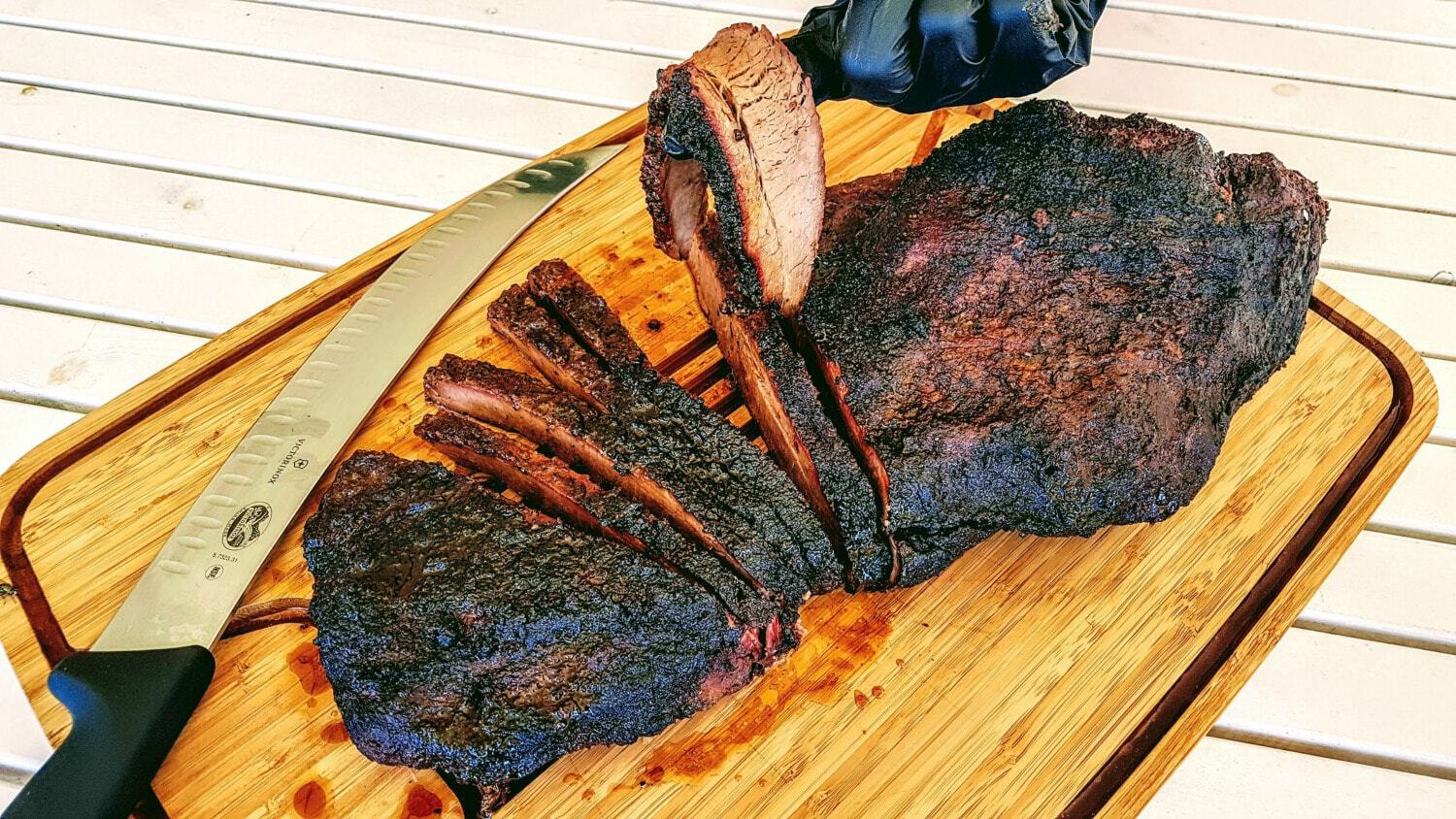 Australia's beautiful Fraser Coast region is home to the Low'n'Slow BBQ Shack, a true backyard barbecue joint that is about to start popping up at regional markets and events. They love to cook up feasts of succulent low'n'slow barbecue, featuring delicacies such as 12-hour barbecued beef briskets and six-hour smokey pork ribs…the aromas alone are to die for!
Throw some meat on the barbie and grill your own lunch on BBQ Buoys' donut-shaped boat. It's a private experience for up to 10 people right in the heart of the Central Business District in Adelaide. (Pinky Flat, War Memorial Drive, North Adelaide, South Australia)
Africa
As in Australia, great barbecue in Africa is usually more experiential than merely dining, and often serves as a major event. While decidedly upscale and aimed at visitors, this barbecue tries to create a traditional African barbecue.
A highlight of any trip to Royal Chundu is the picnic BBQ on the banks of the Zambezi River after a morning of canoeing. It's a combination of Zambezi tradition and special modern treats, this barbecue has Persian carpets, hammocks between the trees, chilled Pimms served on arrival, a picnic table adorned in silverware and the chitenge colors, a roaring BBQ pizza oven for breakfast or lunch. The BBQ is private for couples or parties traveling together. (Royal Chundu Lodge, Zambia)