I'm often asked how much I travel, outside of the flight attendant flying that I do; the answer is once a month, on average. I probably averaged a bit more than that this past year.
2013 was a great year for travel, with two trips to Europe, two to Asia, and a bunch of traveling around North America. Here's a little look back at the year in review.
January
As has become a family tradition, I welcomed the New Year in with a stay at the Westin. After a great meal out at one of my favorite restaurants, I tucked into bed and watched the midnight fireworks off the Space Needle from the warmth and comfort on my room. There's nothing like playing tourist in your home town to help you appreciate all that your city has to offer.
Shortly after the first of the year, I headed to Las Vegas for New Media Expo. NMX is the parent company of TBEX and I was there to help out the conference director and to check out some speakers. We also had a TBEX meet up and networking event, along with a smaller press trip to tour their new tower and have dinner at Gordon Ramsay's Pub & Grill. The high roller butler suites were amazing, but off limits to the average visitor.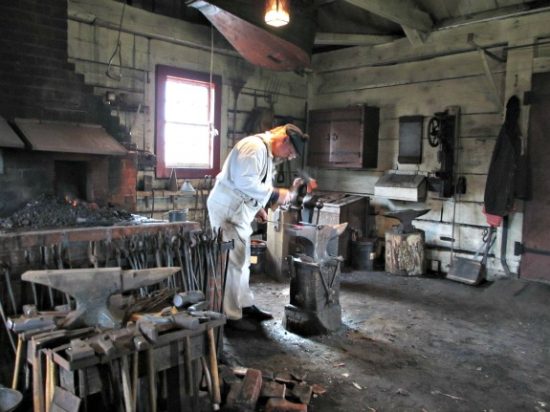 Sticking a little closer to home, I went on a day trip to Fort Vancouver. The historical site played an important part in the history and development of the Pacific Northwest.
 February
In February I spoke at the Seattle Travel Show, sharing my experiences as a first time visitor to Japan. It was great to share my experiences in Tokyo with the audience, and to dispel so many rumors about traveling to Asia. I loved the opportunity to talk with people after the show and to help give them information to book their own Japan travel experience.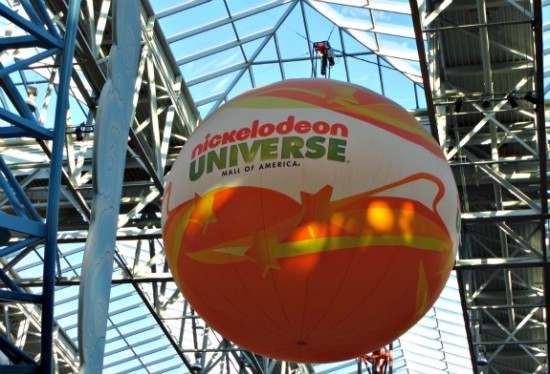 On a long February weekend, I also headed off to Minneapolis for a theme park weekend. Despite the winter snow, it was a fun time at Nickelodeon Universe at the Mall of America, followed by a day at Waterpark of America. If you are looking for a low-key type of theme park experience, this is one that fits the bill.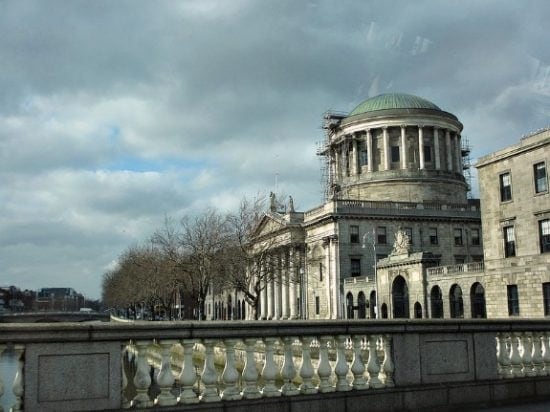 In late February, I headed off to Europe, going to Dublin via Brussels. I spent a few days in Dublin for a site visit for TBEX. It was a whirlwind trip looking at our conference venue, some of the major sites (that we'd be using for some of our social events), and getting a chance to see a few things in this wonderful city. It was a mere whetting of the appetite that would have to satisfy me until my return visit in the fall.
March
I flew from Dublin to Berlin for ITB, the world's largest travel trade show featuring building after building of tourism displays. I was on a panel at the event, speaking to the topic of how destinations and brands can work together, helped staff the TBEX booth, and also helped run the speed networking event. It kept me busy, but I did manage a little bit of time to go take a look at some of the booths. Wow! Some of the booths were over the top, I'm sure costing hundreds of thousands of dollars.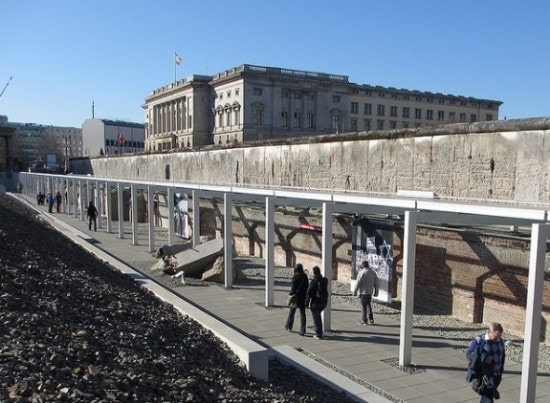 We stayed in a charming apartment in Berlin, with a neighborhood coffee shop right outside the door and easy access to public transportation. Despite being on an incredibly hectic schedule, I managed to get in a little bit of sightseeing, visiting the Topography of Terror (a very emotional experience, highly recommended), Checkpoint Charlie, the Berlin Wall, and the Brandenburg Gate. I drank beer in Berlin (checked that off my bucket list), ate lots of sausages, and left plenty unseen for a return visit.
It was snowing the morning that I left Berlin, so I opted for a cab to the airport rather than public transportation. A quick flight back to Brussels, and I settled in for a few solo days of sightseeing, resting up, and writing. Visiting Brussels was on my bucket list, so I'm glad I was able to visit a few of the major landmarks before the snow fell in earnest and, weather wimp that I am, and I retreated indoors. I sampled plenty of great food, spent some time observing the court system, and managed to do a little exploring in the snow. There are things in Brussels that interest me, and since the city is a good launching point for other travels, I see a return visit in my future.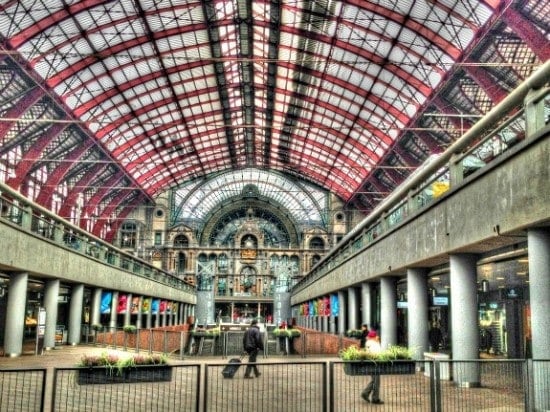 Good pal, Chris Gray Faust, met up with me in Brussels and we took the train to Antwerp (what a beautiful train station!) where we boarded a Vantage river cruise (a river cruise was another item I could now check off on my bucket list) for the inaugural sailing of the Vantage Splendor.
While an inaugural sailing is not the best judge of what the full experience would be like, I was charmed by the slow pace and looking out at scenery as we floated past. The cruise started in Antwerp, with a stop in Brugges before ending in Amsterdam, providing time for on land sightseeing as well. Despite some bitterly cold temperatures, sleet, and snow, I managed to make the most out of each stop, including that final day in Amsterdam (a visit now checked off my bucket list).
April
If March's theme was cold, April's was warm.
I flew to Honolulu to speak at Travel Weekly's Hawaii Leadership Forum on the topic of how the industry can partner with bloggers. Also on the panel were fellow Seattle-ites Anne Taylor Hartzell and Spencer Spellman. The event was held at the Royal Hawaiian, famously known as the "pink hotel" located on the beach in Waikiki. I was impressed not only with the rooms and grounds, but also with the aloha spirit and service of the staff. If you're looking for a romantic getaway in Honolulu, this is the spot.
May
May was a busy month of work and projects, then I headed off to Toronto for TBEX. I  had a few days to enjoy the city before the conference ramped up to full speed.
June
After working hard on plans for TBEX Toronto for nearly a year, it was exciting to finally have it all come together. Nearly 1,300 bloggers and tourism professionals gathered at the Metro Convention Center for the largest TBEX ever. The hospitality shown by the city and region was amazing.
I spent a few more days in Toronto post-TBEX, including a day of feasting with foodie pal, Andrew Dobson. Andrew arranged three meals for us throughout the city, giving us a taste of Toronto's Greek, Spanish, and Canadian cuisine. You know the expression "eat your way through the city"? Yep, that's exactly what we did that day.
It seems I just barely got my feet back on home soil and it was time to jet off to Japan, this time visiting the prefectures of Kamakura, Kanagawa, and Shizuoka. The highlight of the trip was a visit to Mt. Fuji, just a few days before our arrival it had been named to the UNESCO World Heritage list. Other highlights of the trip included dining at a Michelin starred restaurant, eating Udon and drinking sake, sleeping at a ryokan (a traditional Japanese hotel with tatami sleeping mats), relaxing in onsens, and a day at a spa in Tokyo. This trip to the Japanese countryside was much different than my first trip (which was a city experience in Tokyo),and I was glad for another look at this scenic and complex country.
July
The summer months are a great time to be in the Pacific Northwest, so in July it was time for a road trip. We loaded up and headed to southern Oregon, staying two nights in Roseburg and visiting Wild Life Safari.
I last visited Wild Life Safari in 1977 and have been wanting to go back. It's a drive through park, and animals have the right away, giving you an opportunity to see and watch the residents. Zebras crossed the roads in front of us, emus ran along side the car, and just up the hill the rhinos were keeping an eye on us. My recommendation is to get there early in the day to drive through, and the animals are most active at that time, and then to explore the walk through areas when you are done.
For the other nights on the road, we just stopped where we wanted and found a hotel not far off the freeway exit. While not my usual preference for accommodations, it hammered home that there are some amazing values in smaller cities and away from the big chains. Our hotels all included complimentary breakfast, often with cooked to order items, free wi-fi, nice pool and spa areas, and friendly and helpful front desk staff. Think about that the next time you're ready to hit the road.
Other stops on the road included the Cascades Raptor Center in Eugene. They're doing some amazing work rescuing injured raptors. Those who can be returned to the wild are cared for and released. Those who can not be integrated back into the raptor world are used in the educational program to help us learn how to protect these amazing birds.
On the drive back to Washington, we veered off for a trip to Mount St. Helens. The drive is stunning, if at times a little narrow and winding, and once at the top the views are amazing. The devastation from the eruption is still evident, and the visitor's center does a good job of explaining the history, but their our hiking trails and hiking trails that let you see for yourself.
August
Remember how I said that the summer was a great time to be in the Pacific Northwest? I stuck pretty close to home in August, enjoying the Seattle area and wonderful summer weather, before heading off to Ireland.
September
Back to Dublin, and ready for TBEX Europe.
The event was amazing, with over 700 bloggers and tourism professionals attending. The social events were held at the Old Jameson Distillery, the Guinness Storehouse, and a few restaurants and clubs around town.
October
After the conference, we headed out to the Wild Atlantic Way West, exploring County Mayo and County Galway. Getting out into rural Ireland was a nice change of pace from big city Dublin, and we enjoyed stops in Westport (named the best place to live in Ireland), Newport, Connemara (whiskey tasting, walking tour, and a chance to try my hand a skeet shooting), Galway(a delightful city that I'd like to return and spend more time in).
Next up, a visit to Northern Ireland to learn more about this country (it's part of the U.K.) and how it differs from its island mate, the Republic of Ireland. Belfast is an easy train ride from Dublin (a little over 2 hours), and that was home base for a few days. Remembering the days when bombings in Northern Ireland led the news reports in the U.S., I was curious to see how things had changed since the 1997 Peace Agreement ending the "troubles."
The highlight of the time in Belfast was a Black Taxi tour, offering a look at the political murals and a chance to understand some of Belfast's history. We visited Belfast Castle, Belfast Cathedral, the ornate City Hall, the Titanic Experience, did a little hiking, enjoyed good food and drink, and did a little shopping. This was a city experience, but with a little more time, there's more exploration to the north.
I enjoyed my time in both Irelands, and while I left the driving to other people, it was another item checked off my bucket list.
November
While I expected November to be spent close to home, sometimes opportunities come along that call out to you. In this case it was to visit to countries I had not been to – Thailand and Malaysia.
The theme of the trip was spas and food, a combination that had my name written all over it. I enjoyed spa treatments (and learning about the various techniques), cooking classes (I'll soon be giving it a try at home), sightseeing, and plenty of yummy food. This also checked off another bucket list item, getting a Thai massage.  I'll have stories from this trip up over the next several weeks.
December
If there was ever a time to avoid air travel, I think it's the month of December. I spent some time in the city, using a gift certificate (won in last year's Passports with Purpose fundraiser) for a stay at the Inn at the Market, and then the annual stay at the Westin for New Year's Eve festivities.
Whew – that's a lot of great travel experiences, many of them still waiting to be shared here. Thanks for coming along with me, wherever I go. And thanks for reading and being a supporter of what I do here on Traveling with MJ.
See you in 2014!