What a year!
2019 kept us busy with travel to new destinations as well as building some internal organization within our new media corporation (Leeward Media, LLC). There's rarely a dull moment around here, and that's just the way we like it.
This is our annual update post, our chance to wrap up the year and let readers know more about our business, our travels, and our future plans. It's like those annual Christmas newsletters, we just hope it's not that annoying.
We now own and manage the following travel and lifestyle sites:
Traveling with MJ – This is my personal blog focusing on value luxury destinations, experiences, and products. Everyone has a different opinion on what constitutes luxury. For some people, that's flying business class. For others, it's enjoying a fabulous glass of wine. And for still others, it's a penthouse hotel room, a personalized tour, staying longer in a destination, or traveling more frequently. We can't begin to define luxury for everyone. But what we can do is give you our recommendations so you can decide what's worth the splurge and when you should save. That's the way we travel, saving on things that don't matter to us so we can splurge on the luxuries that are.
The Travelers Way – Providing practical travel information for practical travelers, Tony is writing more at this site and will, hopefully, be taking over more business and editorial responsibilities in 2020.
The Yums – All food, all the time, The Yums provides restaurant reviews from around the world. Our freelance staff talks about food and service from a practical point of view, more gourmand than gourmet, to help you make choices about your next breakfast, lunch, or dinner. We publish a review daily, Monday through Friday. I'm not writing of reviews here, just pop in when there's an occasional need to fill in, and these duties are largely editorial.
Where Else to Go – I said it last year and it didn't happen, but I've made some behind-the-scenes changes and will be re-launching the podcast in 2020. I enjoyed doing the podcast but got bogged down in tech stuff that overwhelmed me. With the decks mostly cleared in that regard, I'm lining up new guests to chat with about where to go. . . and where else to go. Stay tuned.
Travel Reading List – 2020 will be the third year for this annual reading challenge. When you spent lots of time on planes, trains, and automobiles, you probably spend a lot of time reading. I founded this reading challenge, consisting of 24 prompts (an average of two books per month) designed to help you explore new topics, writers, and points of view. It's a fun way to find something to read next. We have an active Facebook group where we talk about books, share reading lists, and provide recommendations for the prompts in the challenge. You can join the group here (membership is moderated, so it may take a day or two for approval).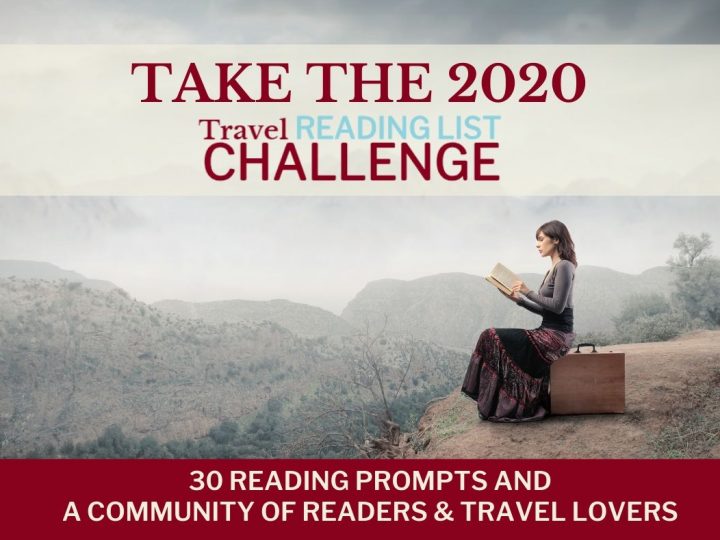 The new challenge list will be out on January 1st. You can check the site out then or sign up to get in by email here. Currently queued up on my Kindle is Resistance Women, a WWII novel inspired by actual events, about a circle of women friends who waged a clandestine battle against Hitler in Nazi Berlin.
Discovering Washington State – Launching a little later in the year than previously planned, this is our site about all things Washington State. Whether you're a long-time resident or a visitor planning a vacation in Washington State, this is where you'll find practical information about making the most of your time here. From the cities of Seattle, Tacoma, and Spokane to the small towns that are often overlooked, this will cover all the best places to visit in Washington State. Tony and I will both be writing here. We also have a dedicated social media and community manager, so look for more robust sharing on Instagram (here) and Facebook page (here). In early 2020, we'll be launching a community group on Facebook where you can ask specific questions and get personalized information about Washington State.
My Listly (coming soon) – While we had hoped to get this launched by now, it looks like this will be a 2020 launch. We've wanted a site that was just fun for quite a while now. Nothing with a lot of research, no worrying about SEO or marketing, just something that is a fun spot for readers to stop off for a few minutes each day. We've got our concept smoothed out, are getting some seed content generated, and hope to have a soft launch in the first quarter. More details to come.
A few of the business highlights (before we get to the travel) include:
Tony has become more integrated into the business as he learns the skills necessary for running successful blogs. It's been a little slower than I had hoped, but we've identified a handful of tasks that he's taken over and I've got my eye on a few more than he can manage for 2020. Additionally, he's been doing a little more writing over on The Travelers Way.
We now have a dedicated social media and community manager for Discovering Washington State. She just got started at the end of the year, but I think we'll be seeing more from her as we expand her responsibilities.
We launched one new site in 2019 and have one in the plans for 2020. I think that's going to be it for a while, at least until we can bring on more help. Although. . . I always have a few ideas in the back of my mind.
If you want to keep up on what's going on here at Traveling with MJ, as well as what we're publishing on all our Leeward Media sites, you can sign up for our monthly newsletter here, or fill out the form below. You'll get the highlights of everything delivered to your inbox the first Sunday of every month. Our next newsletter will be sent on January 5th, 2020.

Now – on to travel!
In 2019, I crossed four items off my bucket list, visited a new country (Tony visited two new countries), and went to a couple of new cities. I'll be updating my bucket list – which is a capped list of 100 destinations, things to do or see, and experiences – next month.
Here's a month-by-month look at our travels around town and around the world. Some of our travel was sponsored (in whole or in part) and some we paid for out of our own personal budget. Doesn't make no never mind as to whether we liked it or not.
January
We welcomed in the New Year with a stay at the Hyatt at Olive 8, a LEED-certified hotel in downtown Seattle. We frequently stay at this Hyatt property as it's conveniently located for the things we like to do. It's close to the Paramount Theater, lots of restaurants, an easy walk to the Pike Place Market, and the monorail at Westlake Center is just a few blocks away.
For New Year's we booked a one-bedroom suite with an adjoining double room. Throughout the day we set up a kitchen area with wine and appetizers and loved having family and friends stop by to spend some time with us. It's been a tradition for several years, followed by a nice dinner at one of our favorite restaurants and then watching the fireworks off the Space Needle. We'll be doing it again this year (although we're trying out a different hotel).
We escaped the Seattle cold for the warmth of Mexico with a trip to Playa del Carmen. I hadn't been there in years, and Tony had never been there, and we divided our time between two all-inclusive hotels, the Reef Playacar and the Reef 28. Getting away to the sun during the wintertime is a real treat and these properties pull out all the stops to make your stay enjoyable. If you a Mexico getaway, they're a solid value luxury choice.
At the end of the month, we headed to New York City for the International Media Marketplace (a showcase for travel writers and influencers) and the New York Times Travel Show media day. These are annual events and we try to go every year that it fits into our schedule. We'll be going again in 2020.
We stayed at the Freehand Hotel, a funky value-priced hotel in the Flatiron District (read my review here). This is a great hotel for a writer – in its former life as the George Washington Hotel is was a haven for artists, writers, and musicians – and incorporates this into its design esthetic and little touches found around the hotel and rooms. I felt right at home, wondering if I could move in for a couple of months and channel some of that creativity into writing the next Great American Novel. Or catch up on a bunch of blog posts.
While in New York, we took advantage of the many benefits of the CityPASS (read my review about how to use it and the value it offers here). We finally made it to the top of the Empire State Building – I can't believe that we hadn't done it before. We also spent the better part of an afternoon at the Air, Space & Sea Museum.
February
We checked out the new Embassy Suites Pioneer Square (review here) and stayed in a beautiful water view penthouse suite on the 23rd floor – which, at 715 square feet, was bigger than our first apartment. This is a much-welcomed addition to the Pioneer Square neighborhood with so many things to do and see. We ate and drank, did a little sightseeing, and left much undone for a future visit, so we'll be updating our Pioneer Square getaway post regularly.
March
Tony headed to Las Vegas for the Pac-12 basketball tournament, staying at the Luxor because it was close to the T-Mobile Arena where the tournament is held. He'll be going back to the tournament again this year and staying at New York New York.
After that, he flew to Phoenix for a few days at Major League Baseball's Spring Training (Cactus League), staying at the Hotel Adeline. This wasn't his first hotel choice, but he waited a little too long to make a decision – hotels book up fast for spring training and are ridiculously high in price – but it was the neighborhood he wanted to stay in and it worked out fine.
If you are planning to go to Spring Training in either Arizona or Florida and haven't booked your accommodations, DO IT NOW! It's only going to get more expensive and more limited if you wait. You can use the search box below to find ideas and pricing.
We headed off to Paris taking a teen from our extended family on his first trip to Europe. And we did it up in style by cashing in some miles and flying business class on Virgin Atlantic. We found an apartment to rent in the Marais (one of my favorite neighborhoods to stay in) and tried to see as many of the sights as we could fit in during our time there.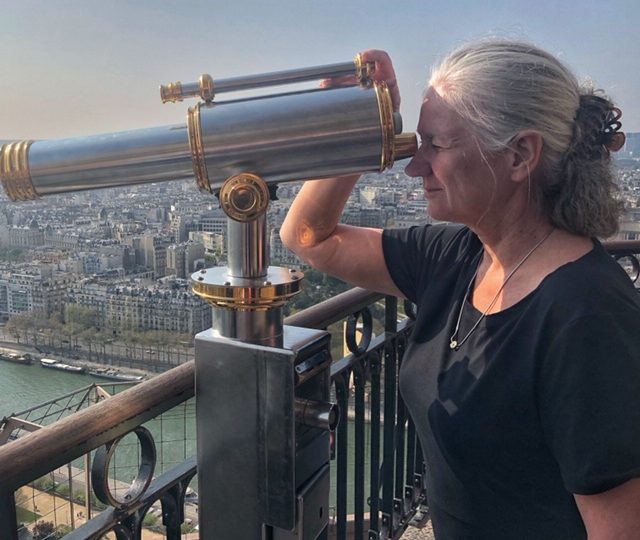 As is typical for many first time visits, we went up in the Eiffel Tower, visited Notre Dame (and am so glad that we saw it before the horrible fire), walked along the Seine, visited a couple of museums, wandered in several neighborhoods, and took a day trip to Versailles (probably the teen's favorite thing we did).
There's so much more to see, but we think we gave him a good introduction to the city to inspire him to make a return visit. And to make international travel a priority.
April
We had the opportunity to return to the Tulalip Resort & Casino to enjoy highlights from their new food and beverage program, as well as fit in a spa visit. It's a top-notch destination resort and offers everything you need for an amazing stay – beautiful hotel rooms, an ever-changing food and beverage program, first-class entertainment, a decadent spa, shopping, and a casino.
If you haven't stayed at Tulalip, or haven't stayed in a long time, you should plan for it soon. You can find our tips and recommendations to plan a perfect Tulalip getaway here.
May
I hadn't spent any time in Ohio for over 10 years, so when an SATW (Society of American Travel Writers) event was scheduled there, I knew I'd want to go.
In the week before the event, I spent some time touring Mansfield, home to many sites featured in the movie Shawshank Redemption, and stayed in a charming inn in Bellville. I swear I thought I was in an episode of Gilmore Girls, right down to the town plaza and gazebo. I'm putting the finishing touches on my post about how to enjoy a getaway here, but till then, you can read my review of the Wishmaker House here.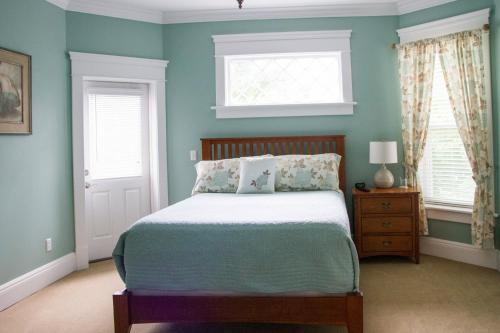 Then it was on to Columbus, another new city for me. Interspersed with official meetings and professional development, I got to see a little bit of the city of Columbus and wow, it was a real surprise. This wasn't some sleepy little midwestern town. It's a sports town, a food town, a convention town, and everything in between. I don't have enough insight – yet – to make any solid getaway recommendations, but I'm planning a return trip soon.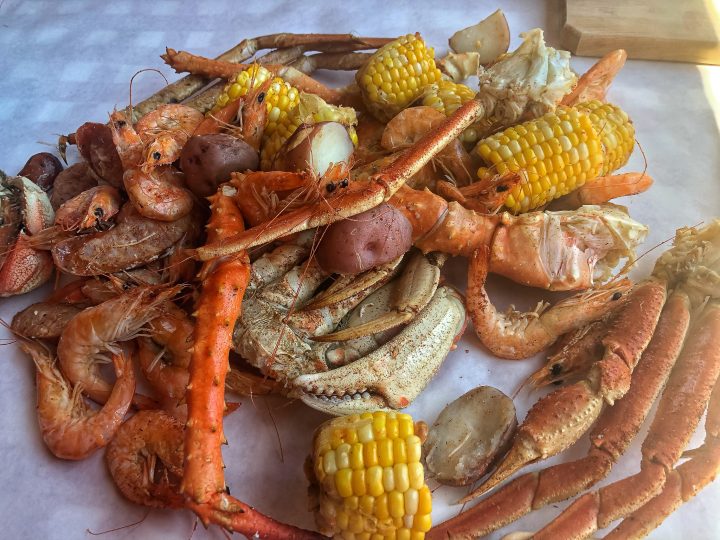 We ended the month with time spent on the Seattle waterfront discovering Miners Landing. Most people know this spot because it's the location of the Great Wheel, but the area is also full of restaurants, shops, and other attractions. History, too. We loved the Royal Feast (four different types of crab) at the Crab Pot and suggest you keep an eye out for its return to the menu. You can read our recommendations on how to enjoy an afternoon on Miners Landing here.
June
June was a month of conferences and events. First up was IPW in Anaheim. This annual event is sponsored by the U.S. Travel Association to showcase travel in the United States. As much as I love getting away on an international trip, I realize that there is still plenty to see here at home. This event is a good reminder of all that is still waiting for me.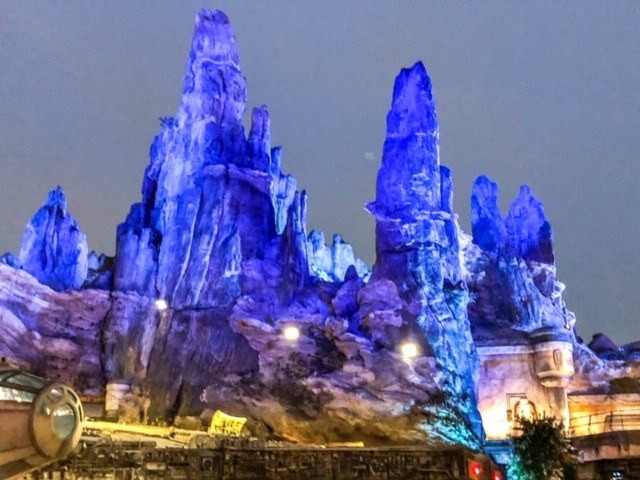 One of the special events of IPW was a chance to experience the new Star Wars attractions at Disneyland. It was amazing!
While I didn't put together any plans as a result of attending the event this year, there are some talks going on that should result in travel coming together in the coming year. Plus, it was great to spend time with my friend Melody from Wherever I May Roam.
The 2020 event, which I will be attending, will be held in Las Vegas. I'm looking forward to it.
Later in the month, Tony and I headed to Boston for a conference. While I have been there many times, it was his first visit there. While I had some events to attend, we packed as much as we could into the few days we were there. We stayed at the Westin Copley Place in Back Bay, a perfect location for getting around town (read my review here). We walked the Freedom Trail, ate lobster rolls, checked out the nooks and crannies around town, and almost got kicked out of a restaurant in the north end. We'll be back!
July
Back to Paris! This time to check a couple of items off my bucket list, a barge cruise and drinking champagne in Champagne.
We loved our Burgundy barge cruise with European Waterways. The slow pace, the casual vibe, the small group of fantastic cruisers, barge cruising definitely fits our low-key aesthetic. You can read all the details about the barge cruise here, complete with itinerary and recommendations. Tony wrote his take on the barge cruise here.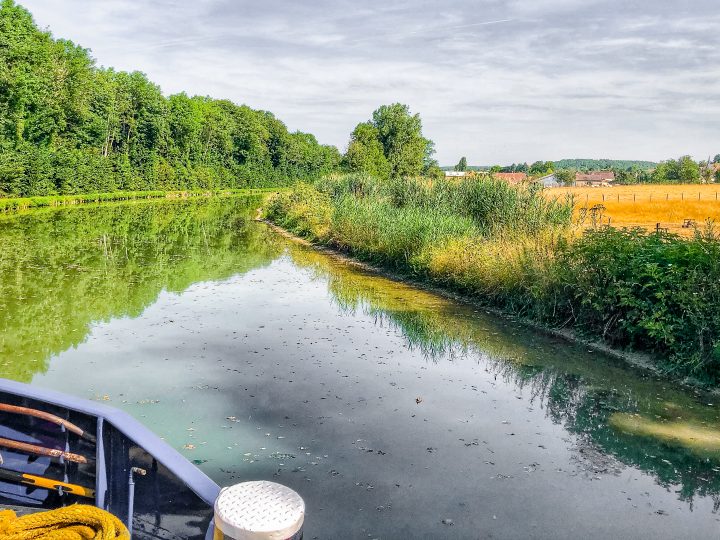 Our champagne in Champagne moment was in Les Riceys, a commune that has the largest wine-growing area in all of Champagne. We did a tour of Maison Alexandre Bonnet, a family-owned Champagne house, followed by some delicious tastings. We bought a bottle to take home.
But the bottle didn't make it home! In some quirky twist of fate, our friends Lisa and Cheryl from What Boundaries were in Paris at the same time we were (we had extra days on the front and back of our cruise). We met up at our hotel (Hotel Westminster) for champagne and then out for dinner before we returned home and they continued on with their adventures in France. What better way to enjoy a bottle of champagne than with friends who surprisingly find themselves in Paris at the same time. Cheers!
August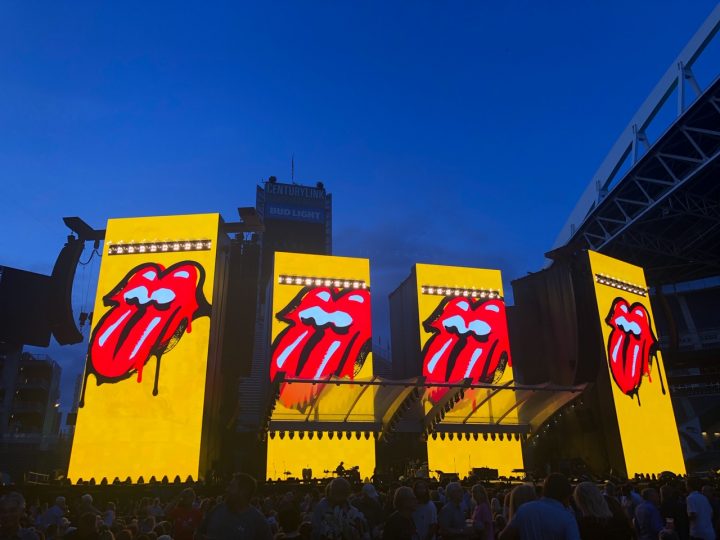 August is a great time to be in Seattle and a great time to see a concert at Century Link Field. We splurged on floor seats to see the Rolling Stones and were wowed by the performance a bunch of 70-year old (plus) men put on. I've seen them a handful of times, starting back in high school, and while the lines on their faces are much deeper, the music and energy still had everyone on their feet.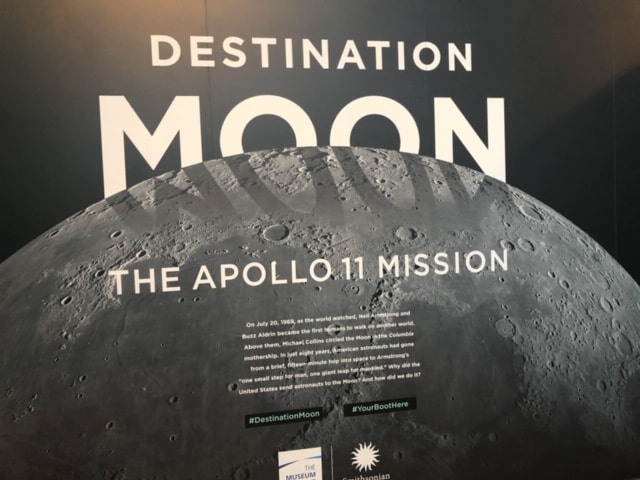 We went to the Destination Moon exhibit at the Museum of Flight. This traveling exhibit from the Smithsonian's Air & Space Museum is currently in Cincinnati (through late February 2020), then it will return to the main museum in Washington D.C. It's worth seeing.
I also added a new city to my travels this month, with a quick layover in Pittsburgh. I didn't do much planning on things to do or see, but wouldn't mind returning for a little longer stay.
September
The theme for September was discovering Washington State (and coincidentally we soft-launched our site by that same name this month, too).
We stayed at the State Hotel, located just a block from the Pike Place Market. This is a great location for everything you want to do in Seattle – it's easily accessible to the light rail (we took the train in) and monorail stations at Westlake Center. All sorts of shopping options are nearby, with Target across the street, the Market around the corner, and boutiques and department stores just a block or two away. You can read my review of the State Hotel here.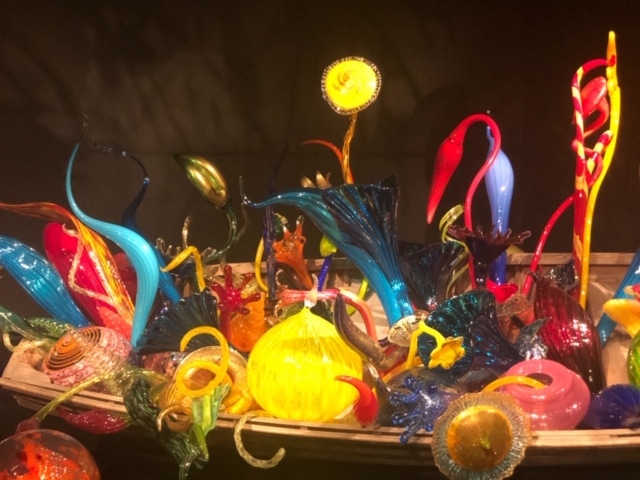 While staying downtown, we took advantage of the sightseeing options offered by CityPASS. As a local, we overlook so many of the city's attractions and that's really a shame. The CityPASS gave us a chance to look at Seattle as a visitor, through fresh eyes that are excited about what we were seeing and doing. We'll have a post soon about everything we did, along with our recommendations for using it.
Later in the month, our friends Chris (from the podcast Amateur Traveler) and Joan visited Seattle and also used the CityPASS to enjoy the Seattle attractions. It was fun catching up with them for dinner in our home town (we usually meet up with them on the road) and talking about what we enjoyed best.
We got back to the Tacoma Art Museum after an extended absence – I'm not sure why we aren't going here regularly – for a great French Impressionist exhibit. This is one of my favorite art styles, so really enjoyed it. The run date has been extended into January, so if you're local, there's still time to see it.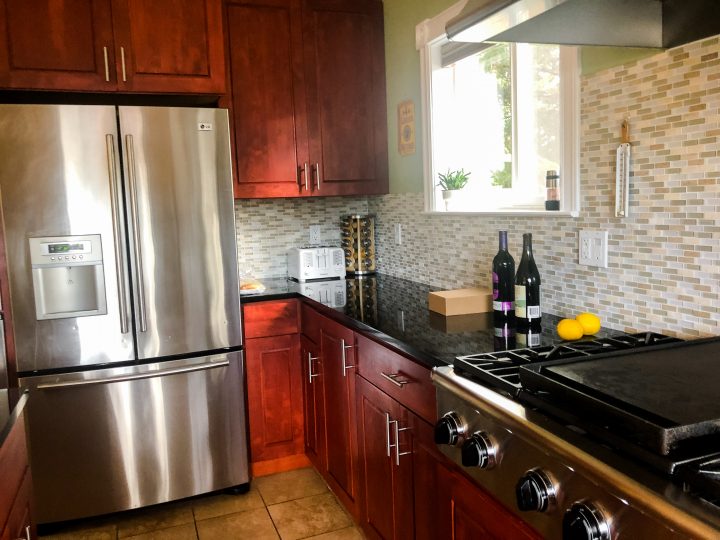 We finished out the month of discovering Washington State with a glamping stay on the Long Beach Peninsula. It's hard to think of a three-story home within walking distance to the beach and a gourmet catching as glamping, though. This was a wonderfully relaxing stay to end out the summer and a teaser for discovering more in this area of the state. You can read about our glamping experience here.
October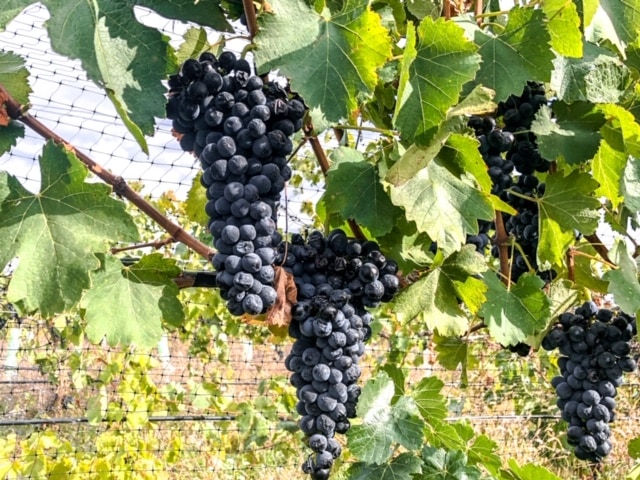 More discovering Washington State this month with a trip to Walla Walla and wine tasting with the Walla Walla Wine Alliance. You know that this trip was right up my alley! We sipped, we ate, we learned about wine, we had dinner in a vineyard – it was a great weekend. And I brought a case of wine home with me. I'm still researching some additional information related to this trip, so it will be a bit longer before I have a guide and recommendations for planning a Walla Walla wine weekend.
Later in the month, I headed off to El Paso, Texas, another new city for me, for the annual SATW convention. Although I have been to several SATW events, this was my first time at the annual convention. It was several whirlwind days of professional development, business meetings, tours and activities, and spending time with travel writer and publisher friends.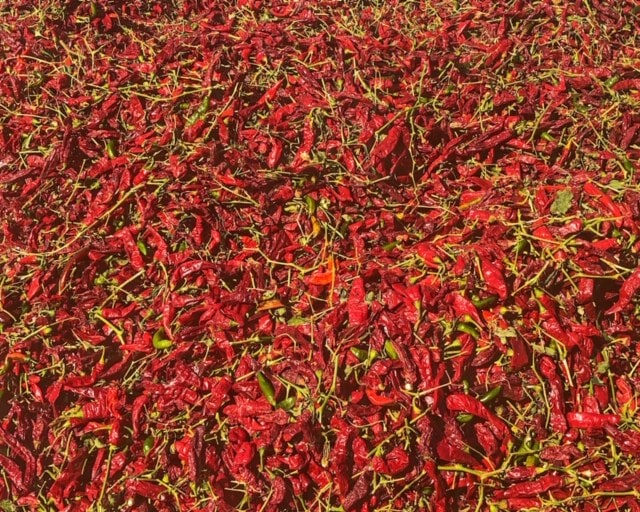 A highlight of the trip, along with the copious variety of food (Frito pie anyone?), was a trip to a pepper factory. Factory tours fascinate me, I love learning how things are made, and this one was no different. I have a new appreciation for chili powder, chili flakes, smoked paprika, and all the related spices that are used regularly in our house. I stayed at the Doubletree in Downtown El Paso, one of the convention hotels and always a solid choice for business travel (read my review here).
November
Back to Europe, our third trip this year, and another cruise, this one with Viking Ocean on the Cities of Antiquity itinerary. The itinerary focused on some of the things we like best – history, seeing something new, visiting someplace that we might not be interested in seeing independently, and having a balance with some relaxing days at sea.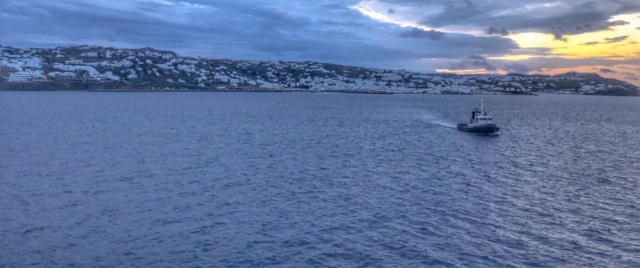 We started in Athens and had stops in Mykonos (new for both of us), Rhodes (new for both of us), Cyprus (a new country for both Tony and I), Israel (a new country for Tony and his first time in Asia), Crete (new for both of us), Naples, and ended in Rome. We loved our time in port as well as at sea and we'll have a full review with our day-by-day recommendations coming up soon. Till then, just enjoy the view.
December
We'll finish up the year the way we started it – spending time with family and friends, enjoying a great dinner, and toasting the New Year with fireworks off the Space Needle. It's a good time to take stock not only of what we've done and where we've gone, but where we're going and who we've become.
We wish for you fond memories of 2019 and great happiness and joy in 2020. See you in the New Year!