It's the time of year when we think about gift giving. While I prefer experiences to "stuff," there's no doubt that some "stuff" makes those experiences, and life in general, much easier and more enjoyable.
But how do you sort through the bombardment of ads and products to find something that's just right for the traveler in your life? How do you find products that are good quality and fairly priced, providing a value luxury gift for that traveler? Knowing that they are already well armed with their favorite travel products and routines, how do you find something that they don't already have or that will help your gift stand out from the others.
That's where I hope I can help.
These are all products and services that I use and recommend. Some of the links may be affiliate links, which means that I receive a small fee for the referral if you make a purchase, but it doesn't change the price you pay. Purchasing through my affiliate links just helps me do a little more traveling every year.
Here are my value luxury recommendations for the travelers in your life.
Kindle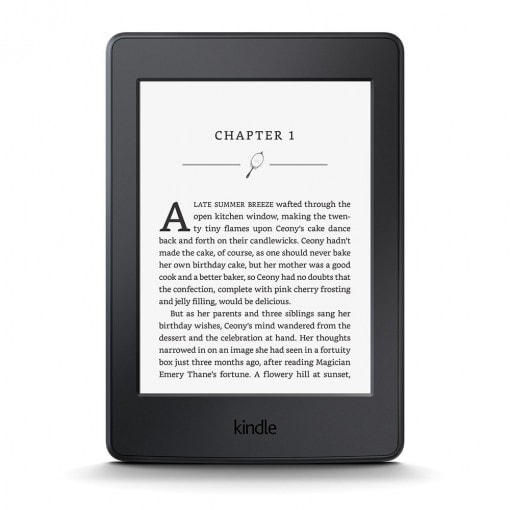 The Kindle Paperwhite is my top recommended gift suggestions. I've had a Kindle since they first came out and I've never had any regrets. My first generation Kindle was accidently run over by the car (don't ask). My replacement Kindle, second generation, is still going strong and in use by someone else in my family. I got a Paperwhite a little over a year ago. I carry in with me all the time – in my purse, carry on bag, in the pocket of a jacket. I still love the feel of a book in my hand, but the reality is that I travel too much, and read too much, to lug around a bunch of books.
The Paperwhite is glare free, has self adjust lighting options (which means I can read in the sun or on a dark plane), and is small and lightweight. I use my public library for many of my book selections, meaning I'm reading them for free. This is super value priced at $120, or $100 if you're willing to put up with ads on the screen saver. I have the latter, the ads aren't a big deal. There may be some Black Friday sales, so click through and take a look.
Camera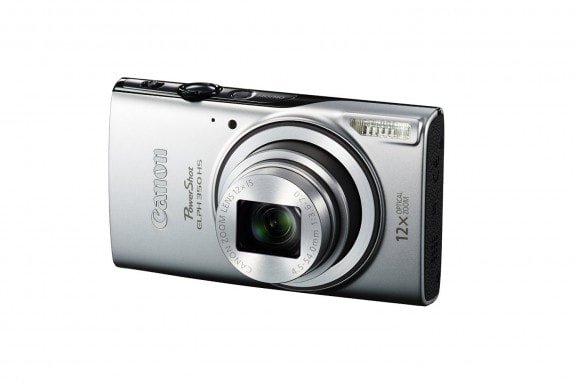 Every travelers wants/needs a camera. For a long time I was happy with the camera on my phone – and it still does a great job – then I moved to a point and shoot, a Canon Power Shot. I loved my point and shoot. It was in my pocket or purse all the time, it was easy to learn to use, and it took pretty decent photos. I still have it and it's being used my another family member. The model that I have is no longer available, but this Canon Powershot ELPH 350 ($159) is a close approximation.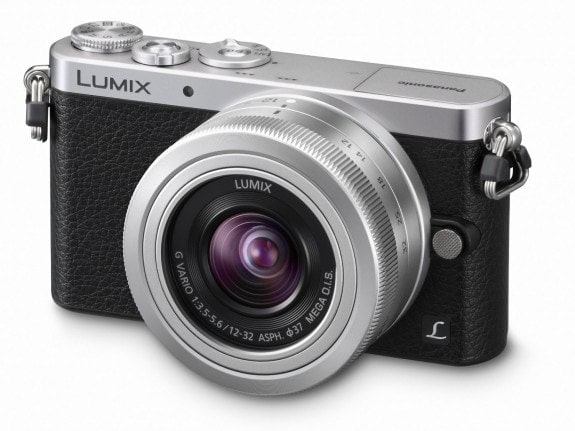 If you're traveler is wanting to step up a notch, consider one of the mirrorless cameras. While I love my point and shoot, I am ready to do a little bit more with my photography. I wasn't ready to tackle the complications of learning to use a DSLR, and I still wanted something relatively small and easy to carry with me all the time. The mirrorless option was a great compromise. I got lots of recommendations and information from friends, and finally decided on the Panasonic Lumix Mirrorless ($389). It's a lot of camera for the price tag, and I've been very happy with it so far.  I'll soon have my vision problems fully corrected, and am looking forward to seeing how much I can do with it. I'm looking to add on another lens, the mirrorless gives you multiple lens options, to give me more range.
And don't forget extra batteries and memory cards. Travelers know that you need lots of back up on the road, and these things may seem small, but they are much appreciated. A photo editing program light Lightroom ($142) may help improve a skill level, and there are all sorts of phone apps that are just plain fun. If they need a spot to store and share their photos, a subscription to SmugMug would be nice.
Inflight Tools
Frequent travelers use plenty of gadgets on their flights, and there are lots of things that can make the process more palatable. One of my favorite, and super cheap, is a portable laptop stand ($7) from Latosta. Basically, it's two hook-like things that you slip onto each side of your laptop to give it an angle for easier working. You can raise it high or low, depending on your personal comfort preference. I've found the low position is perfect for an economy class tray table, even when the person in front of me is reclining. It's become such a comfortable option that I've picked up a second one for use at home.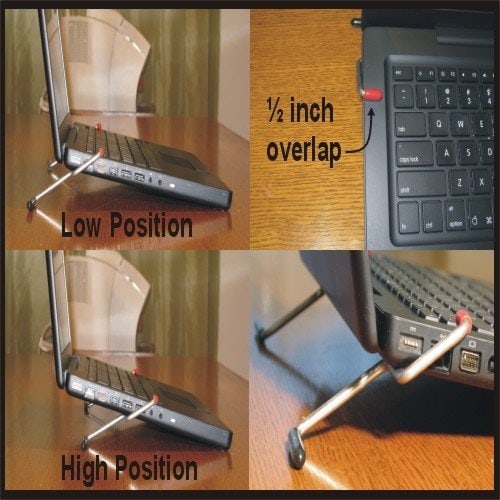 Another handy gift for road warriors, is a gift certificate for GoGo Inflight services. Deep discounts are available if you purchase online, and you can give the order code to your recipient. A monthly pass would make a great gift for someone who spends lots of time in the air. Single airline monthly pass is $50, multiple airline pass is $60.
Another helpful tool for inflight use is a laptop privacy screen ($35) that keeps prying neighbors from seeing what you're working on. This vertical messenger bag ($48) from Brenthaven is durable and stylish.
Texture is a service that provides magazines subscriptions for reading on mobile devices. It displays beautiful on both sizes of iPads (the only devices that I've checked in on), and for a monthly fee allows you to read unlimited monthly and weekly publications. A subscription is good for five devices, so you can share with the family. Rates are $10/month for access to all montly publications (I've been reading Bon Appetit, Food & Wine, and National Geographic) and $15/month for acess to both monthly and weeky publications (keep up to date with Newsweek and Time). While you do need internet access to download the magazines initially, once you do, they are available to read offline, making them great for traveling off the grid.
Clothing & Accessories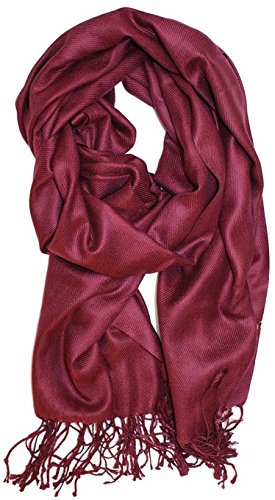 Clothing is a purchase I recommend only if you know the person well. It's such a personal gift that you really need to have some knowledge of the recipients taste preferences. With that in mind, however, clothing and accessories can make a great gift for travelers.
Scarves can make a great gift, especially larger ones that can also be used as a wrap, blanket, or extra layer of warmth. Splurge on cashmere that's warm and durable, or make a more affordable faux choice that can easily be replaced if soiled or torn. Lighter weight fabrics make for great infitinity scarves that can be worn year round – find a color and pattern that can brighten up basic wardrobe pieces.Price points are all over the board, from a few dollars to a few hundred. Scarves are for fashion forward men as well (if you're in Europe you'll see them worn by both men and women of all ages), just make sure the pattern is appropriate for the gender.
A hat makes a fun and practical gift for travelers to sunny weather. We all know that we need to guard against excessive sun exposure, but all too often we neglect doing so when traveling. A packable hat can solve the problem. For women, I recommend a crushable straw hat ($37) that can be rolled or folder without destorying the form. For men, the Tilly's canvas hat ($70) is a great choice.
Ex Officio makes great travel underwear (better know some really well before you make that choice), and I have owned several of the jackets. They wear well and versatile. Travelsmith makes a couple of all-purpose dresses that pack well, can be accessoried for different looks, and that can be laundered in a hotel room, if need be.
Luggage
Luggage is another travel item that I think is very personal. Besides the checked vs. carry on, soft vs. hard-sided, and roller vs. dufflel debate, there are other things to worry about:  two wheels or four, black or brightly colored, clamshell or expandable, and the numerous materials which luggage is made of these days.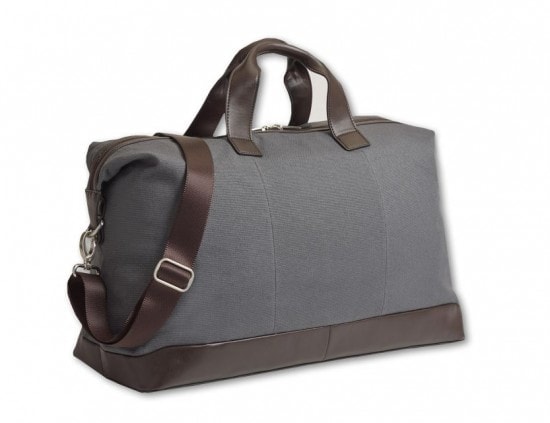 TravelPro is the workhorse of the frequent flyer, and you'll see it in use by many flight crews. Samsonite makes a nice spinner, and if you want something more colorful, and easy to spot on the baggage carousel, you may want to take a look at Neo-Cover. My go-to backpack is from Swiss Army. I like it because it's big enough to carry a lot of stuff – although warning, it does get heavy – but it also works well as a day bag, when I just need to pack around some electronics, a picnic lunch, and a bottle of wine. For a soft-sided carryon, I like the Medina weekender. Most men can use a new Dopp kit. My general recommendation when choosing luggage is to buy quality over disposal. Reasonable minds differ on that approach.
Food &  Beverage
I usually bring wine home from my travels, and I've always just wrapped in well in my clothing and put it in my checked luggage. I've never had a problem with breakage or leakage (knock on wood), but your traveler doesn't want the risk, there are reusable wine suitcases ($28) to help ensure that doesn't happen.
Staying hydrated while traveling is a key part of staying healthy, and there are lots of water bottles that feature infusers on the market now. Cut up some local fruit or vegetables and add to your water for a more flavorful drink, while keeping plastic waterbottles out of landfills.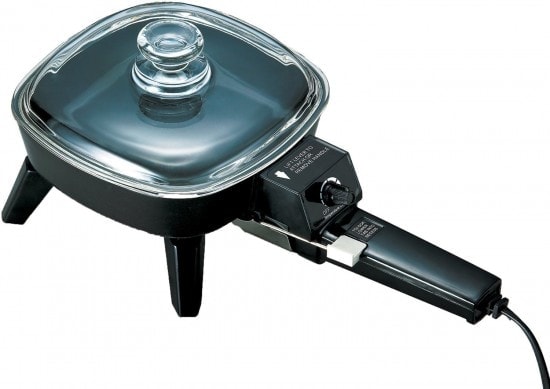 Travelers stuck in hotel rooms looking for a healthy, home cooked meal, might want to pack a small electric skillet ($15). Perfect for warming up soup or restaurant leftovers, creative Flight Attendants can tell you how to pack food and create delicious meals on the road. While I love finding new restaurants, there are some places I travel to that I want to burrow in and not leave my room. The skillet is perfect for those destinations. This isn't a likely option for the casual travel, but those who log plenty of miles may never have thought of it.
Coffee snobs might enjoy a travel french press. Coffee lovers might enjoy Via and tea lovers some gourmet tea bags, both of which can be enjoyed in a hotel room or on the plane.
Miscellaneous
I used to pack a fragrant candle for my hotel room, both as a way of creating a more pleasant environment and as a way of getting rid of funky smells. Now, I'm relying more on essential oils as both a room frangrance and a sleeping aid – eucalyptus is stimulating and lavendar is great at bedtime.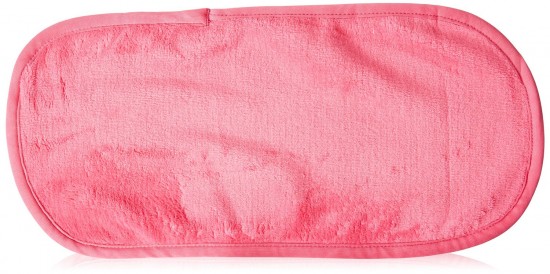 The Makeup Eraser ($16) is great for those long days of travel when you know you need to take off your makeup, but you're so tired you want to fall into bed. Thoroughly wet the cloth and wipe over your face; it removes all traces of face and eye makeup, including mascara. Rinse it well, wring thoroughly, and hang up to dry. Toss it in the washer when you get home, or wash it on the road with a little shampoo or body wash. It works great.
The creative person might enjoy an adult coloring book. The claim is that coloring not only provides an artistic outlet, but also helps improve focus and reduce stress. I don't know if that's true, but I do know that it's been a lot of fun. I see a lot of adults coloring on the plane lately. Add in a pencil set and a sharpener, maybe even a small sketch book or journal, and it's a fun package of creatives who spend time on the road.
These are just a fewof the products that make my life of travel easier, more comfortable, and more fun. If I've forgotten your favorite product, please leave the information in the comments and tell me why you think it would make a great holiday gift for a traveler.