2022 has been a busy year of travel. Whether it was feeling a sense of urgency to see the world again after the lockdown of Covid or simply opportunities that arose, we hit the road – and the skies – with determination this year.
The 2022 Holiday Gift Guide for Travelers has been divided into three sections – a general travel section, a foodie travel section, and a technology section. All these items are things that I own or are on my wish list, and they span a realistic price range. I write about value luxury – luxury for real people (not celebrities. My holiday gift guide for travelers contains gifts for real people (with budgets).
Many of these items are listed with affiliate links. That means that if you make a purchase, there may be a small commission coming my way. Using these links is one way of supporting my small business.
While I still believe that the best gifts of all are experiences, there are still a few things that make travel – and life – better. I hope you find something that makes your travel easier.
Click directly on the photo to get more info and the best pricing!
Gifts for All Travelers
Secret Seattle: A Guide to the Weird, Wonderful and Obscure
By Mary Jo Manzanares – I wrote a book!
This is a shameless plug! But I honestly think you'll enjoy it. Whether you're a local looking for something new or a visitor wanting to feel like a local, Secret Seattle lets you in on dozens of secrets around the Emerald City. Create a to-visit list and choose one to visit each week.
Day Bag
This is a perfect day bag when you need something smaller than a pack but more than a purse. This bag is as well-traveled as I am, this year visiting Jordan, Netherlands, Colombia, Peru, Chile, and more. I use it to carry cords and external chargers, stuff in a lightweight jacket, keep sanitizer handy and include my wallet and all the detritus that collects in a purse. It has an easily accessible outside pocket for things you need readily. I wear it facing my body for security precautions.
Packing Cubes
I was a late convert to packing cubes, but once I started using them, I became so much more efficient in how I pack for a trip. There are lots of philosophies about how to use them best, and I experimented a bit to come up with what works for me (a combo of roll and fold). Now I can't imagine packing without them. They keep me organized and help me avoid overpacking.
Wallaroo Foldable Sun Hat
Do I really need to remind you of the importance of wearing a sun hat and high-quality sunscreen? There's no reason why a hat can't be both stylish and easy to pack. I've been wearing the Ana from Wallaroo Sunhats. It doesn't look like they make that one any longer, but the Victoria Diva looks pretty similar. It folds up for packing and pops right back into shape for wearing. No excuses not to take it with you!
Merino Shoes
Tony first discovered these shoes, buying a pair of slip-ons for city walking. He quickly wanted another pair (and since then, has placed another order) and I tried a pair of flats, finding them perfect for packing. They take very little room and complement most outfits. Bonus points for being lightweight and washable.
Travelon Cross-Body Bag
Extra Carry-On Bag
I don't do a lot of shopping when I travel, but occasionally I wind up with more stuff coming home than when I set out. I picked up this small folding travel bag as an extra – a bag that I could slip into my luggage and have if I needed it on the return trip. It's waterproof, so it works well for damp items by the pool as well. On a recent trip, I used it as my main carry-on bag instead of the heavier structured bag that I had been carrying. It's expandable, too, although I haven't had to give that a try.
Covid Testing
While required covid testing isn't required in most travel situations, I still like to test before heading off on a big trip. I would feel awful if I unknowingly spread covid to family or friends (or strangers, for that matter). And I usually test 3-5 days after returning from a trip. I have stocked up on these and have used them frequently this year, as I've had lots of cruises and international travel.
Alpaca Wool Scarf
Alpacas have expressive faces with long eyelashes and I adore them. They also have some of the softest wool around. I purchased an alpaca wool coat when I was cruising in Peru and have already worn in several times. So soft and warm. I wish I had thought to pick up a handful of scarves as well, for myself and Tony, and for gifts. This is the closest match I've found.
Sadie & June Map Artwork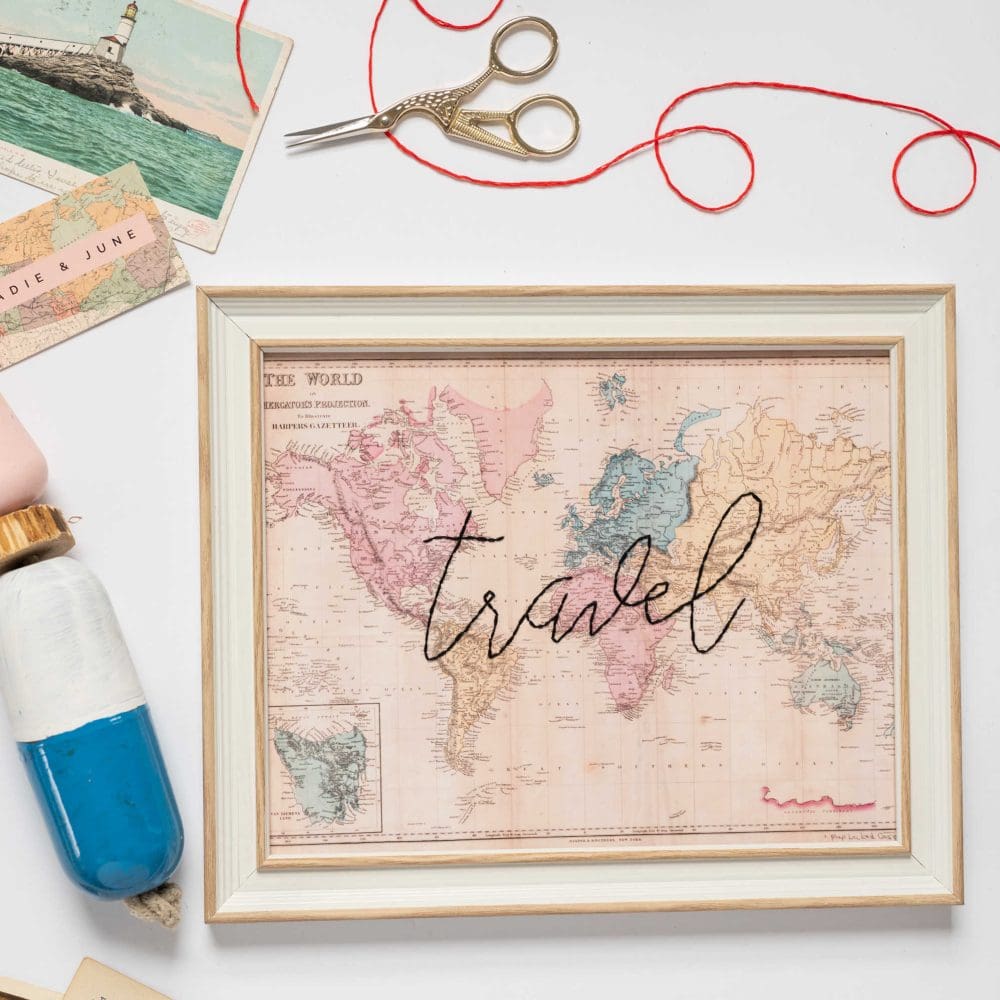 A recent discovery as I indulged in my passion for maps, I came across an excellent selection at Sadie & June. With a range of personalization options that allow you to make them reflective of your own adventures. I have my eye on this one.
Photo credit: Amy Zambonin
Capital Cities Coffee Table Book
Taaluma Tote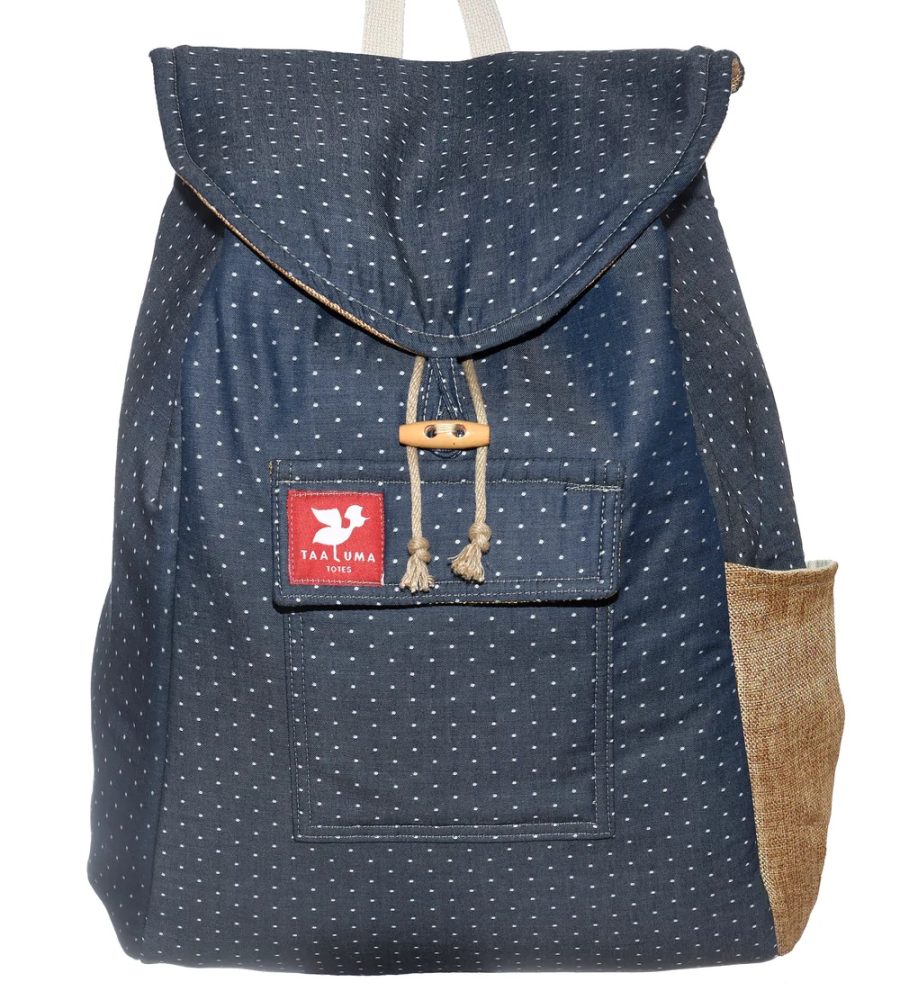 Taaluma Totes offers products filled with advocacy, love for travel, and the wonder of cultural traditions. The name comes from a Swahili word meaning culture – and each bag fully embraces that. Fabrics are sourced from around the world, with a give-back to local communities and entrepreneurs for every country bag purchased. Each bag fits a 15" laptop with multiple pockets that can carry just about anything. The country represented in photo is Germany.
Gifts for Foodie Travelers
Corkscrew
I can't begin to tell you the number of corkscrews we have around the house. The reason? We like picking up a local bottle of wine to enjoy in our room while traveling and we never remember to pack a corkscrew. And, in those situations, it seems like we end up buying a cheap one that we don't want to use again. I finally just purchased a duplicate of our at-home favorite to stay permanently in my suitcase. And while this is the one we use at home, I do have my eye on this one. I've also started packing these silicone bottle stoppers for when we don't finish a bottle.
Wine Tasting Resources
I'm not a pro at wine tasting, but I'm working on incremental improvements. I hope to start the WSET certification program in 2023. This simple aroma wheel has been helpful in identifying what it is that I'm smelling (and later tasting), and it's easy to slip into a tote bag before heading out for tasting. There are still a lot of scents that I'm not familiar with. I have an aroma kit on my wish list for this year.
Wine Storage
Once we started visiting wineries, we started buying wine, which meant finding some simple storage solutions at home. When we outgrew a box in the basement, we opted for a wine refrigerator. This is the newer version of the model we purchased. It's handy to keep in our family room off our kitchen and is where we keep our everyday wine selection. That former basement storage area has been turned into a full wine cellar, with additional refrigeration, floor-to-ceiling storage racks, an additional storage area, a wet bar, and a sitting area. We love it!
Tuscan Women Cook: Nonnas, Memories, Recipes.
The 50+ recipes found in the book come from nonnas (grandmothers) from Montefollonico, Italy. There are so many delicious recipes here! The Suga di Campagna (Tomato Sauce with Basil and Cream, page 111) has become a household staple. The Aperol Spritz (page 115) was a summertime favorite. And I'm going to tackle Torta di Mandorle (Almond Cake, page 103) for the holidays.⁠
Wine T-Shirt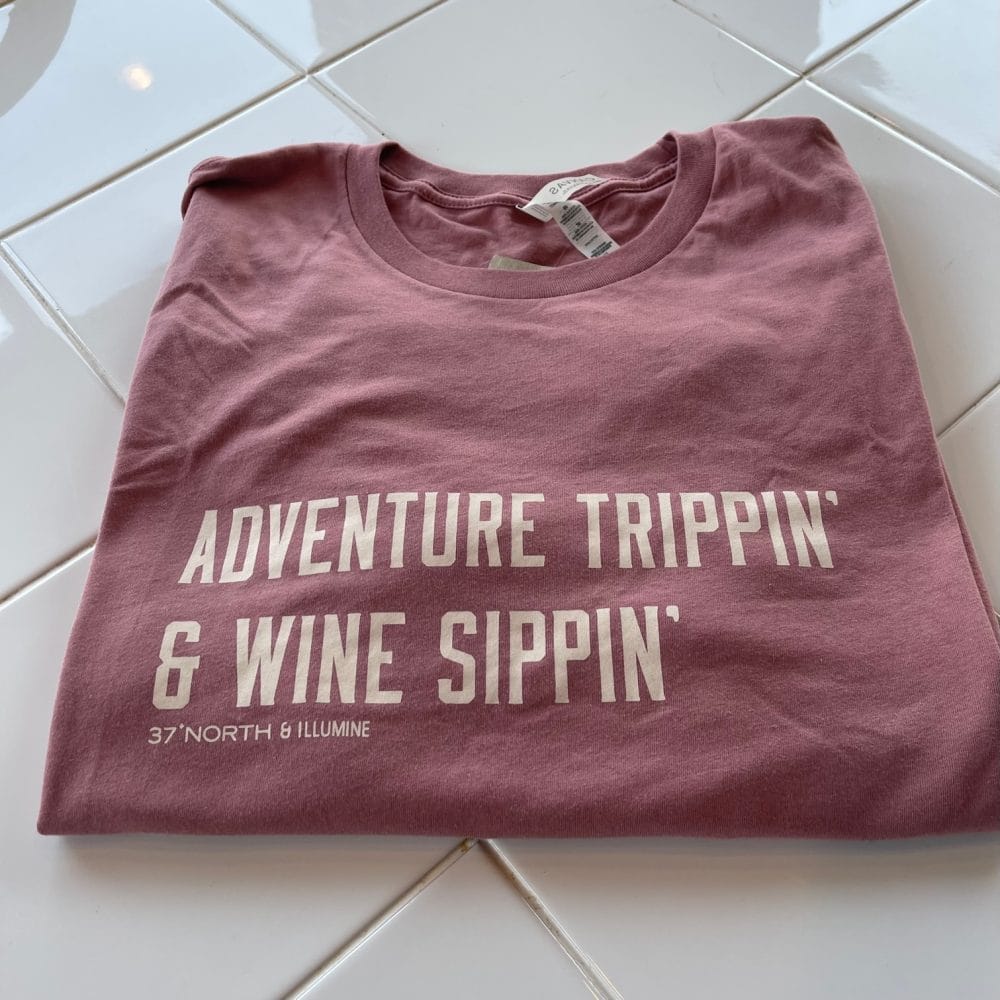 You can never have too many t-shirts. This message sums up how I feel about wine and travel. If wine isn't your jam, Illumine has lots of other choices to have fun expressing your adventure preferences.
Art Inspired by Food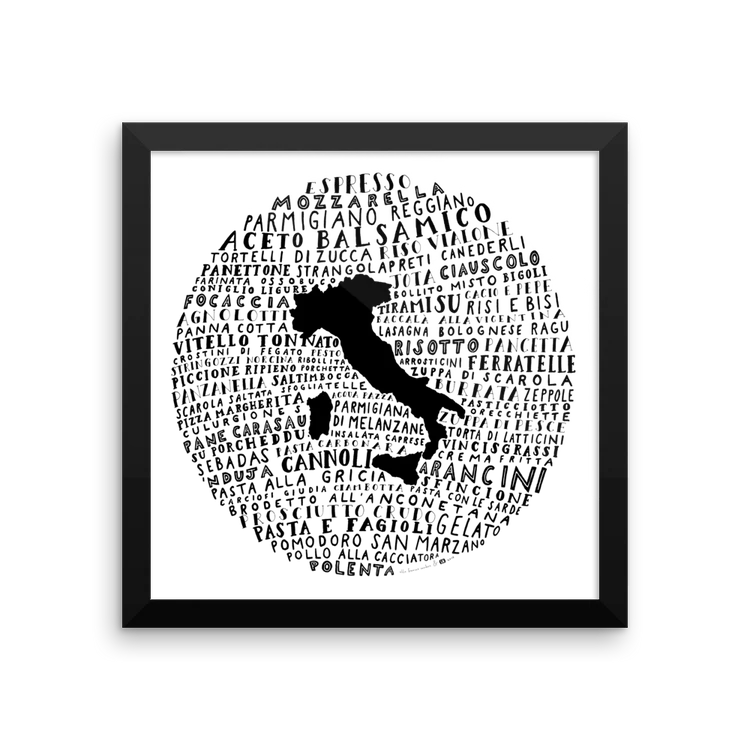 My friend Jodi launched this collection of food art a number of years ago. She is now disabled from a chronic spinal CSF leak and unable to travel. Her art collection lets her continue to share her love and travel and food, and also provides a source of income. There is wall art, posters, t-shirts, and tote bags representing Italy, Japan, Mexico, Canada, Portugal, Thailand, and Vietnam. She also has a collection of resources for celiac travelers.
Gifts for Techie Travelers
Kindle
I've been a Kindle fan since they first came out. Yes, I still love the feel of a book in my hands – I wrote one, I have bookshelves of reference books, and I love getting autographed copies. But I read a lot, and I found myself packing too many books when I traveled. My Kindle helps me lose that excess weight, it holds a thousand (or so) books, and I don't need to worry about carrying everything. The Kindle syncs with my library (where I get most of my books), allowing me to read more and spend less. I have the Paperwhite version, it's waterproof and backlit, and I can adjust the font size for easy reading. Add a pretty cover – I suggest something bright and colorful so you can spot it easily.
External Charger
Long Charging Cords
Travel Adapter
Airpods
I have never used iPhone listening devices – whether wireless or corded. They just don't fit my ear, despite the shapes changing over the years. I've been using the AirPods Pro for a little over a year now, despite a fair amount of skepticism, and I love them. Since they fit more like an earbud, I don't have to worry about them falling out. They also have noise cancellation and transparency modes so that you can set your listening preference. Tony prefers these.
Airalo E-Sim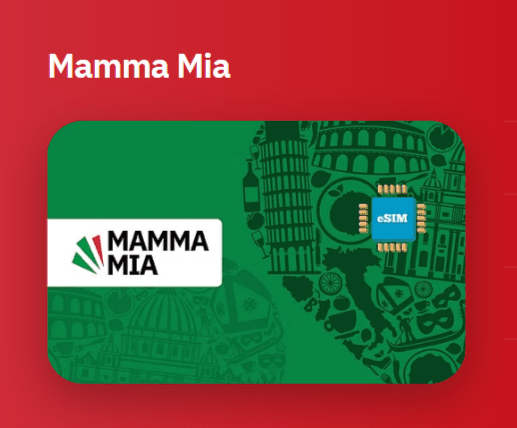 I've had a lot of international travel this year, and while I often have wi-fi available, I use an e-sim for times when I don't. Airalo has e-sims for any country or region you want to visit at a price much cheaper than a daily fee from my cell phone provider. I've used e-sims in several countries in Europe and South America and am already lining up my purchase for my next trip. Use promo code MARYJO1833 at Airalo to save $3 on your first purchase. Available for iPhone and Android phones.
Apple Air Tags
If you've read any travel news this year, you know that luggage issues have gone crazy. Whether bags got misplaced, went missing, or perhaps were stacked up in an airport somewhere, Air Tags have become a lifesaver for many travelers. I keep one in my luggage (whether checked or carry-on) and am reassured knowing where my bag is. I bought these keychain holders so they are easy to attach.
Cross-body Phone Case
I like having my hands relatively free when I'm traveling, but I also like having my phone at hand, ready to grab a shot. Although I primarily use my iPhone as my main camera, there are times when I have my DSLR with me as well. Friends Lina and David recommended this phone case, and I love it. It allows me to juggle multiple items requiring the use of my hands and I don't have to worry about dropping the phone.
Blue Tooth Transmitter
I picked this up out of frustration with headsets on the plane. The small wired headsets didn't yield great sound, and I didn't want to pack around my space-hogging larger headset. I read about using a blue tooth transmitter to connect my iPods to the airplane system and gave it a try. While it took a little fiddling and carefully reading the instructions the first time I used them, these allow me to connect and have great noise-canceling sound quality.
For Pinterest
Save to your favorite shopping boards. These items make great gifts or personal shopping items all year round.