Today I have a guest post that going to push us onto a different path, the less traveled one, as we visit another side of Europe. —- Many of us, who have traveled Europe extensively, know the continent's greatest and most popular resorts and have grown tired of the tourist traps and overcrowded summer seasons.  With so many well established resorts available, it's easy to overlook some of Europe's most charming destinations that are just a bit off the beaten path.  These are destinations that can offer the same level of services, better views and a guarantee that you will still have the best holiday ever, with a wide range of prices to suit every budget.  All the great stuff, but without the melting pot of tourism. So open your hearts and minds and dare to explore Europe all over again with a vacation that is a little bit different, yet special and fun.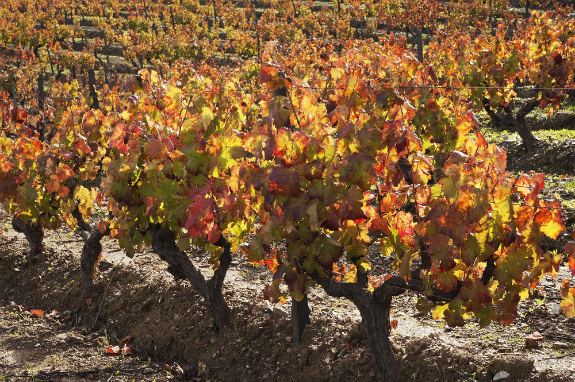 Alentejo, Portugal
Most people when looking for a summer vacation in Portugal will visit the Algarve, famed for its beaches, nightlife, golf, etc. But positioned just above the Algarve region is the biggest region in Portugal, Alentejo; yet few venture here. Cuba, (no, it is not a spelling mistake) is a quiet little village nestled deep in the Alentejo countryside that offers up beautiful hotels, wonderful restaurants and local gastronomic delights. This lovely and historical place offers a friendly and warm welcome from its locals who will share stories with you on the origins of the village's name.  Some locals that it comes from when the Arabs ruled Portugal, the name Cuba or "Coba" means tower, while others will tell tales of how Dom Sancho I conquered the village from the Moorish in the XII Century discovering many barrels of wine known as "Cubas". Tradition is big here, with weekly summer parties and an abundance of wine tasting. The miles and miles of open fields provide you with a backdrop that will tantalize your eyes and offer you the opportunity to witness wildlife and nature at it's best.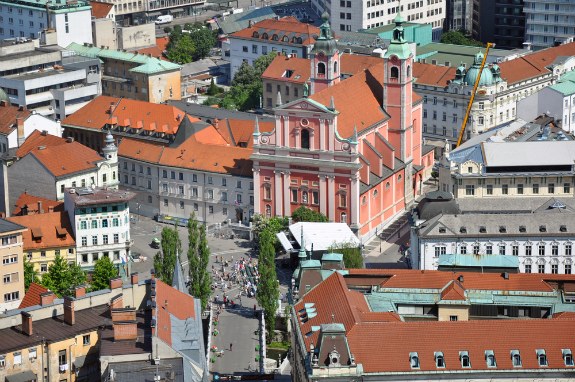 Ljubljana, Slovenia
Slovenia will inspire anyone with its beauty and places of interest, with so much to choose from, it can sometimes be hard to decide where to go. Dominating central Slovenia, the capital city of Ljubljana and its surrounding area are worth seeing.  Nestled below the hill of Ljubljana castle, and set on the river on which mythological Argonauts carried the Golden Fleece, the city is rich in heritage from the Roman Empire and was once the capital of Napoleon's Illyrian provinces. Ljubljana boasts the greatest exhibition of Architect Jože Plecnik and offers a lively cultural life with numerous theaters, cinemas, museums and galleries. Home to one of the oldest Philharmonics in the world the city hosts thousands of cultural events each year, including ten international festivals; the Ljubljana summer festival, the Ljubljana Graphics Biennial, the Ljubljana Jazz Festival, the LIFFE Film Festival, and the Druga godba Festival of Alternative Music, and much more.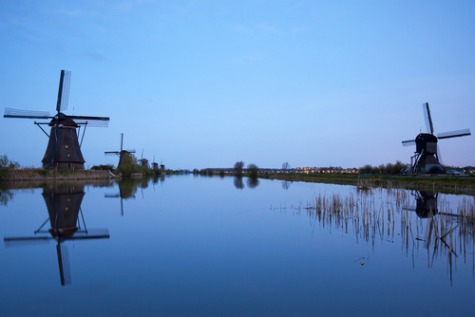 Kinderdijk, Netherlands
This particular small piece of heaven is a village belonging to the municipality of Nieuw-Lekkerland, in the South of Holland, approximately 9 miles east of Rotterdam. Translated from Dutch, the name Kinderdijk means "Children's dike."  The village  offers  4 lovely hotels, a wide selection of restaurants offering local cuisine and warm, friendly and excellent service where ever you may go. One charming sight are the town's 19 windmills, that in the 2nd week of September are lit during the night in an artistic event called "mills in the flood light". Visitors to Kinderdijk are able to visit one of these famed windmills in the summer season for a tour of how the mill works and the lifestyle associated with it.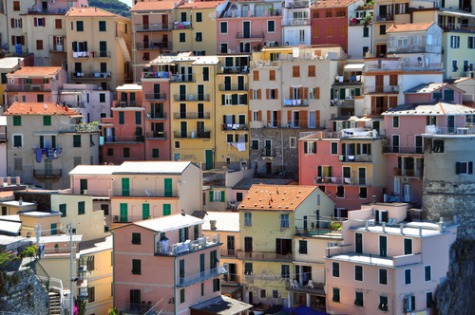 Cinque Terre, Italy
The Cinque Terre (pronounced CHEEN|kweh TEHR|reh) consists of five small villages ("cinque terre" means "five lands" in Italian) which cling to the Ligurian cliffs along Italy's western coast. They are usually thought of and visited collectively, mostly because they're so close to one another that you can walk from the first to the fifth in a matter of hours, but each does have its own personality. The primary attraction of the area is the hike along the cliffs from village to village offering beautiful scenery. However Cinque Terre also boasts a delicious regional dessert wine called Sciacchetrà, excellent seafood, in particular fresh anchovies and a few nice sunbathing beaches. Easily accessible by train, less so by car or bus, and the closest town of any size is La Spezia to the south of Riomaggiore. You may undoubtedly find some hostel and hotel listings which claim they're in the Cinque Terre, however they are more likely to be in La Spezia.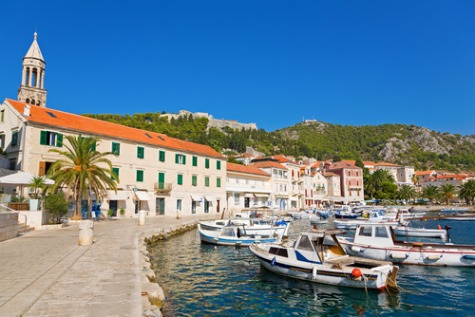 Hvar, Croatia
This remote fishing village offers the sublime weather — not too warm and not too cold – making it perfect for its beautiful beaches and typical Mediterranean vegetation. Auto-proclaimed as the "sunniest place in Europe", this attractive village boasts nearly 2750 hours on average of sunlight each year. The village holds a festival throughout the summer, starting in late June and ending late September, with national and international performers appearing almost daily. Located to the far end of the island, Sucuraj offers loads of hostels, hotels, restaurants and bars as well as a beautiful white sand beach and wild landscapes, making is the perfect place for the explorer in you to stay and discover the "lost lands". Photo credit:  Courtesy of Shutterstock
—-
Keely Capel is a well known and respected member of the Holiday rentals industry who offers valuable and insightful tips on Travel and Holiday Topics. She owns and operates www.bidabooking.com -your online auction dedicated to holiday rentals. Simply, Look, Bid and Book.