Culinary and wine travel are popular travel trends, but if you want to drill down into the trends a little more specifically, how about chocolate travel?  Chocolate is a universally loved flavor, and there are plenty of great spots around the world where you can give it a taste.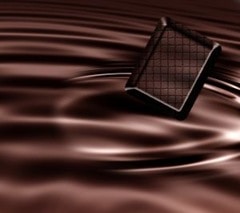 Here are 6 Travel Destinations for Chocolate Lovers:
We'll start in my home city of Seattle, where we are no strangers to chocolate.  Seattle is home to several chocolatiers, among the more notable Fran's Chocolates (President Obama is a fan of her salted caramel chocolates), Theo Chocolate, and Boehm's.  Theo's offers classes and tours and Boehm's offers public tours.
From Seattle, we head south to the San Francisco area, where there are plenty of great food options.  Most people have heard of Ghirardelli chocolate and its namesake attraction Ghirardelli Square along the San Francisco waterfront.  But don't forget to head across the Bay to Berkeley's Scharffen Berger, a company known for making it's chocolate from bean to bar – its environmentally responsible chocolate.
Leaving the Bay Area we head off to Spain, and "Chocolate City" of La Villajoyosa. La Villajoyosa is home to Valor, makers of a gourmet brand of chocolate and pralines in Spain.  They even have a chocolate museum!  In their cafe in Alicante you can try some specialty chocolate dessert.  The chocolate with churros is supposed to be delicious.  Mmmmmm!
After Spain head off to Switzerland, the country that highest per capita rate of chocolate consumption in the world.  Bern is home to Toblerone, the triangular shaped chocolate bar that you see in so many airport shops.  How many travelers have picked up some Toblerone at the airport because they've forgotten to pick up a gift while traveling.  Zurich is home to some chocolate producers as well, and here in the U.S. you may have seen Lindt and Teuscher.
From Switzerland it's an easy distance to Belgium, where the phrase Belgian chocolate and love is nearly synonymous.  There are a dozen chocolate factories, 16 chocolate museums, and over 2,000 chocolate shops.  As your traveling the country you'll find that nearly every village, no matter how small, will likely have a chocolate shop.  Belgium is considered the top chocolate destination in Europe, and this sounds like a country I'd love.
The last stop of the chocolate tour is France, where you'll find Valrhona.  Founded by a pastry chef back in 1922, Valrhona make top-quality luxury chocolate and vintage chocolate.  They also have a chocolate school for chefs, chocolate makers, and caterers.  They do offer a 3-day amateur chocolate course, if you're interested.
Did I forget your favorite chocolate destination?  Please tell me about it in the comments.
Photo credit:  SXC