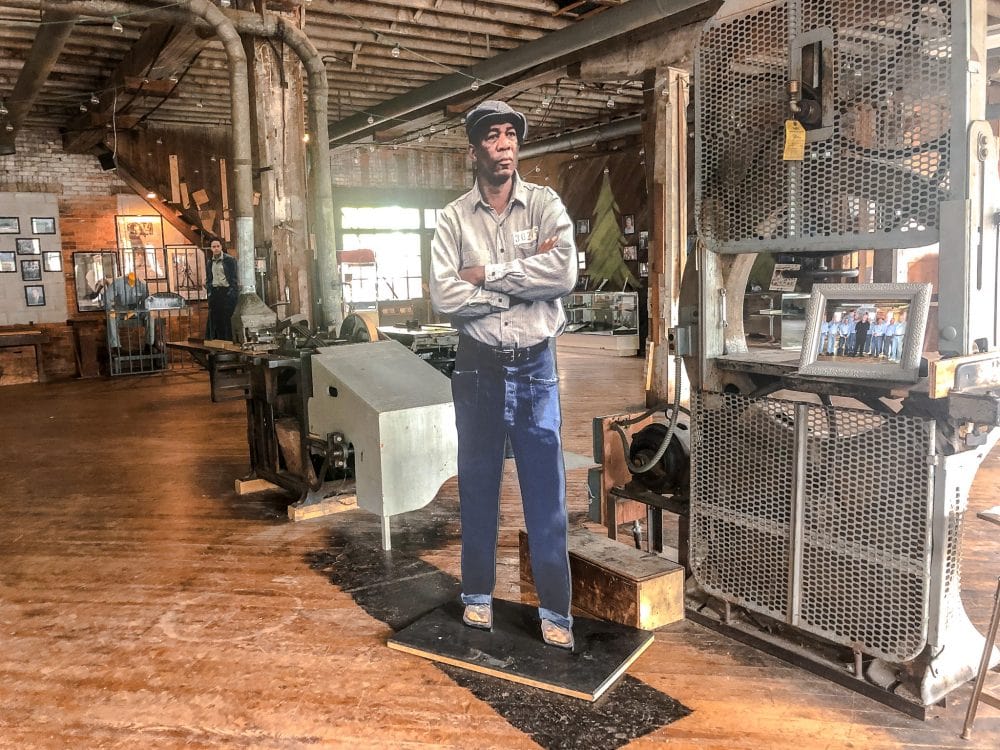 Located in Richland County, Ohio, Mansfield may not be your first choice for a weekend getaway, but there is certainly enough here to keep you occupied. In fact, you may find that there are so many things to do in Mansfield that you'll need to make a return trip.
Mansfield has many claims to fame: it professes to be the haunted capital of Ohio, the number one movie of all time – The Shawshank Redemption – was filmed here, and America's first working robot, Elektro, was built in the city, to name just a few.
While we're all taking a pause on international travel, and much of travel in general, I'm featuring smaller, perhaps overlooked destinations, that are perfect for a road trip, a slower getaway, or just don't want to be sandwiched in with a throng of people. Of course, any destination can be crowded during festivals and special events, once those start happening in the meantime, so check a calendar for dates you wish to visit.
One big bonus in visiting Mansfield, Ohio, is how budget-friendly it is. If you're used to major cities and high prices, you may find that a long weekend in Mansfield will cost you less than one night in a major city.
Here is my guide on how you can create a perfect weekend getaway in Mansfield, Ohio.
Things to Do in Mansfield, Ohio
The Shawshank Trail
Considered to be the best movie ever made, The Shawshank Redemption is one of the main reasons why people choose to head to Mansfield. Unlike many movie tours with a guide or that follows a strict or timed itinerary, the Shawshank Trail gives the visitor complete control over where and when you start and finish.
Created in 2008, you can download the map and information pack from the trail's website and choose which order you do the sites in. All of the important locations used during the making of the movie are on the map, along with some that you may not have considered. There are lots of stops perfect for photo ops, Instagram selfies, and souvenirs.
"Hope is a good thing, maybe the best of things, and no good thing ever dies." — Andy Dufresne"
Information about the Shawshank trail here.
Ohio State Reformatory
Of all the things to do in Mansfield Ohio, this is the most visited. Part of the Shawshank Trail, the Ohio State Reformatory was constructed in 1886, originally as a reformatory for young offenders. Despite its fame for having appeared in The Shawshank Redemption, the Ohio State Reformatory has been featured in a number of movies and music videos, including Tango and Cash and Air Force One.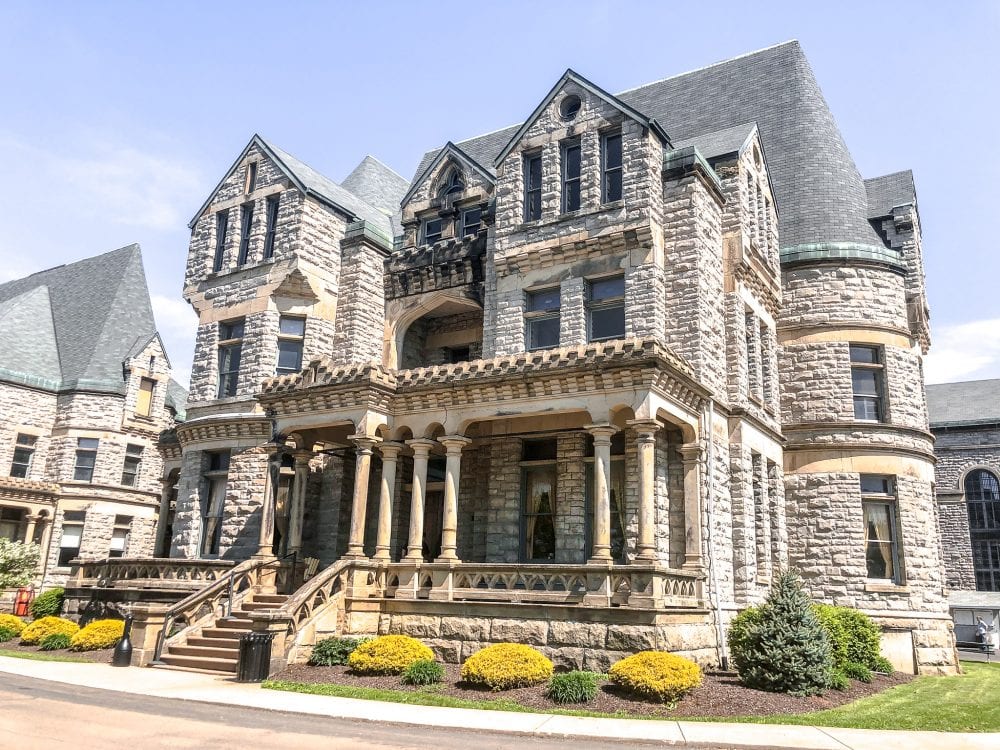 The building itself resembles a castle more than a prison and its exterior is striking. However, make no mistake about it, this was a prison. Inside you can explore the original cell blocks and administration areas, left exactly as they were when the building was abandoned in 1990.
As well as being a popular movie set, the Ohio State Reformatory is well-known for being one of the most haunted buildings in Ohio. There is not an area in the entire complex where someone has not seen or experienced something paranormal, including such things as footsteps heard when no one is there, whispers heard throughout the corridors and physical interactions such as hair pulling and scratching.
Paranormal enthusiasts will enjoy the spooky programming of OSR, including Ghost Walks, Ghost Hunt Challenges, and Private Paranormal Investigations. It was fine tourism the reformatory during the day, but I'm not sure if I'm ready to take on a nighttime visit or stay.
More information about the reformatory here.
Richland Carrousel Park
Opened in 1991, the Richmond Carrousel Park made history by building and operating the first new, hand-carved carousel in America since the 1930s. Carved in the style of one of the most revered carousel carvers of the early 20th century, G. A. Dentzel, the carousel consists of 52 beautiful animals – 30 of horses and the rest menagerie creatures, including a mythical hippocampus – and two chariots.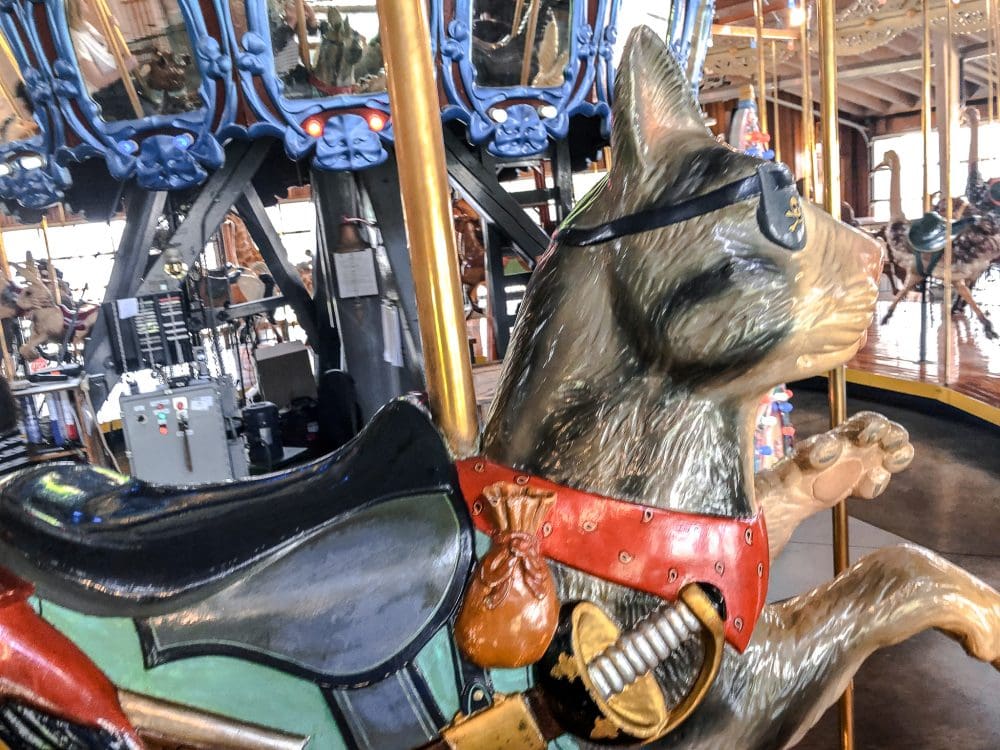 While it might seem like something just for the kids, the group of adults that I was traveling with rode with unrestrained glee. There's a kid inside all of us.
More information here.
Ohio Bird Sanctuary
Located at the headwater of the Clearfork River, the Ohio Bird Sanctuary offers fantastic birding and hiking opportunities within the city limits. As well as being a chance to see some of the world's most magnificent bird species, including birds of prey, the sanctuary is also a wildlife rehabilitation center for native bird species.
You can walk through a songbird aviary, watch birds of prey in action during a display, feed the birds in the feeding area, and there are also picnic areas if you want to make a full day of it with an al fresco lunch.
More information here.
Kingwood Center Gardens
Spread over 47 acres, Kingwood Center Gardens was once the estate of Charles K. King, who made his fortune at Ohio Brass Company, working his way from being the company's first electrical engineer up to President and Chairman of the Board. The house and grounds were built for him and his second wife in 1926 and were opened to the public one year after his death in the 1950s. While much of the house is devoted to the administrative offices of the Kingwood Center and a horticultural library, the ground floor is open to visitors and has been arranged to look how it did back in King's day, with much of his furniture on display.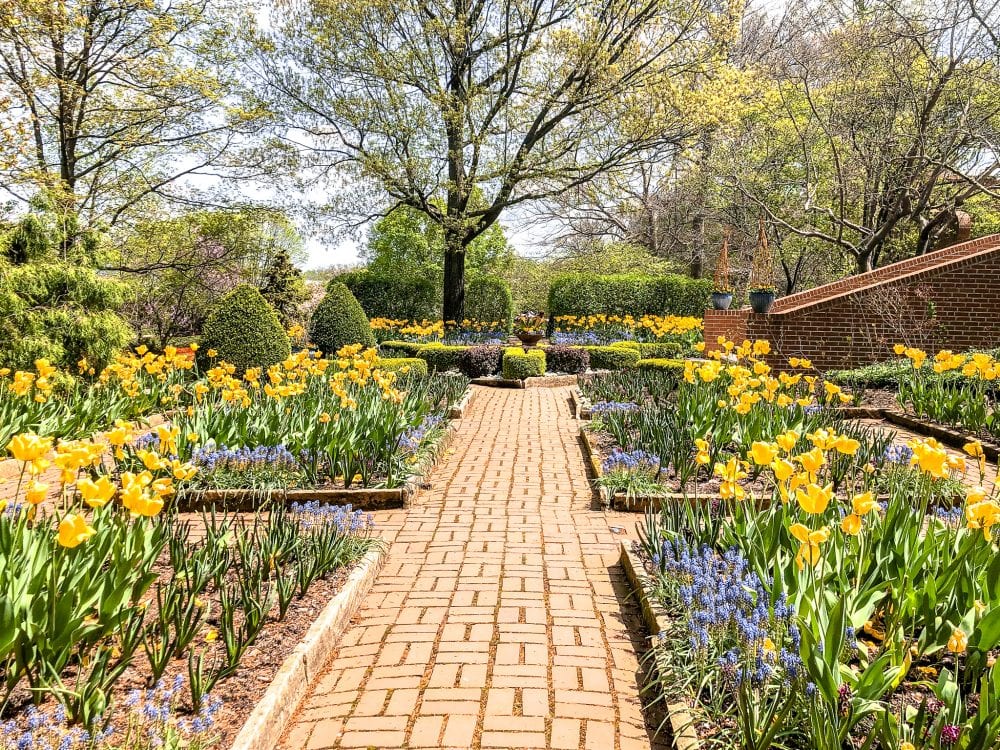 However, it is the gardens that are the highlight of a visit here. Allow plenty of time to wander through the seasonal gardens, historic gardens, perennial garden, rose garden, herb garden, and the tropical house. If you feel inspired after your visit, there is a greenhouse with plants for sale, including rare specimens not often found in garden centers.
More information about the gardens here.
BibleWalk
One of the more unusual things to do in Mansfield Ohio, BibleWalk is a life-sized wax museum featuring over 78 scenes from the Bible. Over 300 wax figures are complemented by wall murals, authentic costumes, original narration, and music. One of the popular tableaux is the Last Supper, created by Marie Tussaud. There are also a number of additional exhibitions to complement the waxwork scenes, such as a rare bible collection, the religious wood carvings of John Burns, and a Christian art gallery.
There are five available tours: the Life of Christ (60 minutes); Heart of the Reformation (30 minutes); the Museum of Christian Martyrs (30 minutes); the Miracle of the Old Testament (60 minutes); and Amazing Grace – the Journeys of Paul (30 minutes).
More information here.
Mansfield Memorial Museum
As the oldest museum in Richland County, Mansfield Memorial Museum seems like one of the essential things to do to understand the city and its history. Founded in 1889, the museum is an opportunity to step back in time and see how the city has changed throughout the ages. Housed on two floors, the artifacts on display span from prehistoric times right through to the modern era, and cover many different topics, including Native American history, military history, natural history, and local industry.
Mansfield Memorial Museum's most famous artifact is Elektro, the Westinghouse robot built for the 1939-1940 New York World's Fair. The oldest surviving American robot, Elektro was the first robot in the world that could walk, talk, and even count on his fingers. Learning more about how Elektro worked and his interesting history, from his conception to his travels around the USA after the World's Fair, was an eye-opening reminder of how far we've come in robotics.
2019 also saw the opening of a new exhibition, Breweries and Bottlers of Mansfield Ohio, which delves into the history of this important industry in the city. This is sure to be a hit.
More information here.
Little Buckeye Children's Museum
If you are traveling with children, the Little Buckeye Children's Museum is a fun family-friendly choice. This hands-on attraction is aimed at children aged 2-10, with an emphasis on child development through play and exploration. There are 40 exhibits, including a dino dig where your children can pretend to be paleontologists and uncover bones of ancient beasts, a doctor's office where they can take X-rays and perform check-ups, and the Malabar petting farm where they can pretend to be farmers and milk cows, feed pigs, and ride horses.
That dino dig kind of makes me wish I was a kid again.
More information here.
Gorman Nature Center
For those who want a break from the city, check out the Gorman Nature Center The center features 150 acres of natural area, including forests, prairies, ponds, and streams, and there are over five miles of public trails for you to enjoy. During the winter you can cross-country ski on those trails. 
More information here.
Malabar Farm State Park
Claiming to be America's most famous farm, this 900-acre country estate was built in 1939 by Pulitzer Prize-winning author Louis Bromfield. It remained his home until his death in 1956. One of the estate's claims to fame is as the venue for Humphrey Bogart and Lauren Bacall's wedding and honeymoon in 1945. You'll find celebrity photos around the home. I found myself saying "they were so young" over and over as I saw the photos scattered around the house.
Confession: I had never heard of Louis Bromfield, or any of his work prior to visiting Malabar Farm.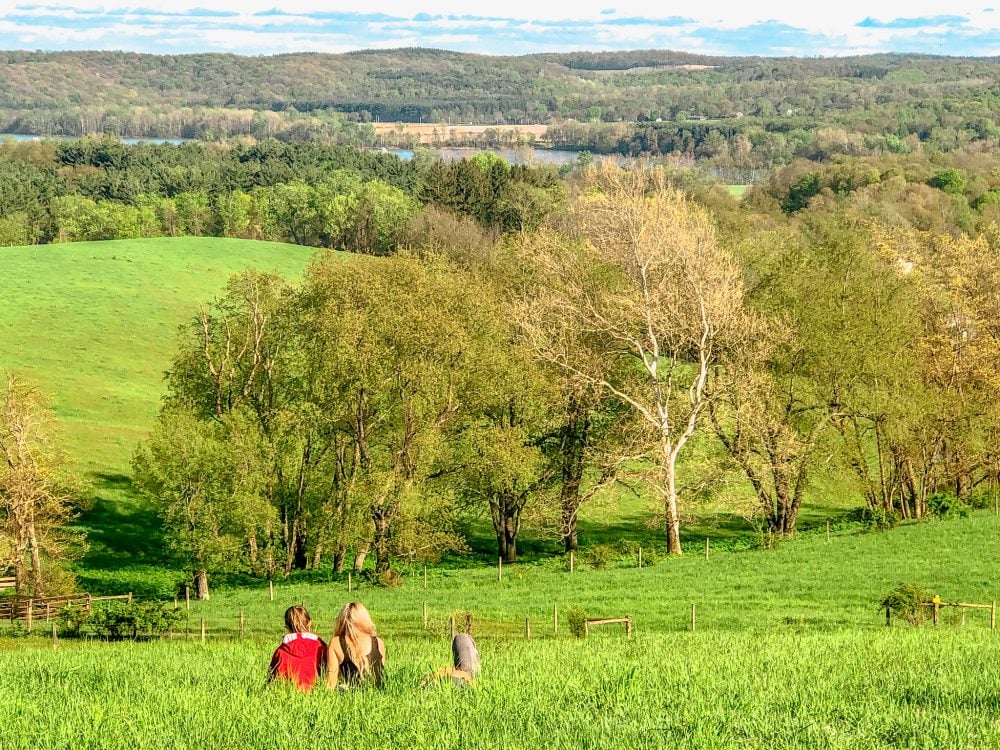 You could easily spend a day at Malabar Farm State Park; we spent most of an afternoon there and only scratched the surface of things to do. In the visitor center are interactive displays as well as the Malabar Farm Gift Shop which sells a variety of locally-made products, Bromfield's books, the farm's homemade fudge, and produce from the farm, which is still a working farm to this day.
You can take tours of the Big House and learn about Bromfield's life before and after his arrival at the property. After that, you're whisked off for a guided farm wagon tour, where you will get to see the working farm and many of the locations that appeared in Bromfield's novel, Pleasant Farm. Other highlights of a visit here include meeting the farm animals, taking one of the hiking trails, and dining at the Malabar Farm Restaurant, an upscale establishment in a casual setting (check to see if it's open before planning your visit).
More information here.
Where to Stay in Mansfield, Ohio
With a population of under 50,000, you're not going to find highrise hotels or luxury resorts in Mansfield, Ohio. What you will find, however, are reputable budget and mid-priced chains and independent bed and breakfasts. Finding a place to stay in Mansfield won't break the bank.
Here are some suggestions:
Quality Inn and Suites Mansfield
Located just two miles from the Ohio State Reformatory, room amenities include a microwave and refrigerator, helping save a little on your food budget (even if only for leftovers and snacks). The location is just off Interstate 71 and is close to both the city center and the Ohio Bird Sanctuary. Rates and booking information here.
La Quinta Inn and Suites
Situated five miles south of downtown with easy access to Interstate 71, La Quinta Inn and Suites also has microwaves and refrigerators in its room. It's a popular choice for car racing enthusiasts as Mid-Ohio Motor Speedway is nearby. Rates and booking information here.
Hampton Inn and Suites
A Hilton property, the Hampton Inn and Suites has 75 guest rooms which include a number of studio suites.  It's located at the intersection of Interstate 71 and SR-13, making it easy to get to almost everywhere. A complimentary hot breakfast is included. Rates and booking information here. 
Holiday Inn and Suites
Located off the town square in Downtown Manfield, the Holiday Inn and Suites is within walking distance to the Mansfield Memorial Museum and the Richland Carousel Park. You can read a review of the property here. Rates and booking information here.
Wishmaker House Bed and Breakfast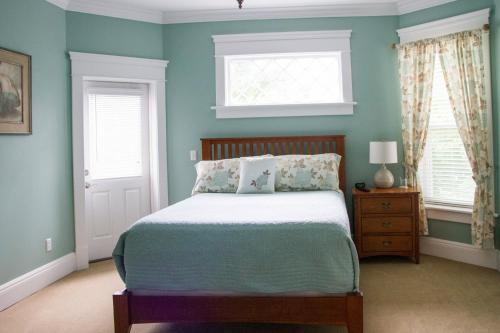 Wishmaker House Bed and Breakfast is located in nearby Bellville, about 10 miles away, and offers charm aplenty. There are a winery and restaurant on-premises. You can read my review here. Rates and booking information here.
You'll find information about other lodging options in Mansfield with the map and booking tool below.
Where to Eat and Drink in Mansfield, Ohio
Mansfield has plenty of dining options to choose from, from casual eateries to gourmet restaurants.
1285 Winery at the Blueberry Patch
Located on the premises of a blueberry plantation, the restaurant menu offers sandwiches, salads, soups, tapas, and more. I was a fan of their desserts. While many of the wines are blueberry-based, they also service wines from New York's Finger Lakes region. Get in the Shawshank frame of mind with their Solitary White Wine. They are also on the Richland County Wine and Ale Trail.
Location: 1285 W. Hanley Road, website here.
Hudson and Essex Fine Dining and Winery
One of the premier restaurants in Mansfield, Hudson and Essex combines tradition and personal, friendly service with the elegance of a fine dining establishment. They have a great selection of tapas, small plates, and entrées, focusing on local produce. Attached to the restaurant is the Cypress Hill Winery, a boutique winery with a rustic feel, specializing in California wines. I spent a fair amount of time here enjoying the tapas and the wine. Highly recommended.
Location: 51 E. Fourth Street, website here.
Phoenix Brewing Company
Another must on any food and beverage recommendation list is a great craft brewery. 16 hand-crafted, made-on-site, are on tap here, along with guest appearances from other Ohio breweries. The taproom is a great spot to hang out with friends, the bar is beautiful, but there are two patios if you prefer outside. Phoenix doesn't serve food, but food trucks stop off seasonally and you can order food from local restaurants for to-go or delivery.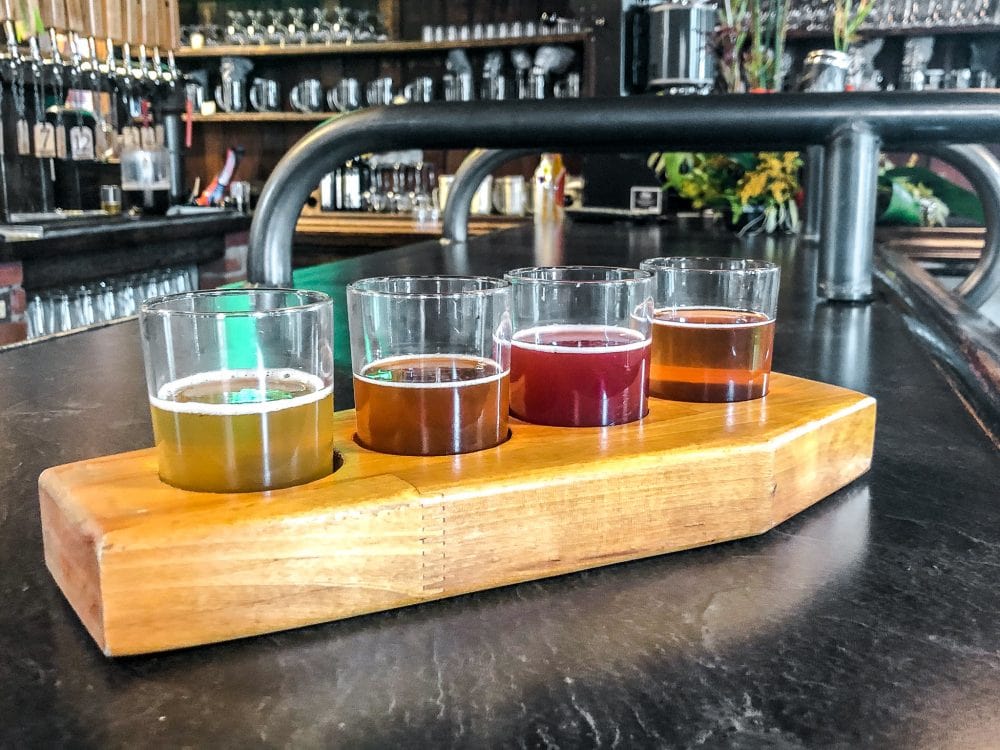 Fun fact: Phoenix's location was a pre-prohibition brewery district – they're bringing it back!
Location: 131 N. Diamond Street, website here.
Skyway East
I'm throwing a romantic option into the mix because sometimes it's about fine dining, linen tablecloths, mood lighting, and a great menu and wine list. The menu, which featured a daily option sheet as well as a regular menu, offers 85 entrees and 100 bottles of wine to choose from. Steaks, lobsters, fish, and more, this is perfect for a quiet and special dinner.
Location: 2461 Emma Lane, website here. 
Uncle John's Place
For something more casual, with a more pub-type feel, Uncle John's Place is a good option. Famous for its simple yet satisfying local fare, you can enjoy a wide selection of burgers, chops, steaks, fried chicken, and more. There has to be a great burger place on any restaurant list, and this is it. Or, grab takeout for lunch and head to the park for a relaxing midday break.
Location: 18 South Main, no website.
Getting to Mansfield, Ohio
Getting to Manfield is remarkably easy.
For much of the United States, this is a drive destination. It's nearly equidistant from Cleveland, Columbus, and Akron(about 70-ish miles). Within about a three-hour drive is Toledo, Cincinnati, Pittsburgh, Detroit, and Fort Wayne. It's an easy add-on getaway to business in any major city in the region, with airports in all the cities mentioned above.
Disclosure: I visited Mansfield, Ohio, as part of a pre-conference event. Much of my travel expenses were sponsored.
For Pinterest
We're all going to travel again, so pin this to your favorite travel and weekend getaways boards.