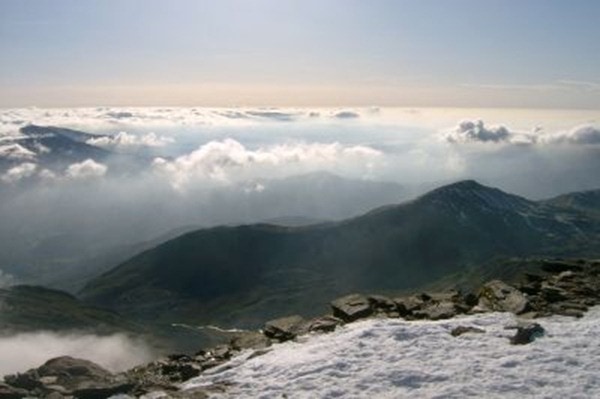 In springtime the Welsh countryside is surely one of the most beautiful in the world. There is a lush greenness unmatched anywhere in Europe and it's very easy to see why the daffodil is the region's official flower. They are everywhere, from the planted beds in suburban public parks to wild outcrops by the roadsides. Take a short hike through the hills and you'll also see wild foxgloves, primroses, and dozens of other flowers in full bloom. There are crocuses in the open spaces and bluebells in the woods.
Hiking is just one of the activities that bring visitors to Wales, and there are thousands of marked routes to choose from, ranging from gentle countryside meanders to full mountaineering experiences. The relatively gentle Brecon Beacons are perfect mountains for kids – a family with kids aged six or seven can reach the top of Pen y Fan, the highest peak in South Wales, within about 90 minutes. On a clear day the views from the top are spectacular. The car park and bus stop is less than an hour from Cardiff, the capital city.
Further north, it's even easier to reach the top of Snowdon (in photo above). At 3,560 feet it's the highest peak in either England or Wales, and it's much craggier and more dramatic than its southern cousins. There are several walking routes to the top but those with little kids (or those whose knees are not quite what they used to be) can take a narrow gauge steam train right to the summit.
North Wales is also a wonderful place to try outdoor sports like rock climbing and white water kayaking. The National Mountain Center is a few miles from Snowdon and it puts on a huge variety of adventure sports courses and activities for all ages and ability levels. There are also dozens of smaller adventure companies to choose from, offering all kinds of outdoor activities. Kids as young as five can try indoor rock climbing, for example, and families can also try sea kayaking, mountain biking, or go on a guided tour down one of the old mines.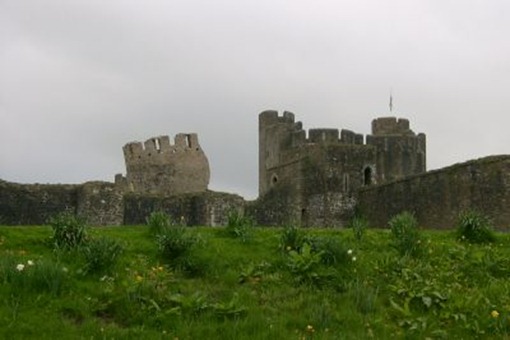 The castles are great fun at any time of year. There are more than 100 castles still standing in Wales, most of them hundreds of years old. They range from the massive and intimidating fortresses built by the invading English (Conwy and Caernarvon are the best examples) to smaller structures built by local lords.  Many of them welcome visitors.
There is also a more ancient history to explore. The Romans left all kinds of artifacts and remains behind when they left Britain. In the village of Caerleon in the south east there is a beautifully preserved Roman amphitheatre, a bath house, barracks, an old Roman town wall, and of course, an excellent museum. Staff put on regular special events where kids can dress up in costume armor and have a go at being in a play Roman army.
Wales is very proud of its history and its language, and with very good reason. Although English is spoken everywhere, it's one of the few places where a Celtic language is still spoken on the streets. If your family has roots in Wales, try planning your visit to coincide with St. David's Day on March 1. Throughout Wales there are celebrations of traditional Welsh food and clothing, poetry and music, and you'll have a wonderful taste of your heritage.
Vacations in Wales are great for families who want to try new experiences and get involved in the action. There is plenty for adults to enjoy and plenty for the kids to do, see, touch, and taste!
Guest Author Bio: Jess Spate has lived in Wales for six years and still has no trouble finding new things to do. She writes for Appalachian Outdoors, a camping and hiking gear retailer.