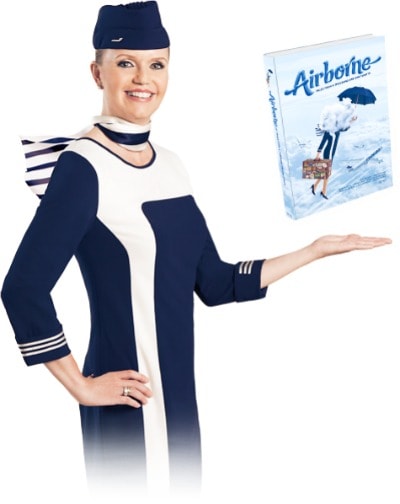 Finnair Flight Attendants have published a collection of stories from their lives in the skies aptly titled Airborne: Tales From A Thousand And One Flights, Drawing on  decades of flight attendant history and experiences, Airborne is a collection of true stories written by the professionals who've seen it all.
You think they make this stuff up, huh?  Not a chance!  There are too many crazy true stories, you just don't have to make it up.
The book is available in English and Finnish, with profits from the sale donated to the Finnish Central Association for Mental Health to be used in the prevention of mental health issues among children and adolescents.
Finnair won the World Airline Award for Best Airline Northern Europe for the past three years running.
Photo credit:  Atar Publishing