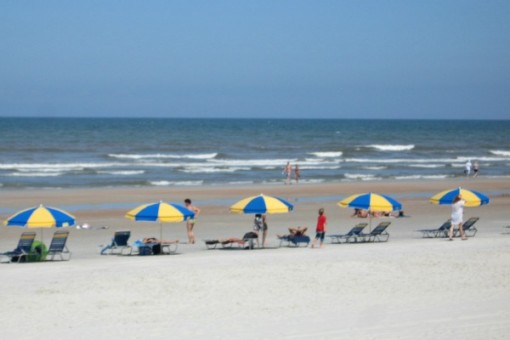 While Florida has become particularly well known for its theme parks, there is so much more to this diverse, vibrant and beautiful region than roller coasters and dancing seals. Boasting a year-round tropical to sub-tropical climate, Florida is the warmest state in the U.S. and is an extremely popular destination for tourists the world over. After all, they don't call it the Sunshine State for nothing!
Check out our list of some of Florida's best beaches:
Daytona Beach
Situated on the east coast, Daytona Beach is home to a 23 mile stretch of soft white sands lapped by the turquoise waters of the North Atlantic Ocean. It is a family-friendly area, however, during Spring Break hundreds of American university students descend on Daytona Beach to take a break from their studies and to party by the beach. Throughout the rest of the year, visitors can enjoy a more relaxed pace and the bars and restaurants along the seafront are far less crowded.
Fort Lauderdale Beach
While Daytona may be the "in" place to be among Spring Breakers, this title once belonged to Fort Lauderdale. Now that the students have migrated north, Fort Lauderdale has blossomed into a stylish and sophisticated city with a gorgeous shoreline. Fringed by swaying palm trees and hemmed by waters perfect for surfing, Fort Lauderdale Beach offers visitors an ideal spot to relax, unwind and soak up the laid-back lifestyle.
Jacksonville Beach
Tucked into the corner of Florida's northeast, Jacksonville Beach has evolved into a bustling beachside community with a fantastic cultural scene. Along the twenty mile stretch of shimmering sand you'll find great options for watersports including surfing, windsurfing, and waterskiing. The seafront is also home to a 1000 foot long pier; perfect for fishing or people watching.
Fort De Soto Beach
Over on Florida's west coast lies Fort De Soto, a beautiful island in Pinellas County and home to arguably America's best beach. The park plays host to a range of recreational activities including swimming, biking, hiking, and kayaking, but if your idea of a good time involves copious amounts of relaxation, you'll be pleased to hear that the entire island is lined with pristine sand, so you're never too far from beach bliss.
Save this pin to your beach boards: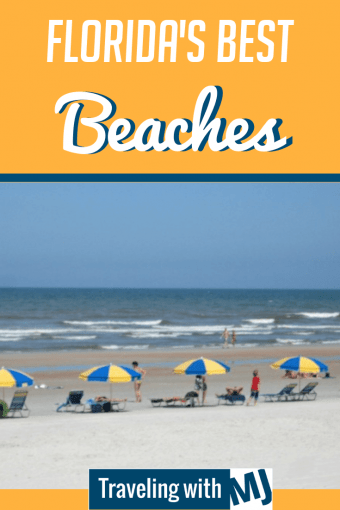 Author: Ian Williams is a travel writer who left the corporate grind and set off to see the world. As a solo traveler. Ian now enjoys sharing his travel experiences, writing about independent, free-spirited travel.