You may be thinking to yourself, surely there's some confusion here – Jordanian wine? That can't be true! Well, this is one hundred percent true – there are, in fact, wineries in Jordan. And they are actively producing wine today.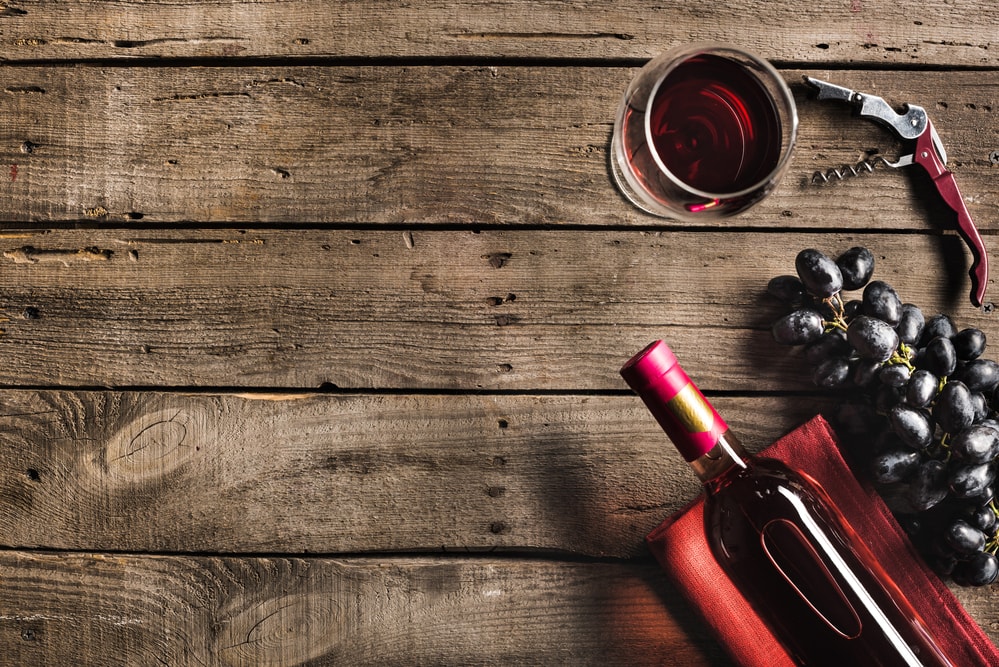 Jordan is famously known for Petra, the ancient archaeological site located in the southwestern region of the country. Near Petra, more than 80 ancient wine presses were found believed to date to Nabatean times.
I visited Jordan as part of a paid partnership project with Globus Journeys. Saying yes to the Jordan Escape tour was easy-peasy. I had previously toured with Globus on their California Dream': Northern California by Design tour and was impressed. I loved their attention to detail, the quality of their itineraries and guides, and the enjoyable environment they created among group members. This tour maintained the high quality I have come to expect from Globus.
Our Jordan Escape tour started in Amman, and during our seven days together, we saw more than I had imagined would be possible. The itinerary included: Amman, Jerash, Wadi Rum, Petra, Mount Nebo, Madaba, and Bethany Beyond the Jordan.
In this post, you will learn more about Jordanian wine, its history, as well as the wineries in Jordan currently producing wine. So pour yourself a glass of vino, kick back, and immerse yourself in our complete guide to Jordanian Wine.
The History of Jordanian Wine
It is believed that this Arab nation, nestled between Israel, Iraq, Saudi Arabia, and Syria, has been producing wines since the Nabatean times. The nearby countries of Georgia and Persia (modern-day Iran), some of the oldest known wine-producing countries in the world, certainly had some influence on the wine production in ancient Jordan.
It is also believed that Jesus consumed Jordanian wine, alongside his disciples, at the Last Supper. Evidence suggests these wines came from the northern Jordanian town of Umm Qais. It was here that ancient Jordanians produced some of the earliest known wines in the country, after which a hiatus of many centuries was taken.
Modern Jordan wineries were established in the late 1970s when the wine industry was revived. Haddad Distilling Company took on the responsibility of reinvigorating the Jordanian wine industry, paying homage to the fermented delight.
Grape Varietals Grown in Jordan
There are several grape varietals that are grown in Jordan that are part of the larger grape species known as Vitis vinifera. Unfortunately, the native grape varietals that were once grown in Jordan no longer exist.
In Jordan, the common grape varietals that are grown to produce white wine include Chardonnay, Chenin Blanc, Muscat, Pinot Gris, or Pinot Grigio, and Gewürztraminer. The common grape varietals used to produce red wine include Pinot Noir, Merlot, Shiraz, and Cabernet Sauvignon. There are also a couple of lesser-known varietals that have been planted by wineries in Jordan to expand the repertoire of wine options.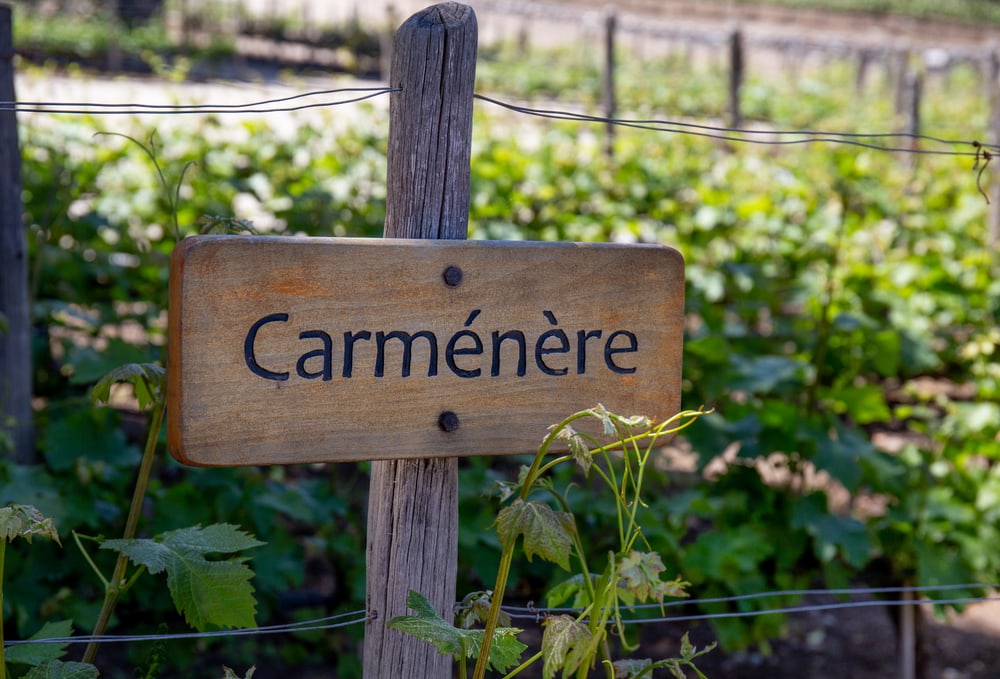 Carménère, a red grape varietal that originated in the Médoc region of Bordeaux, France, was planted to produce deep, dark red wines. It is also used for blending in Bordeaux-style red French wines, much like Petit Verdot is used.
Sauvignon Vert, or Tocai Friulano as it was formerly known, is a white grape varietal originating from the Friuli region in Italy. It's been planted in Jordan to produce dry, aromatic white wines. There was a lot of confusion with the former name of Tocai Friulano as there are world-famous sweet wines originating from Hungary called Tokaj. As a result, the name was changed.
The Terroir of Wineries in Jordan
There need to be several factors present in order to produce wines of a high standard.
One of the most important factors is that the fruit coming into the cellar is of superior quality. This is achieved in the vineyards and made possible by mother nature herself. Factors such as soil type, temperature, rainfall, altitude, and wind are among the most important when it comes to the production of high-quality wines.
The wineries in Jordan are located in the high-altitude Mafrag region, north of the capital city of Amman. It is here that the vineyards are able to thrive thanks to mineral-rich soils, dry summers, and constant breezes. Volcanic Basalt makes up the predominant soil type, which has the ability to impart this beautiful minerality into the wines.
The technique of dry-land farming is implemented by wineries in Jordan because water is a precious commodity. Jordan is one of the most water-poor countries in the world, only Yemen and Libya are worse off, so out of necessity creates a sustainable vineyard. Grapevines are not irrigated during the dry season and are, instead, left to "fend for themselves", finding their own groundwater, working harder, and thus producing better quality fruit with higher sugar concentration. This is also made possible thanks to broad temperature differentials between day and night, allowing for greater varietal expression,
The combination of sunshine, basalt soils, high altitude, and groundwater means that wineries can produce high-quality Jordan wines that have the potential to rival some of the top wines in the world. It's the beginning of the journey, to be sure, but one that is hoped will eventually see Jordanian wine listed among the best wines in the world.
Current Wineries in Jordan
At present, there are two active Jordan wineries that are producing wines in the country, namely Saint George and Jordan River.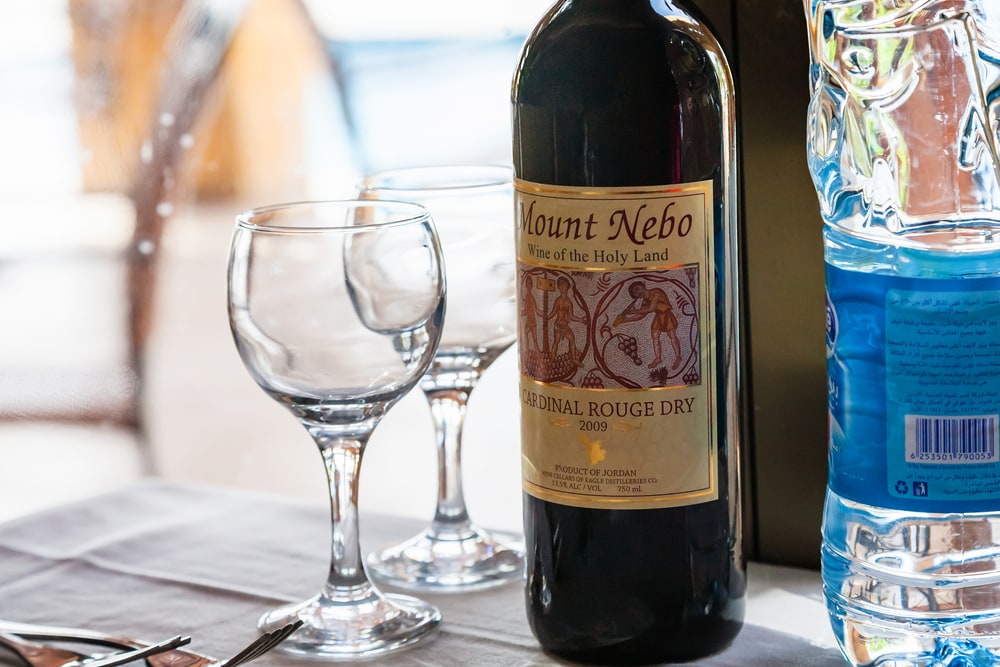 Jordan River was founded by the Haddad family in the mid-1070s and is the first Jordan winery to be built in the desert landscape. The JR Wine Experience is also the first Jordanian wine tasting experience and allows you to taste some 20 wines produced by the winery. The Haddad winery makes white wines labeled "Mount Nebo" and both red and white wines labeled "Jordan River".
The Saint George winery was founded by the Omar Zumot family and has produced Jordanian wine since the mid-1990s. The winery has vineyards in Madaba (home of the famous mosaics), Jerash, and Irbid. The Haddad estate makes award-winning wines labeled Saint George and Machaerus.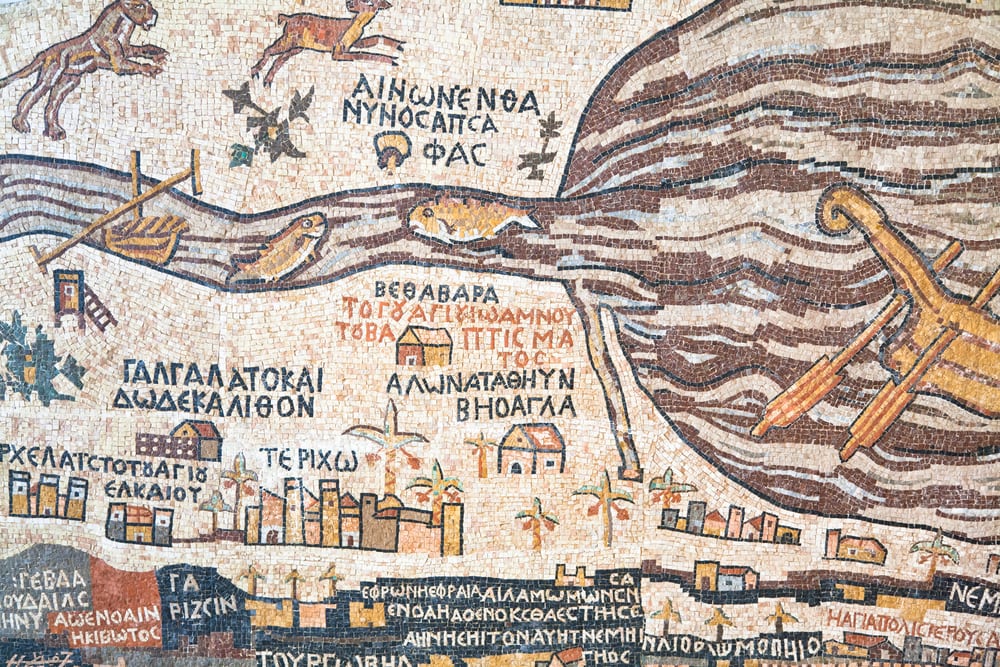 Combined, the two Jordan wineries produce in excess of 1.3 million bottles of wine, with a healthy mix of white and red. For now, the majority of this Jordanian wine is sold locally, with only a small amount being exported. However, both wineries have their eyes set on increasing exports and catching the attention of wine lovers around the world.
The quality of Jordanian wine is already starting to be recognized. The two Jordan wineries have racked up several impressive accolades between them. Can gold medals be far behind?
See more of my posts about Jordan here:
Final Thoughts
If you are a wine enthusiast traveling around the Middle East, and in particular, visiting Jordan, I recommended that you give one of the Jordanian wines a try. You won't find a wine tasting room unless you head to the winery, but your local hotel should be able to assist with wine pairings for dinner.
If you're not traveling in that direction, I recommend you start off with some research to learn more. My curiosity was piqued by my visit to Jordan, which then prompted me to want to learn – and taste – more when I returned home. You may want to start with some online research and then follow up by talking with someone at your local wine store.
Our local store doesn't carry any Jordanian wine currently, but knowing that I'm interested has put it on the radar of the buyer and they'll be on the lookout for import opportunities. I can't wait to add some bottles of these wines to our cellar. The ability to buy it at a local store is obviously far easier access than traveling for it, although, perhaps, not nearly as much fun as relaxing in the dead sea and enjoying the beautiful views while sipping one of the Jordanian wine brands.
Is this my new favorite wine? No. But I've loved discovering a premium wine that pairs well with a broad range of foods, is reasonably priced and matches the warm hospitality that I discovered in Jordan. Hopefully, after reading this article your curiosity will also be piqued and you'll be inspired to discover Jordanian wine.
Pin to your favorite Pinterest boards and start learning about Jordanian wine