We love lists.  We've always loved lists.  It's not a new phenomenon, after all, we had Book of Lists (published in 1983), the New Book of Lists (published in 2005), and various permutations since we've acknowledged our fascination with the list.And ever since the movie The Bucket List, we had a name for all those things that we want to do in life before we. . .  well, kick the bucket.
I've long has a list of places that I want to go, things I want to see and do, and experiences that I can't wait to give a try, and it's nice that I now have a special name for that list.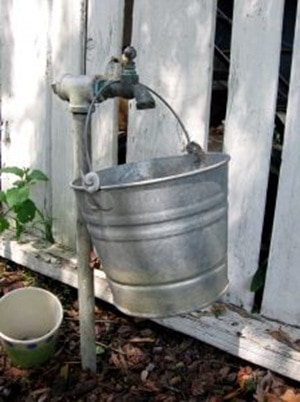 The serious travelers that I know all seem to have ongoing, constantly updated, lists.  But what if you don't have one?  Here are a few of my tips to get started on your own travel bucket list:
Think local:  It's easy to overlook what's close to home.  So think about all the things you keep telling yourself you're going to do over the weekend but never get around to doing.  Those can be the first items on your bucket list.  Here are some of the local things on mine:  Olympic National Park, Mt. Rainier, Mt. St. Helens, and Maryhill wine tasting.  I know it's ridiculous, but I've lived here all my life and haven't gotten to any of those places.
Think family:  Whether it's your family of origin, or a family acquired, getting back to our roots has been in vogue for years.  Put a family reunion, a trip back to the "old country" or a return to your childhood home, on your list.  Croatia was on my list (I got to check it off last year) as my family came from the Dubrovnik area.
Think luxury.  Chances are we all have ideas about where we'd like to spend some luxury holidays, so put those ideas on the list.  Whether it's an over-the-top hotel, a luxurious spa, or some fabulous adventure, these dreams are the stuff that bucket lists are made of.  Here are a few of the luxury items on mine:  staying at one of the beach locations with your cabin on stilts out over the ocean, staying in a decadent penthouse (in any number of cities), a luxury train trip similar to the Orient Express, crossing the Atlantic to New York on a luxury ship, cruising on a yacht, and traveling by private jet.  There are lots more actually, but I'll stop for now.
Think adventure.  Despite my efforts at climbing Mt. Etna, I'm more of a soft adventure type of gal than a rugged outdoors fan.  Your definition of adventure may vary, but this section of your bucket list can contain all sorts of exciting experiences, no matter how you define adventure.  For me, this includes this like:  going on an Africa safari, visiting a casbah in Morocco, visiting the Pyramids, sailing the Scandinavian fjords, visiting the Galapagos, Antarctica, and Patagonia, riding in a submarine, zip lining, taking a cooking class in Italy, and staying at an ice hotel.
Think destinations.  This is where you can lump everything else.  Whether local, exotic, or somewhere in between, start making a list of general places that you want to visit and worry about filling in the specifics later.  Think of it as mind mapping with a real map.  Here's a small sampling of what's on this part of my list:  London (and no, I've never been there), Malta (has been on the list for years and years), Tunisia, Morocco, South Africa, Chile, Buenos Aires, Thailand, Maine, Florida Keys, Egypt, Iceland (another entry that been on the list a long time), Turkey, St. Petersburg and Moscow (I was a Soviet studies major in college), Prague — and who am I kidding, this list could go on and on.
Breaking your list up into sub-lists should make it easy to get started and to organize.  Of course making the list is the easy part. Getting to everything on it is far more difficult.
Do you have a travel bucket list?  What tops your list?
NOTE:  This post was sponsored by Bridge & Wickers; the opinions expressed herein are solely those of the author.
Photo credit:  SXC